Category:
Signing Reaction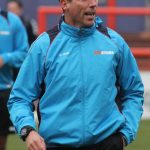 First team coach Nicky Southall has his say following the arrival of Whites' new signing Alfie Pavey.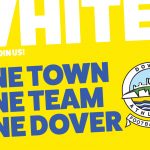 Assistant manager Jake Leberl is confident new signing Tobi Sho-Silva will have a bright future at Dover after the former Bromley striker put pen-to-paper on Saturday.
The 22-year old signed a two-year deal to become Dover's sixth new signing so far this summer.
Sho-Silva scored 11 goals in 38 National League appearances last season.
Leberl is delighted the former Charlton youngster will now be calling Crabble home for the next two seasons.
He said: "We believe that how Tobi finished last season in this league that he can push on and develop into a real asset with the attributes he has.
"He did very well for Bromley last season showed he has plenty of potential.
"We are really excited to have signed him and are very much looking forward to working with him."
Sho-Silva joins fellow new arrivals Connor Essam, Manny Parry, Kane Richards, Mitch Brundle and Jamie Allen at Crabble.