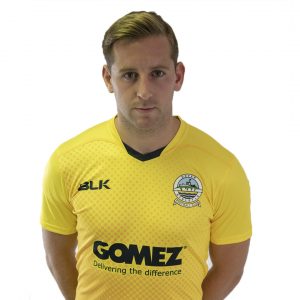 #

Name

Connor Essam

Nationality

England

Position

Defender

Current Team

Birthday

9th July 1992

Age

31
Connor Essam made the move to Crabble a permanent one after he arrived on a two-year deal in June 2017.
The Kent-born central defender played 15 games, scoring once, while on loan at Crabble from fellow National League club Eastleigh during the 2016/17 season.
Essam captained Dover during his first spell with the club in the 2014-15 campaign, signed for the Hampshire side last summer after joining them from then League Two Leyton Orient.
He played 42 games for Whites prior to joining the East Londoners in July 2015 where he made 26 appearances in before re-joining Dover on loan, making nine appearances for boss Chris Kinnear's side.
Essam has previously had spells at Dartford, Crawley and Luton after starting his career as a trainee at Gillingham.
Connor is currently on loan with National South Concord Rangers until the end of the season.
Results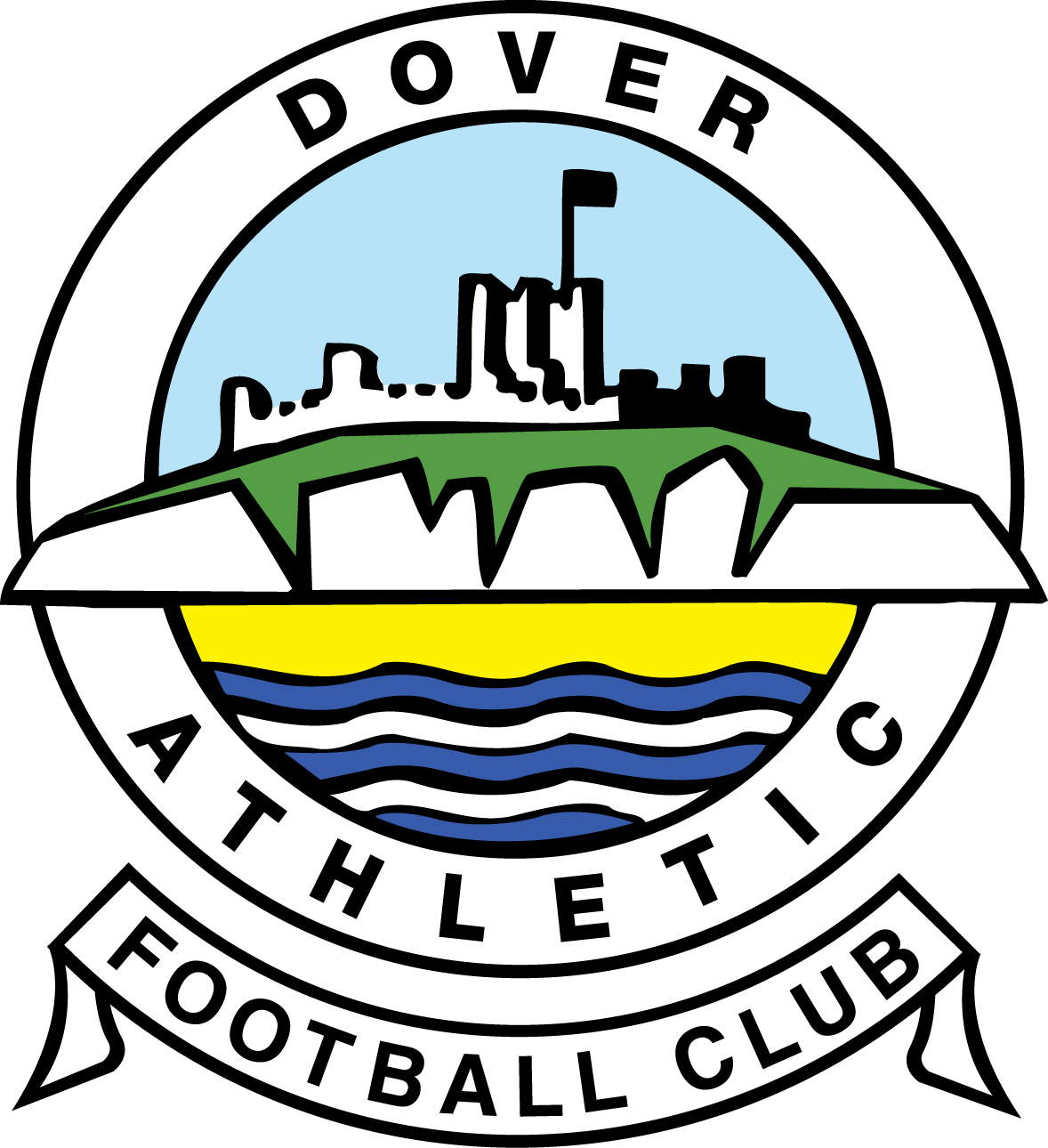 National League
2018-2019
Dover Star Player:
Stuart Lewis
Away Scorers:
Adeloye (11), Phipps (44)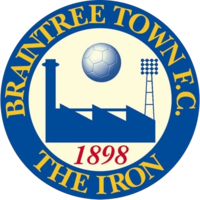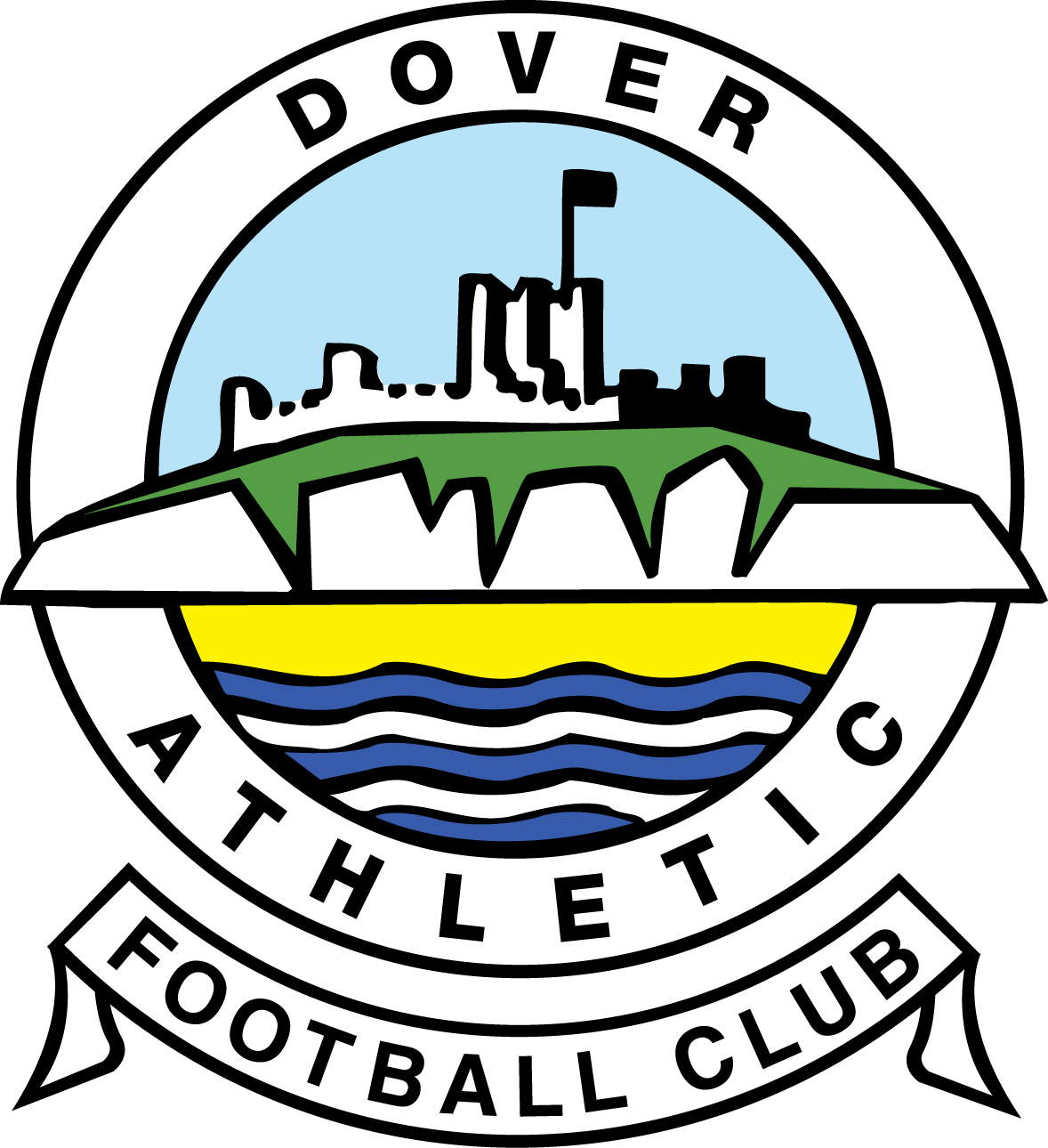 National League
2018-2019
The Cressing Road Stadium
Dover Star Player:
Bobby-Joe Taylor
Home Scorers:
Amaluzor (13), Grant (78 pen)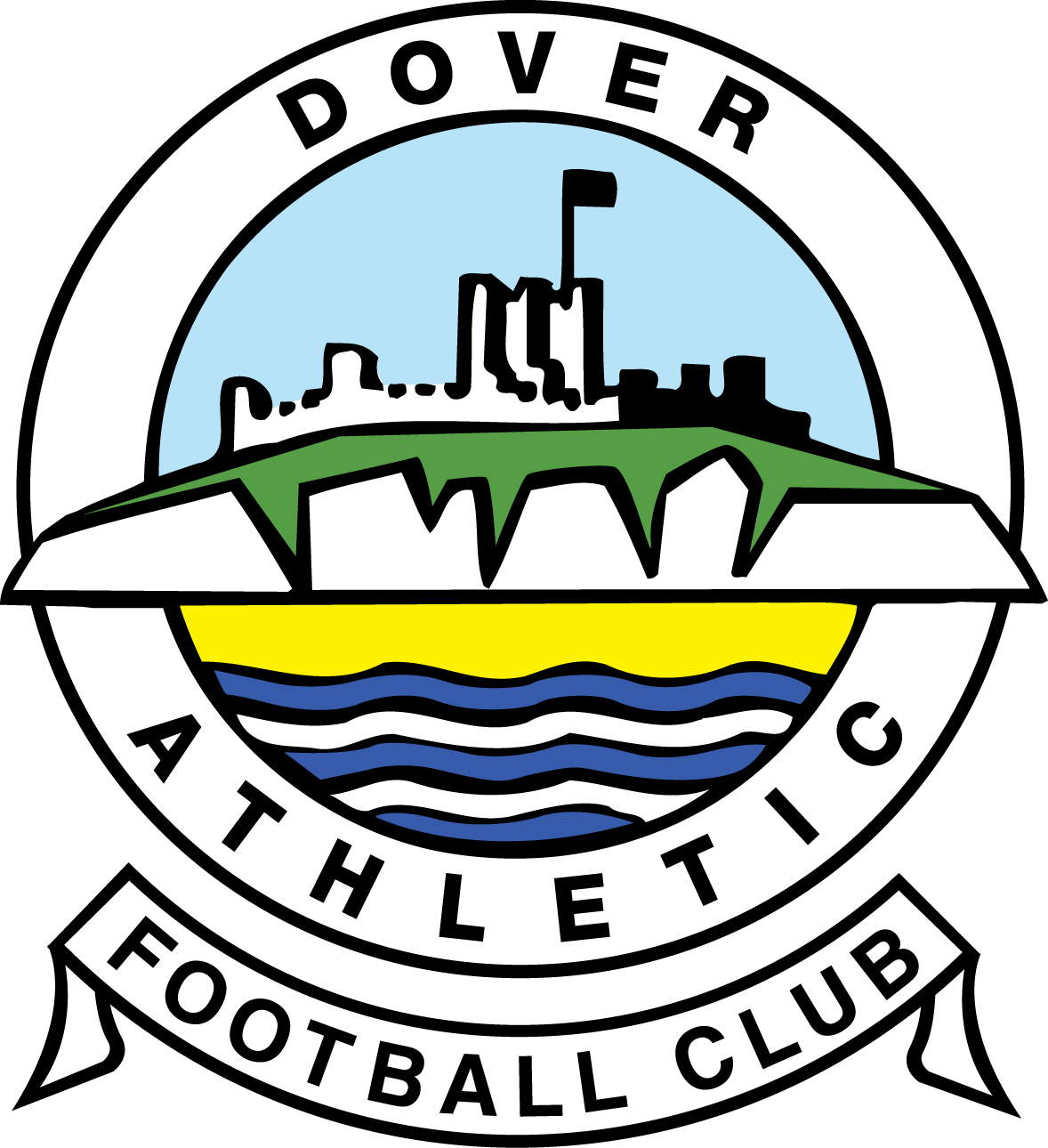 The FA Cup
2018-2019
Dover Star Player:
Connor Essam
Away Scorers:
Effiong (87)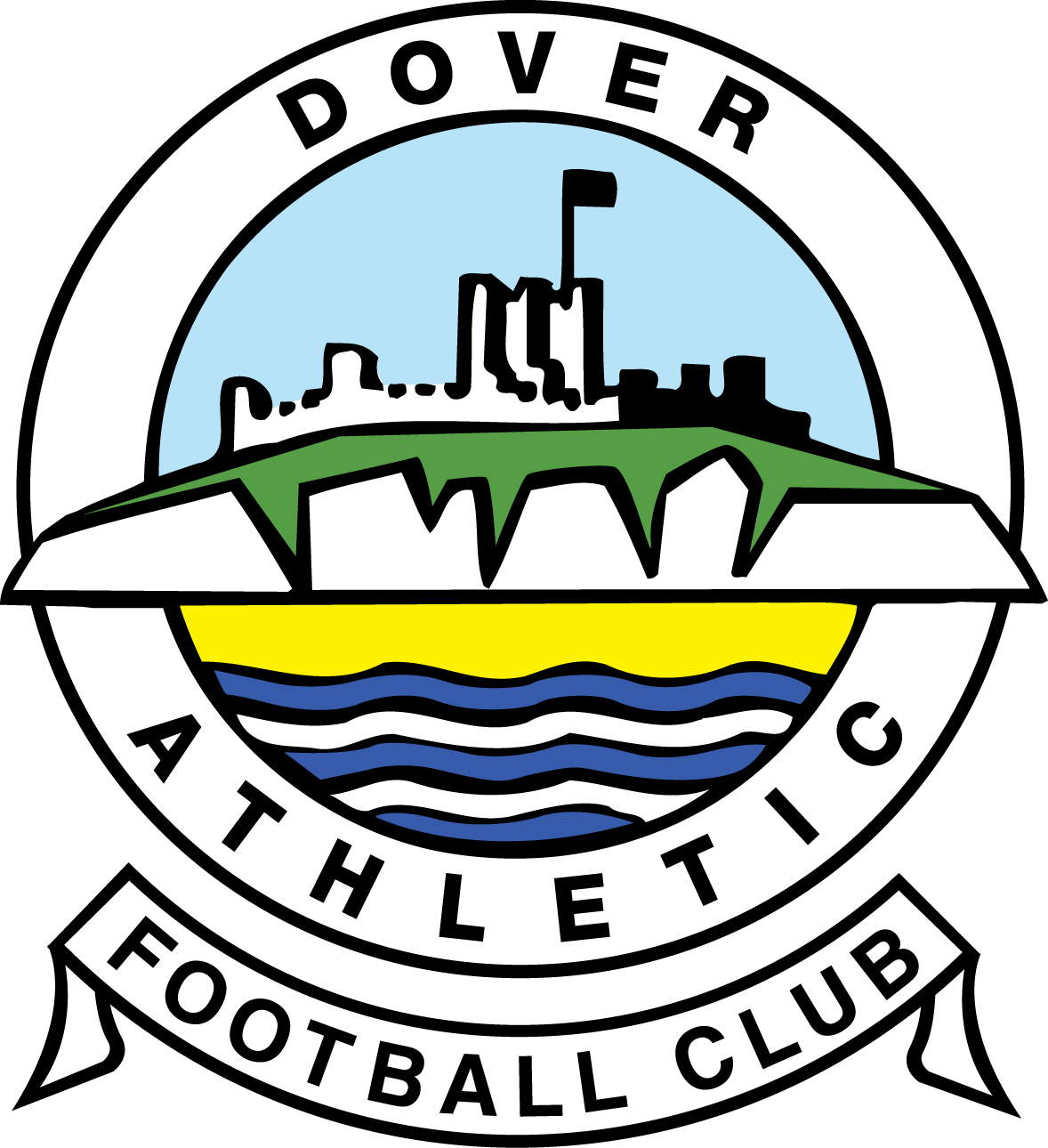 National League
2018-2019
Dover Star Player:
Inih Effiong
Home Scorers:
Williams (26), Langmead (90+5)
Away Scorers:
Effiong (46, 66)
Red Cards:
Jeffrey (90+7)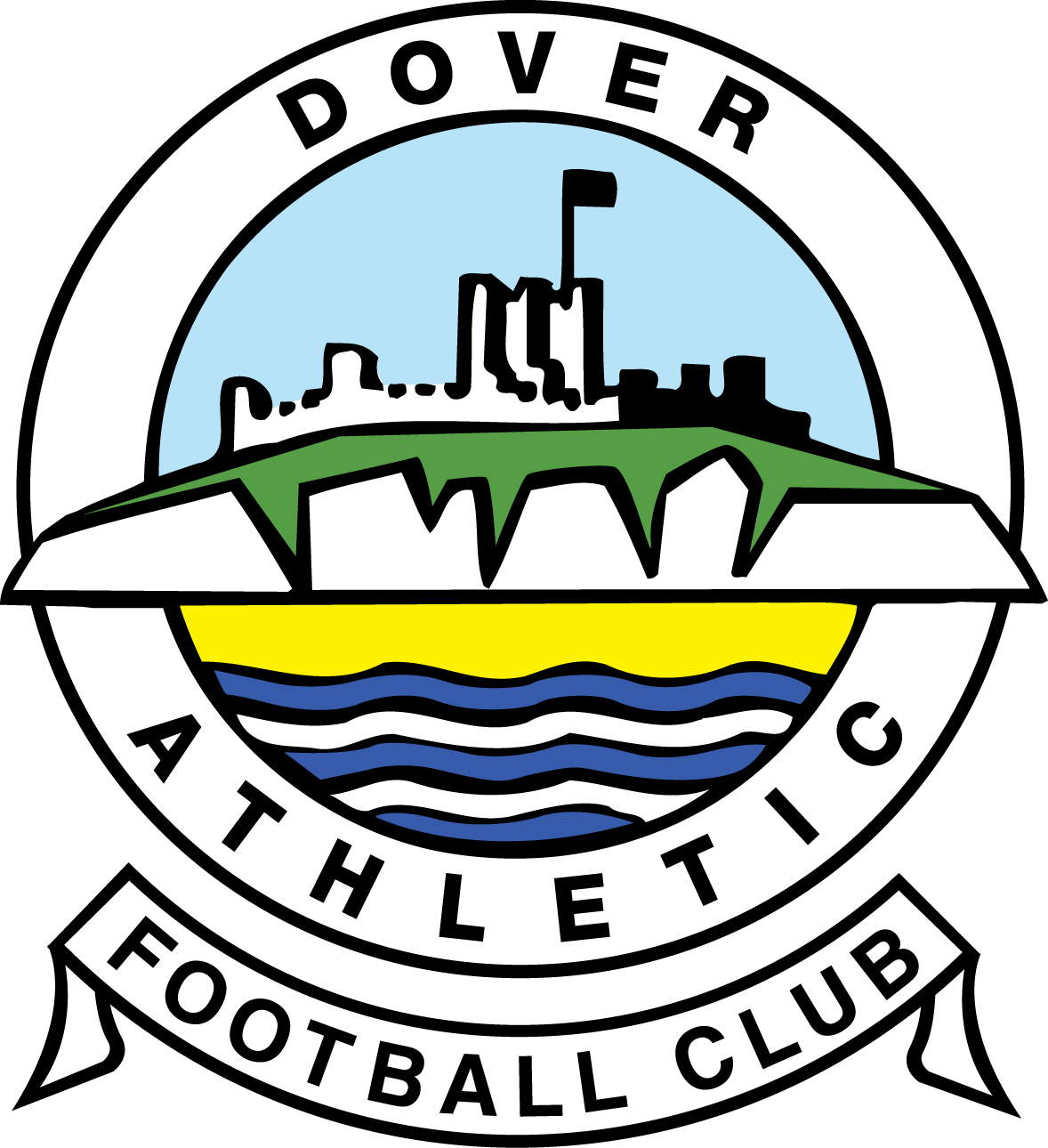 National League
2018-2019
Dover Star Player:
Ejiro Okosieme
Away Scorers:
Rooney (18, 20, 56), Piergianni (66)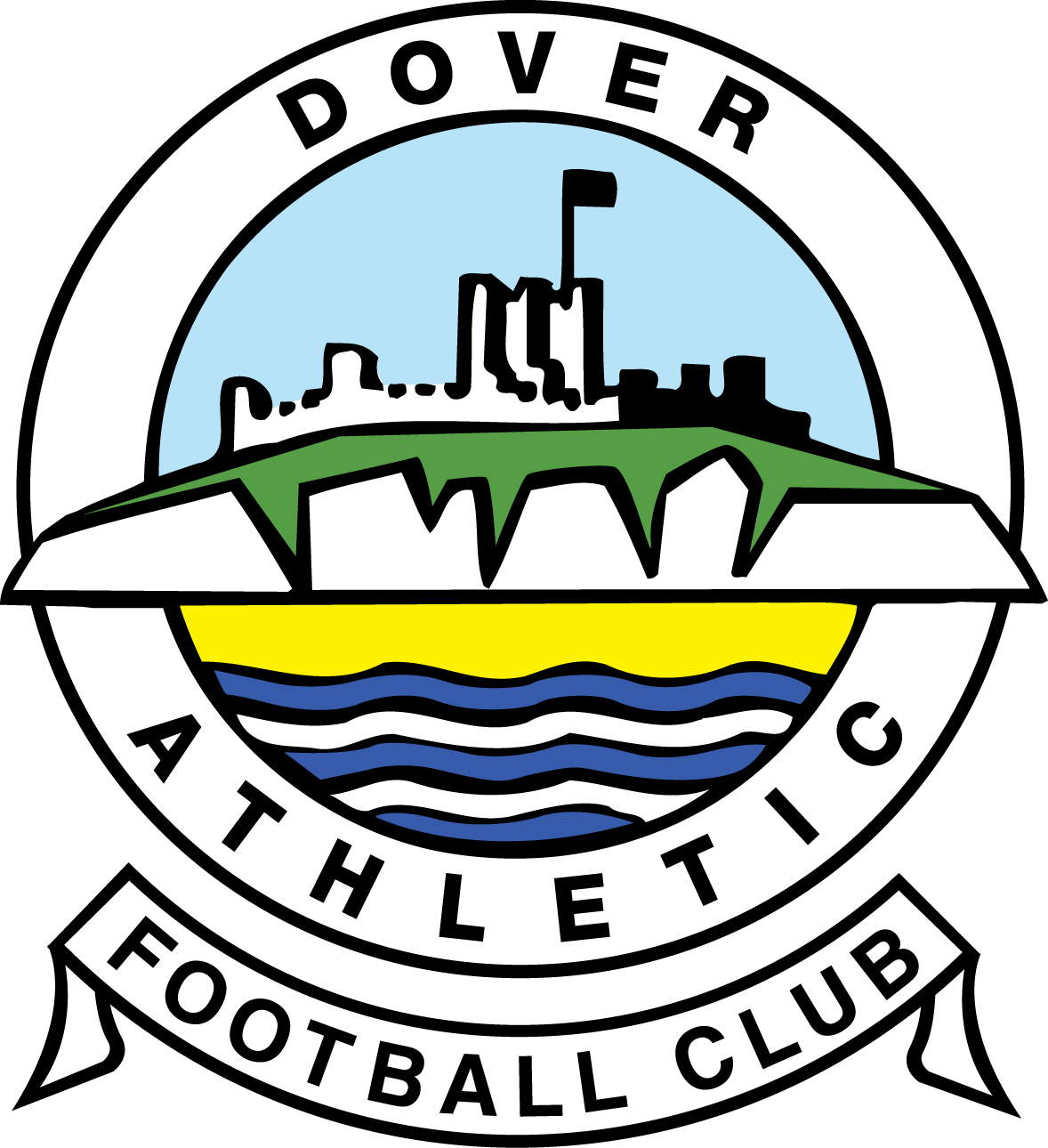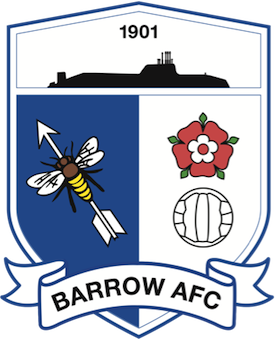 National League
2018-2019
Dover Star Player:
Mitch Walker
Away Scorers:
Hindle (69,83)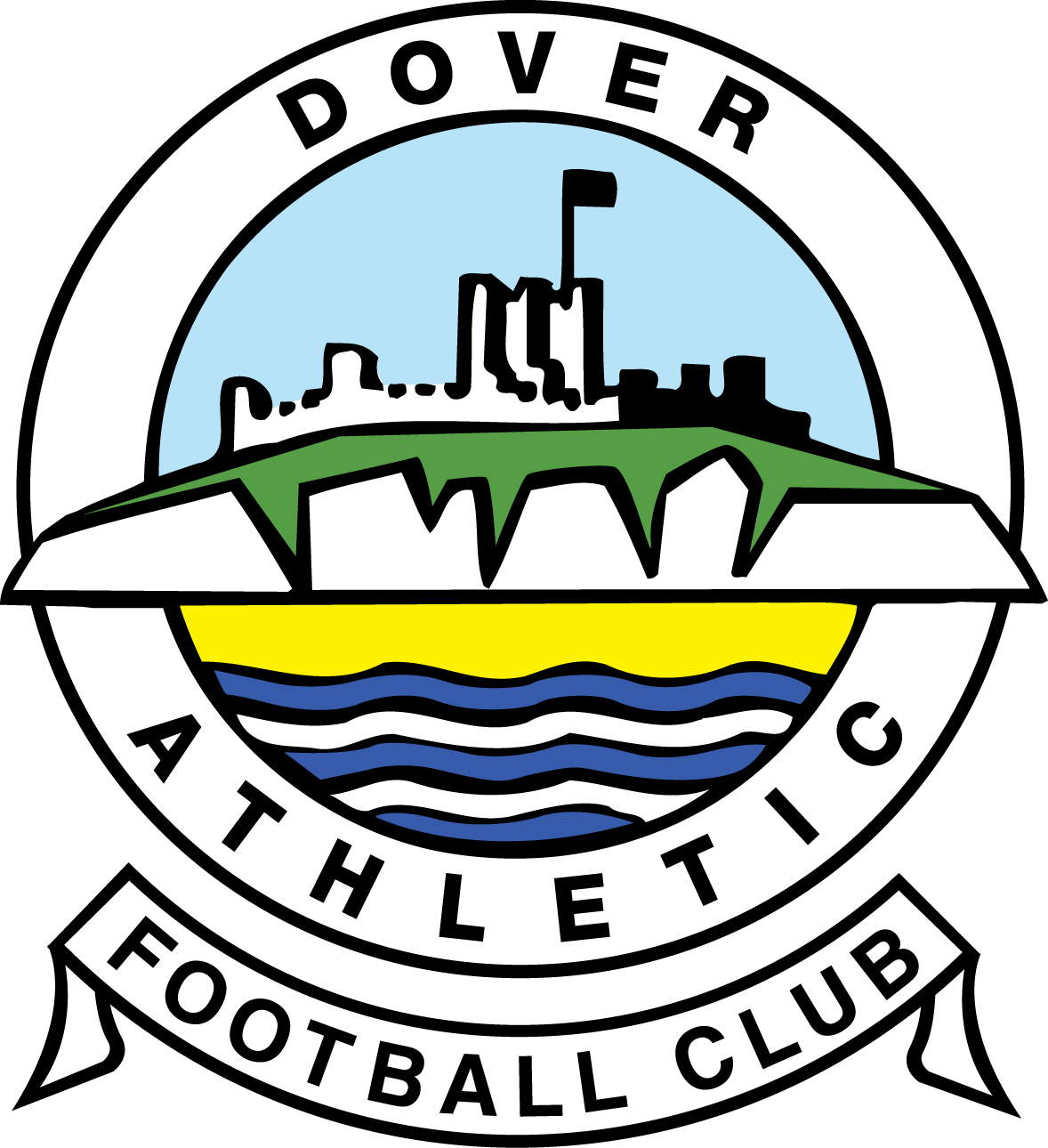 National League
2018-2019
Dover Star Player:
Moussa Diarra
Home Scorers:
Eastmond (2), Bailey (18)
Away Scorers:
Brundle (36 pen), Schmoll (87)
Red Cards:
Tajbakhsh (81) (Dover)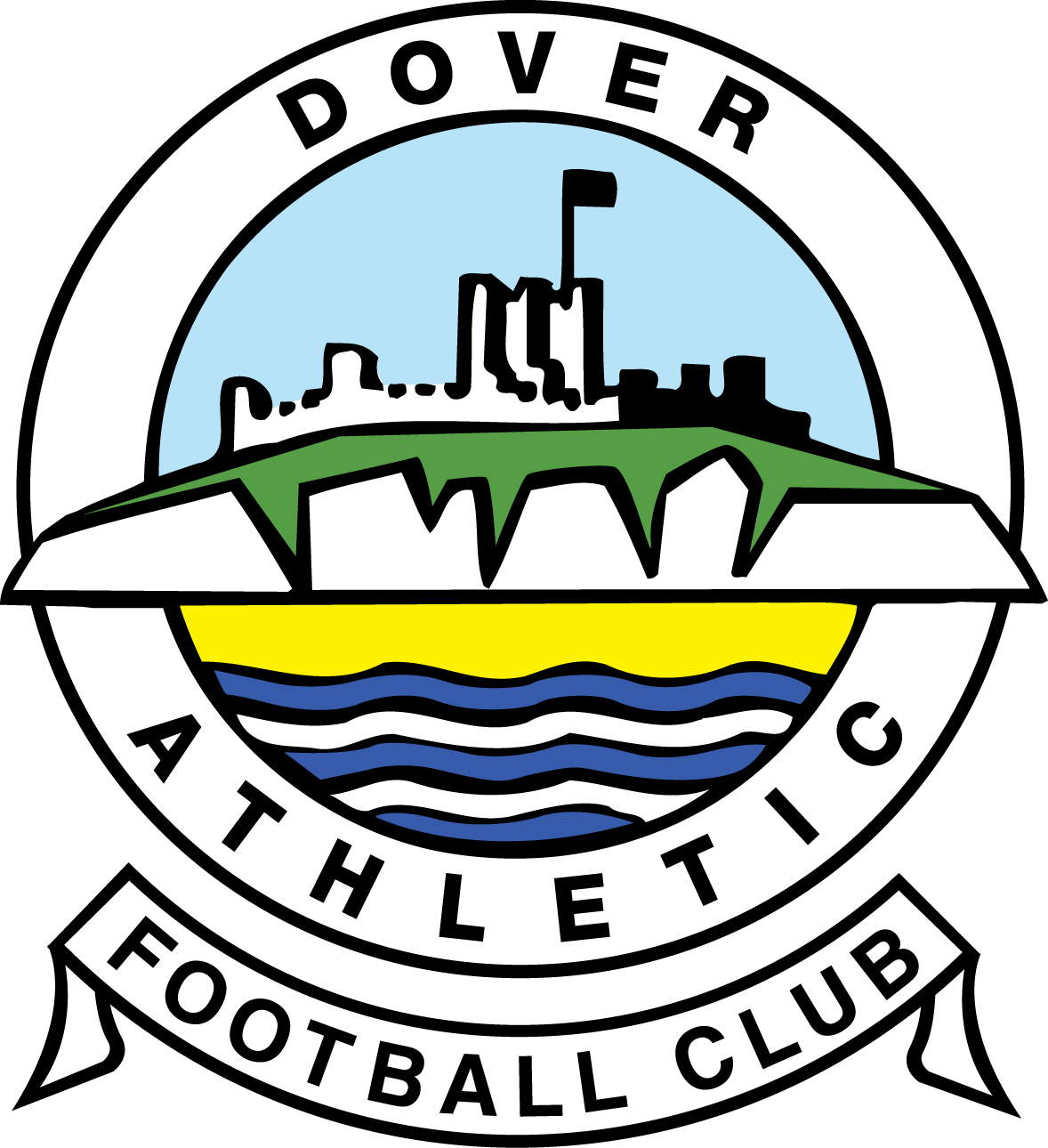 National League
2018-2019
Dover Star Player:
Bradley Barry
Home Scorers:
May (18, 67)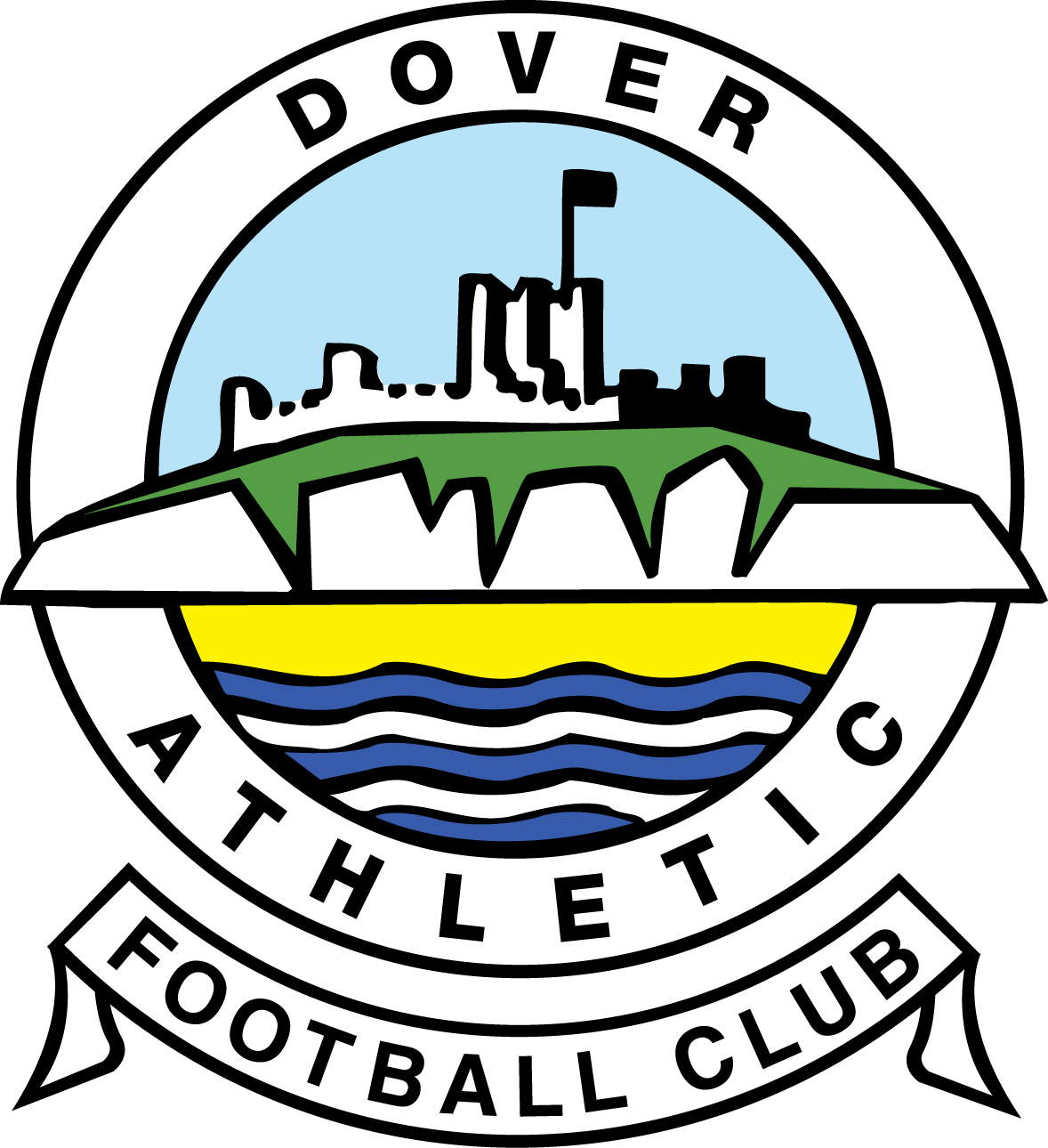 National League
2018-2019
Dover Star Player:
George Smith
Away Scorers:
Hylton (72), Wright (79)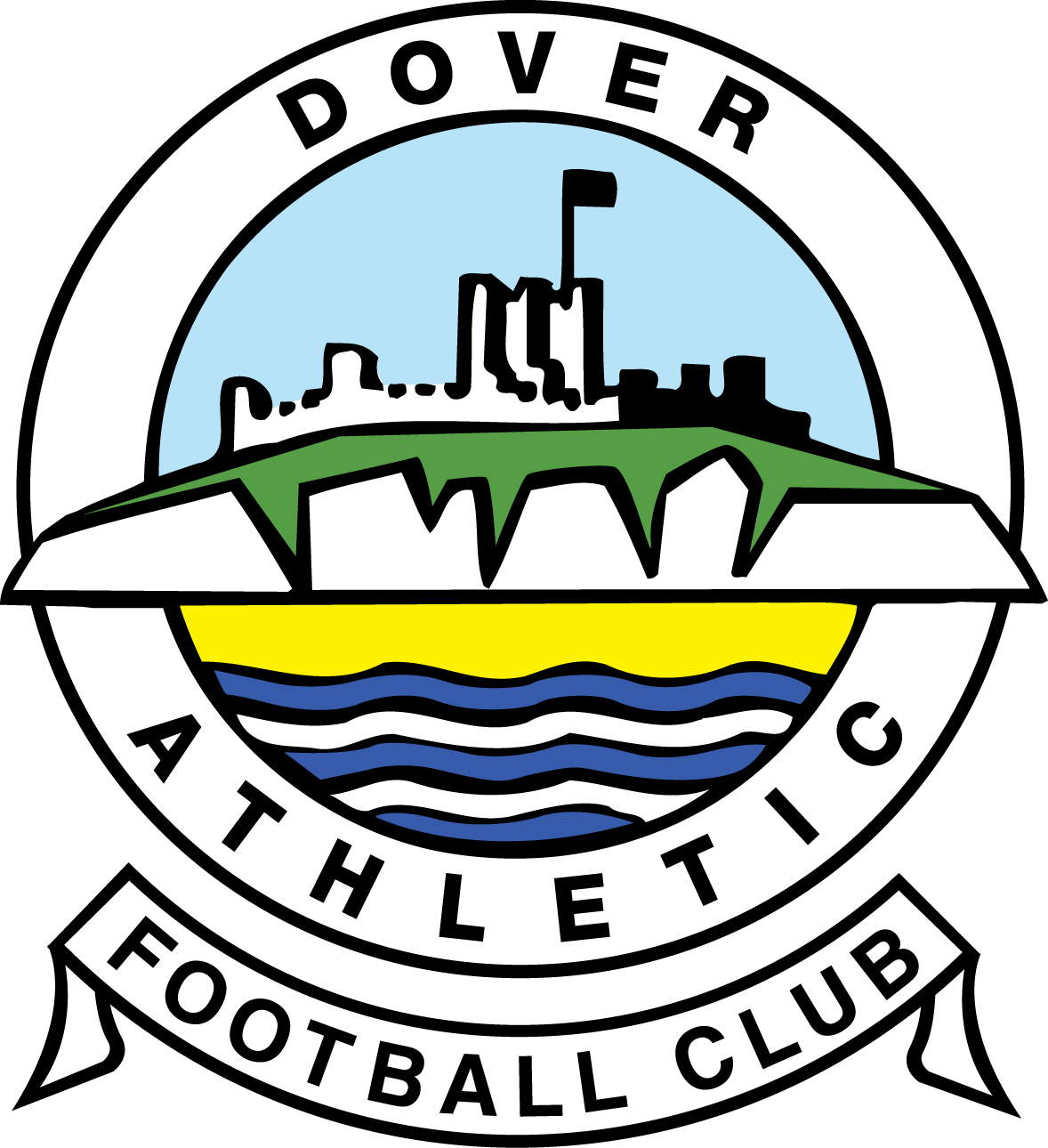 National League
2018-2019
Dover Star Player:
Moussa Diarra
Red Cards:
Tajbakhsh (90) (Dover)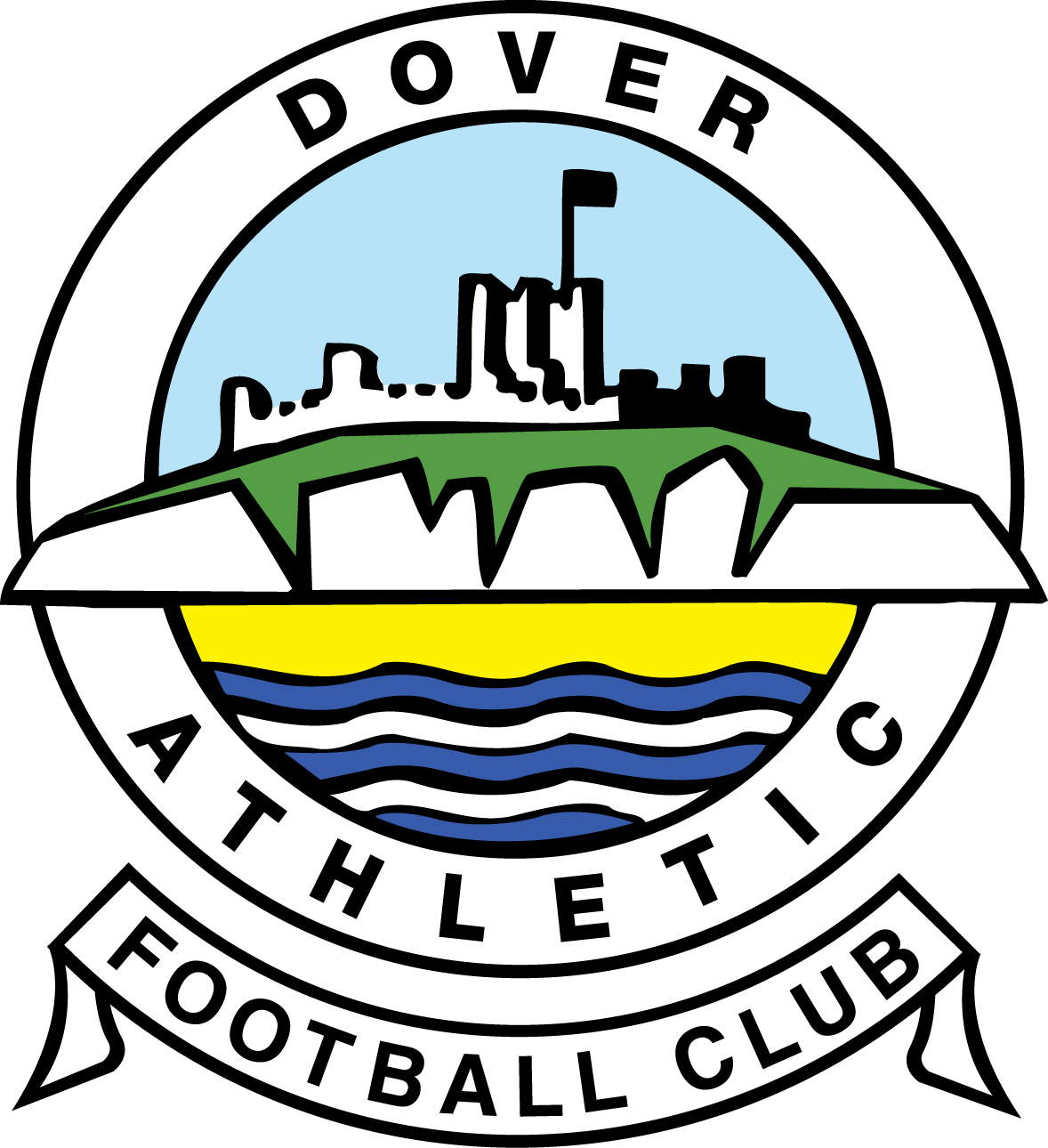 National League
2018-2019
Dover Star Player:
Connor Essam
Away Scorers:
McQueen (13)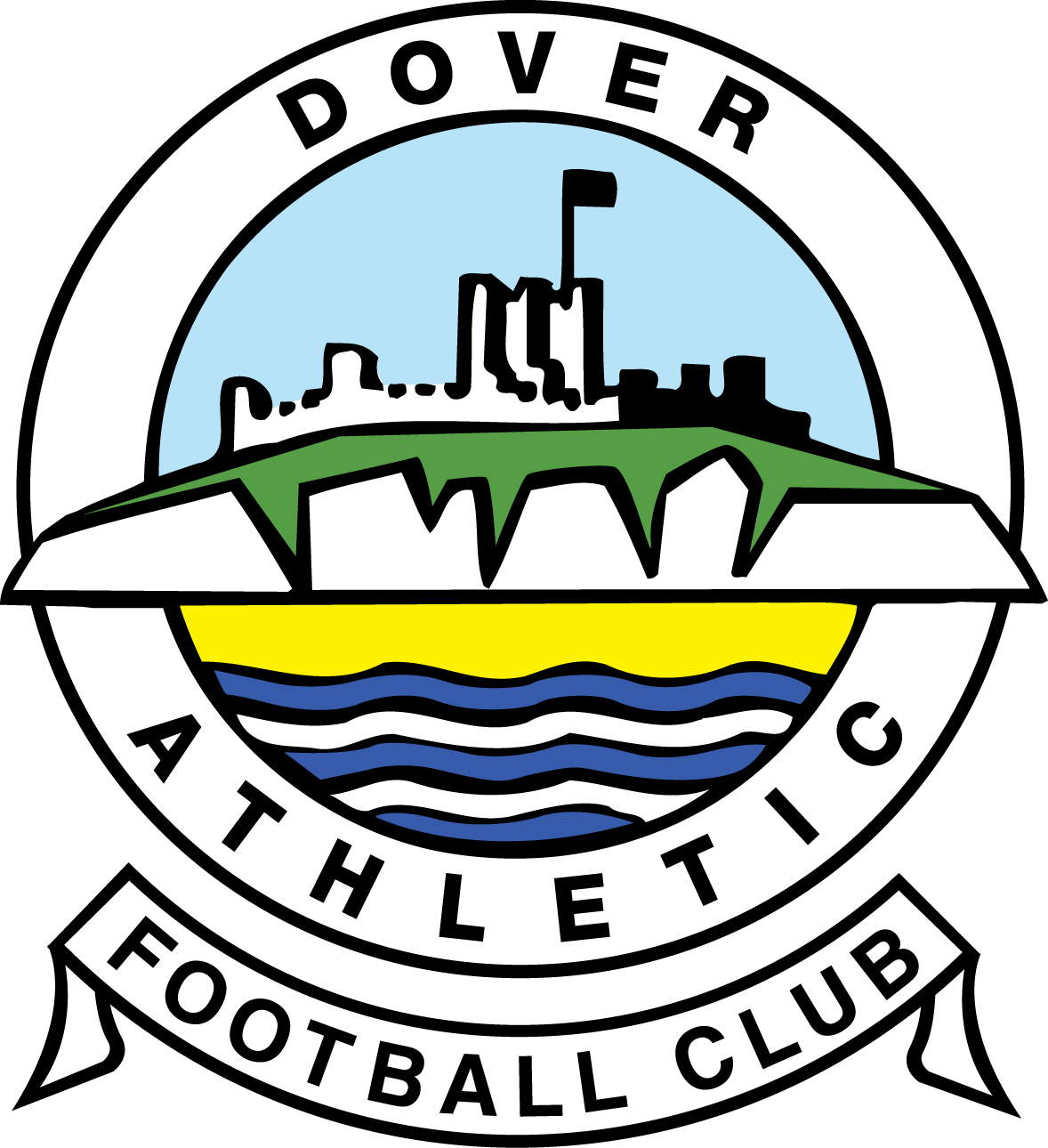 National League
2018-2019
Dover Star Player:
Moussa Diarra
Home Scorers:
Brundle (63)
Away Scorers:
Barham (4), Harrison (26)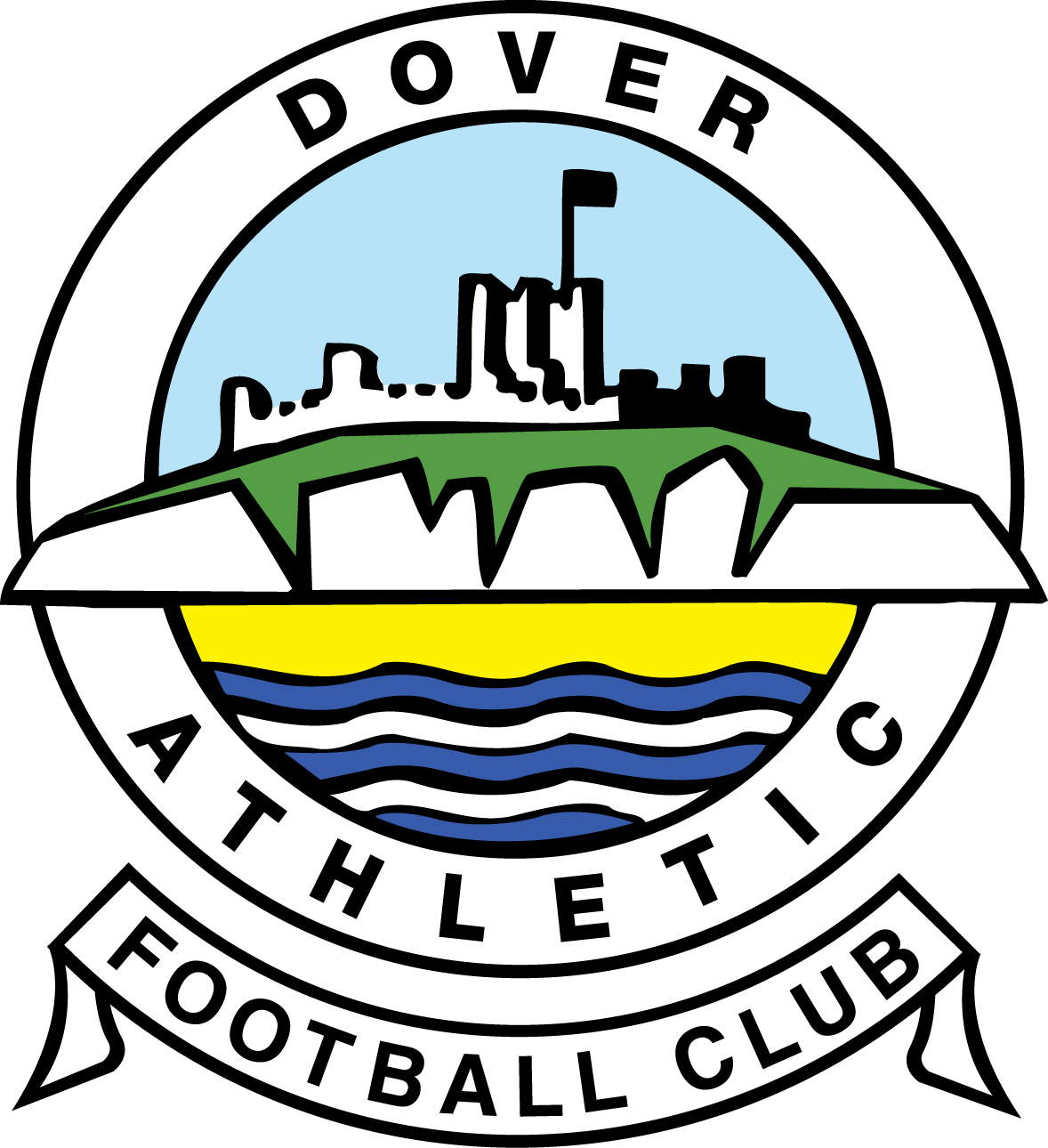 National League
2018-2019
Dover Star Player:
Kadell Daniel
Home Scorers:
McAnuff (50), Koroma (81), Harrold (90+2)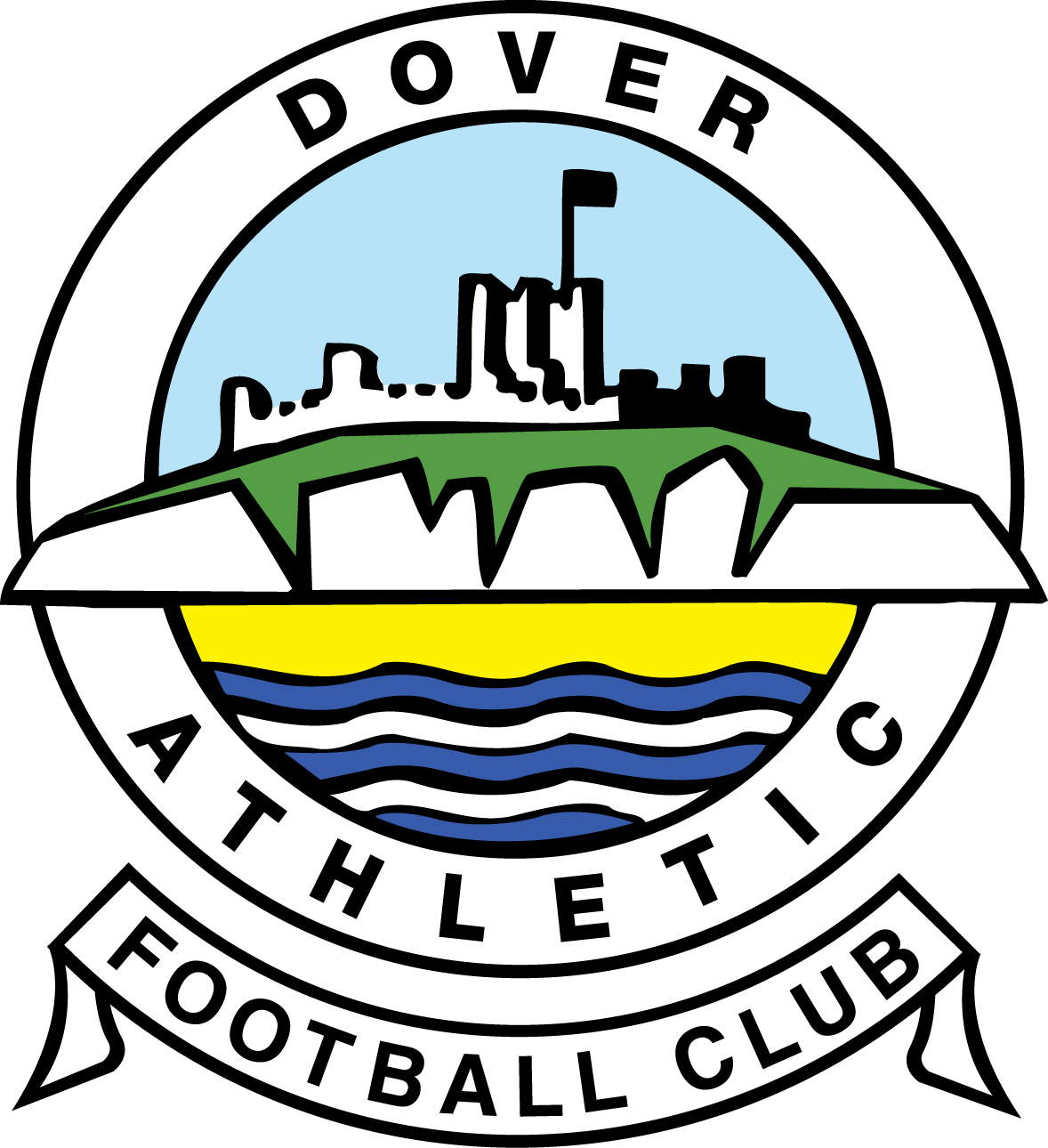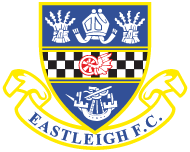 National League
2018-2019
Dover Star Player:
Josh Passley
Home Scorers:
Brundle (64)
Away Scorers:
Williamson (19), McCallum (37)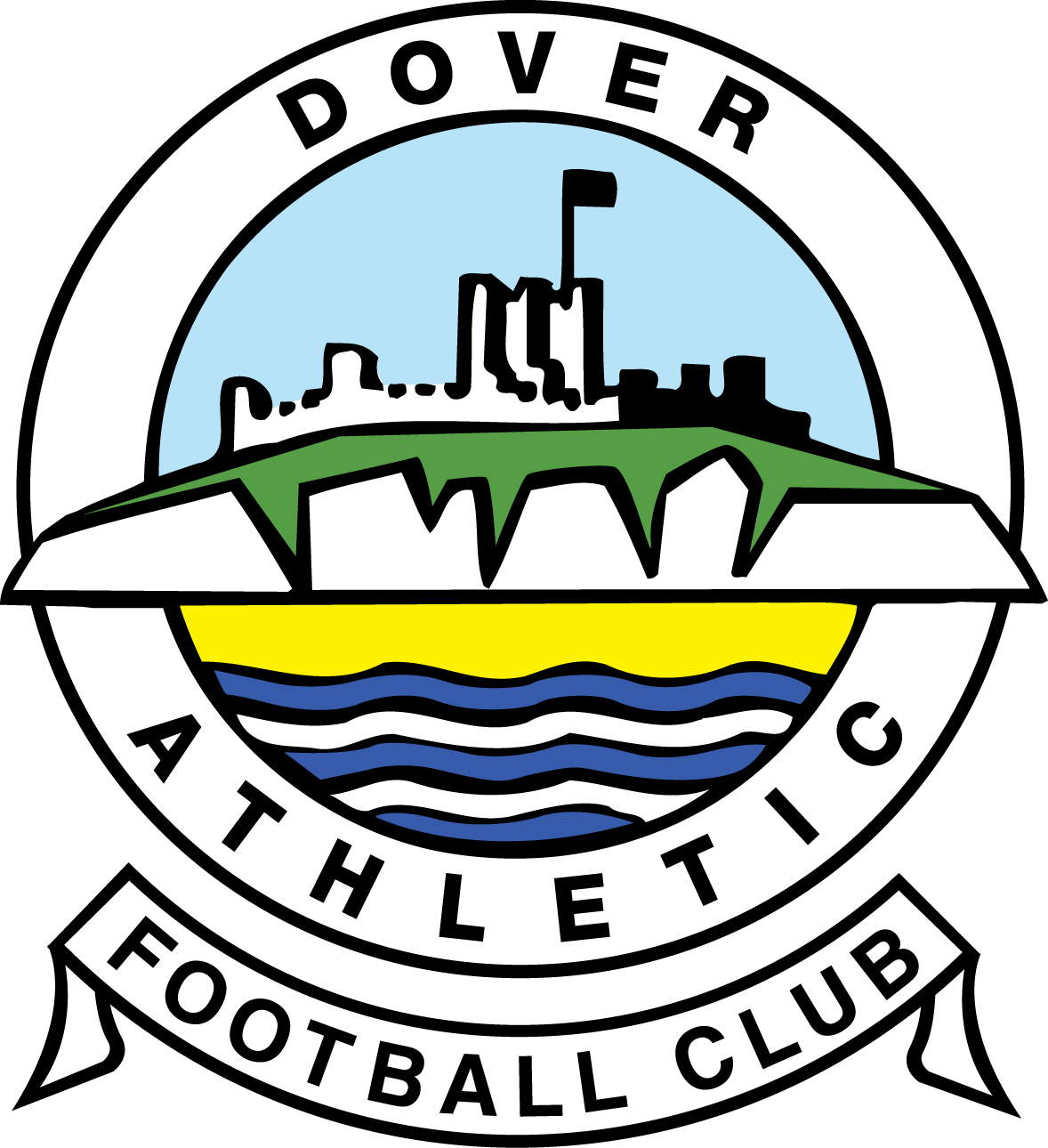 National League
2018-2019
Dover Star Player:
Kadell Daniel
Home Scorers:
Rowe (41, 85 pen), Cardle (50), Hardy (90+1)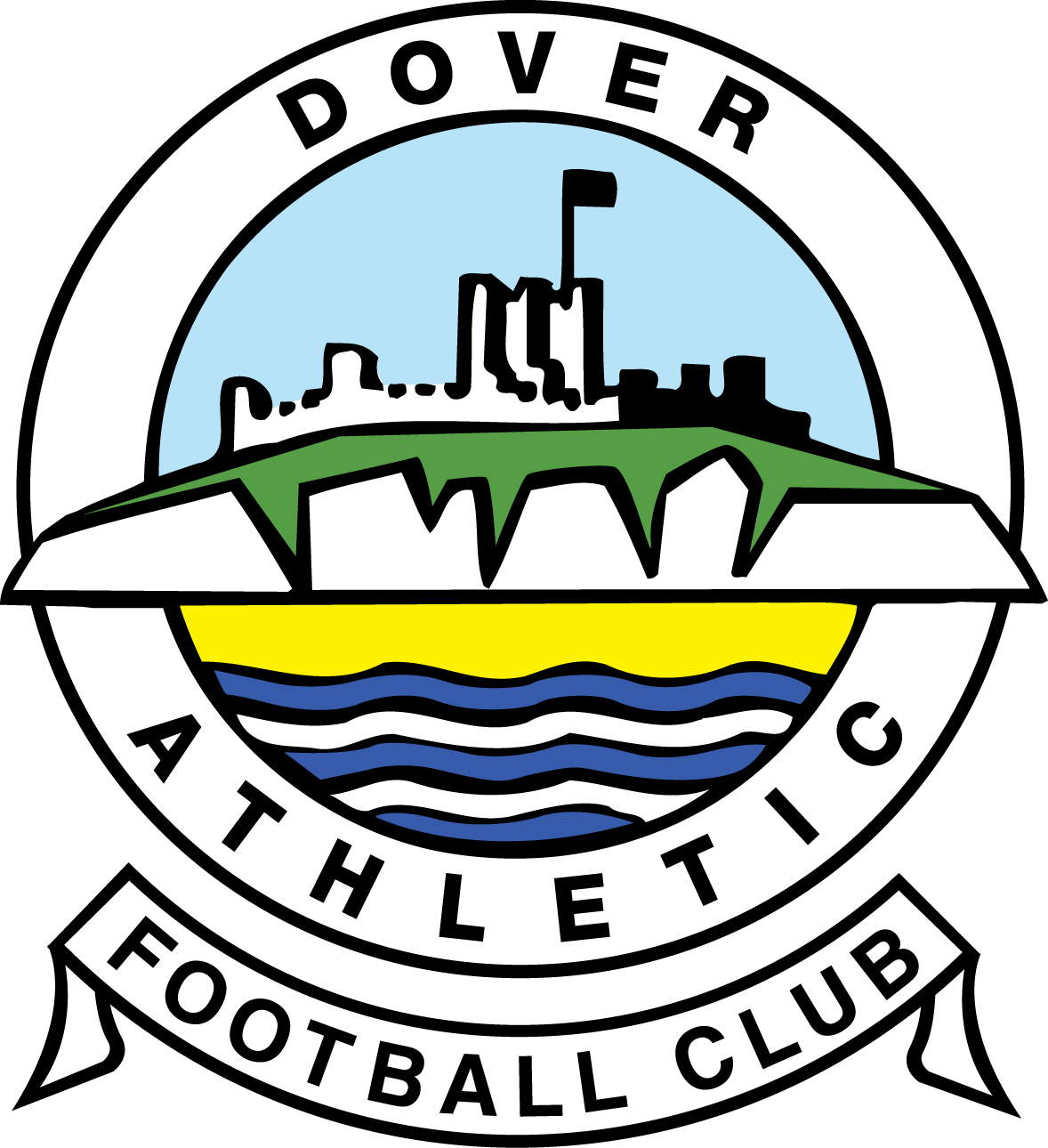 National League
2018-2019
Dover Star Player:
Mitch Brundle
Home Scorers:
Nortey (36), Allen (67 pen), Brundle (78), Lokko (86)
Away Scorers:
Fogden (48), Pavey (50), Lewis (52)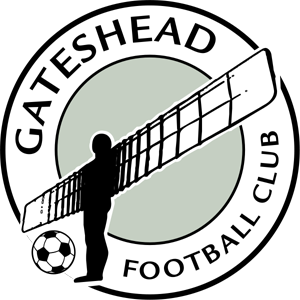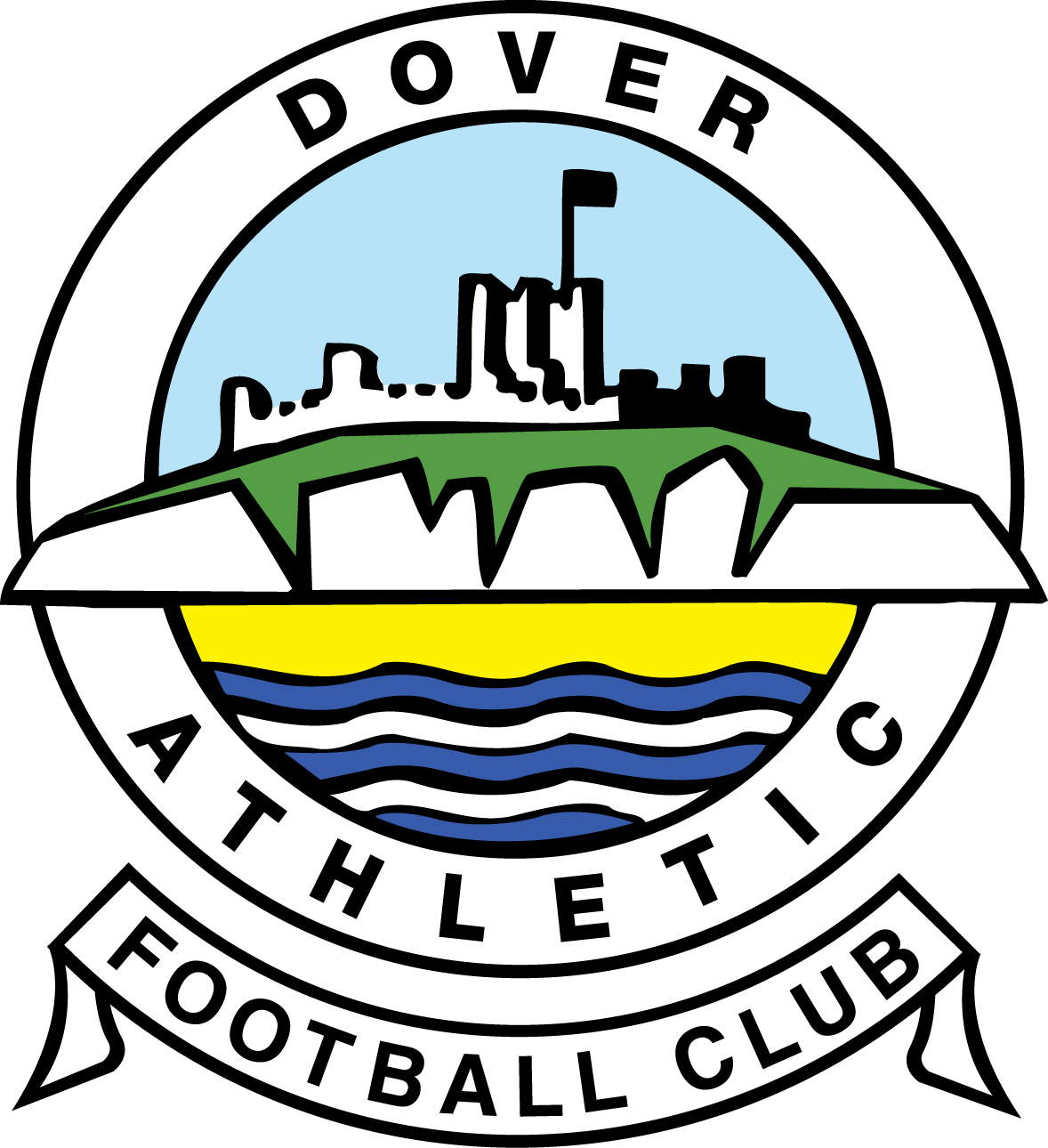 National League
2018-2019
The Gateshead International Stadium
Dover Star Player:
Jack Connors
Home Scorers:
Tinkler (35), Armstrong (87)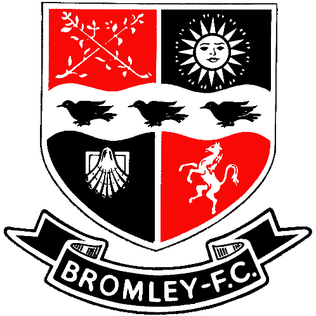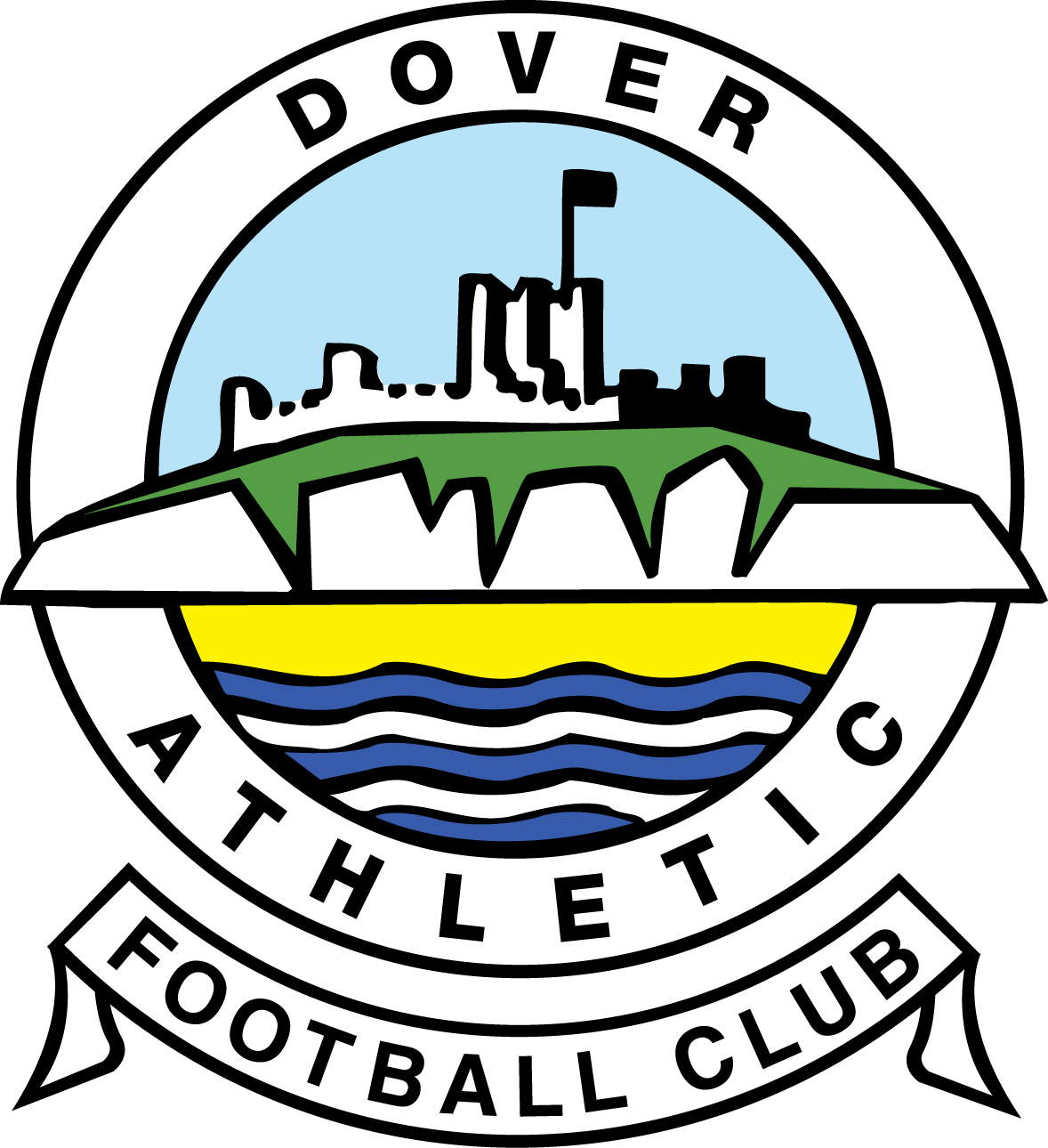 National League
2018-2019
Dover Star Player:
Mitch Brundle
Home Scorers:
D.Johnson (3), Sutherland (89 pen)
Away Scorers:
Allen (35), Lokko (72)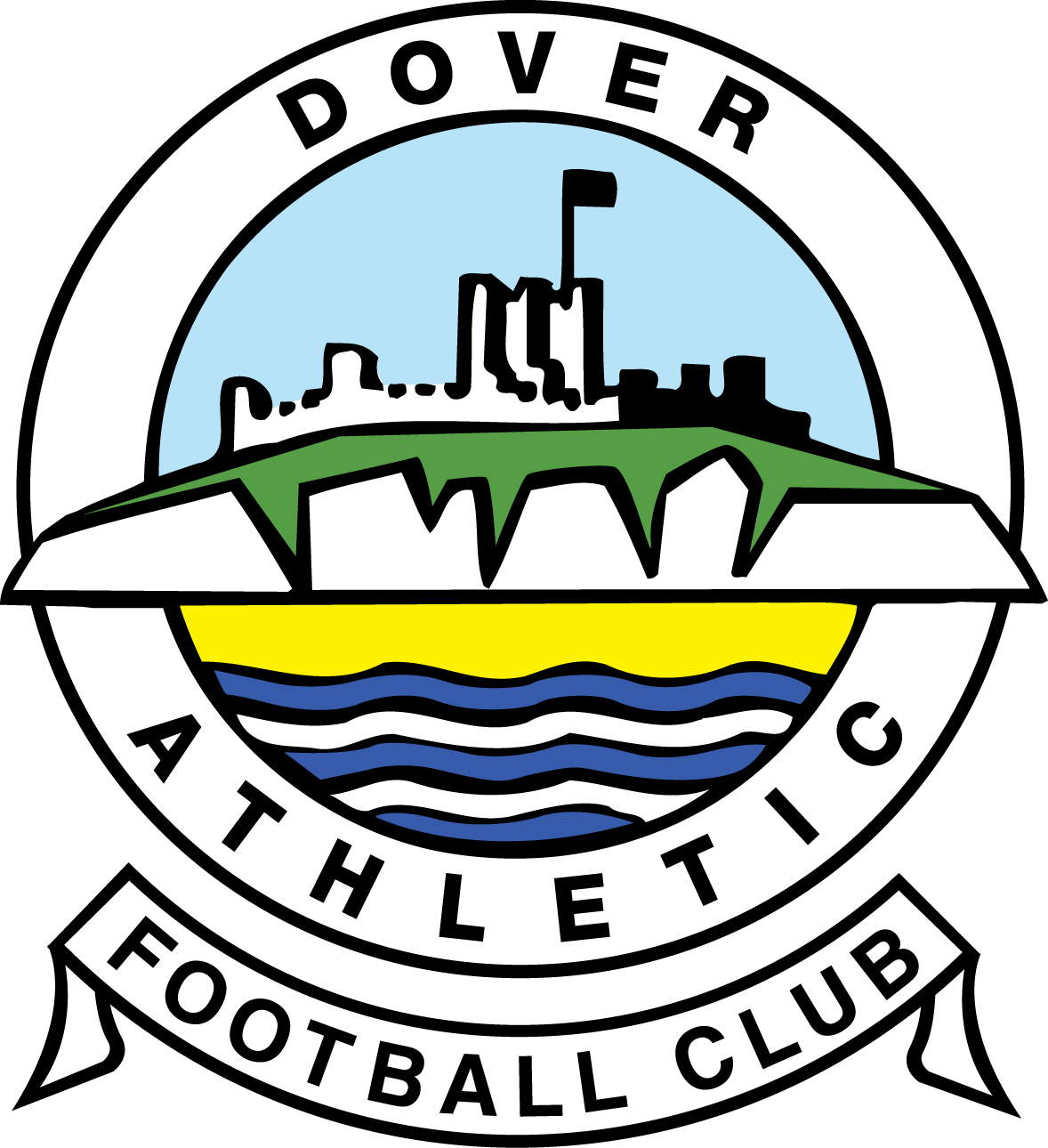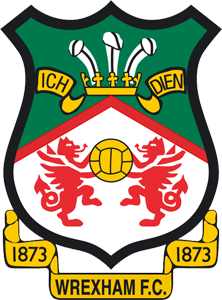 National League
2018-2019
Dover Star Player:
Tim Schmoll
Away Scorers:
Fondop (29)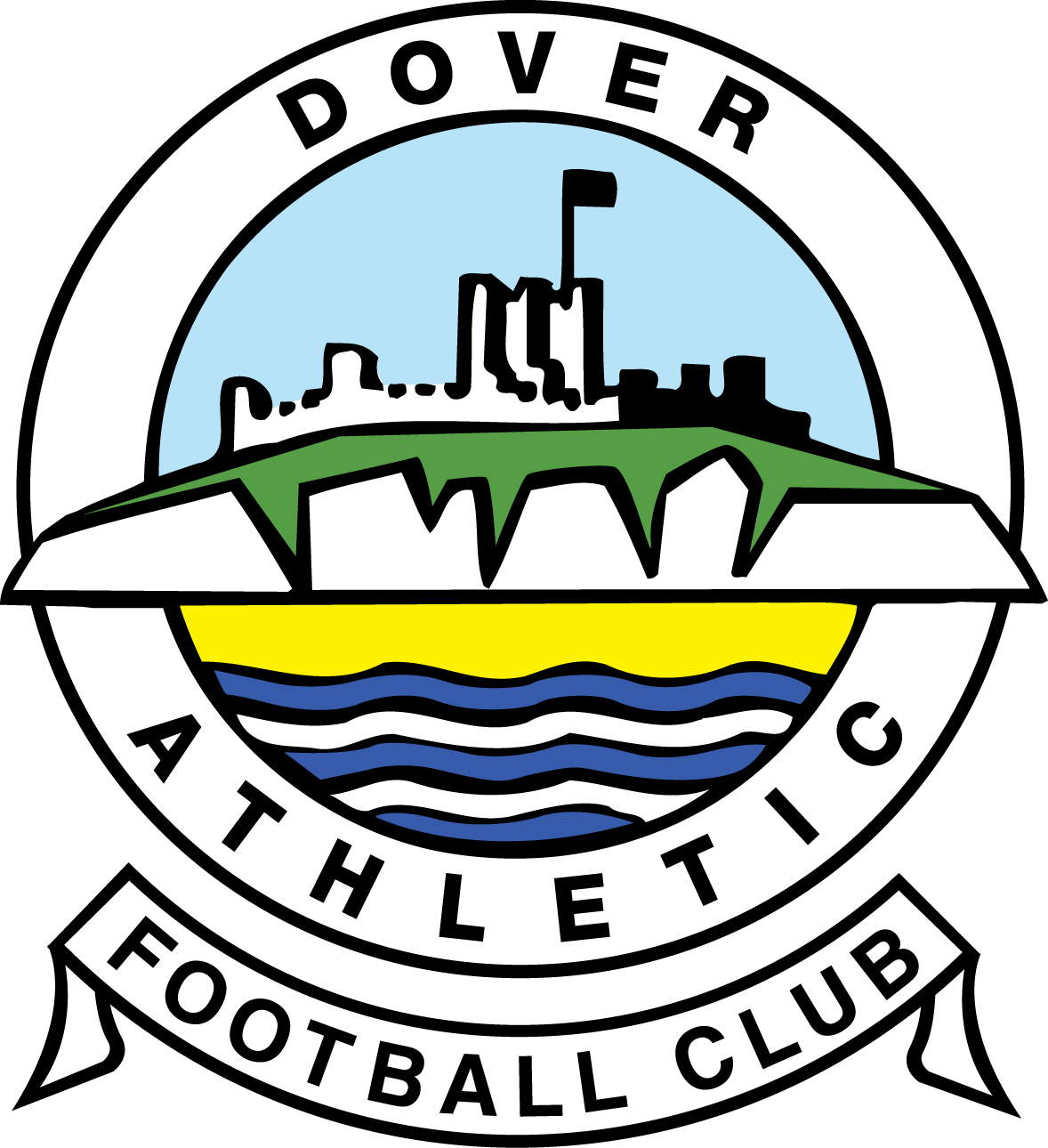 Pre-Season Friendly
2018-2019
Dover Star Player:
Kadell Daniel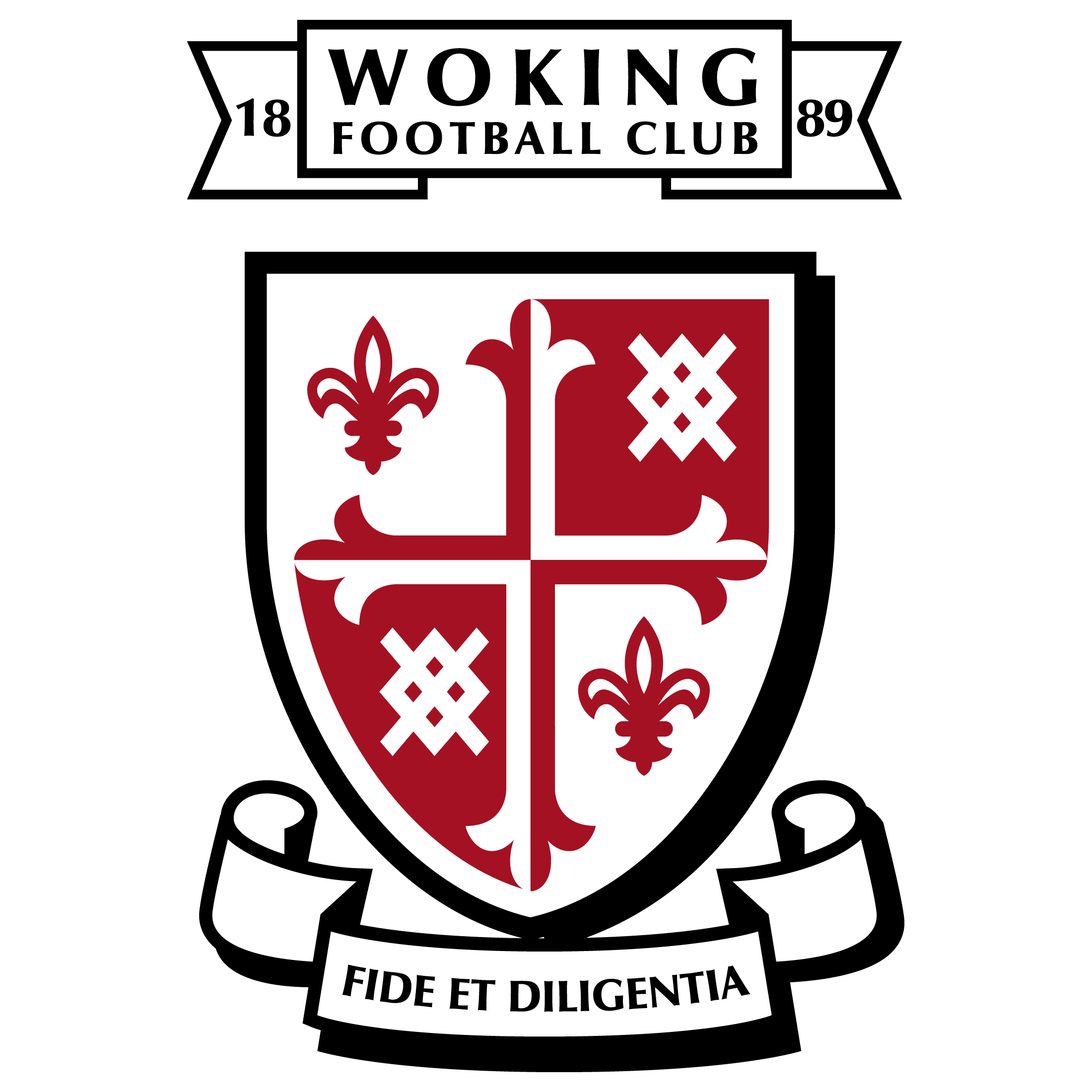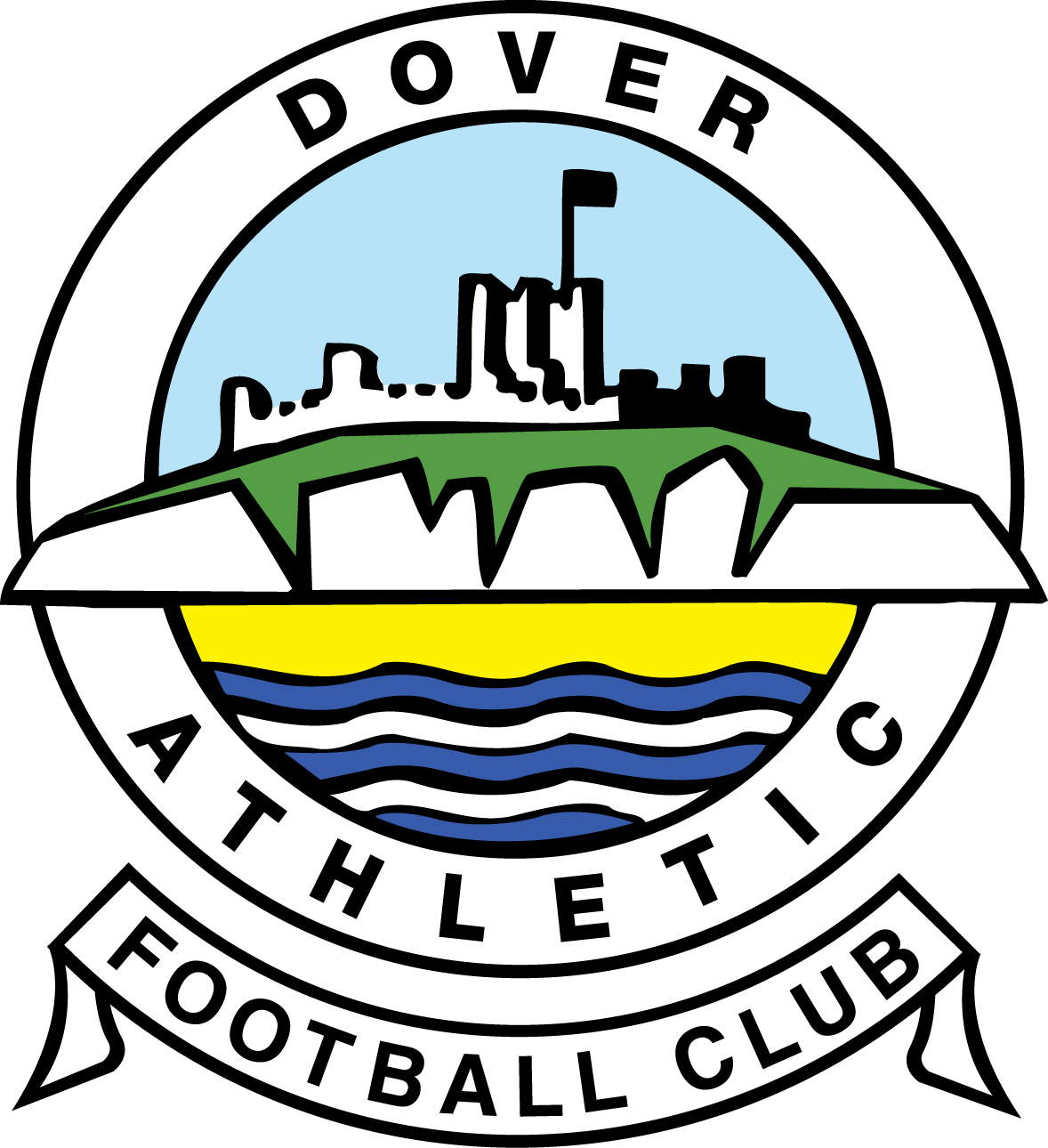 National League
2017-2018
The Laithwaite Community Stadium
Dover Star Player:
Mitch Walker
Home Scorers:
Carter (38)
Away Scorers:
Gallifuoco (26), Marsh-Brown (90+2)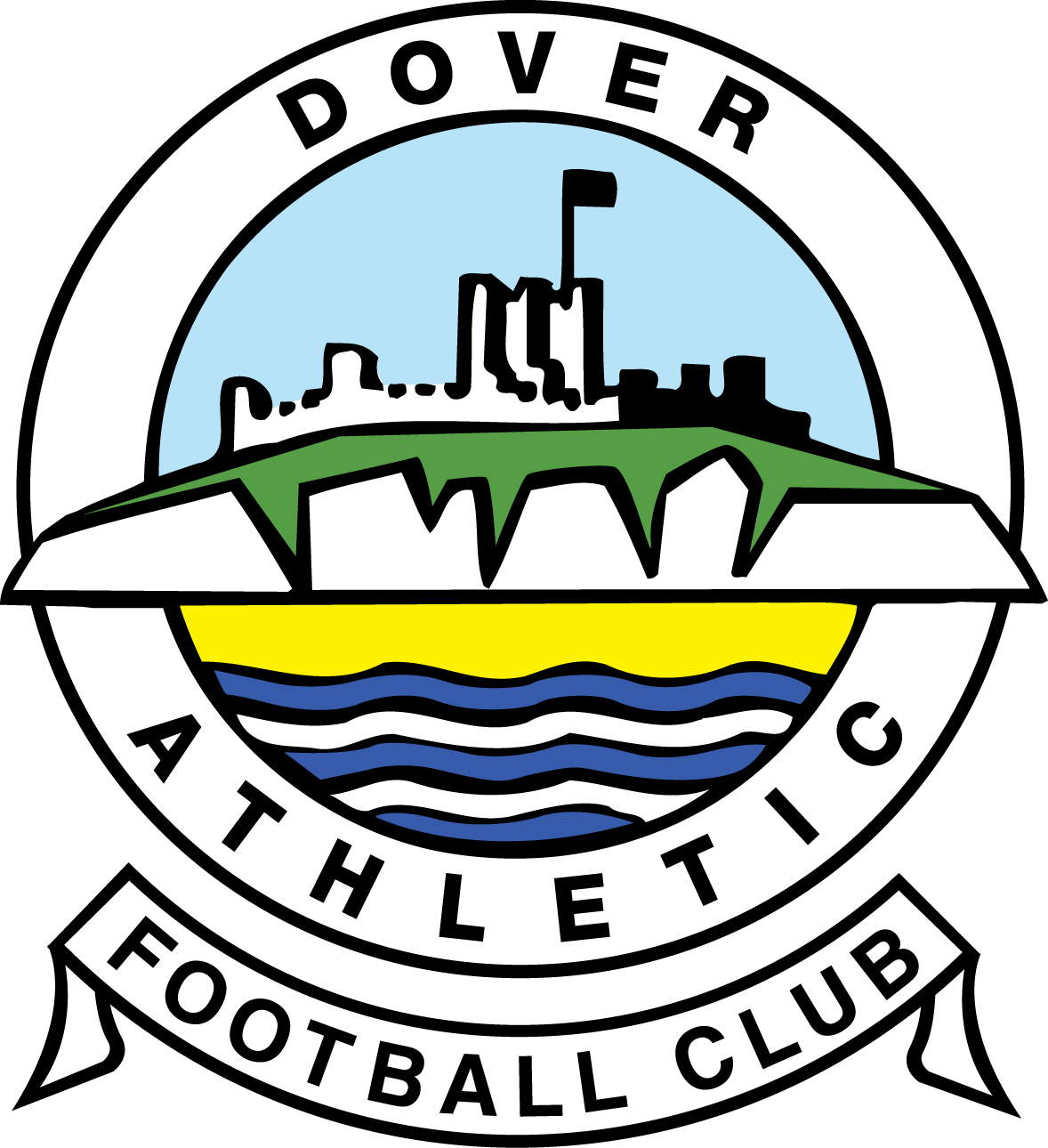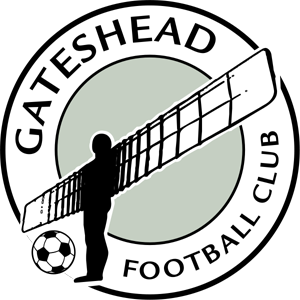 National League
2017-2018
Dover Star Player:
Giancarlo Gallifuoco
Home Scorers:
Gallifuoco (36), Bird (68 pen), Azeez (89)
Away Scorers:
Vassell (20), Johnson (84 pen)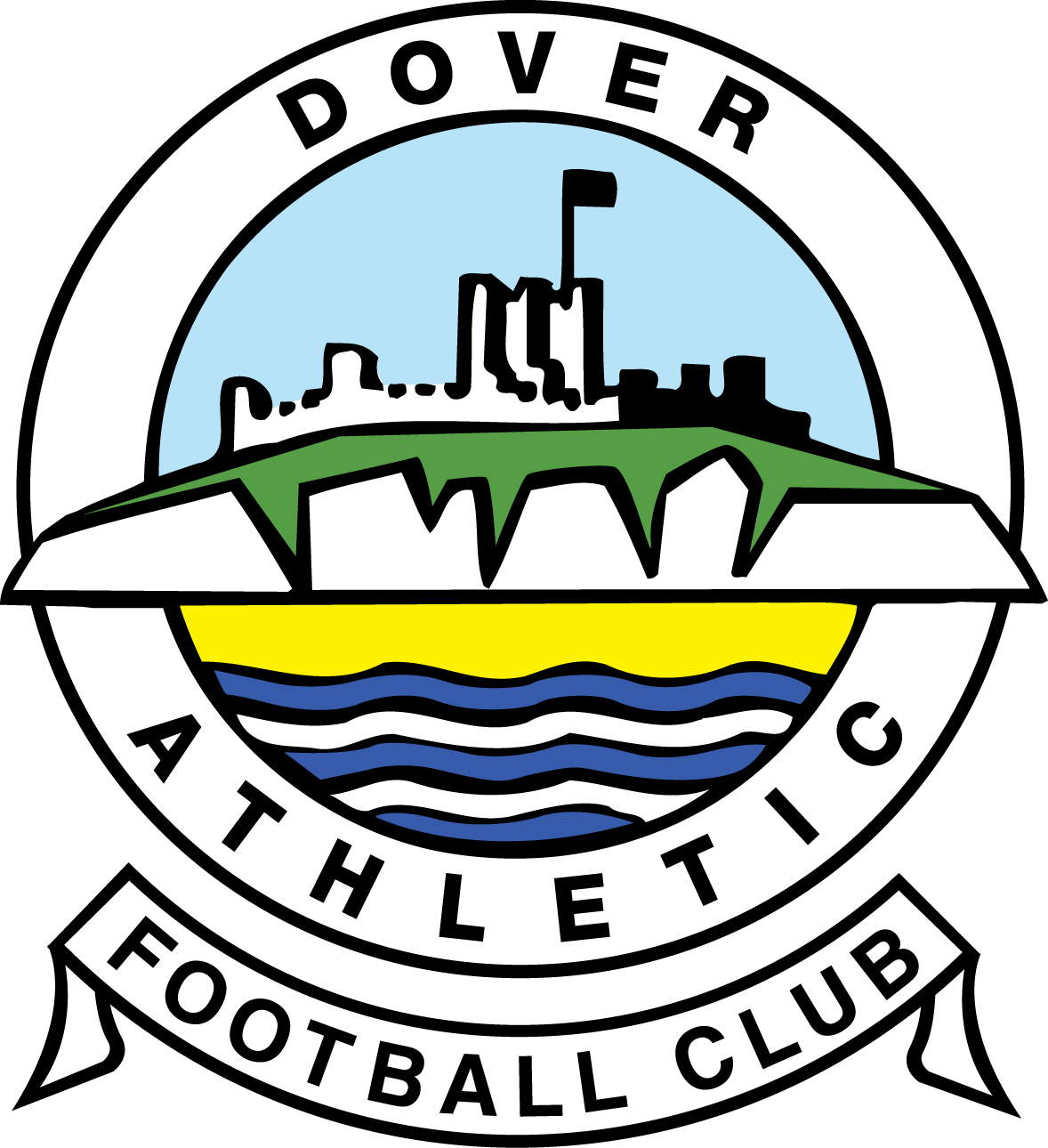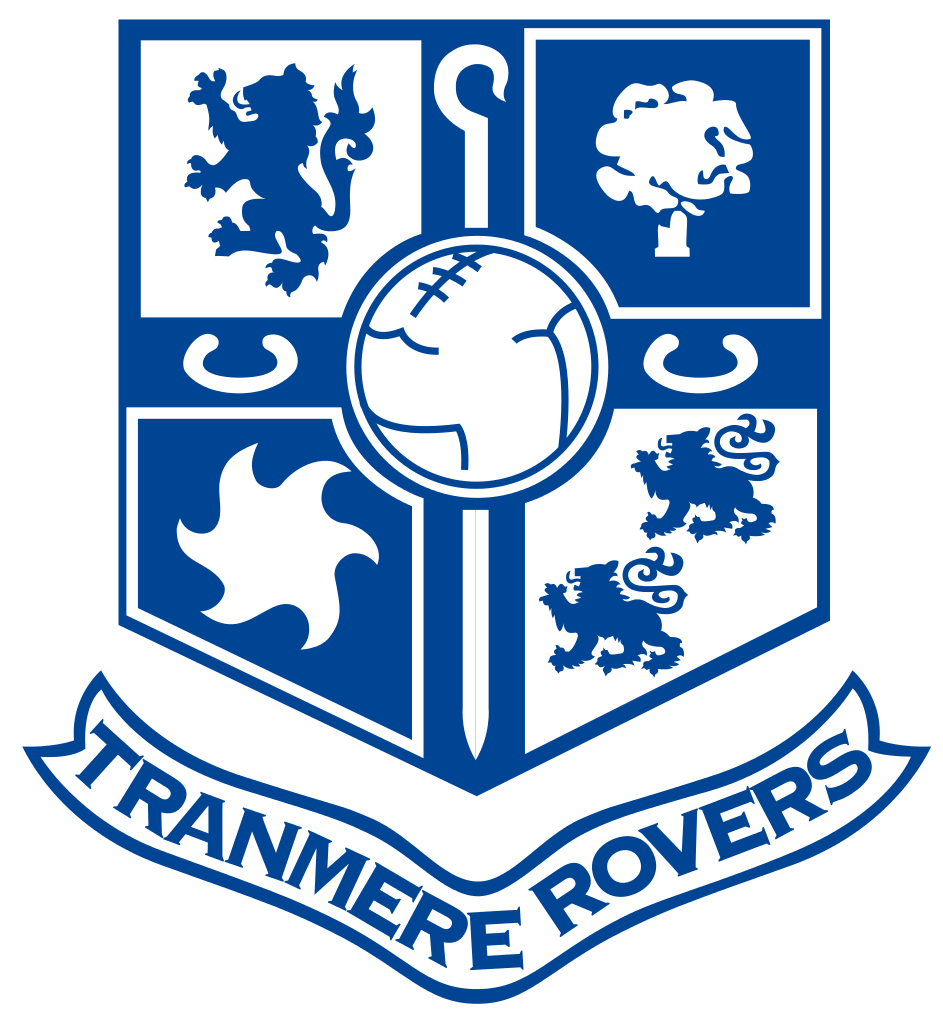 National League
2017-2018
Dover Star Player:
Manny Parry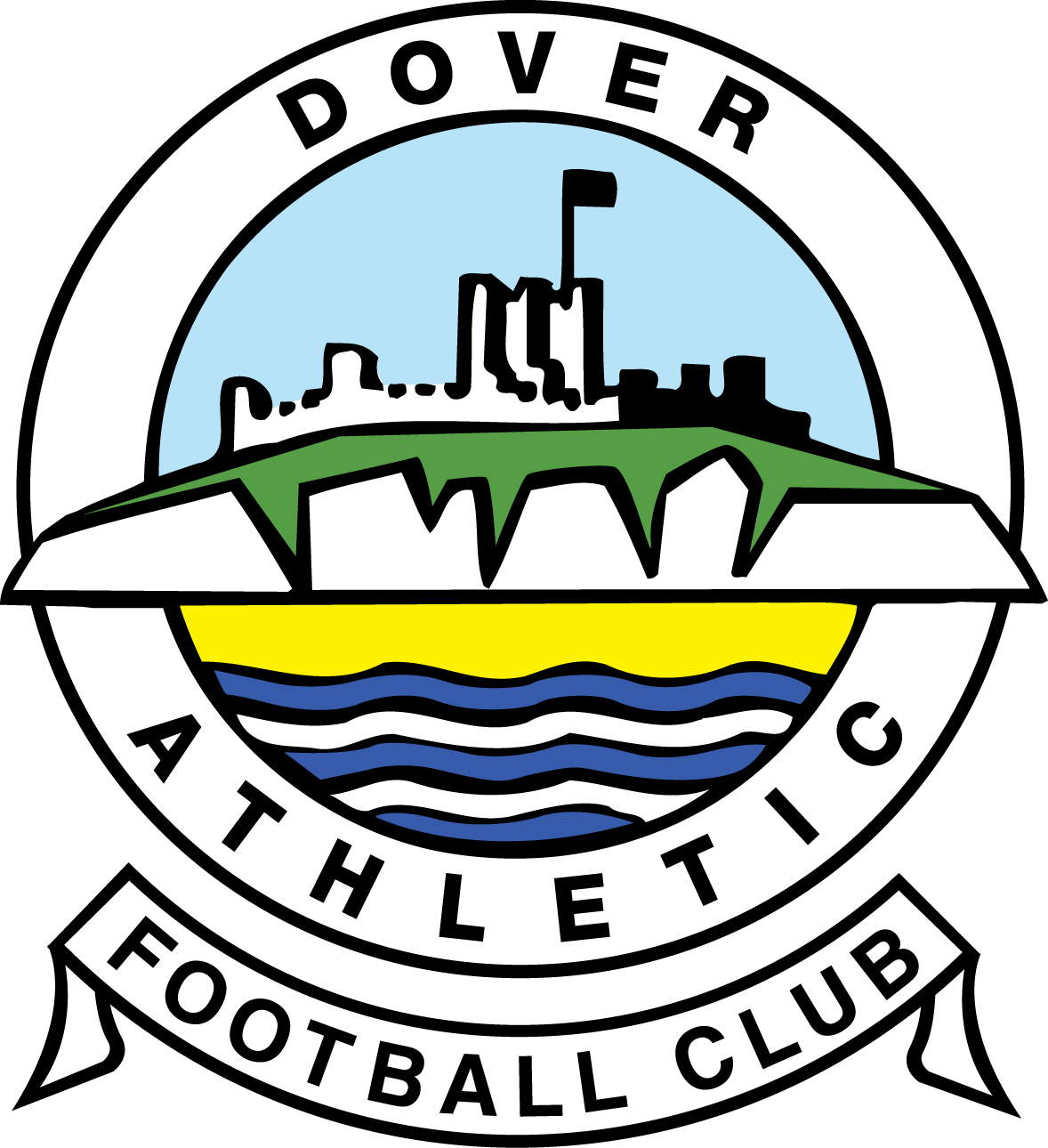 National League
2017-2018
Dover Star Player:
Ryan Bird
Home Scorers:
Hyde (52), Upward (60), Kilman (90+4)
Away Scorers:
Jeffrey (49), Parry (54)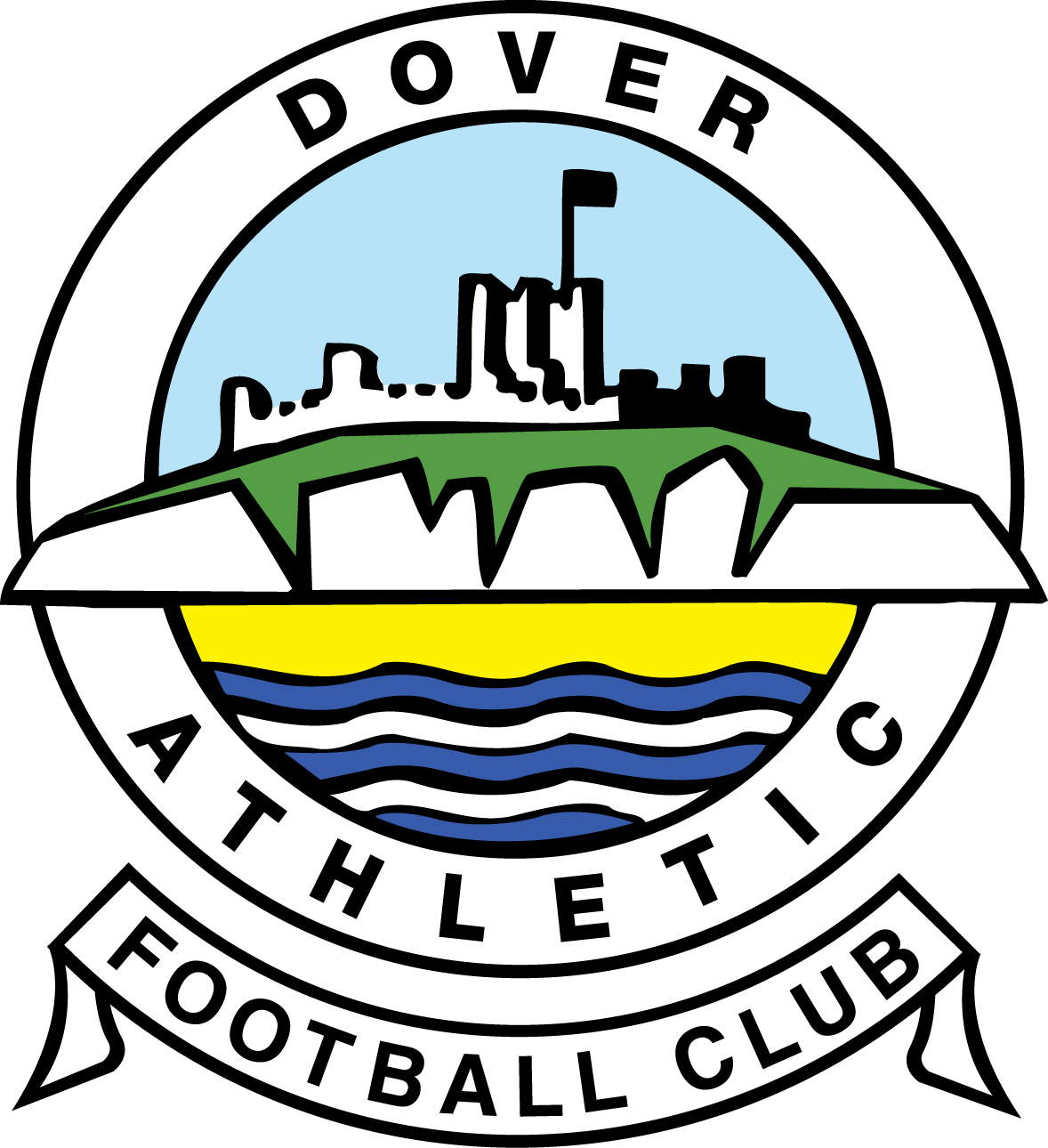 National League
2017-2018
Dover Star Player:
Anthony Jeffrey
Home Scorers:
Bird (57 pen)
Red Cards:
Healey (60), Romain (90+2) (Torquay)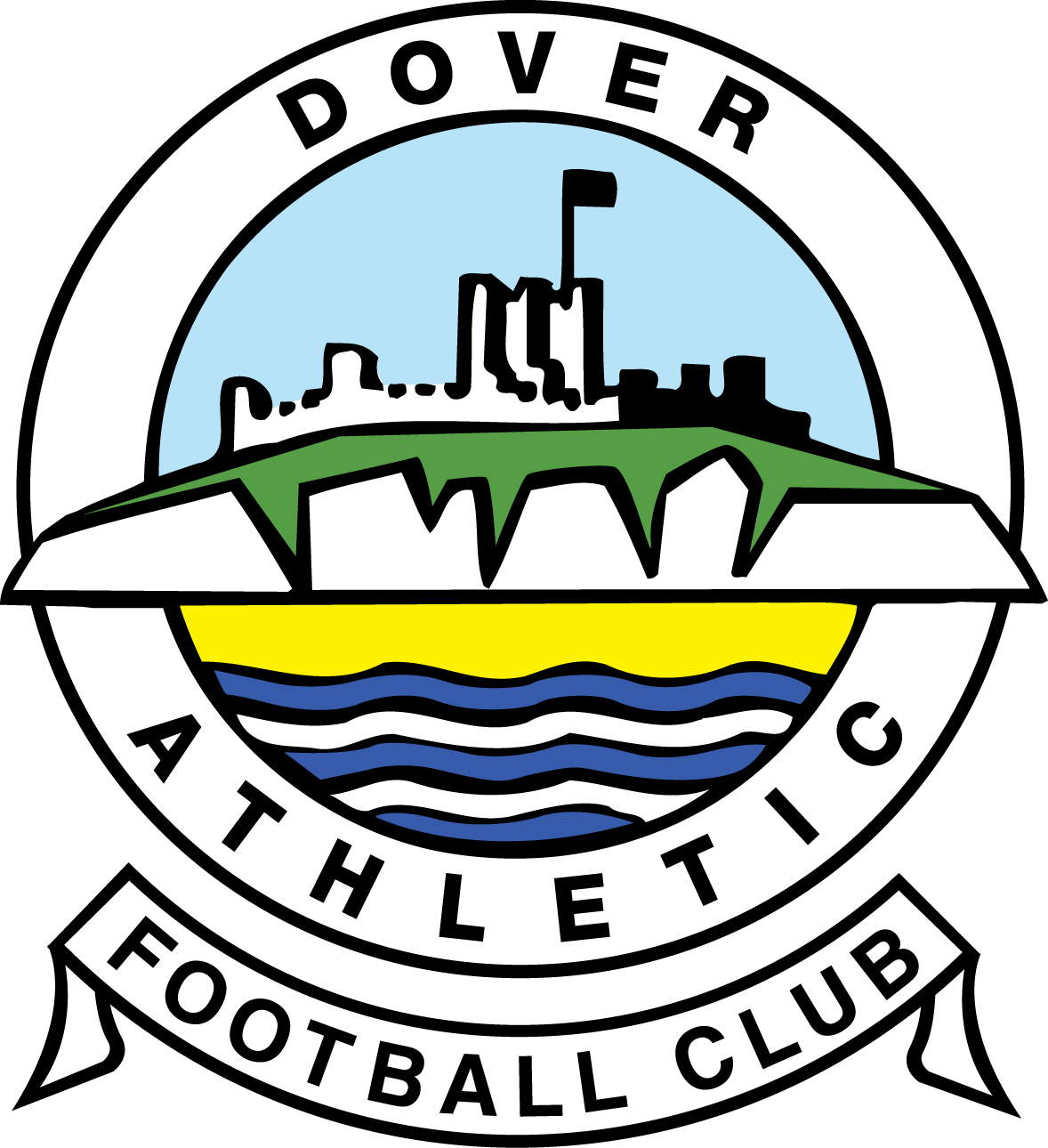 National League
2017-2018
Dover Star Player:
Giancarlo Gallifuoco
Home Scorers:
Shields (55), Drury (90+6)
Away Scorers:
Marsh-Brown (90+3 pen)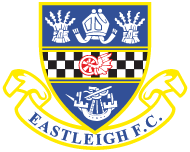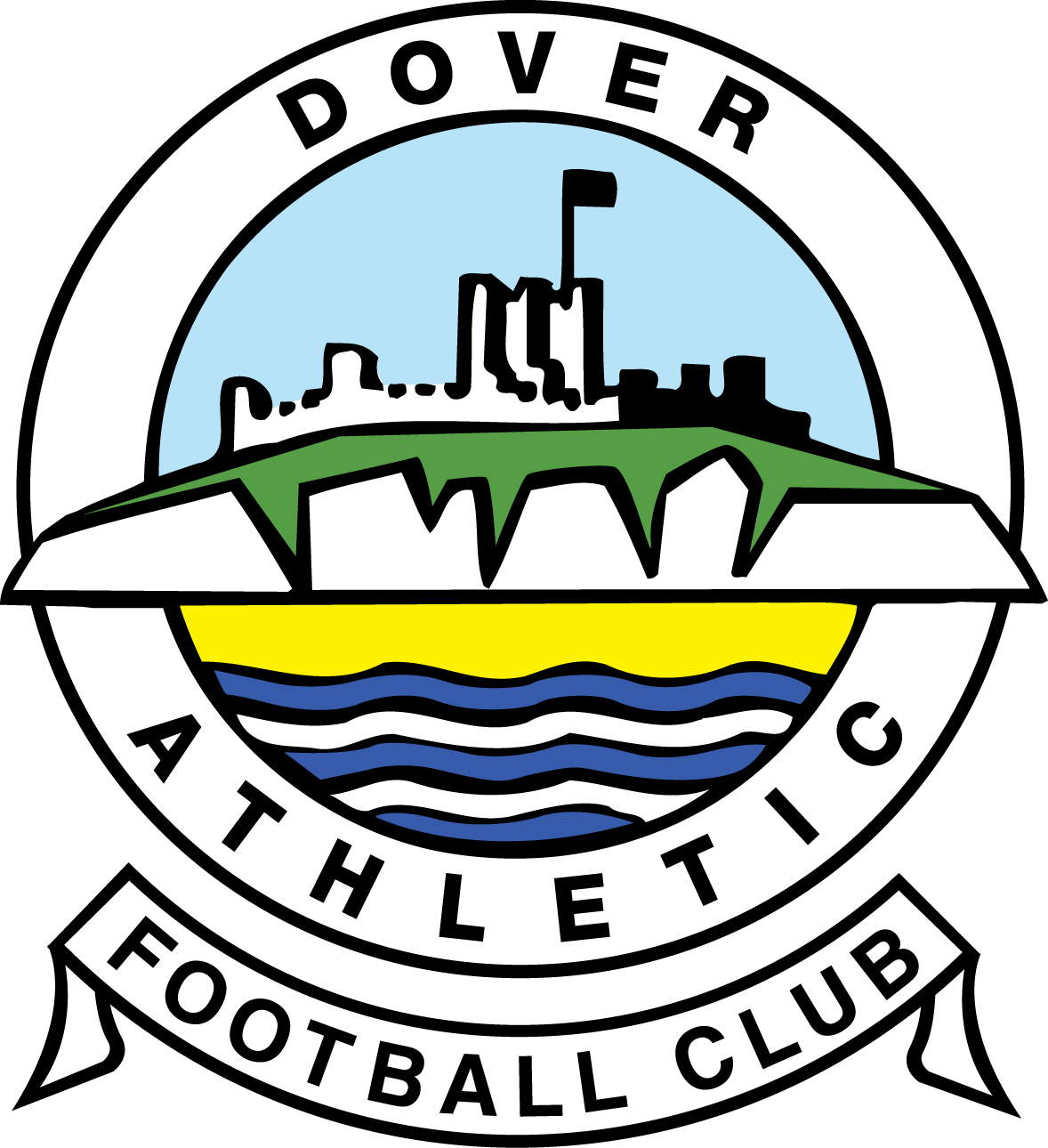 National League
2017-2018
Dover Star Player:
Ade Azeez
Home Scorers:
McCallum (84, 90)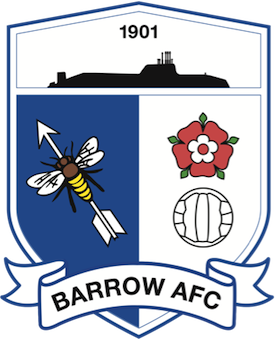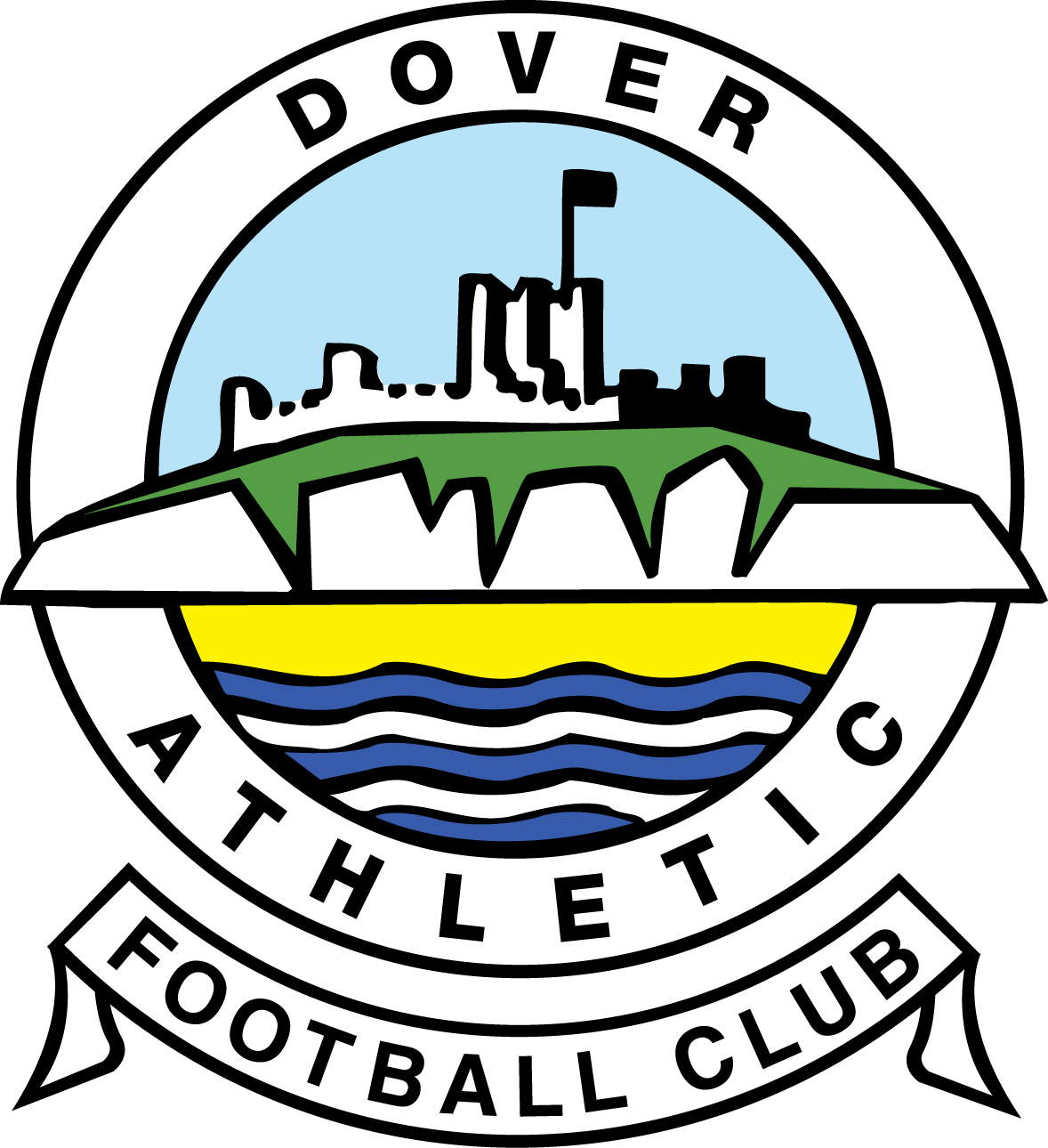 National League
2017-2018
Progression Solicitors Stadium
Dover Star Player:
Liam Bellamy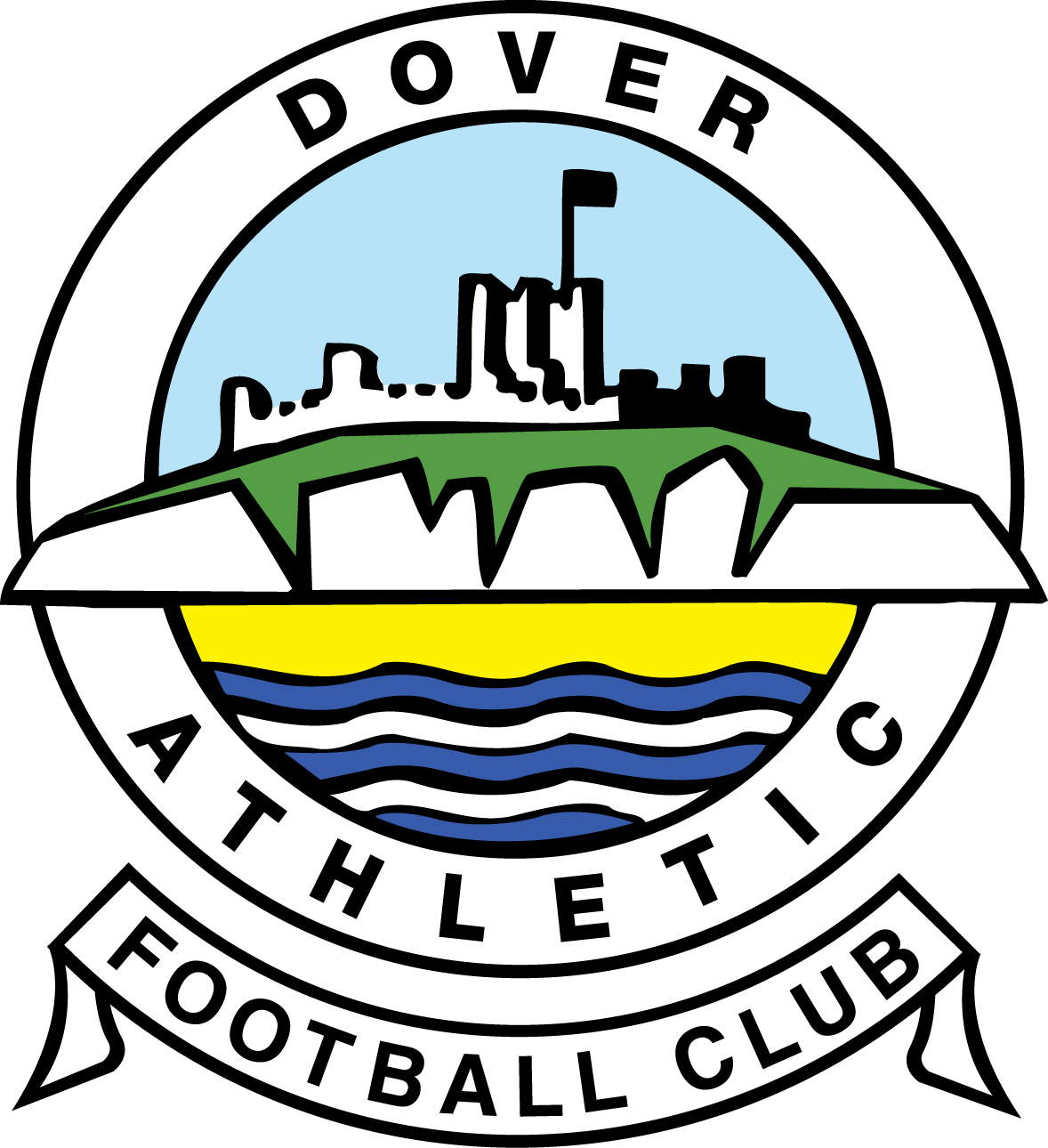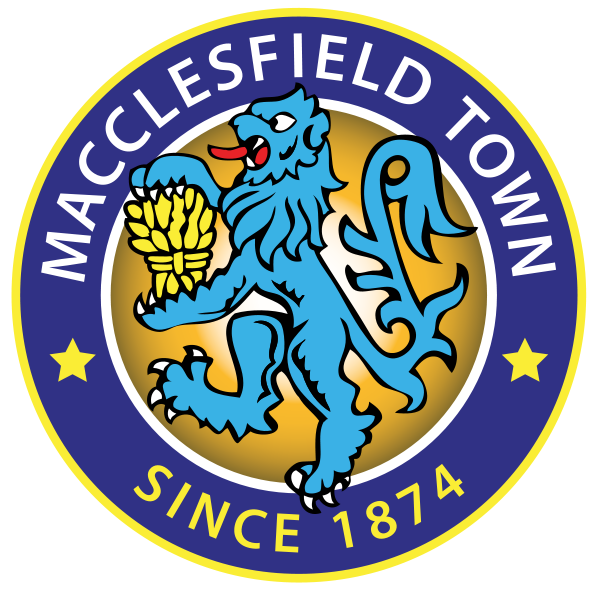 National League
2017-2018
Dover Star Player:
Keanu Marsh-Brown
Home Scorers:
Marsh-Brown (2, 36)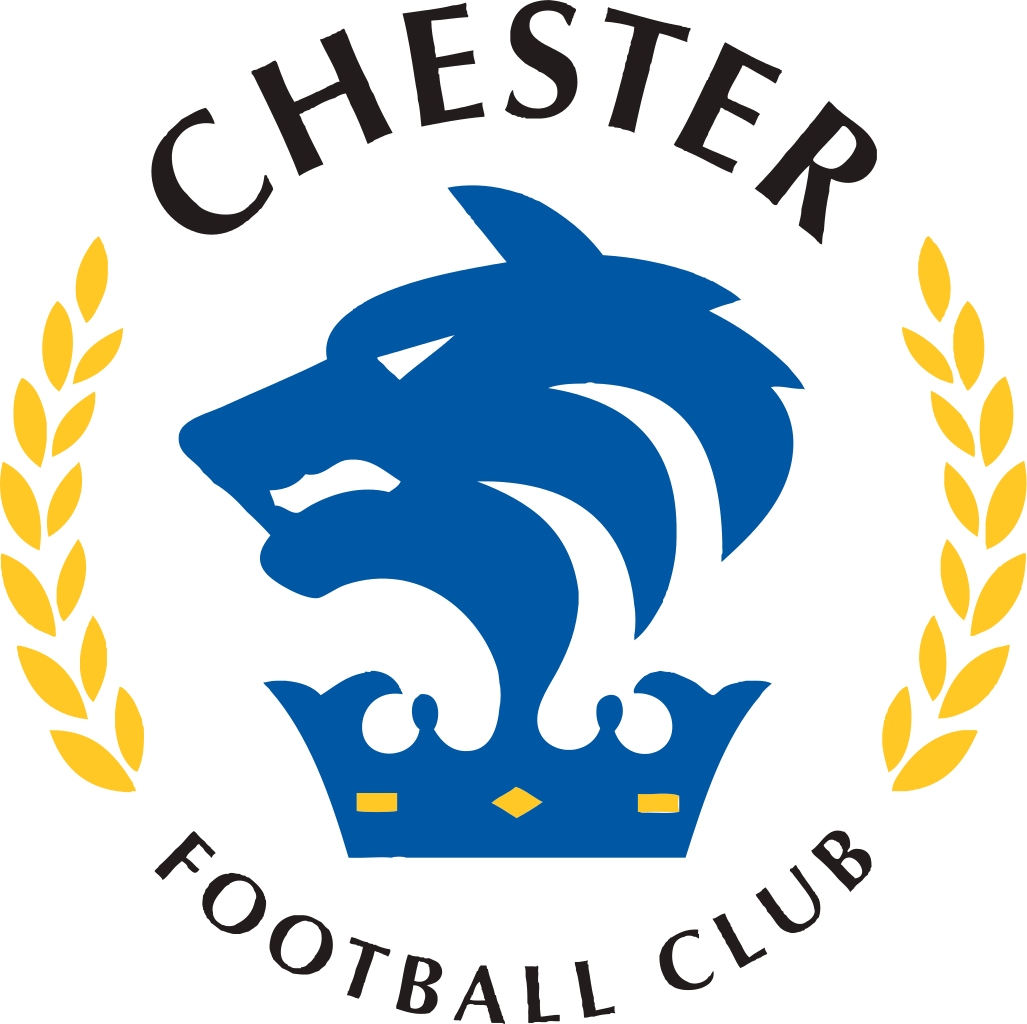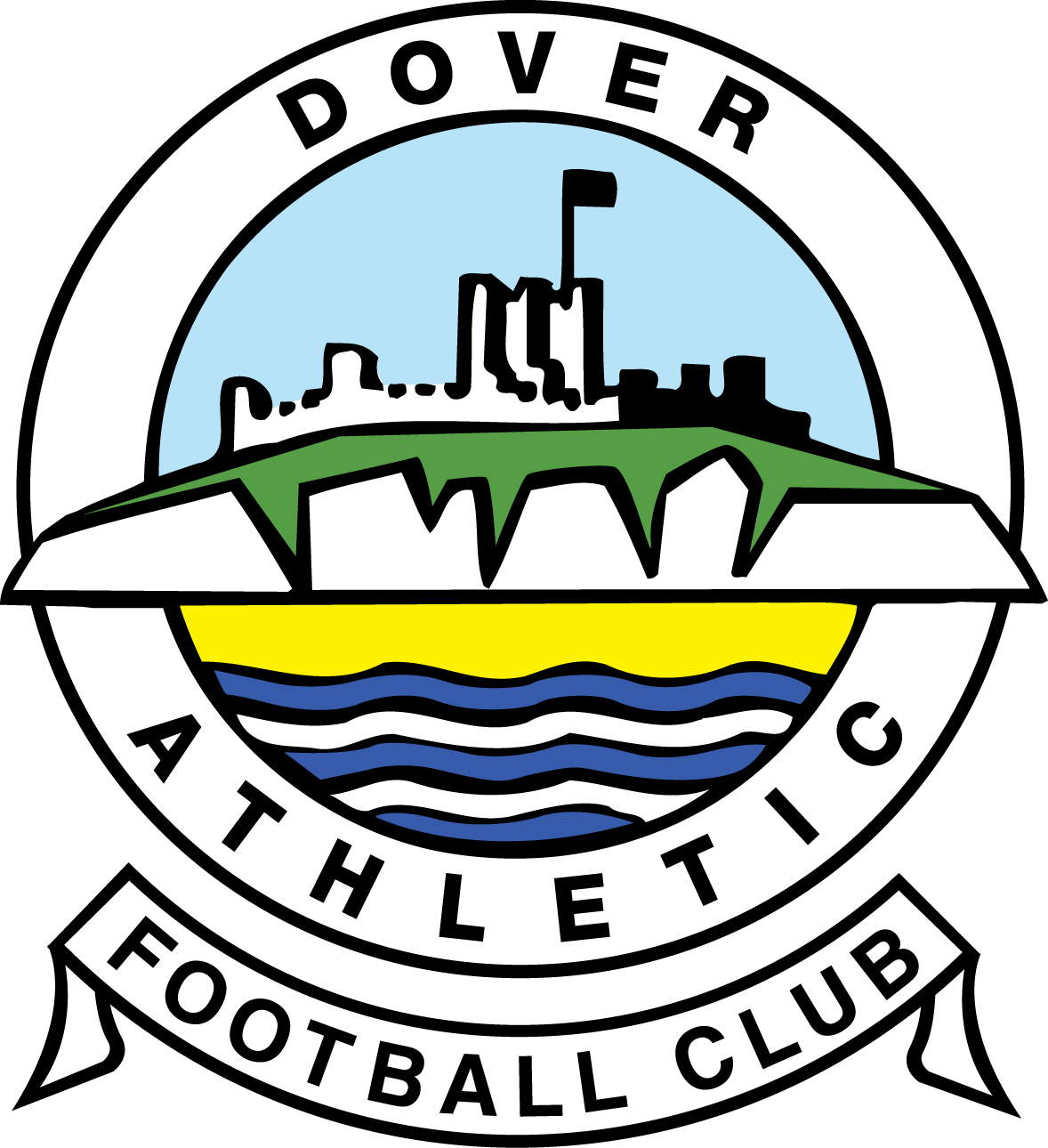 National League
2017-2018
Dover Star Player:
Kevin Lokko
Away Scorers:
Lokko (64), Astles OG (71)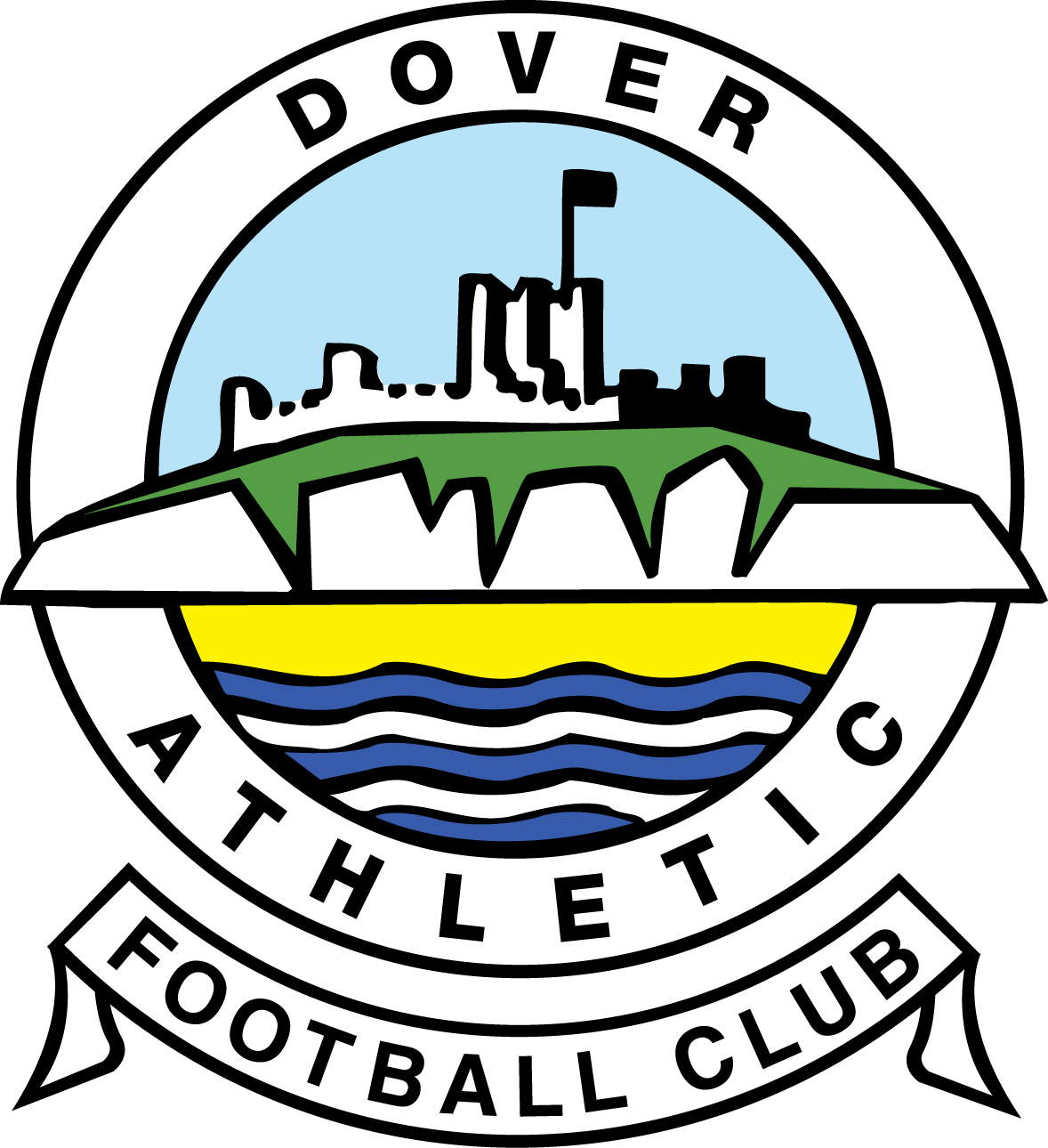 National League
2017-2018
Dover Star Player:
Mitch Pinnock
Home Scorers:
Pinnock (82)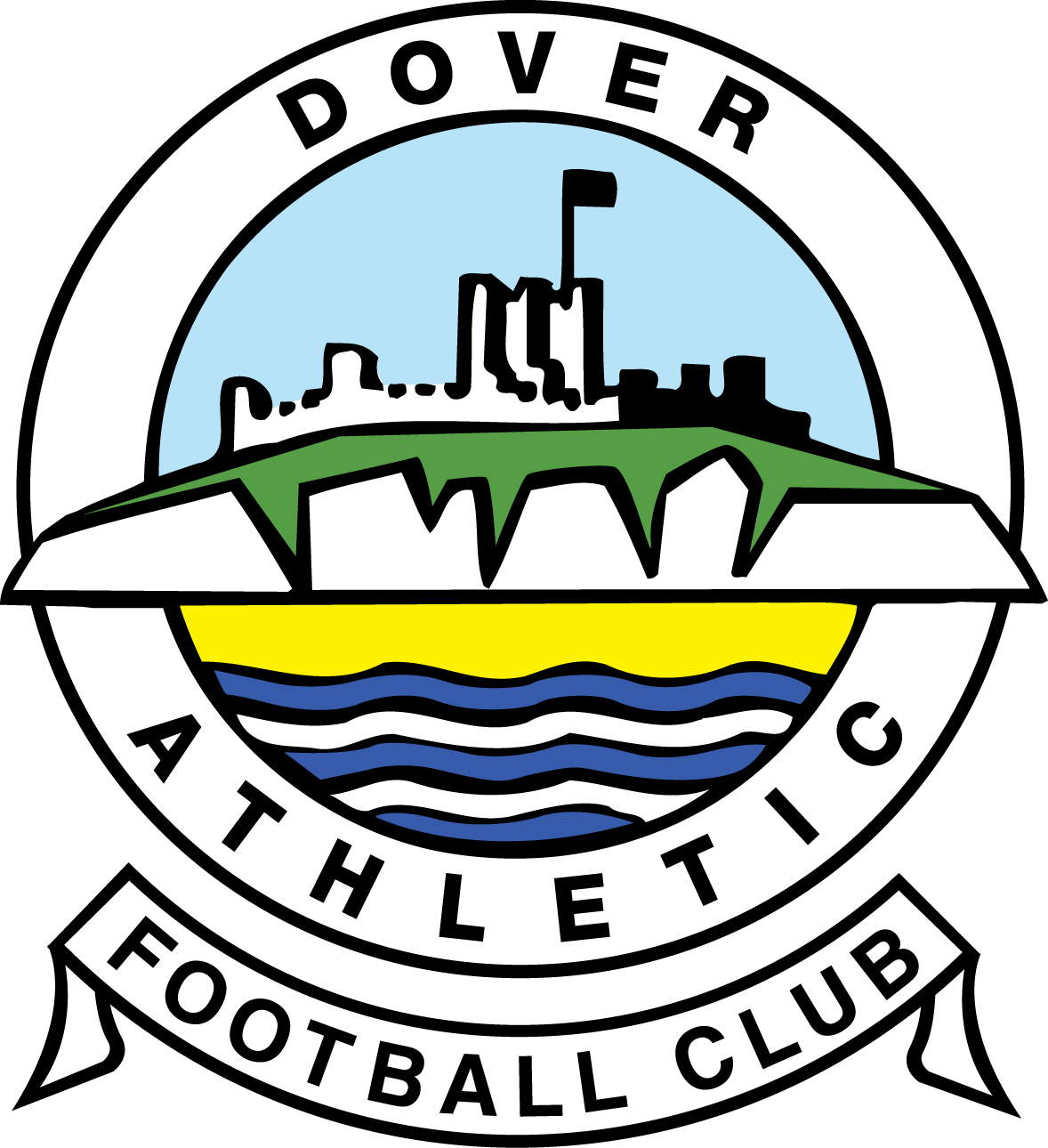 National League
2017-2018
Dover Star Player:
Giancarlo Gallifuoco
Home Scorers:
Rowe (69), Tasdemir (77), Hardy (90)
Away Scorers:
Pinnock (57)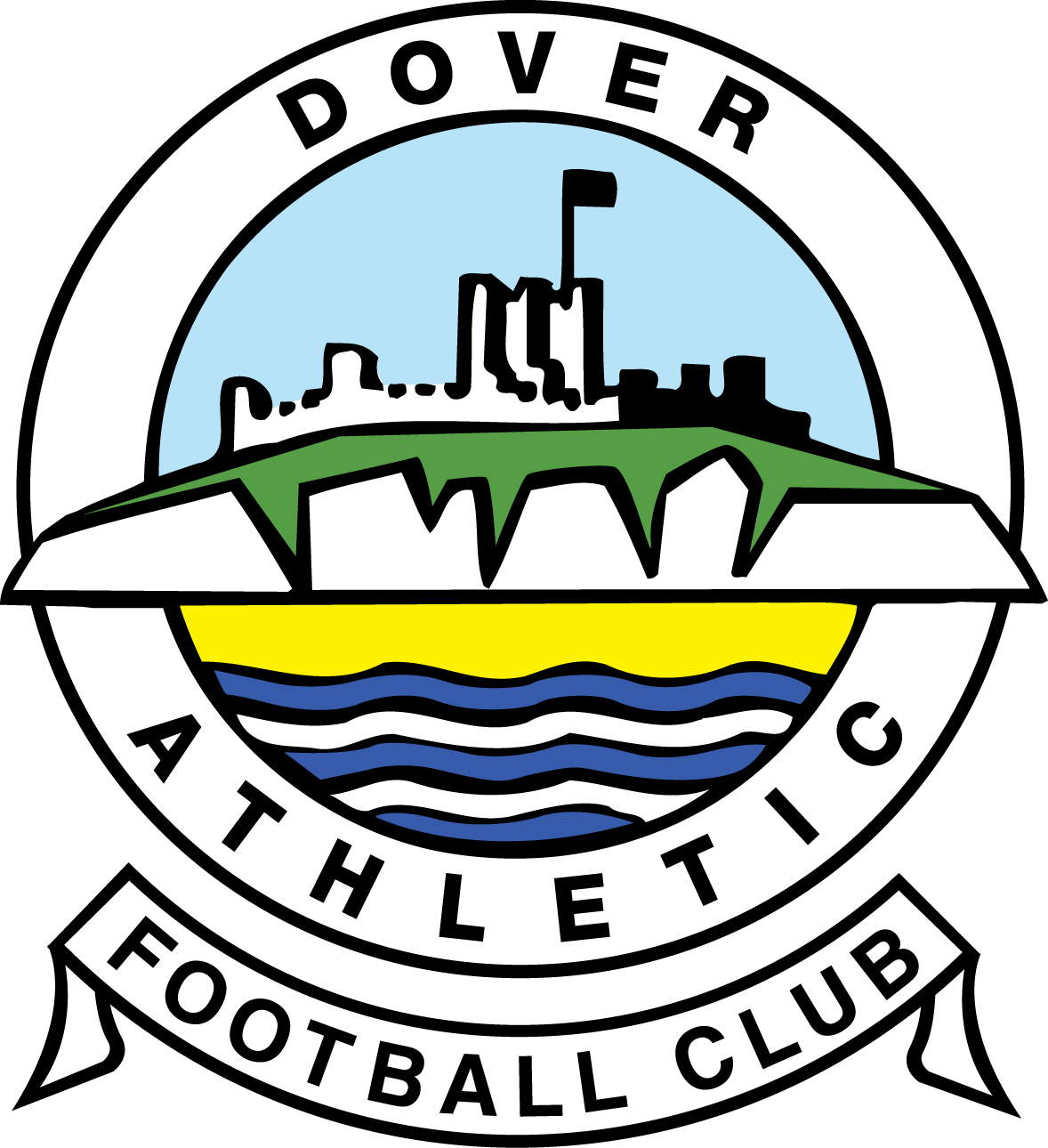 National League
2017-2018
Dover Star Player:
Mitch Pinnock
Home Scorers:
Pinnock (29)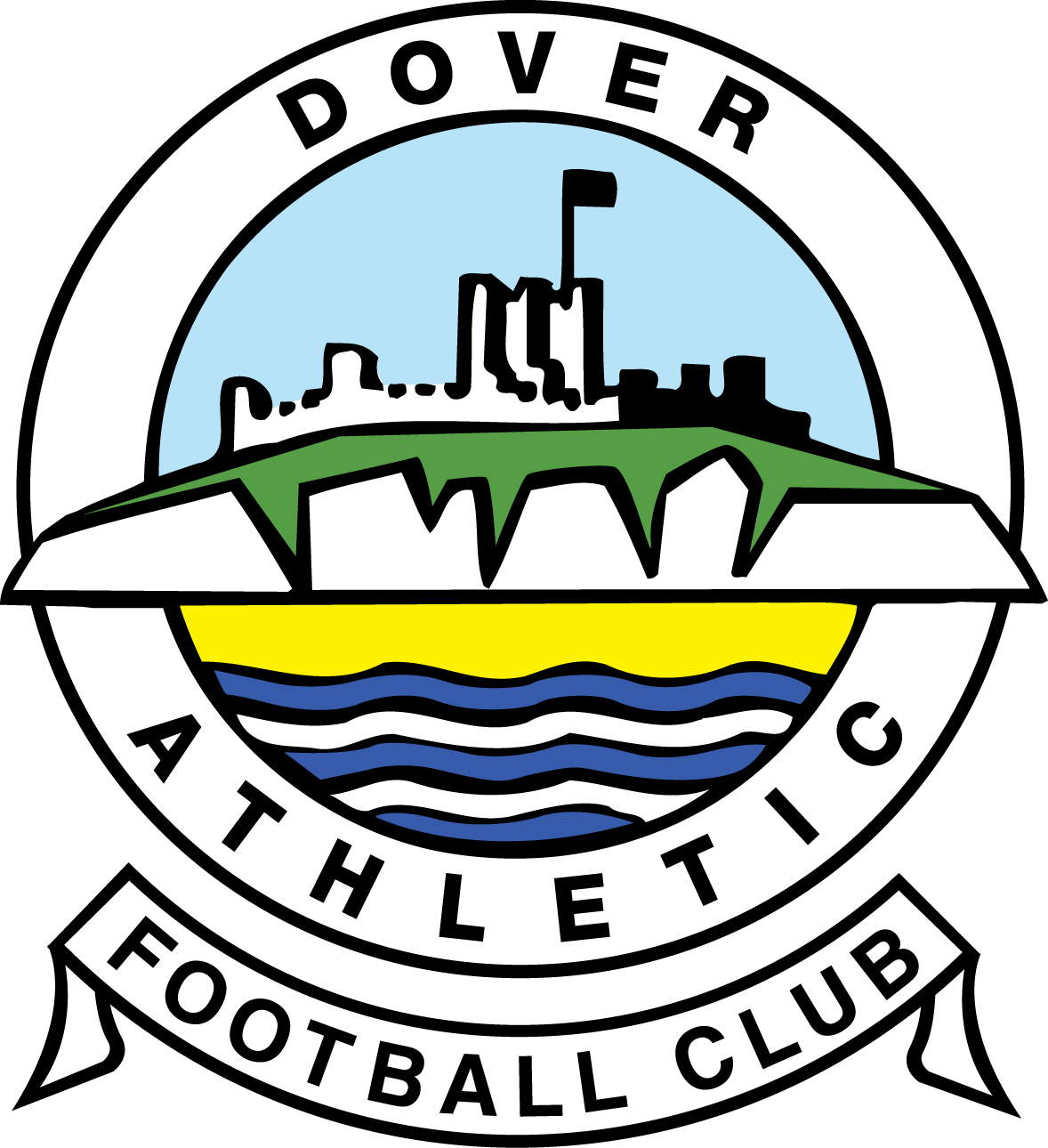 National League
2017-2018
Dover Star Player:
Ejiro Okosieme
Home Scorers:
Storer (29), Thomas (75), Reid (84)
Away Scorers:
Bird (22 pen), Pinnock (60)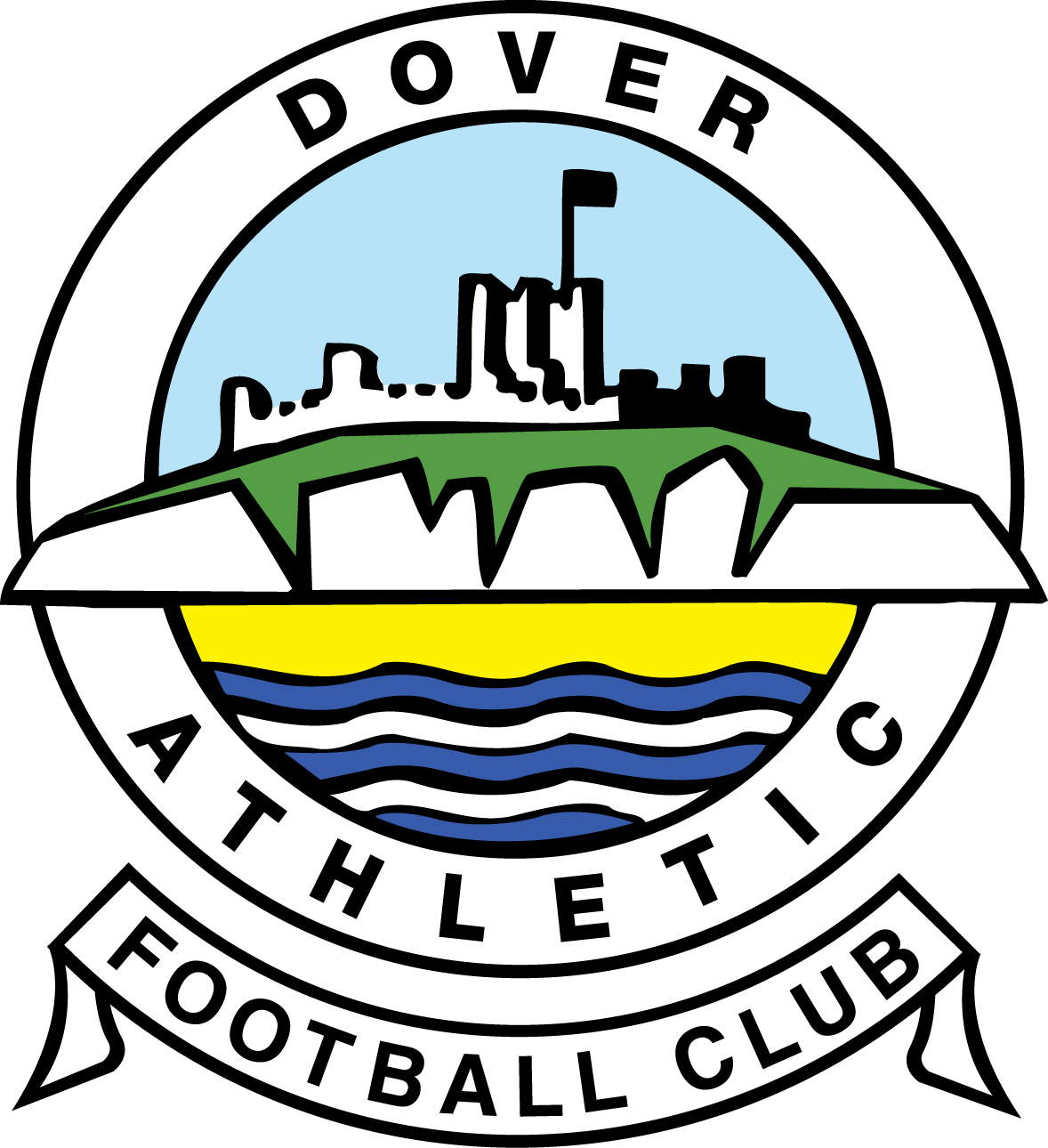 National League
2017-2018
Dover Star Player:
Josh Passley
Away Scorers:
Cadogan (26)
Red Cards:
Beautyman (60) (Sutton)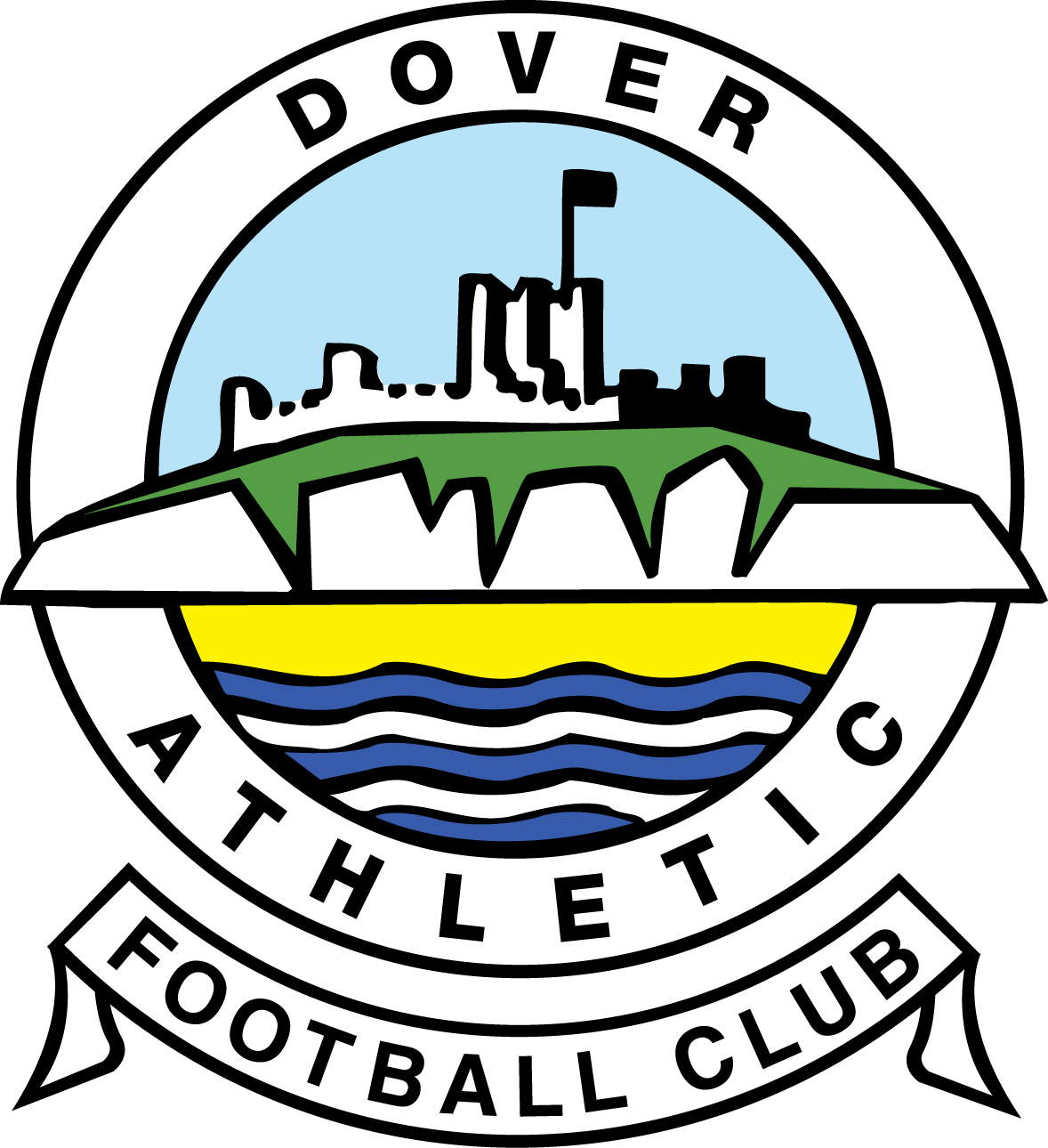 The FA Trophy
2017-2018
Dover Star Player:
Mitch Pinnock
Home Scorers:
Bird (57, 83), Pinnock (81)
Away Scorers:
Elokobi (35), Bonne (48), Harrold (53), Mooney (90+2)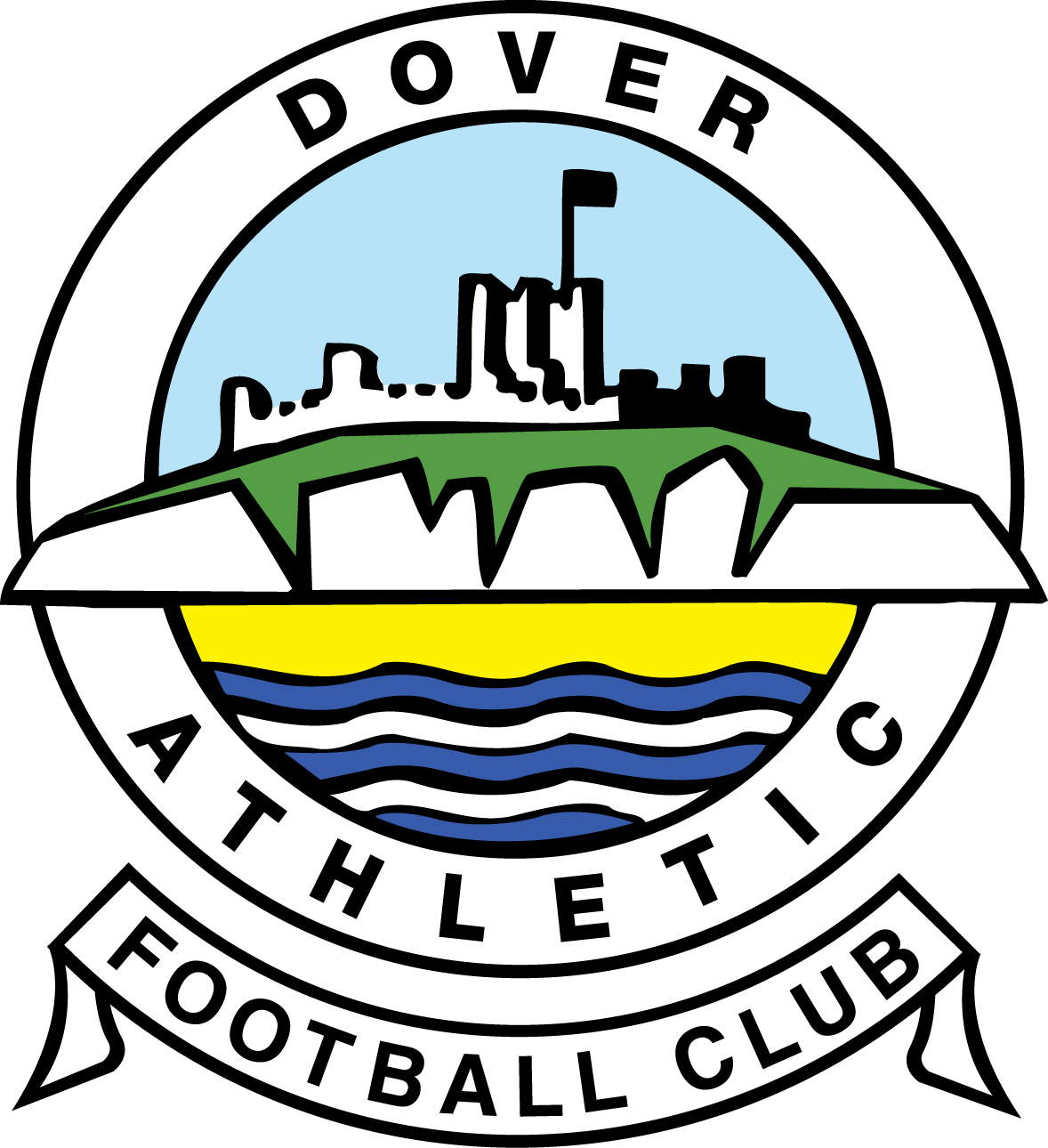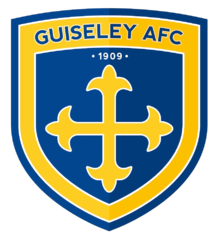 National League
2017-2018
Dover Star Player:
Mitch Pinnock
Home Scorers:
Brundle (5), Pinnock (88)
Away Scorers:
Southwell (63)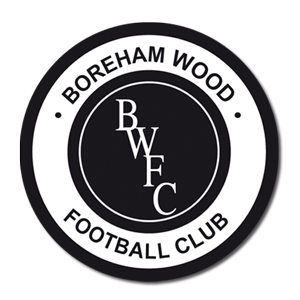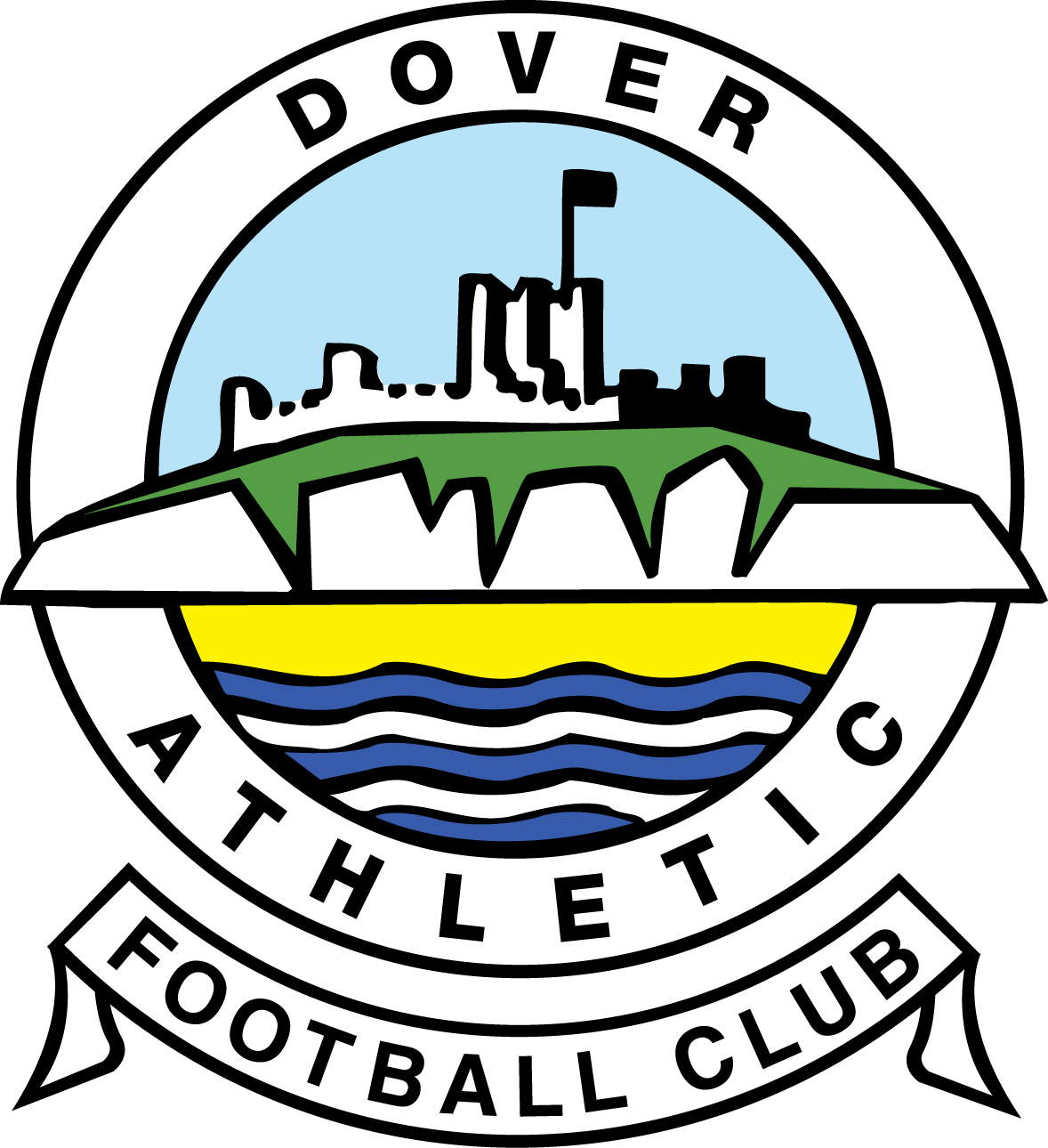 National League
2017-2018
Dover Star Player:
Anthony Jeffrey
Home Scorers:
Stephens (70), Davey (87)
Away Scorers:
Parry (52), Daniel (72), Ilesanmi (85)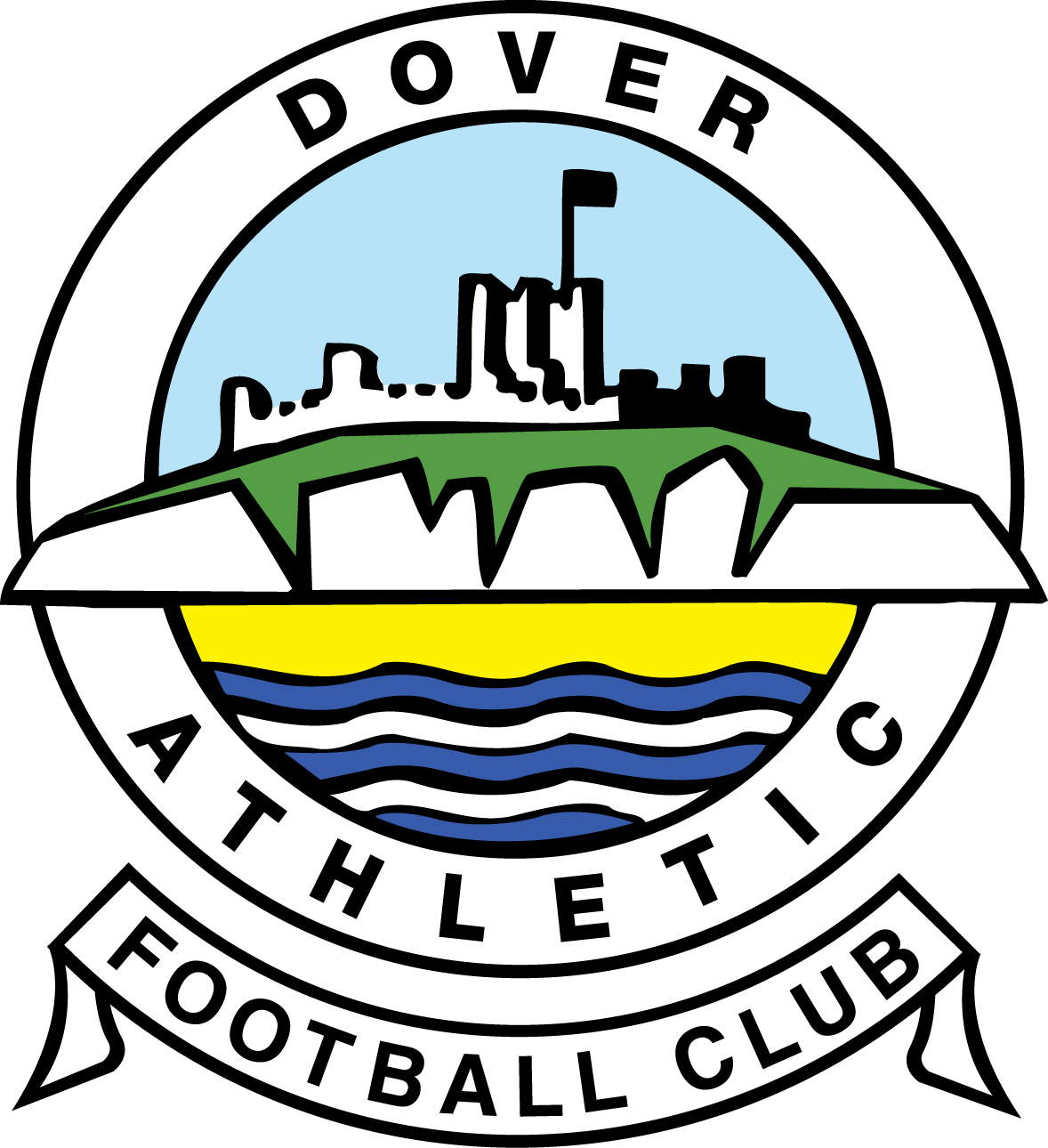 The FA Trophy
2017-2018
Dover Star Player:
Mitch Brundle
Home Scorers:
Parry (6), Bird (29), Pinnock (54), Brundle (80)
Away Scorers:
Mitchley (10, 75 pens), Brewster (74)
Red Cards:
Smart (43) (Marine)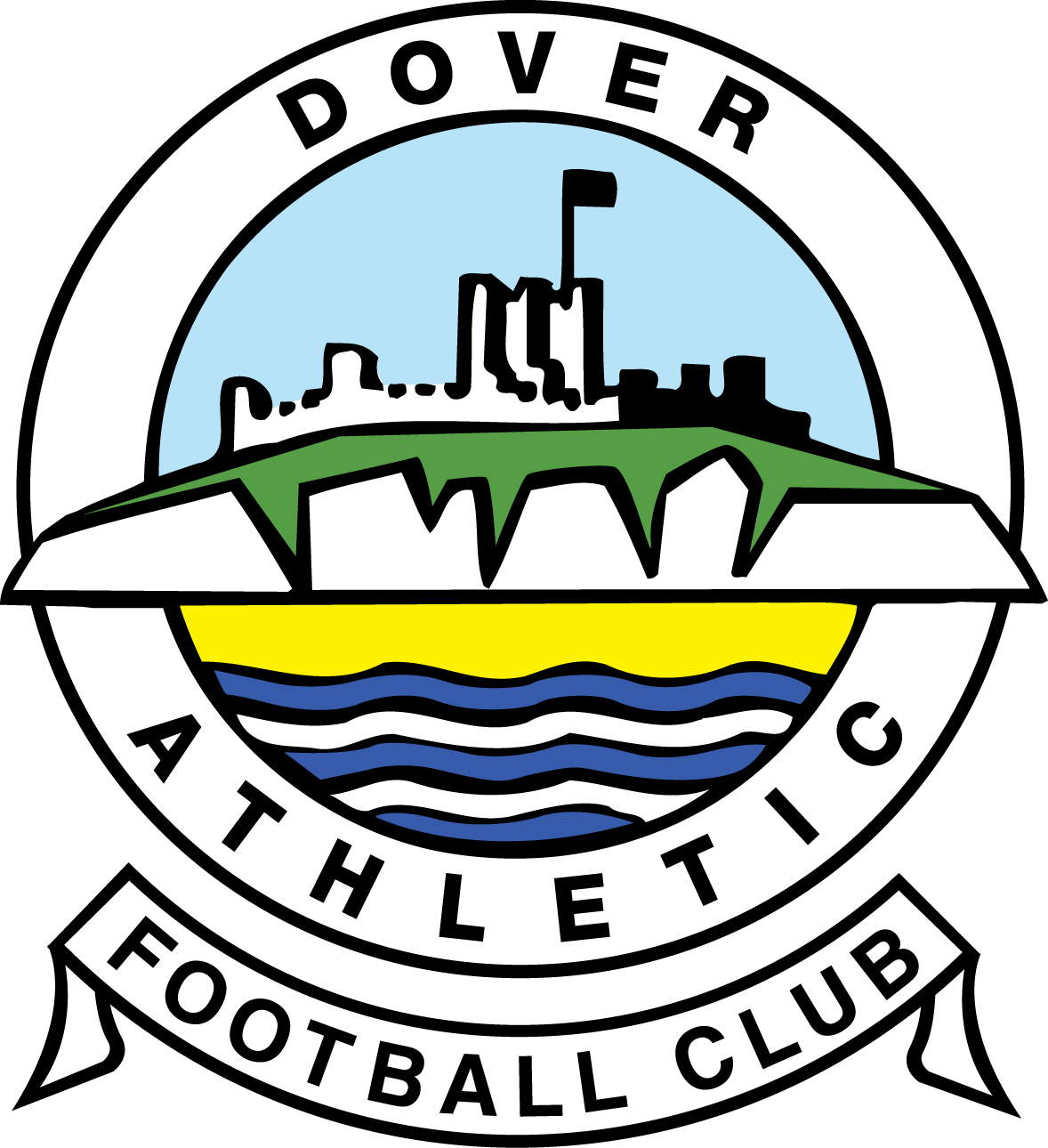 National League
2017-2018
Dover Star Player:
Mitch Brundle
Away Scorers:
Kellerman (45), Kabamba (67)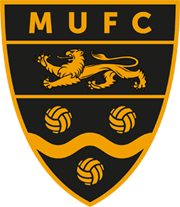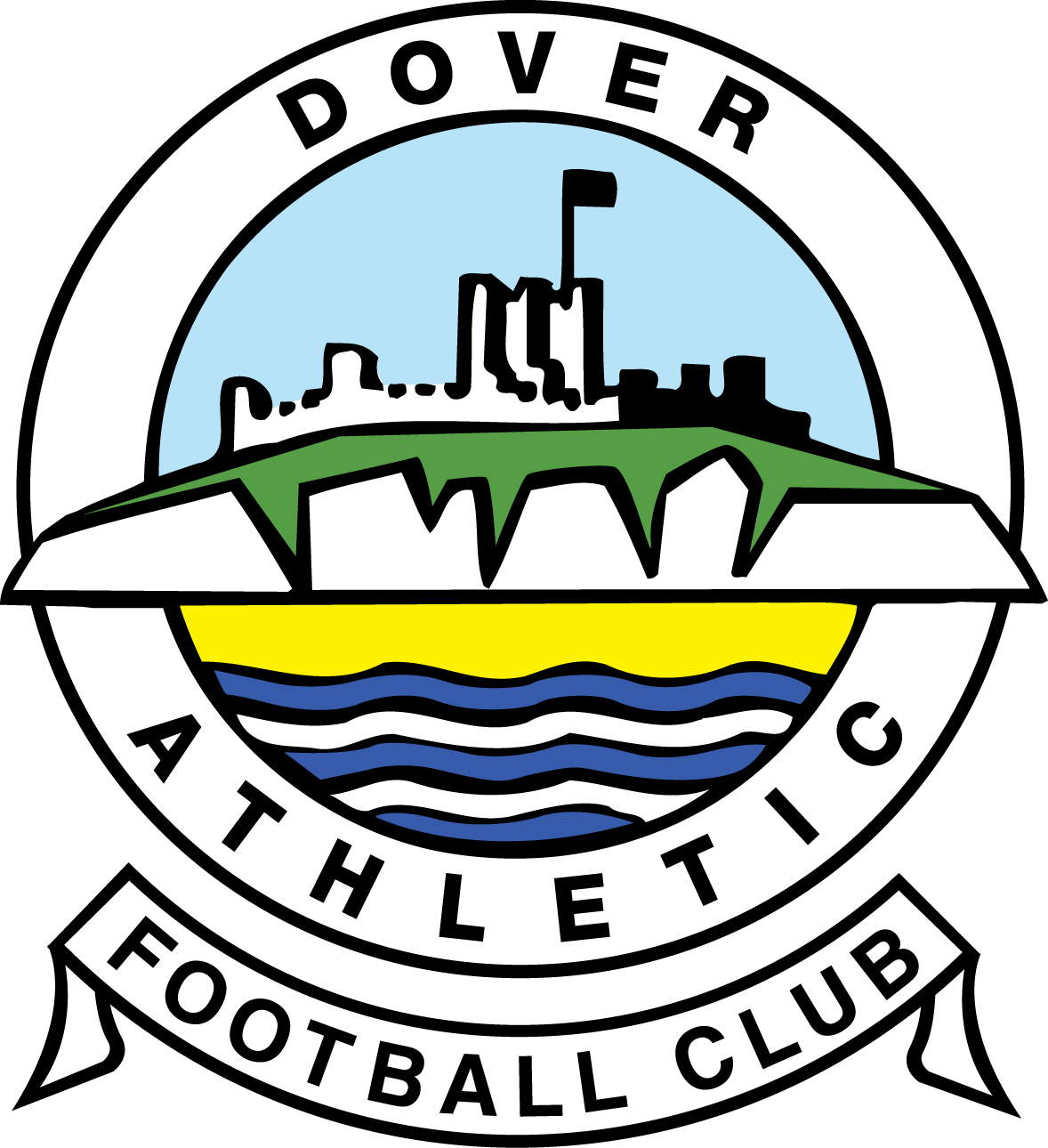 National League
2017-2018
Dover Star Player:
Femi Ilesanmi
Home Scorers:
Wraight (69), Anderson (90)
Away Scorers:
Ilesanmi (27), Nortey (76)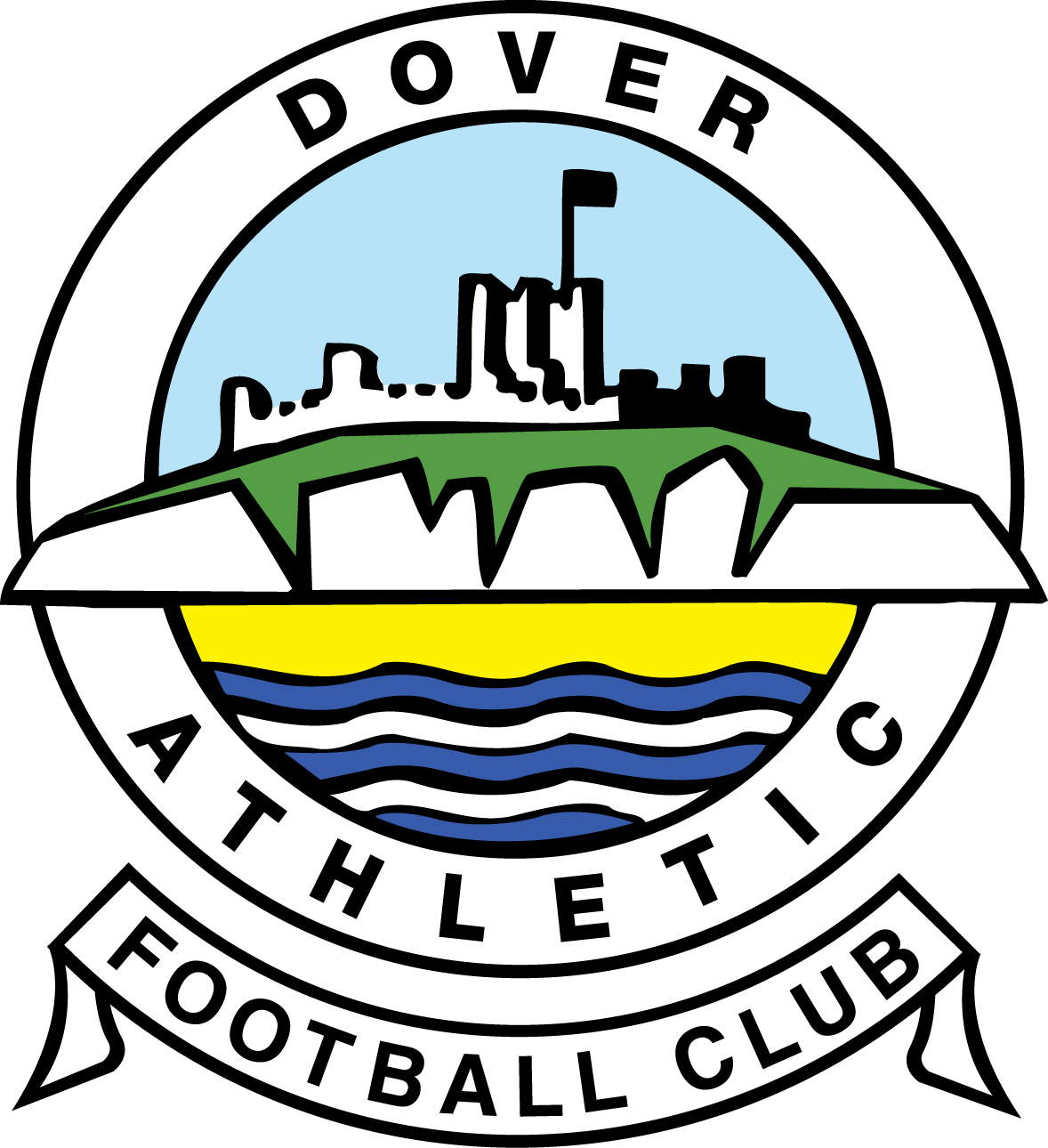 National League
2017-2018
Dover Star Player:
Connor Essam
Red Cards:
Clarke (90) (Halifax)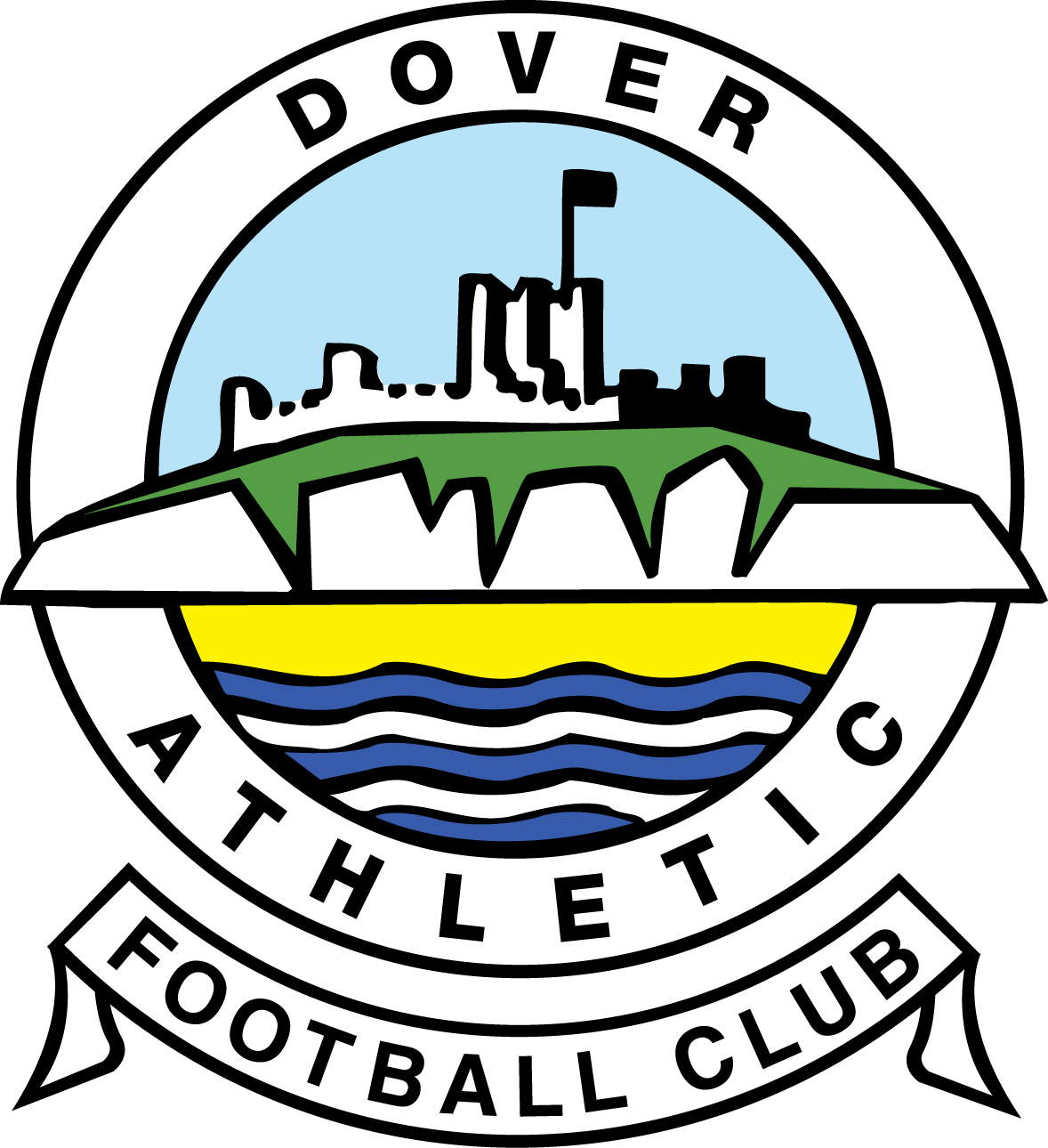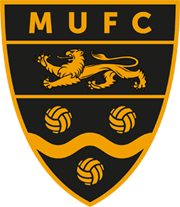 National League
2017-2018
Dover Star Player:
Kadell Daniel
Home Scorers:
Nortey (58), Bird (80)
Away Scorers:
Pigott (36, 41)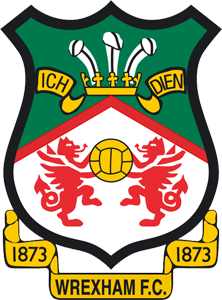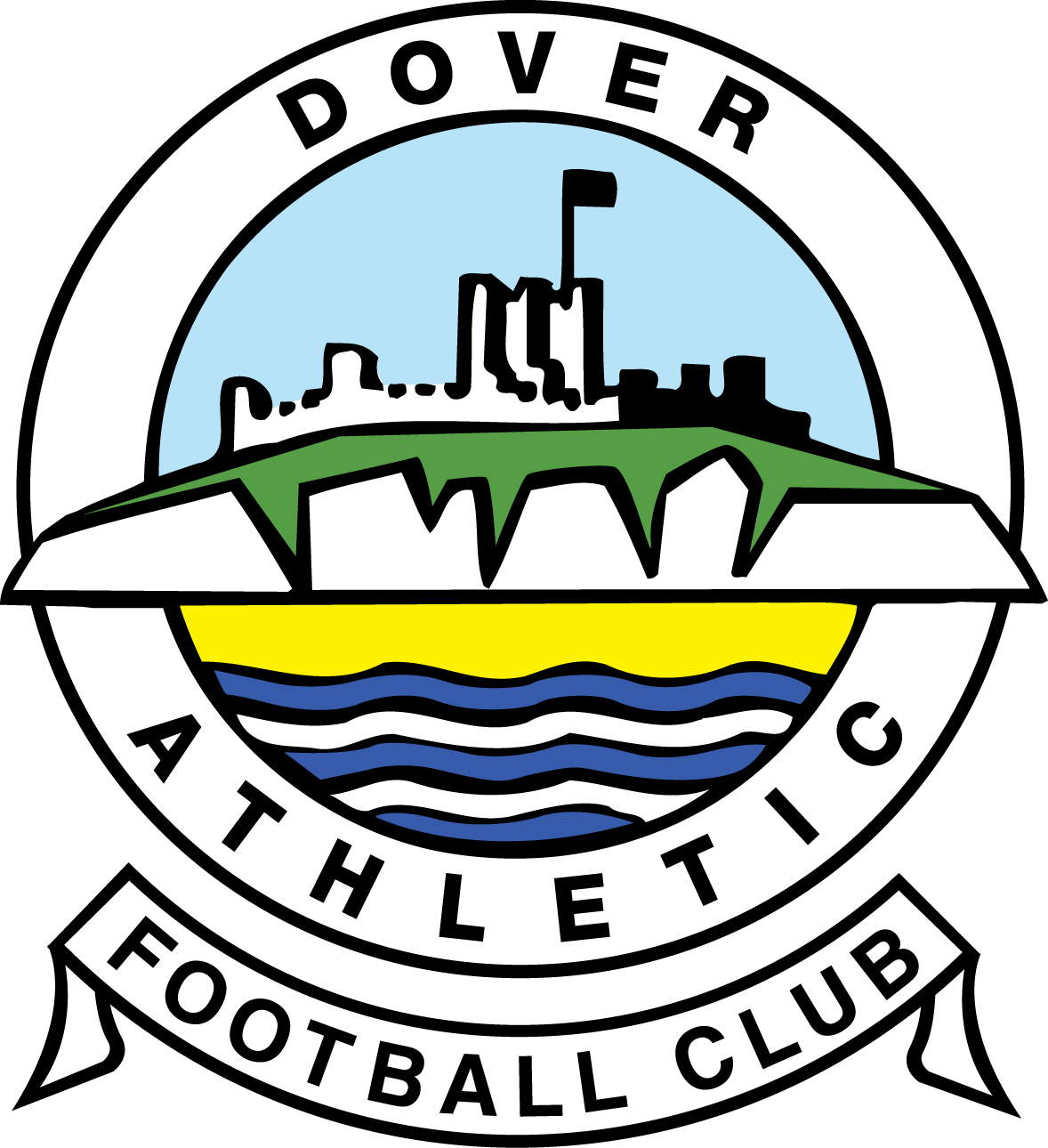 National League
2017-2018
Dover Star Player:
Femi Ilesanmi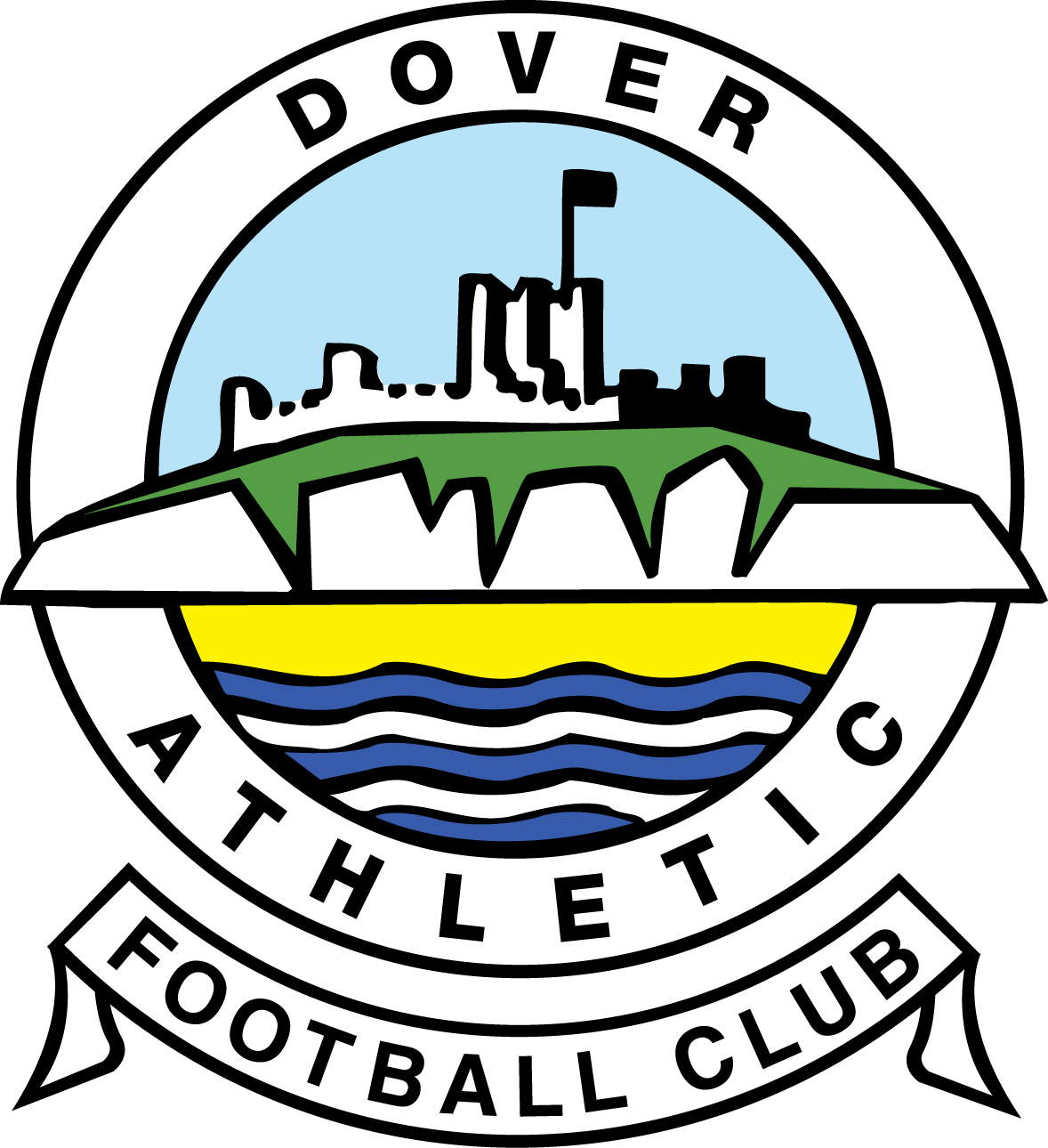 The FA Trophy
2017-2018
Dover Star Player:
Ryan Bird
Home Scorers:
Pinnock (47), Bird (58), Alabi (88)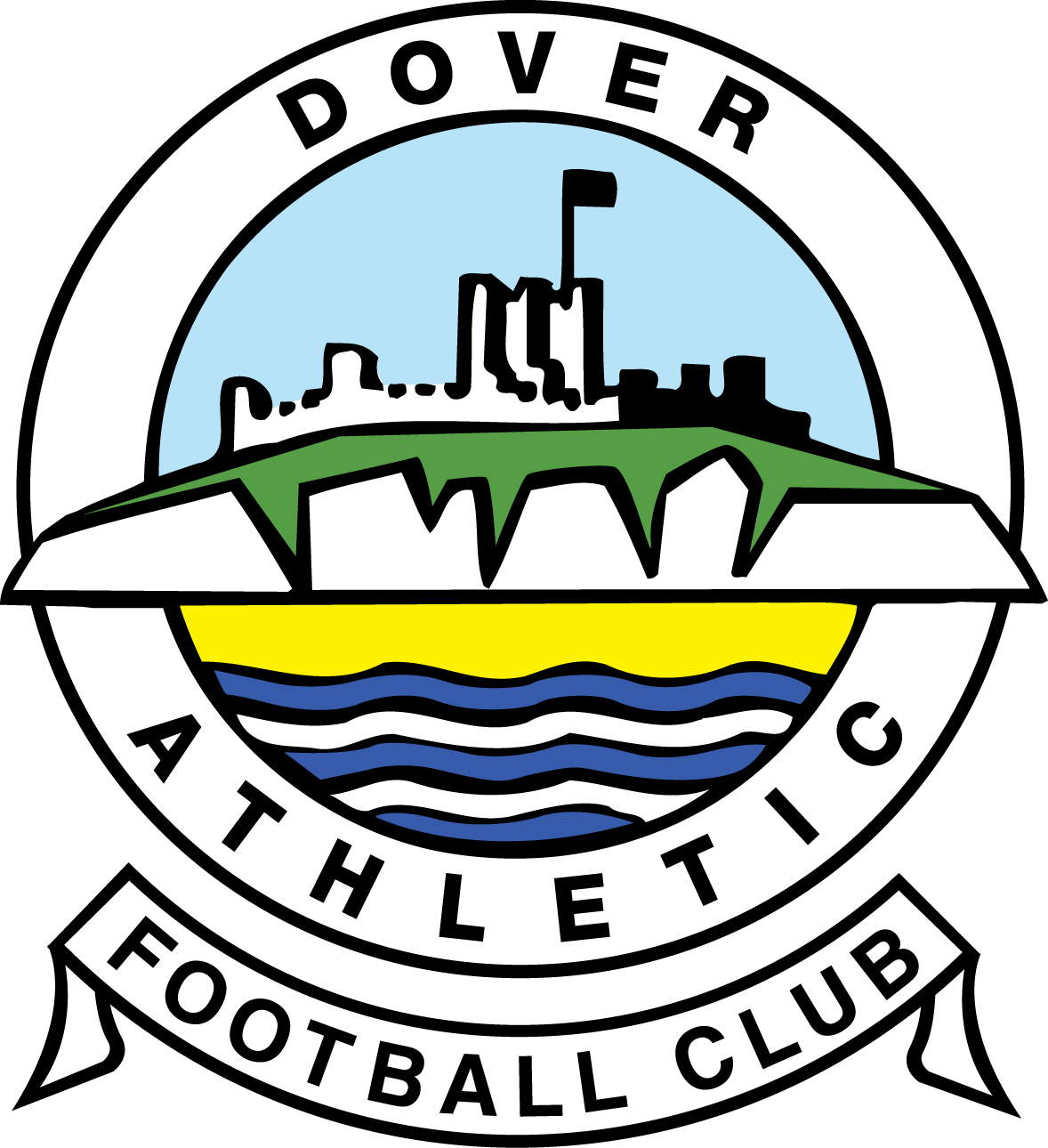 National League
2017-2018
Dover Star Player:
Mitch Pinnock
Home Scorers:
Pinnock (2, 25), Bird (79, 90+3)
Red Cards:
Deverdics (90) (Hartlepool)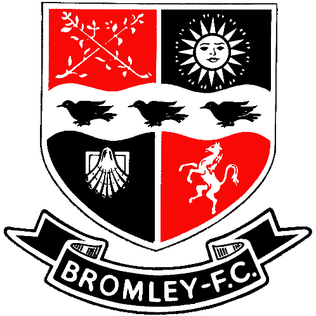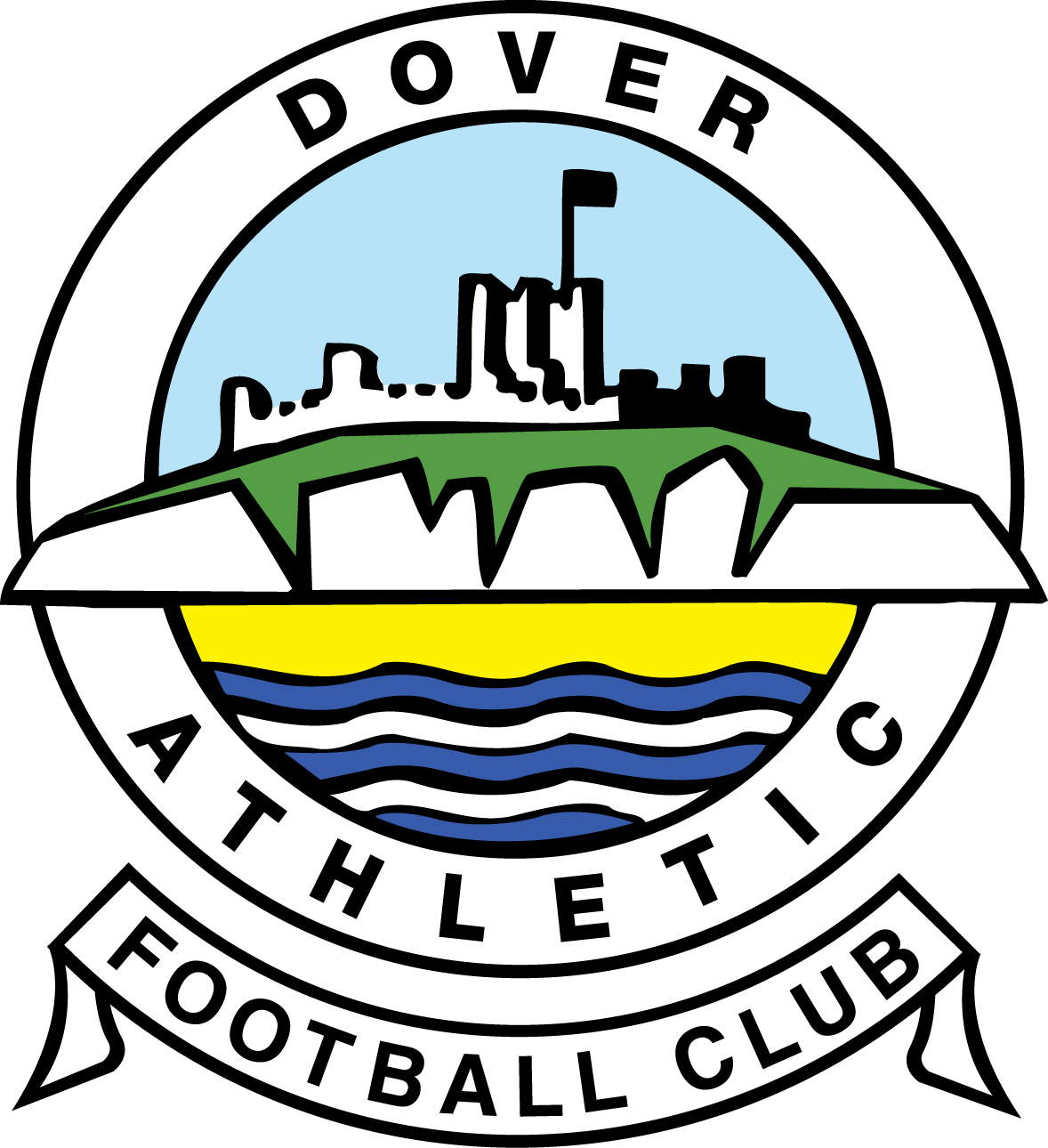 National League
2017-2018
Dover Star Player:
Mitch Brundle
Home Scorers:
Dennis (33), Holland (42)
Away Scorers:
Brundle (55), Richards (90)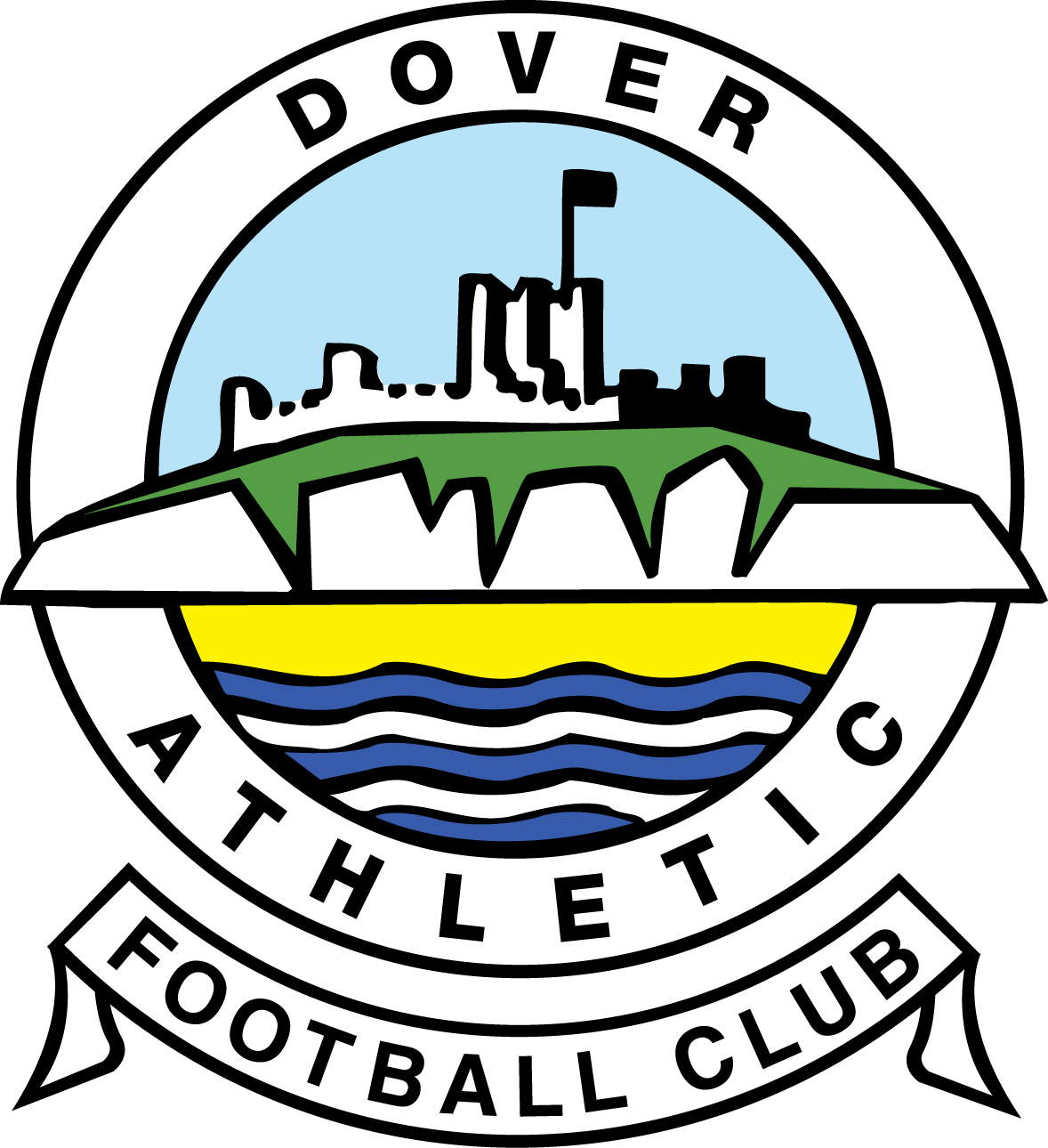 National League
2017-2018
Dover Star Player:
Femi Ilesanmi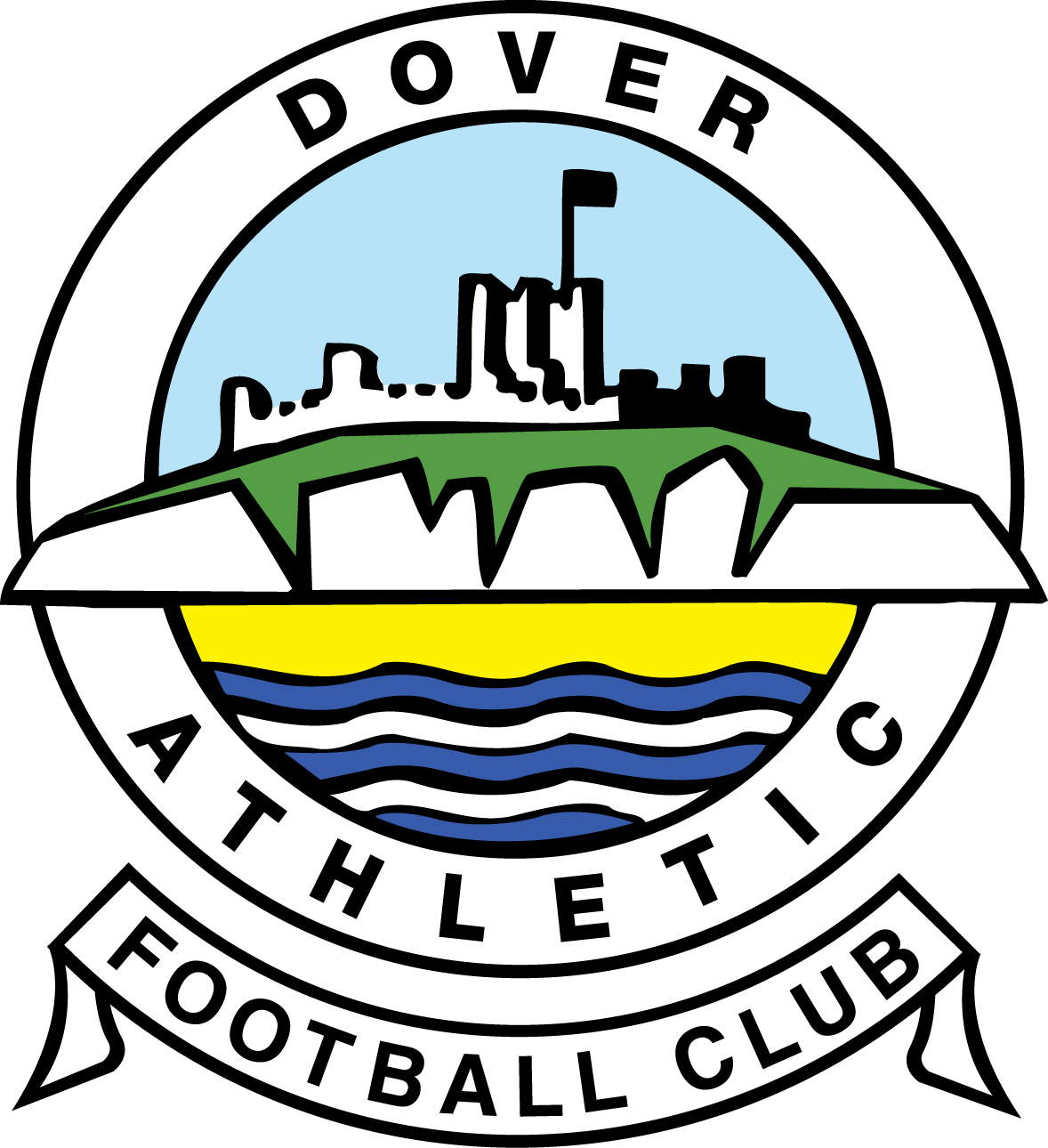 National League
2017-2018
The Chigwell Construction Stadium
Dover Star Player:
Giancarlo Gallifuoco
Home Scorers:
Ferrier (23)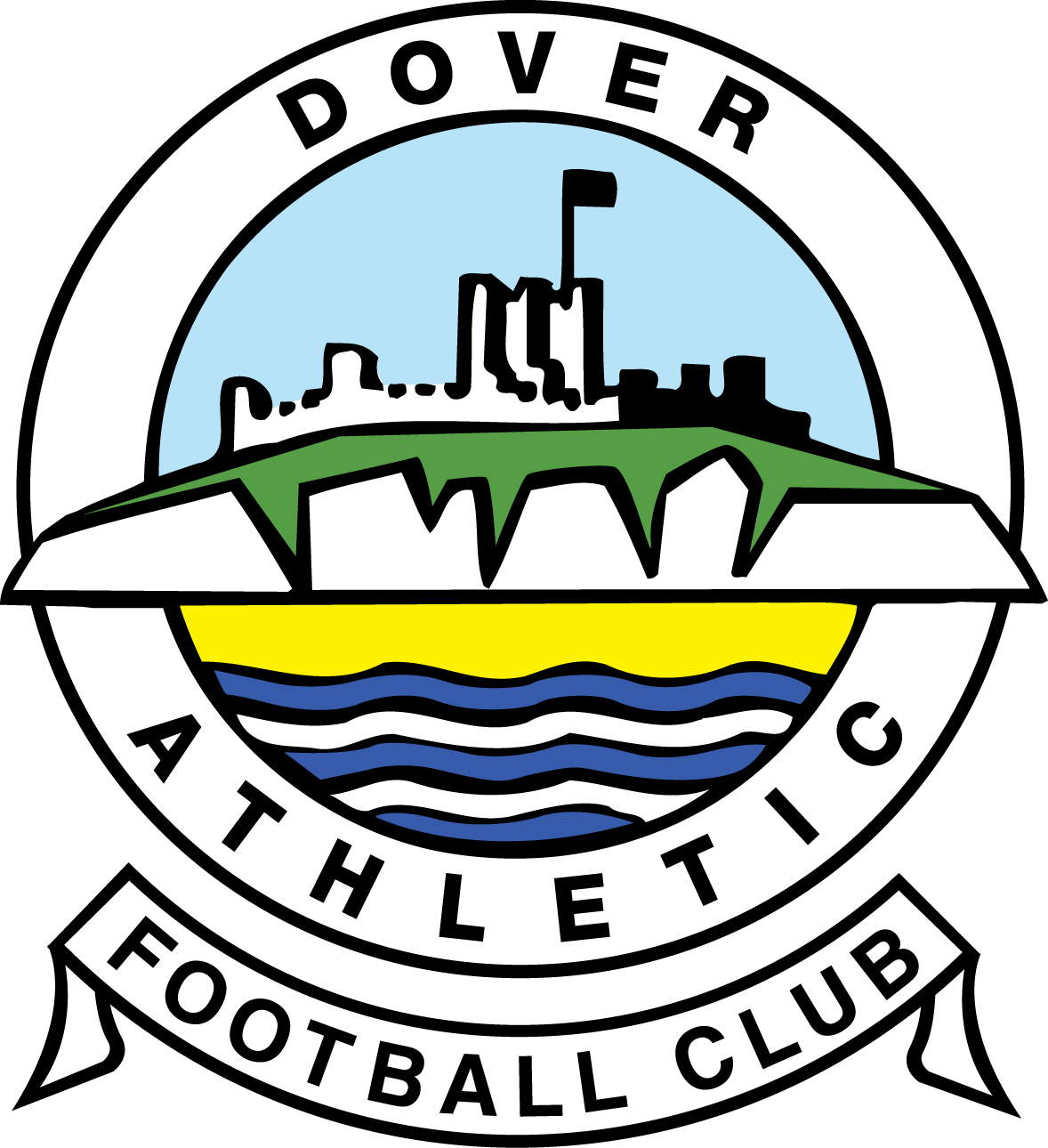 National League
2017-2018
Dover Star Player:
Nortei Nortey
Away Scorers:
Nortey (23)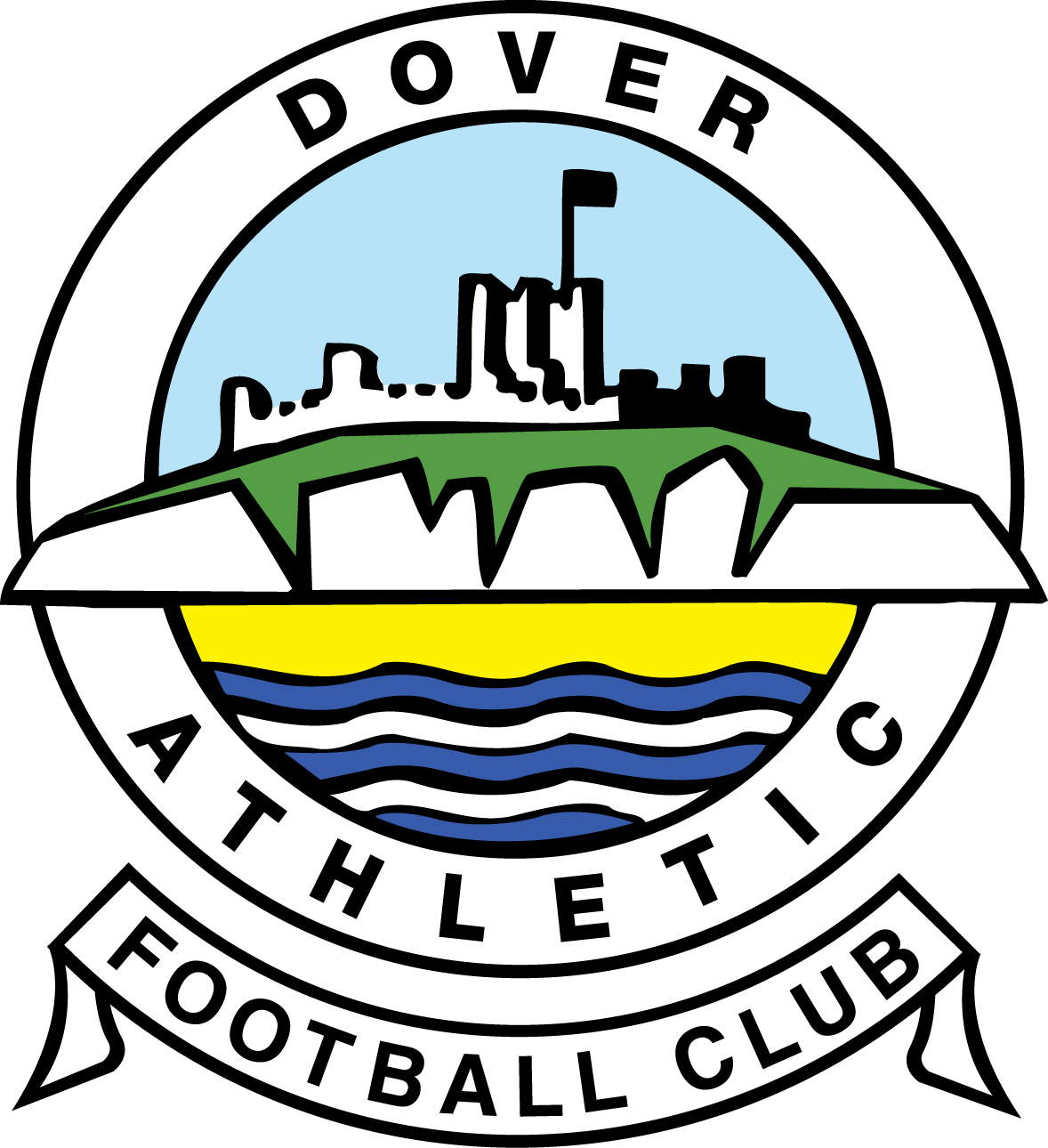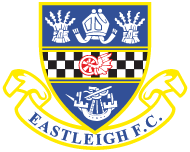 National League
2017-2018
Dover Star Player:
James Alabi
Home Scorers:
Alabi (32), Essam (57)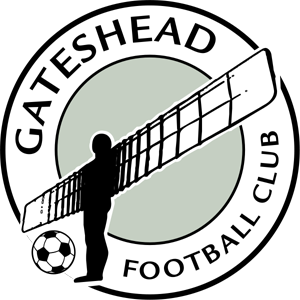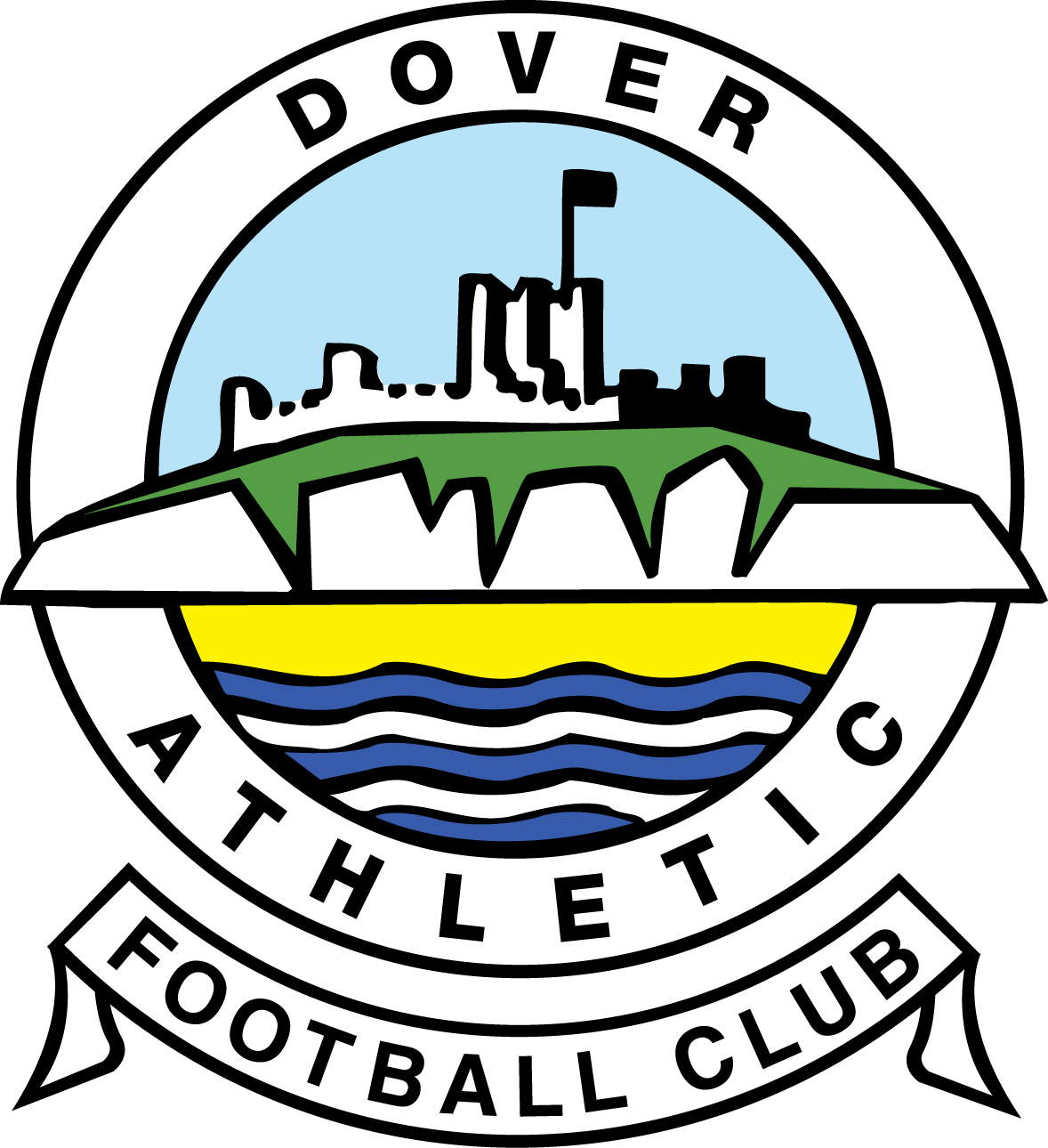 National League
2017-2018
The International Stadium
Dover Star Player:
Connor Essam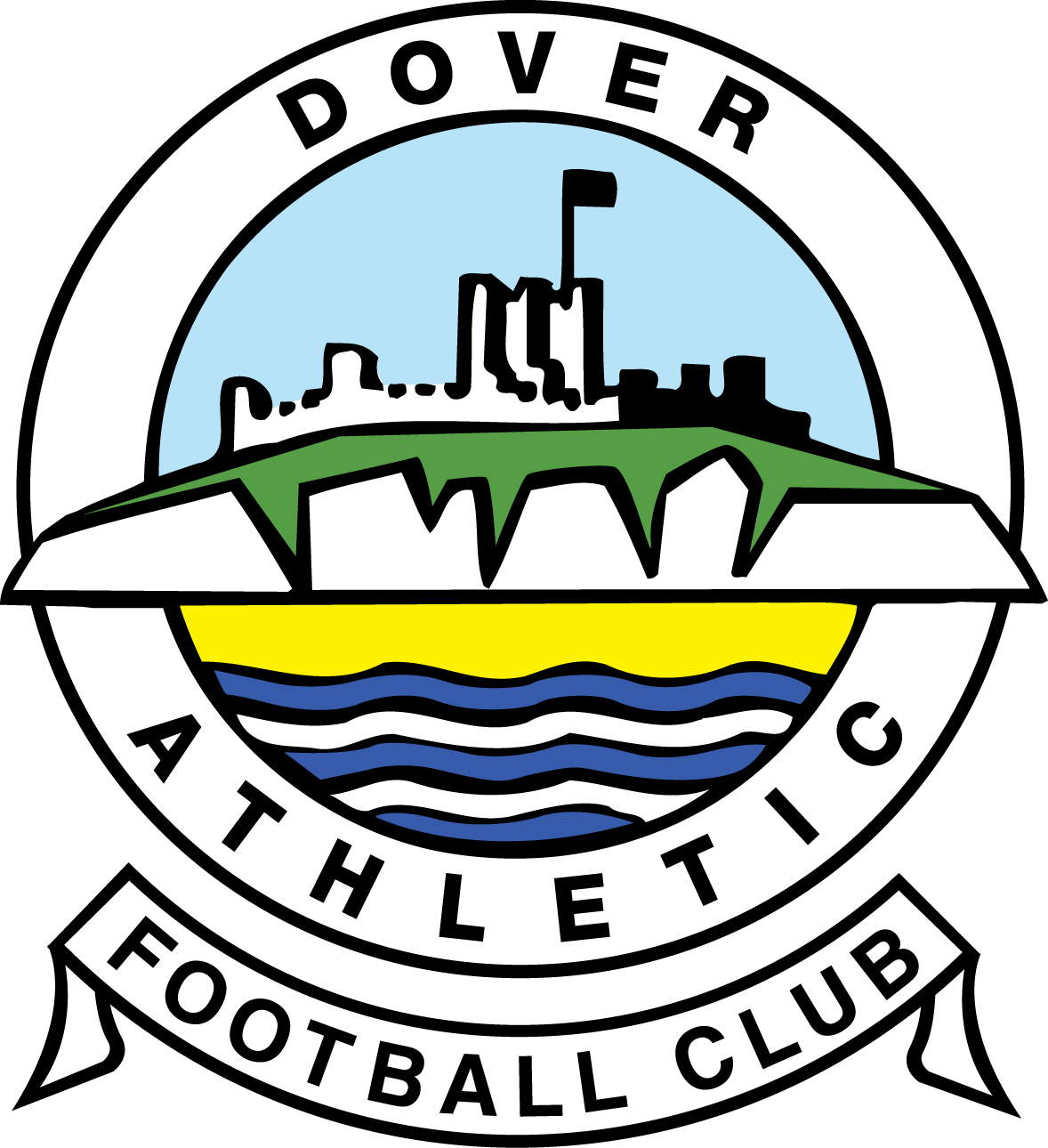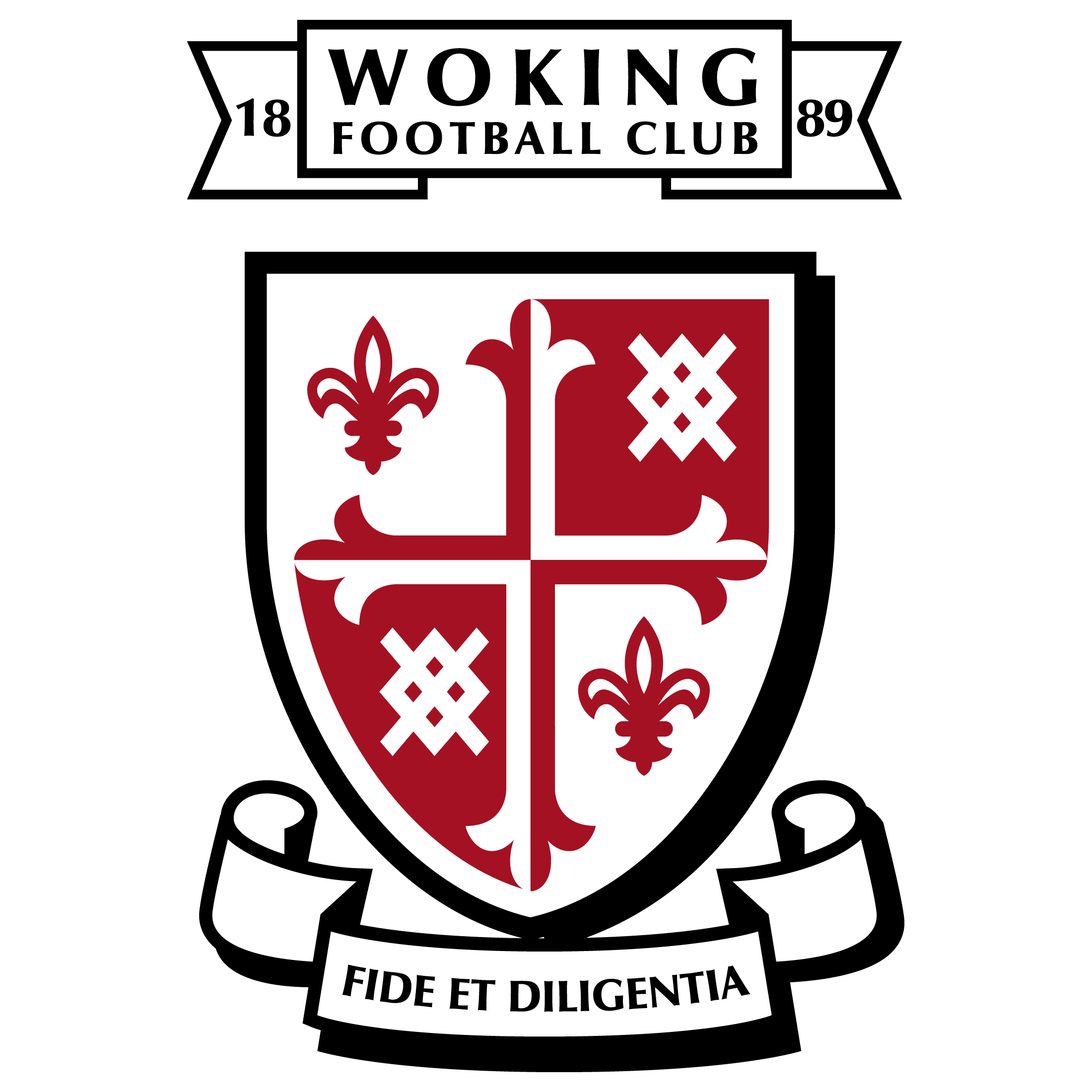 National League
2017-2018
Dover Star Player:
Ryan Bird
Home Scorers:
Bird (5, 21), Parry (54)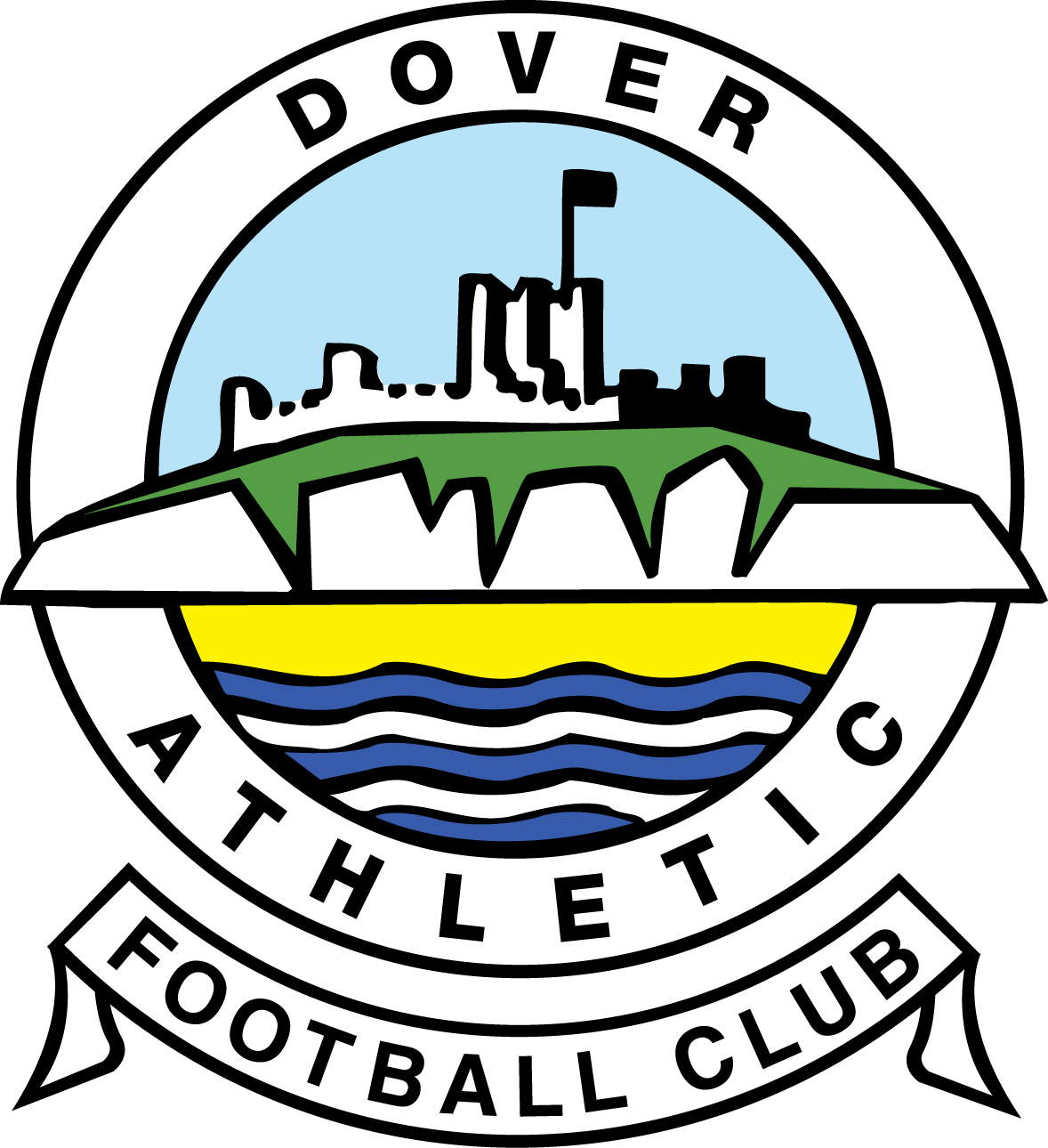 National League
2017-2018
Dover Star Player:
Loui Fazakerley
Away Scorers:
Hyde (90+3)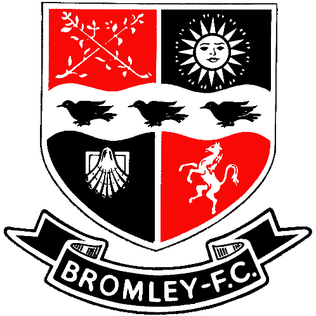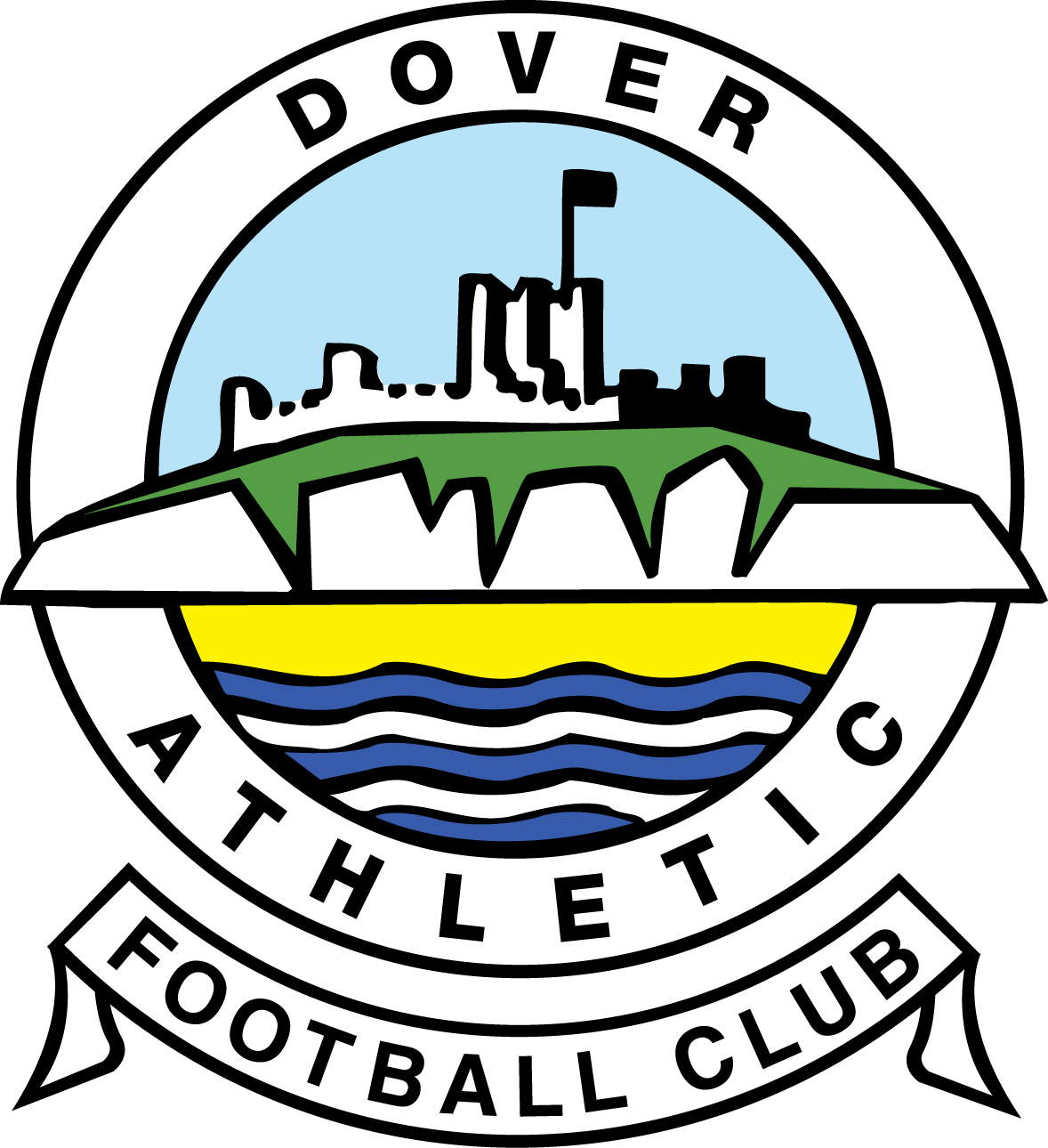 The FA Cup
2017-2018
Dover Star Player:
Kadell Daniel
Home Scorers:
Rees (70), Mekki (73), Dennis (90+2)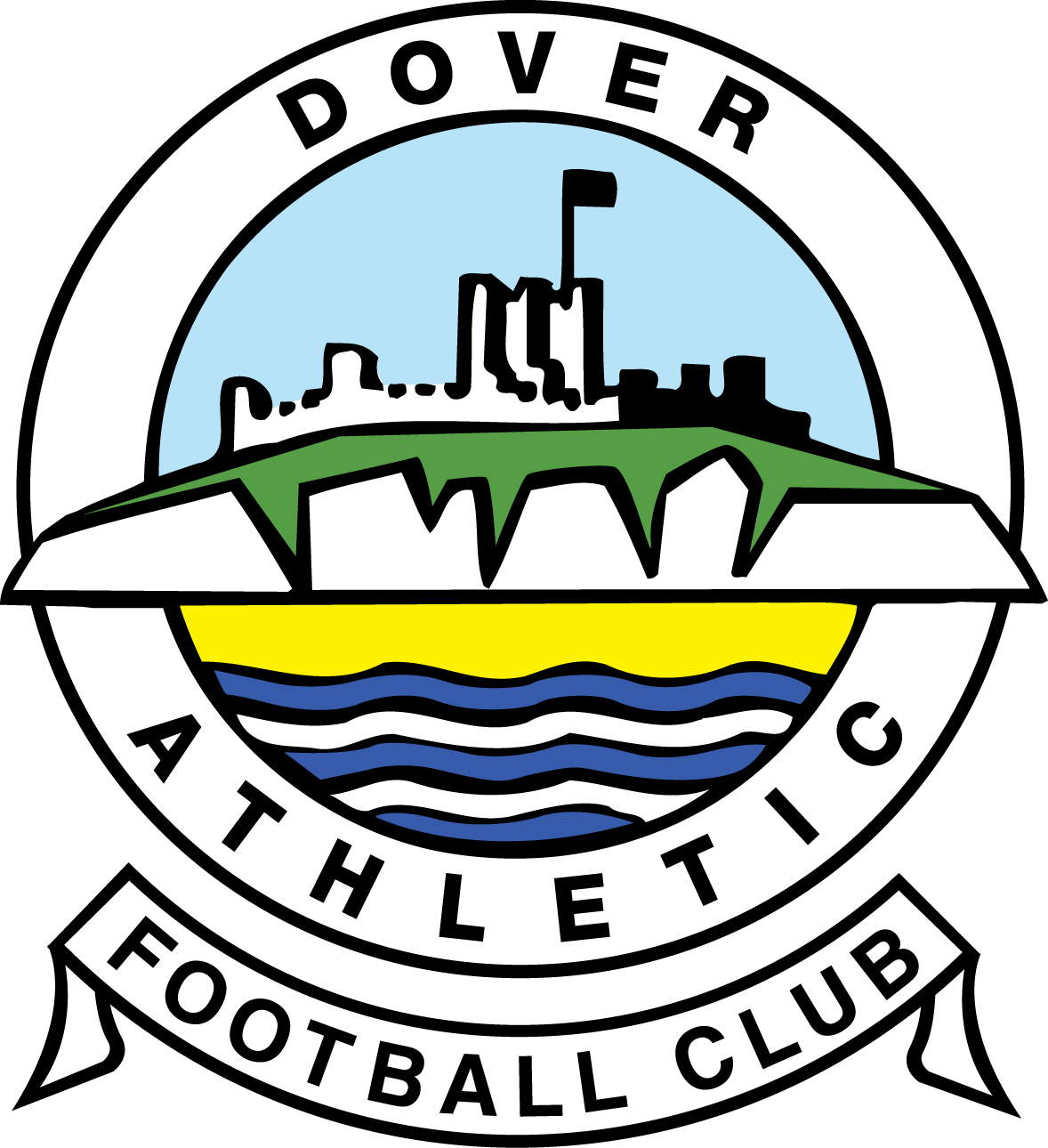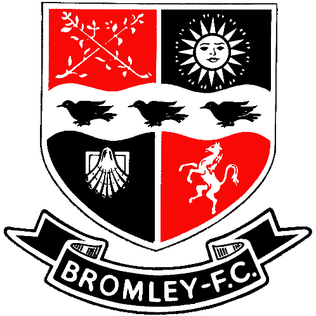 The FA Cup
2017-2018
Dover Star Player:
Mitch Pinnock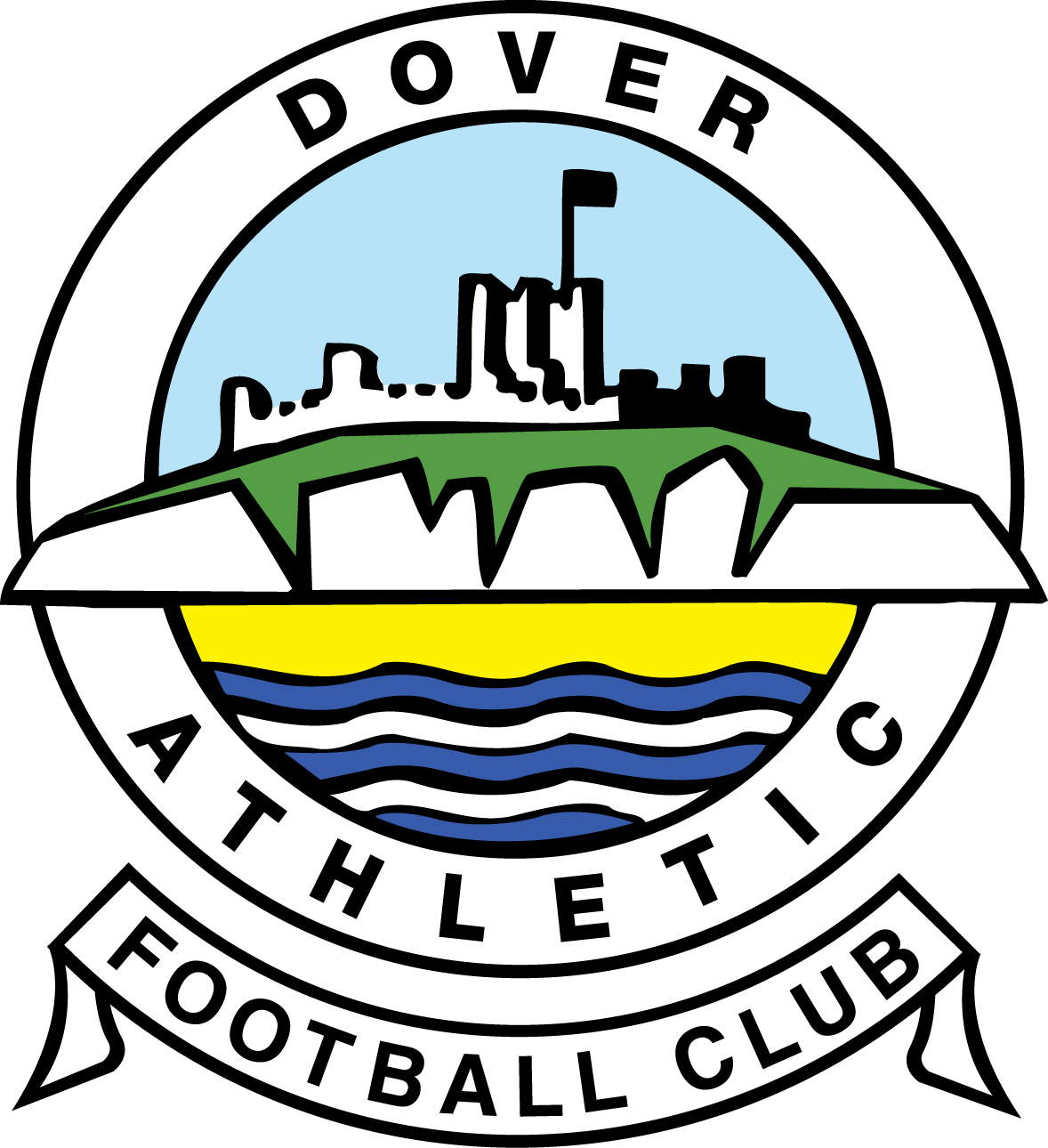 National League
2017-2018
Dover Star Player:
Paul Lewis
Away Scorers:
Lewis (5), Bird (63)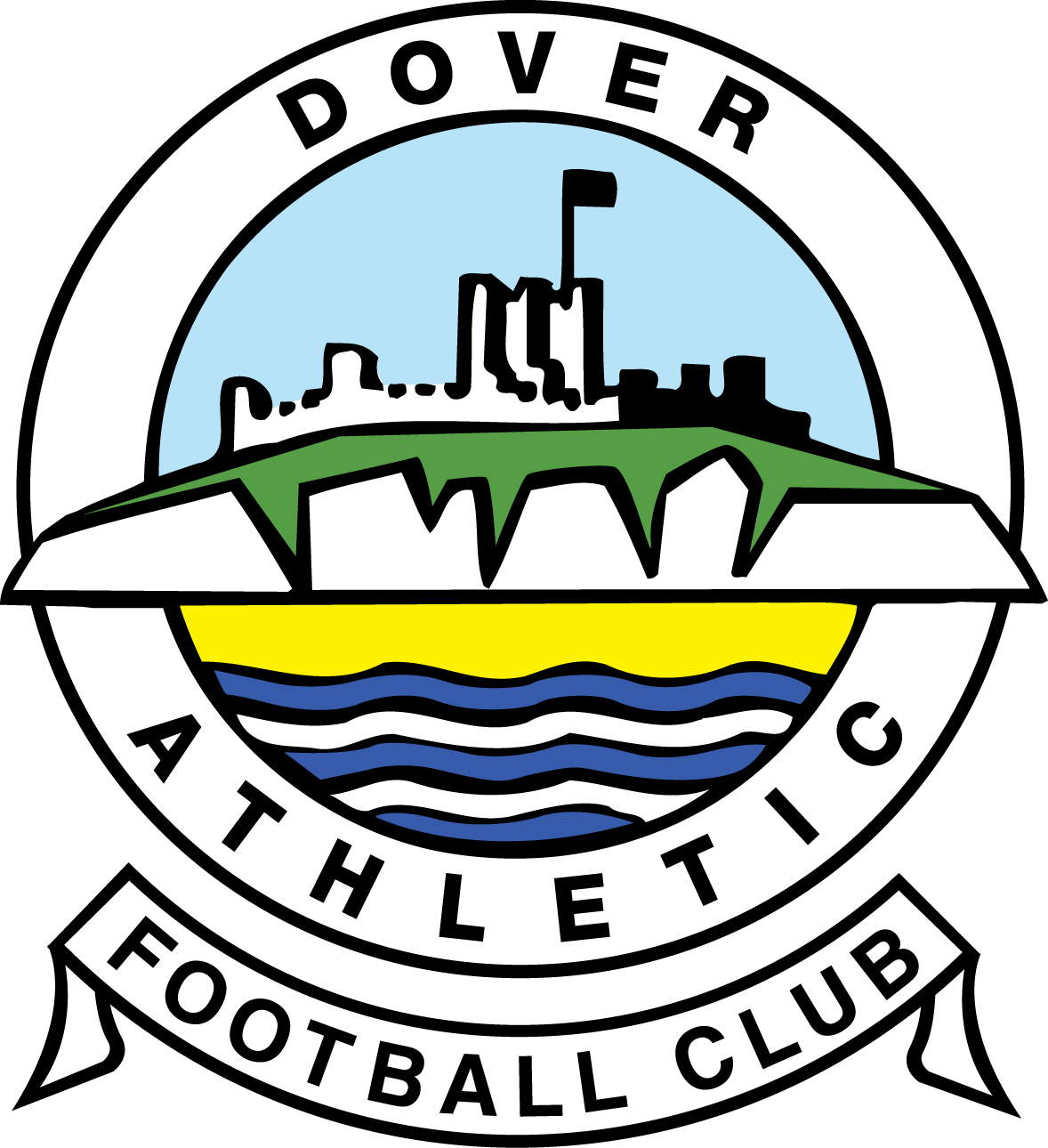 National League
2017-2018
Dover Star Player:
Manny Parry
Home Scorers:
Wright (70), Cadogan (80)
Away Scorers:
Gallifuoco (36), Parry (90+5)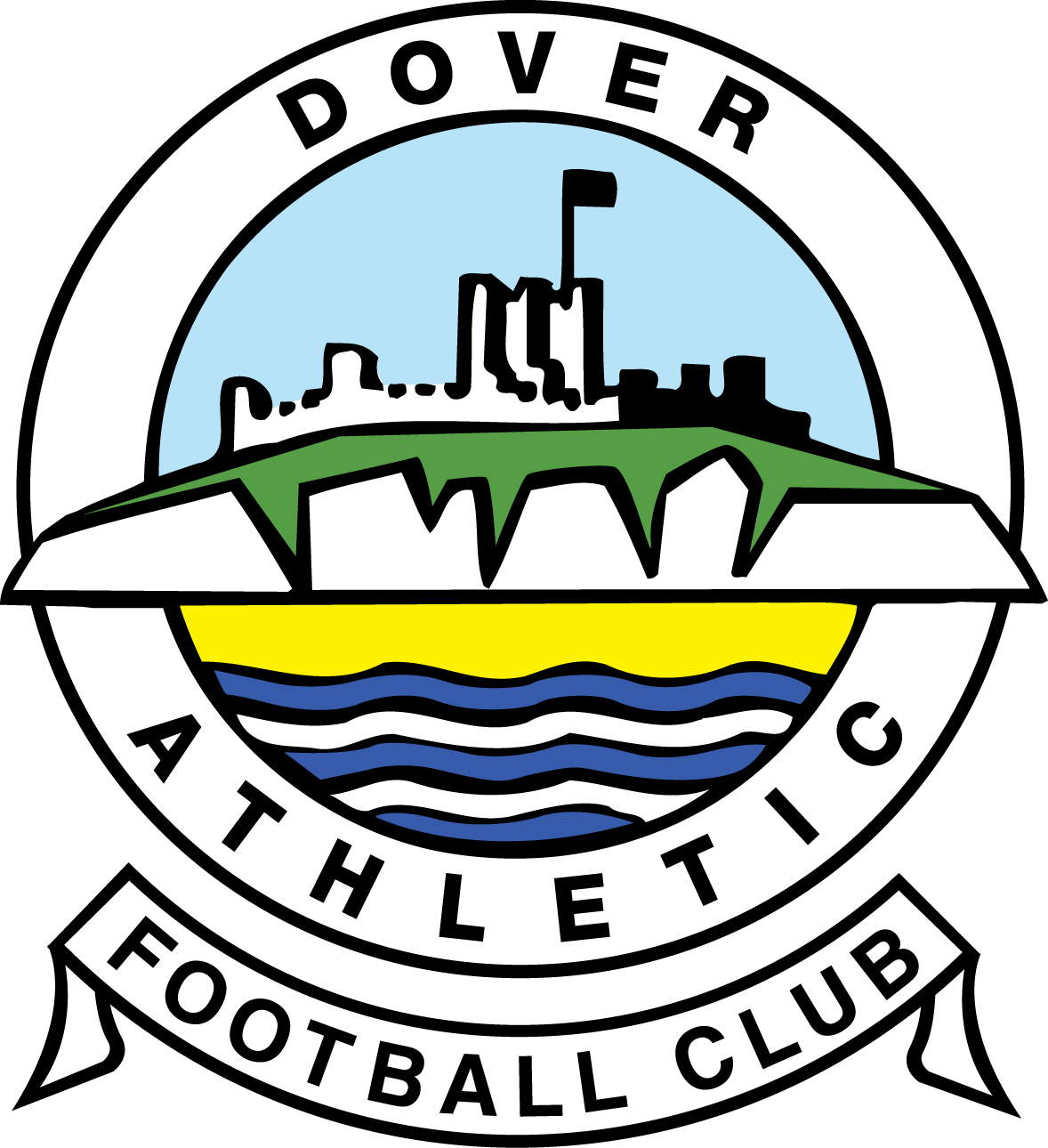 National League
2017-2018
Dover Star Player:
Ryan Bird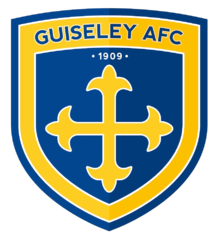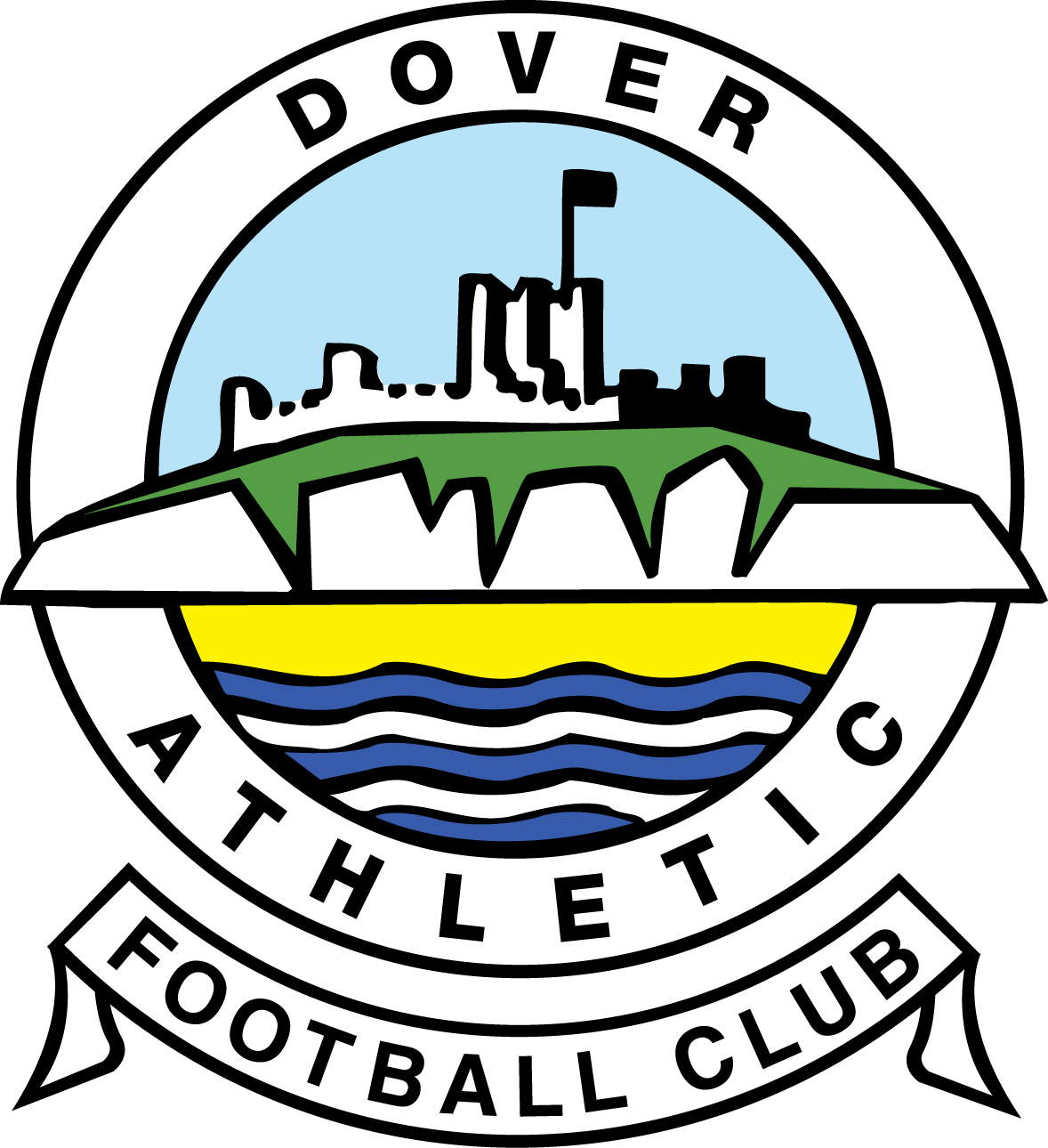 National League
2017-2018
Dover Star Player:
Nortei Nortey
Home Scorers:
Rooney (29)
Away Scorers:
Nortey (40)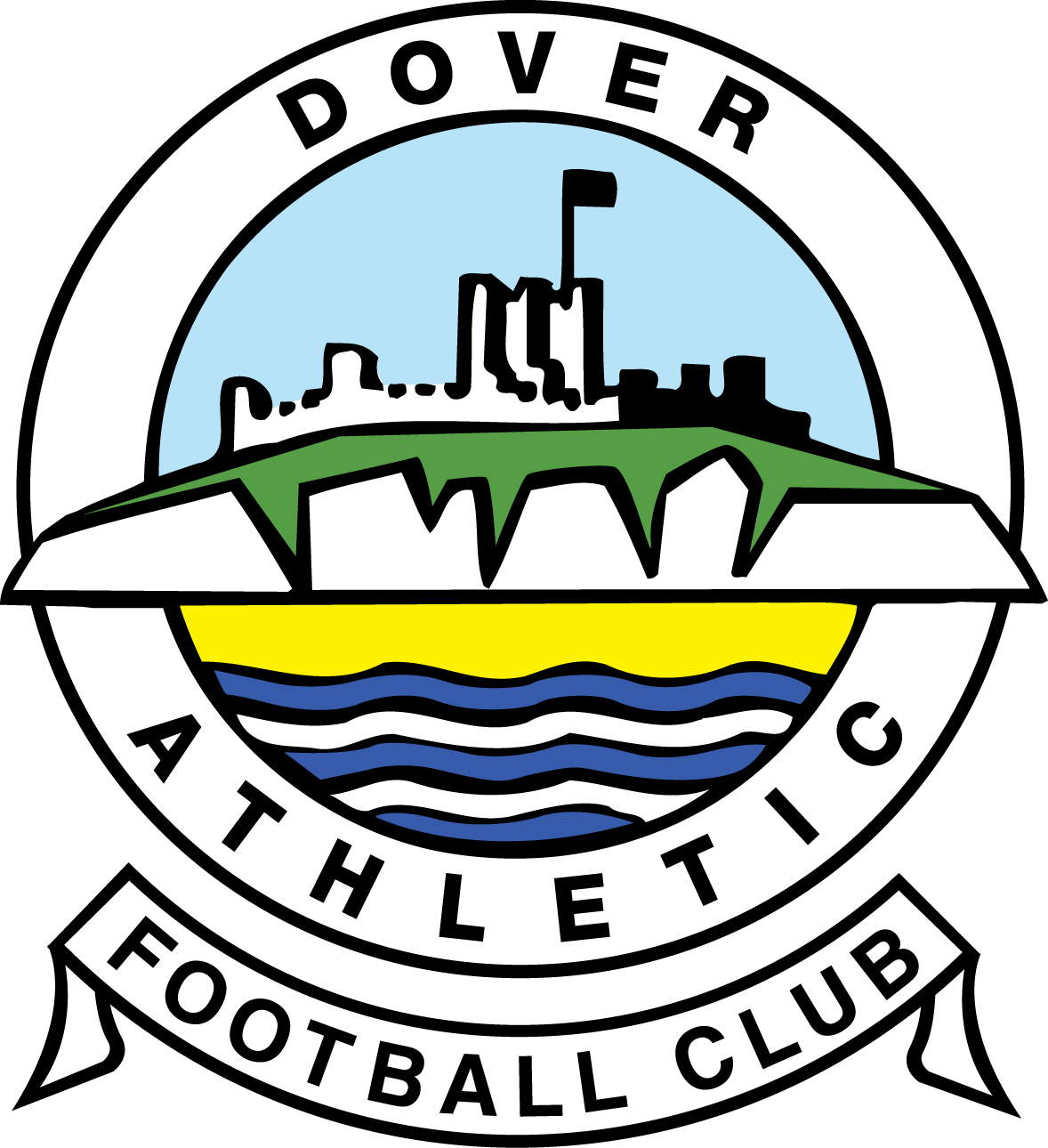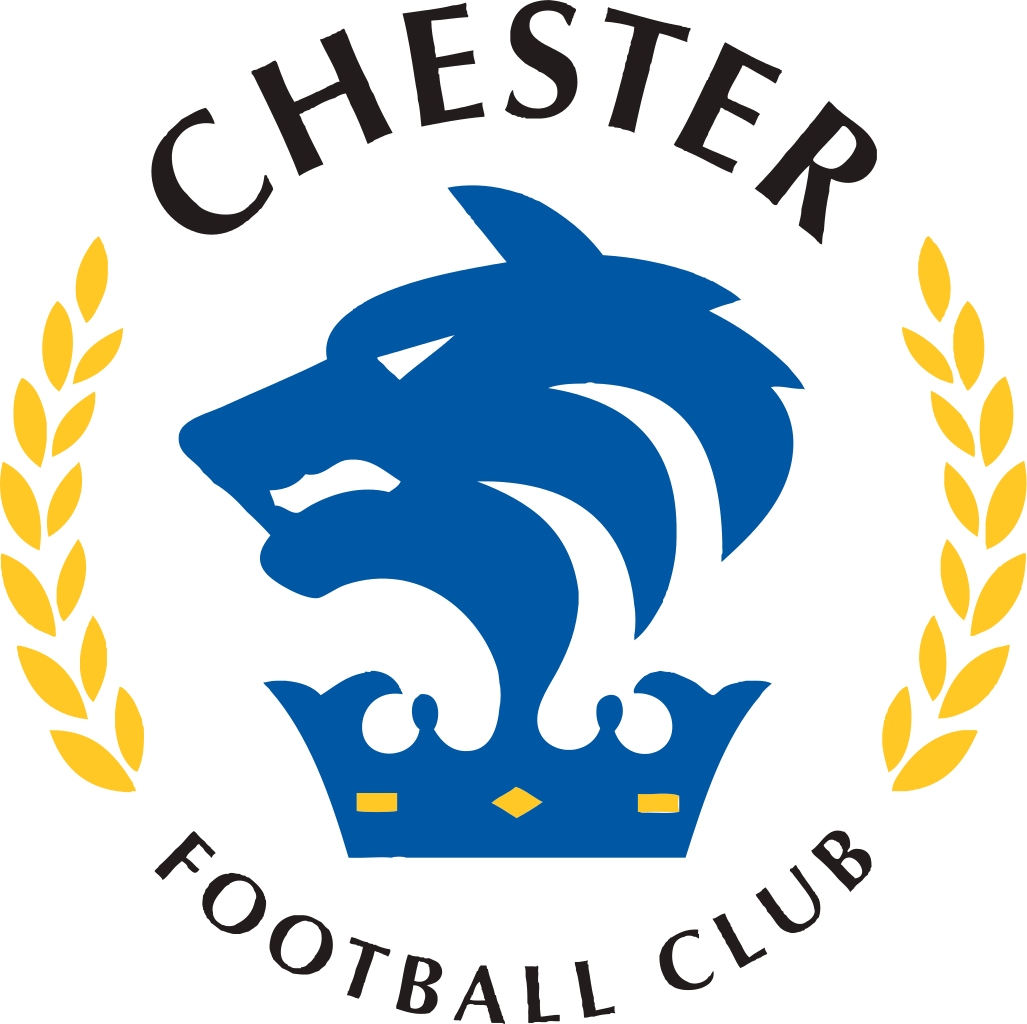 National League
2017-2018
Dover Star Player:
Mitch Brundle
Home Scorers:
Gallifuoco (22), Pinnock (62) Nortey (70), Brundle (83),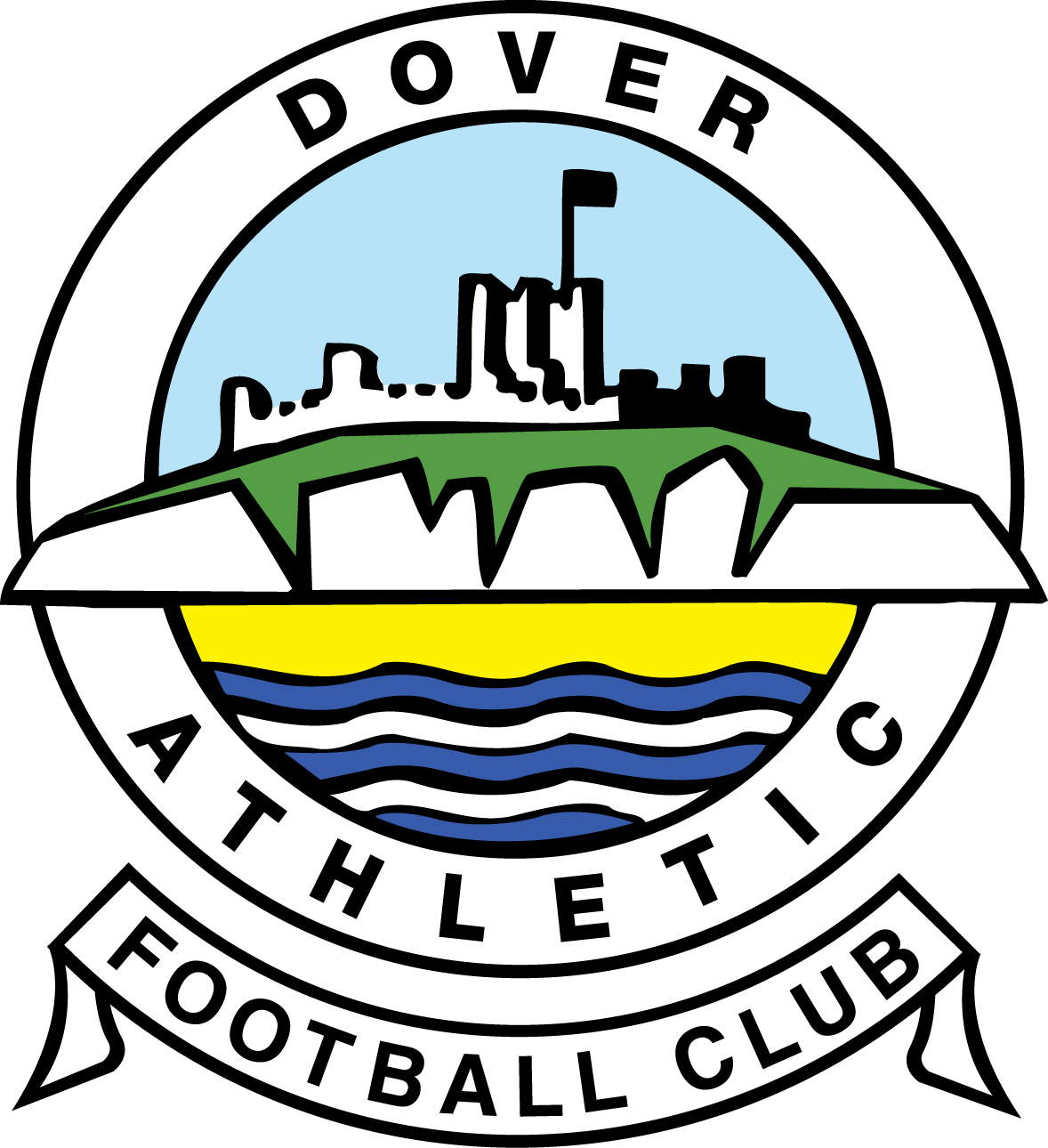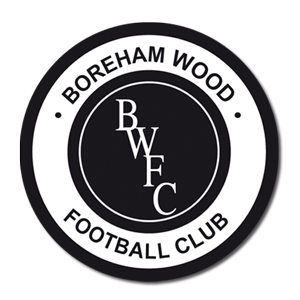 National League
2017-2018
Dover Star Player:
Mitch Brundle
Away Scorers:
Turgott (44)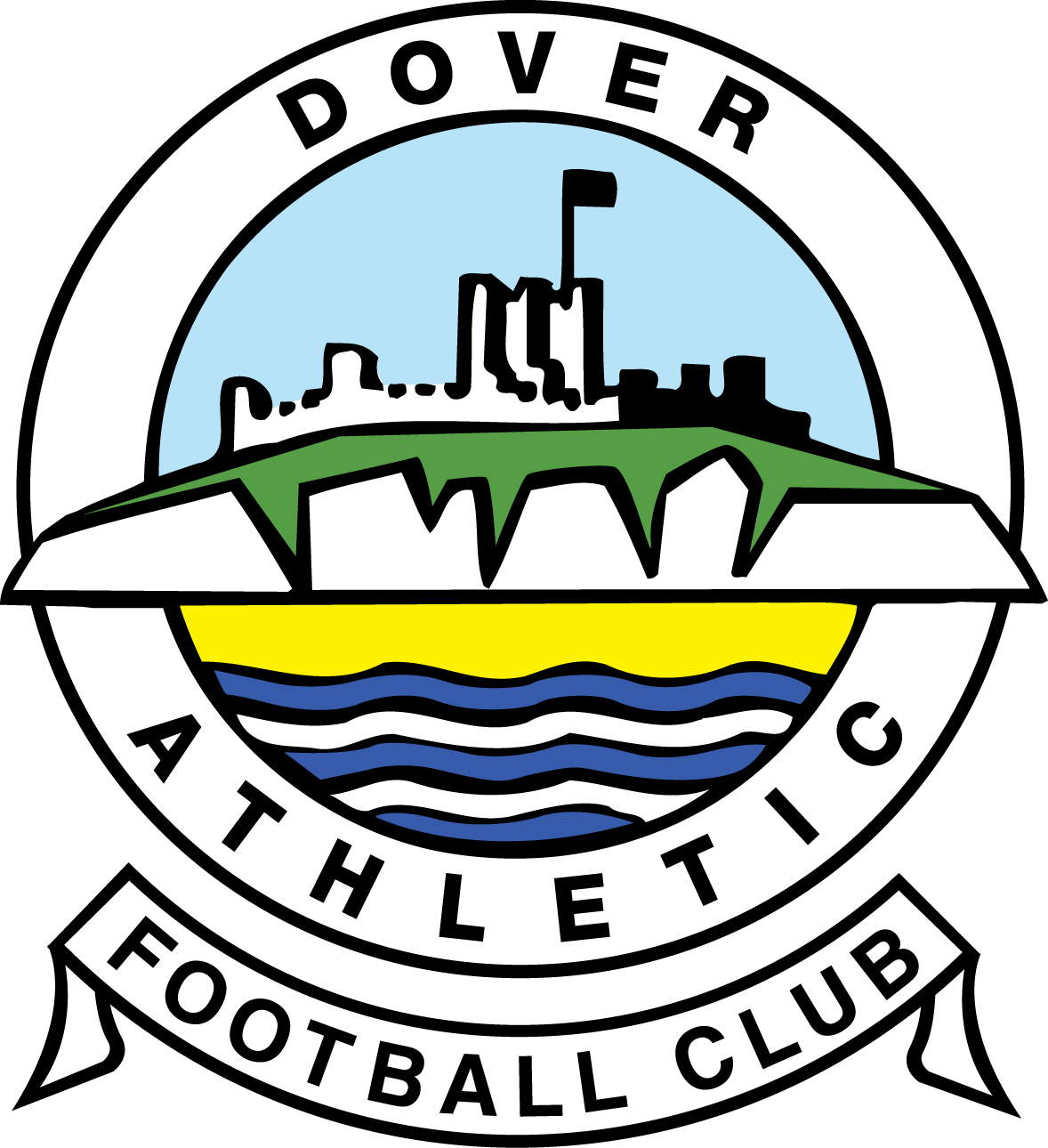 National League
2017-2018
Dover Star Player:
Giancarlo Gallifuoco
Away Scorers:
Gallifuoco (35), Daniel (65)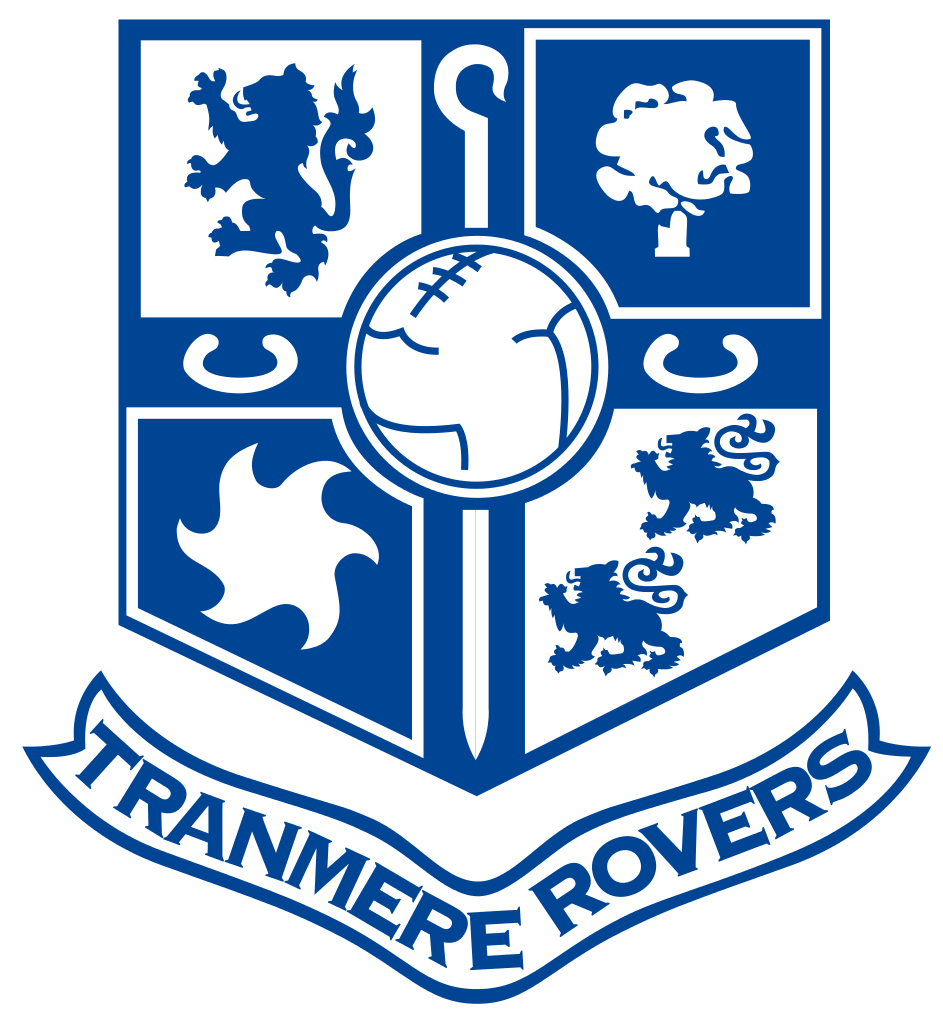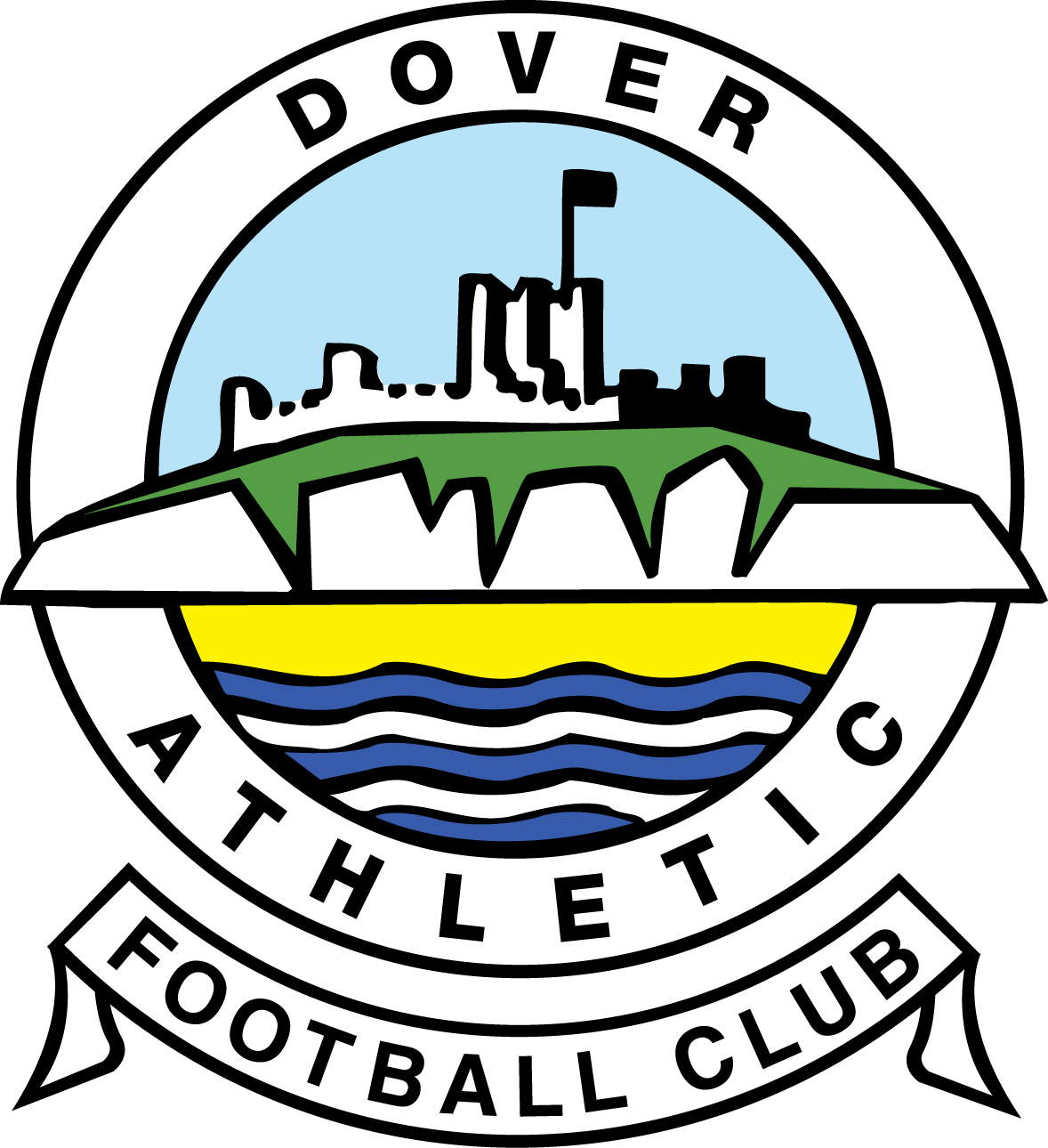 National League
2017-2018
Dover Star Player:
Mitch Walker
Away Scorers:
Bird (79 pen)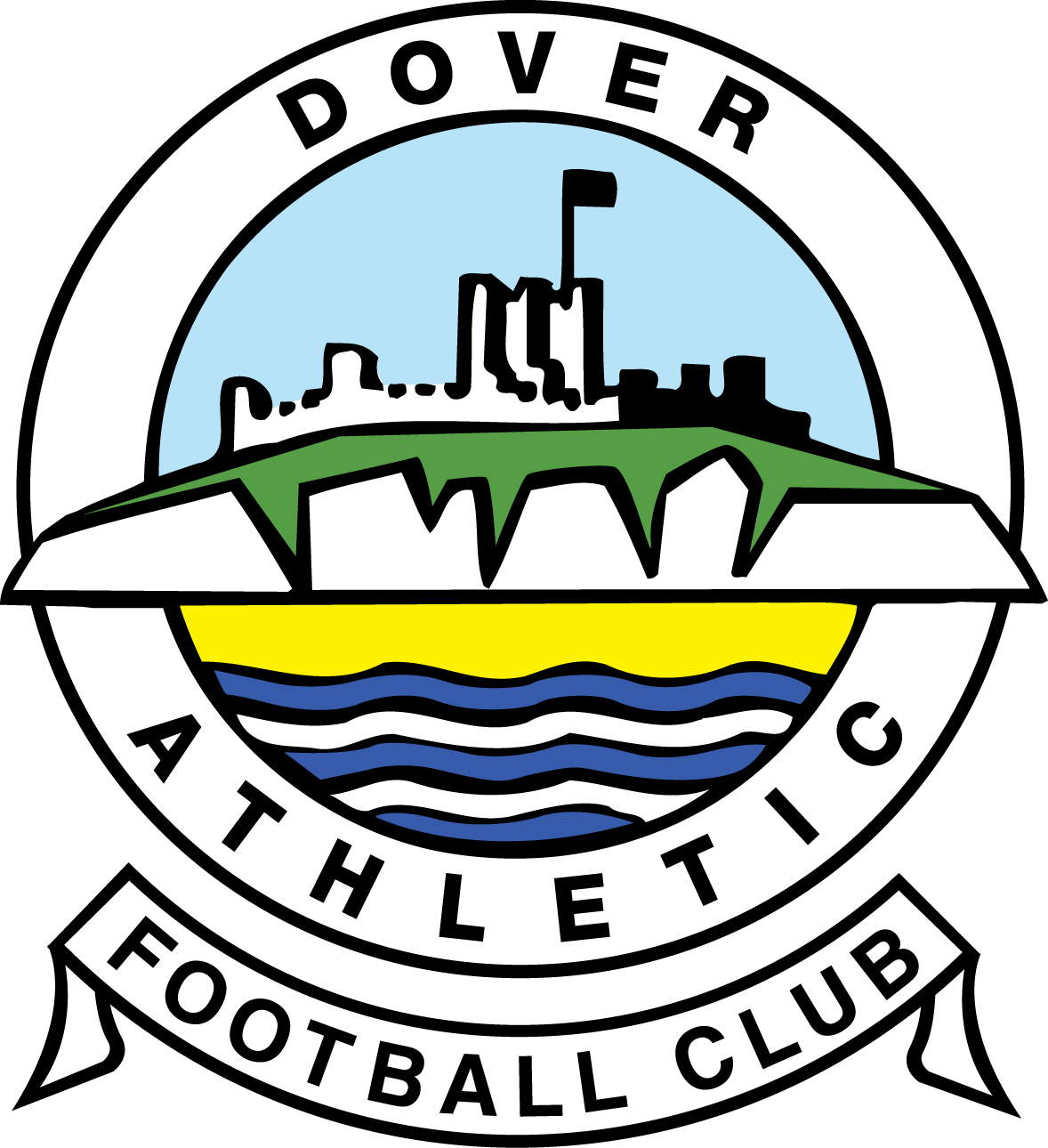 National League
2017-2018
Dover Star Player:
Mitch Pinnock
Away Scorers:
McQueen (76)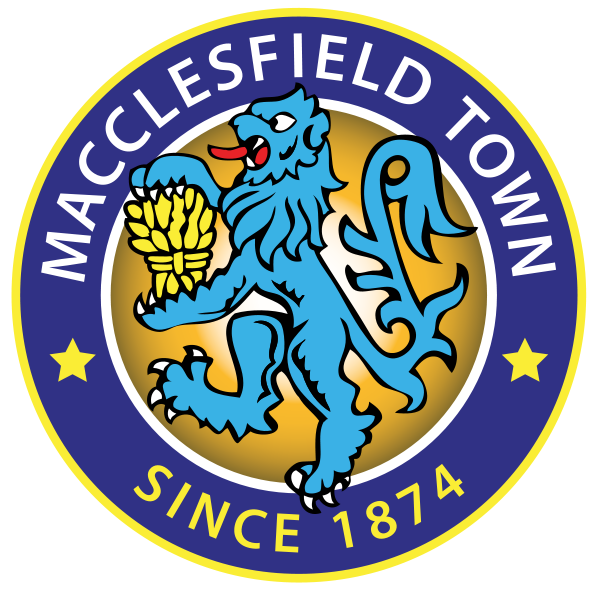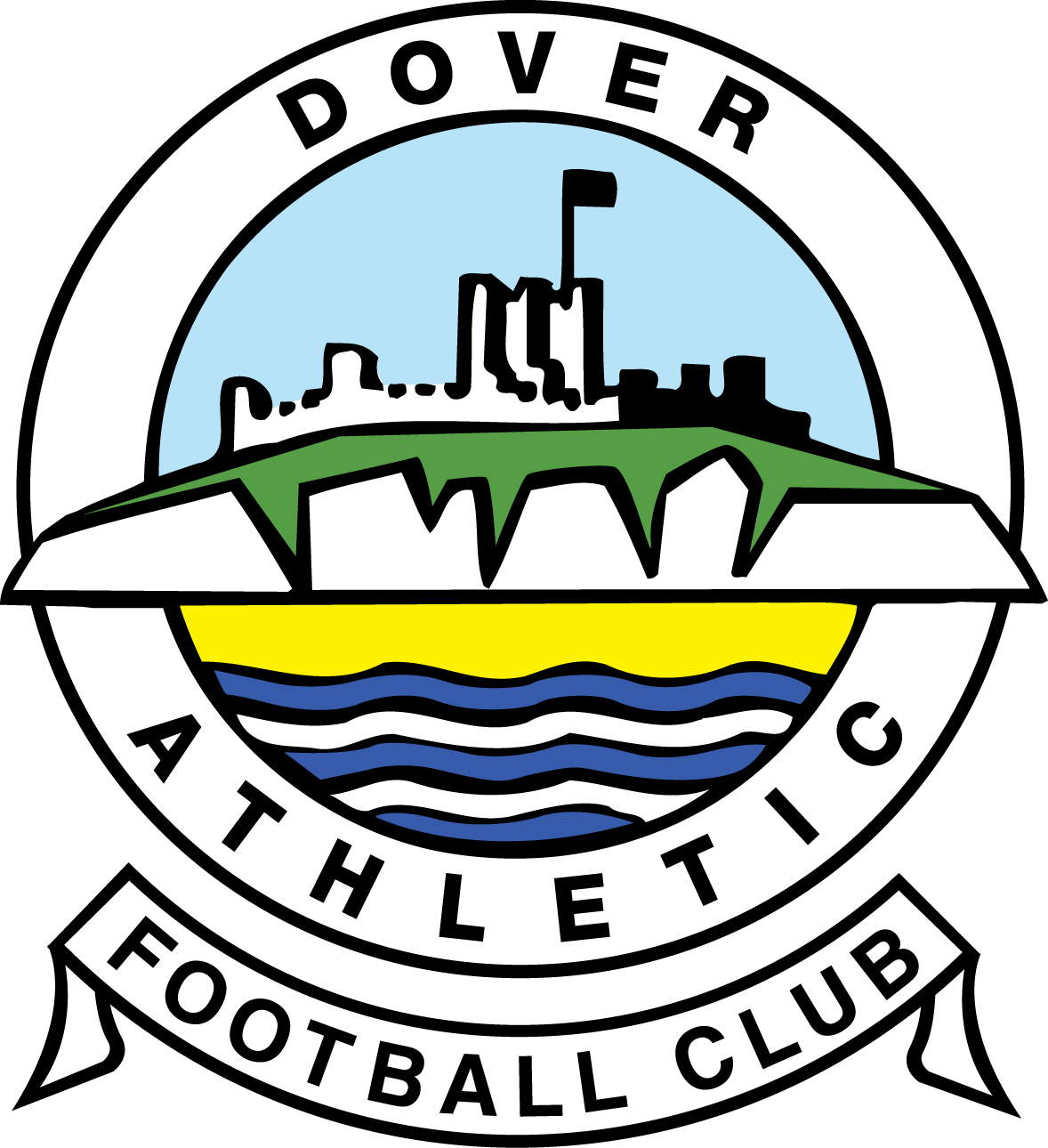 National League
2017-2018
Dover Star Player:
Josh Passley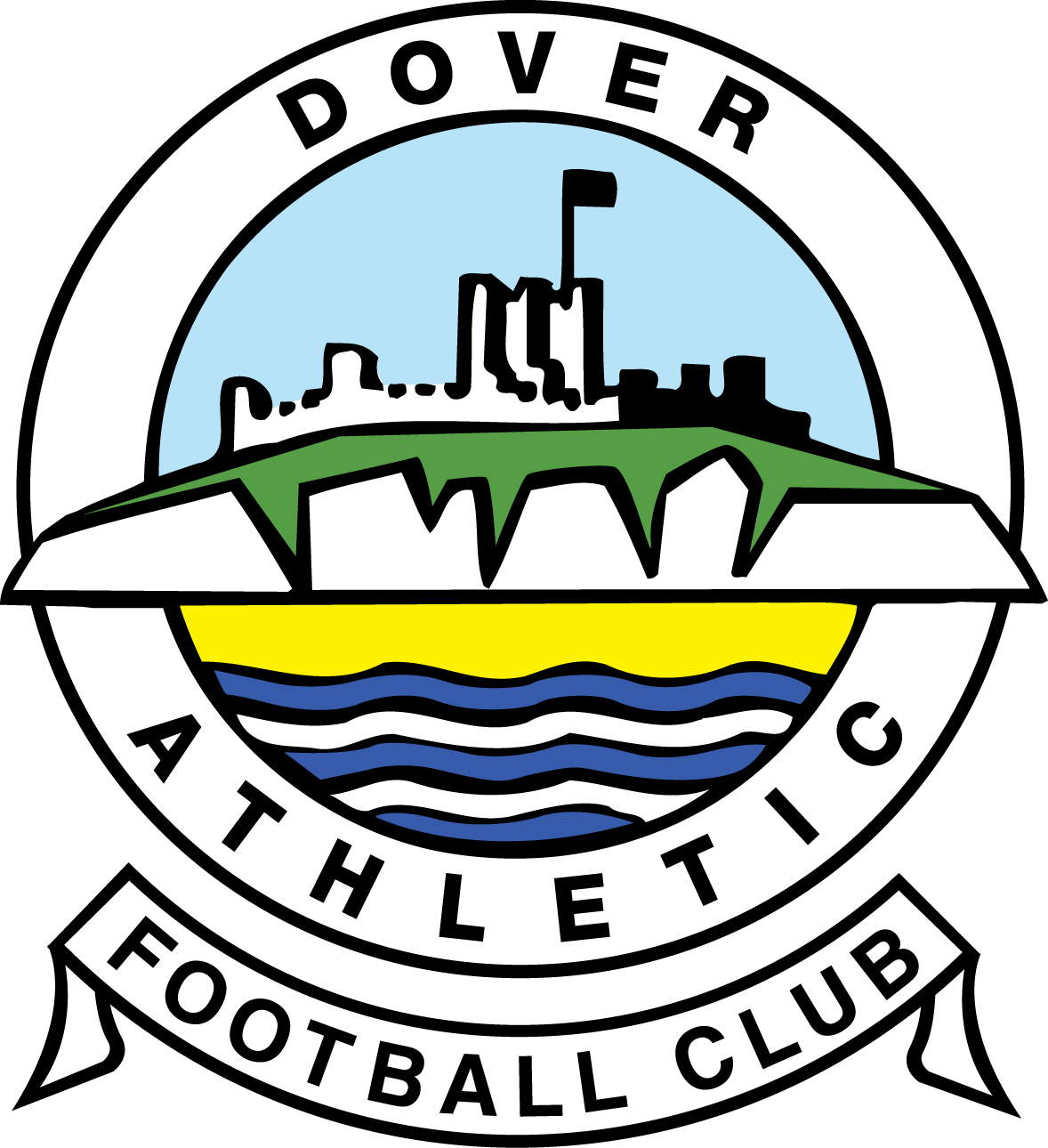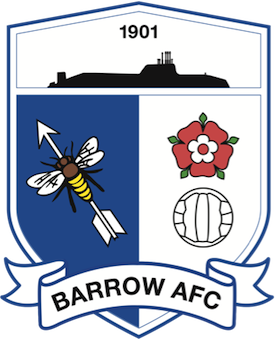 National League
2017-2018
Dover Star Player:
Connor Essam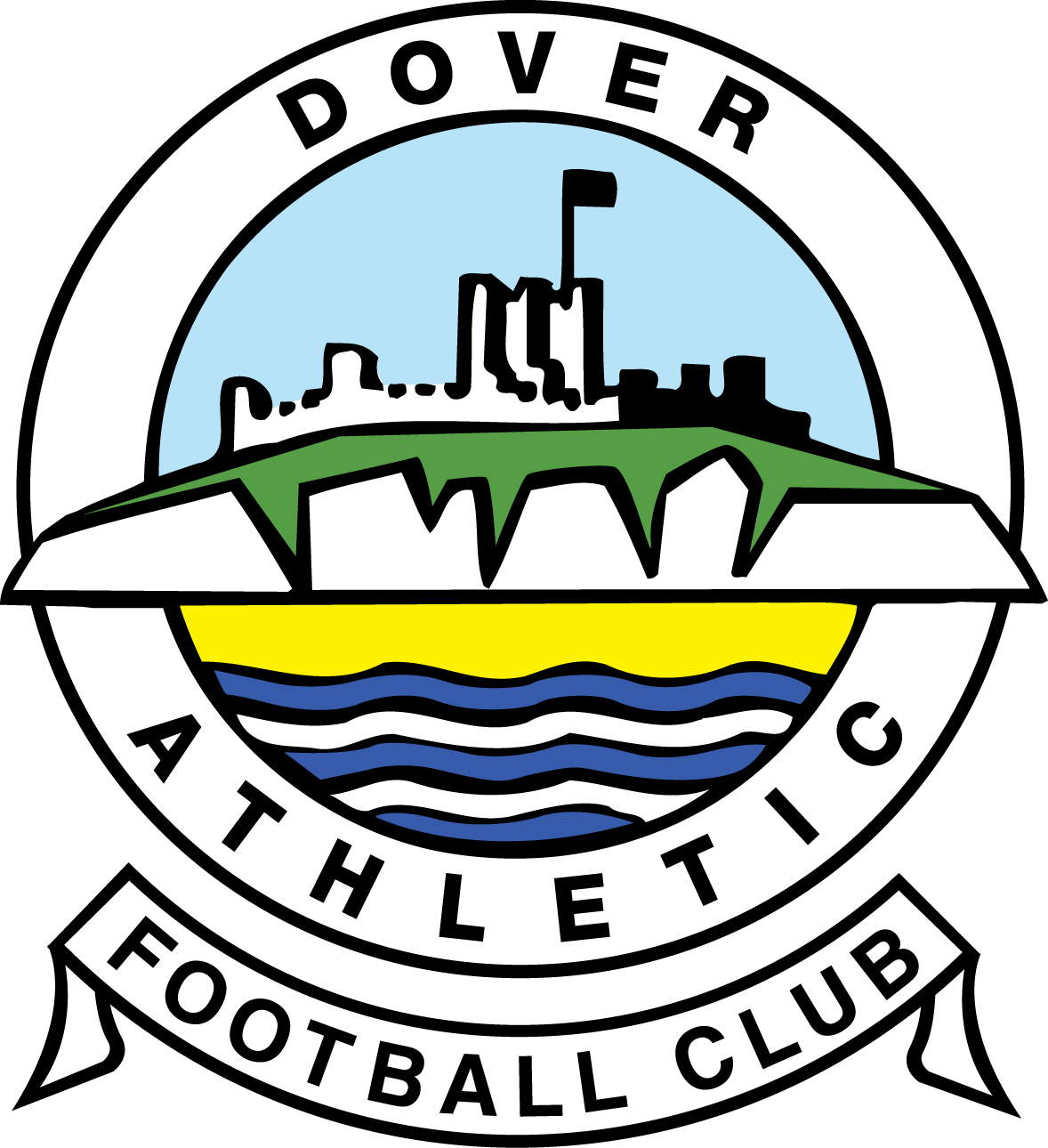 National League
2017-2018
Dover Star Player:
Mitch Brundle
Home Scorers:
Denton (90+1)
Away Scorers:
Brundle (87), Sho-Silva (90+5)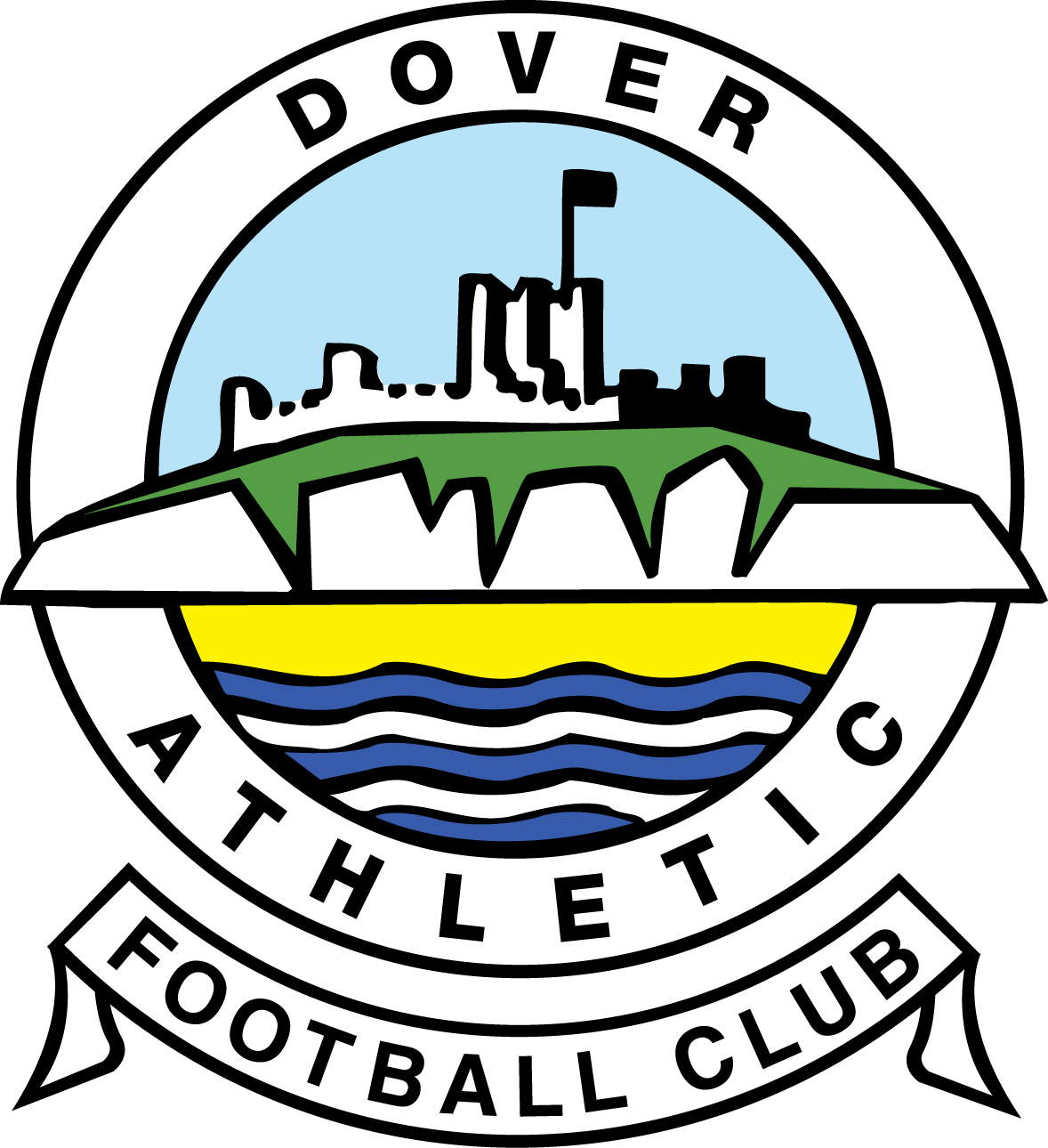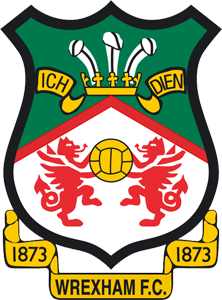 National League
2017-2018
Dover Star Player:
Ryan Bird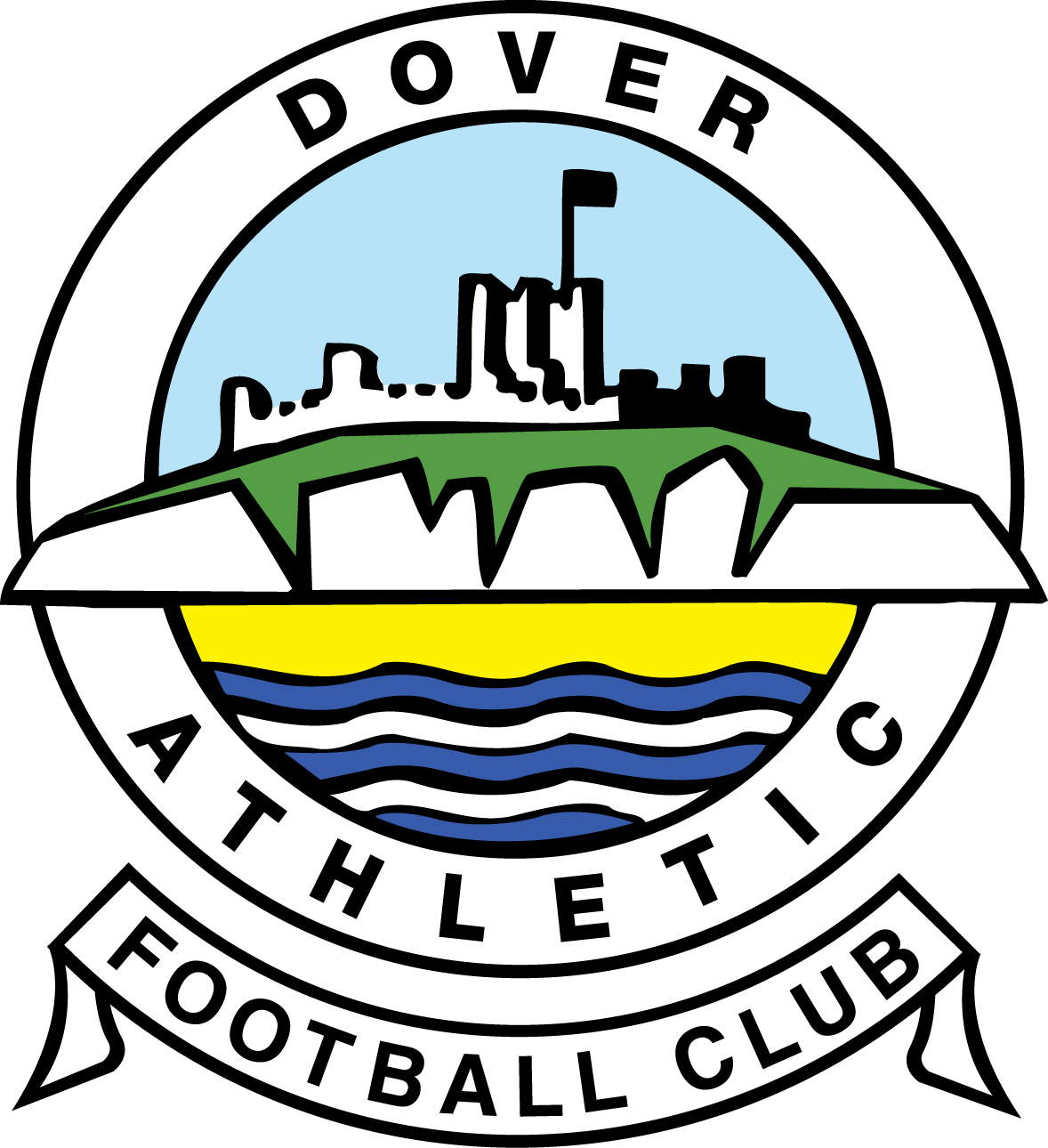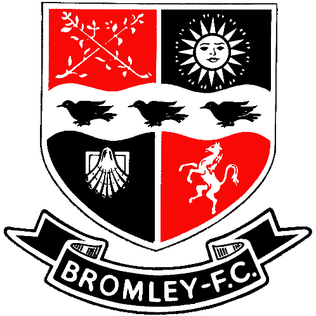 National League
2017-2018
Dover Star Player:
Femi Ilesanmi
Home Scorers:
Gregory OG (75)
Away Scorers:
Rees (35), Dennis (71)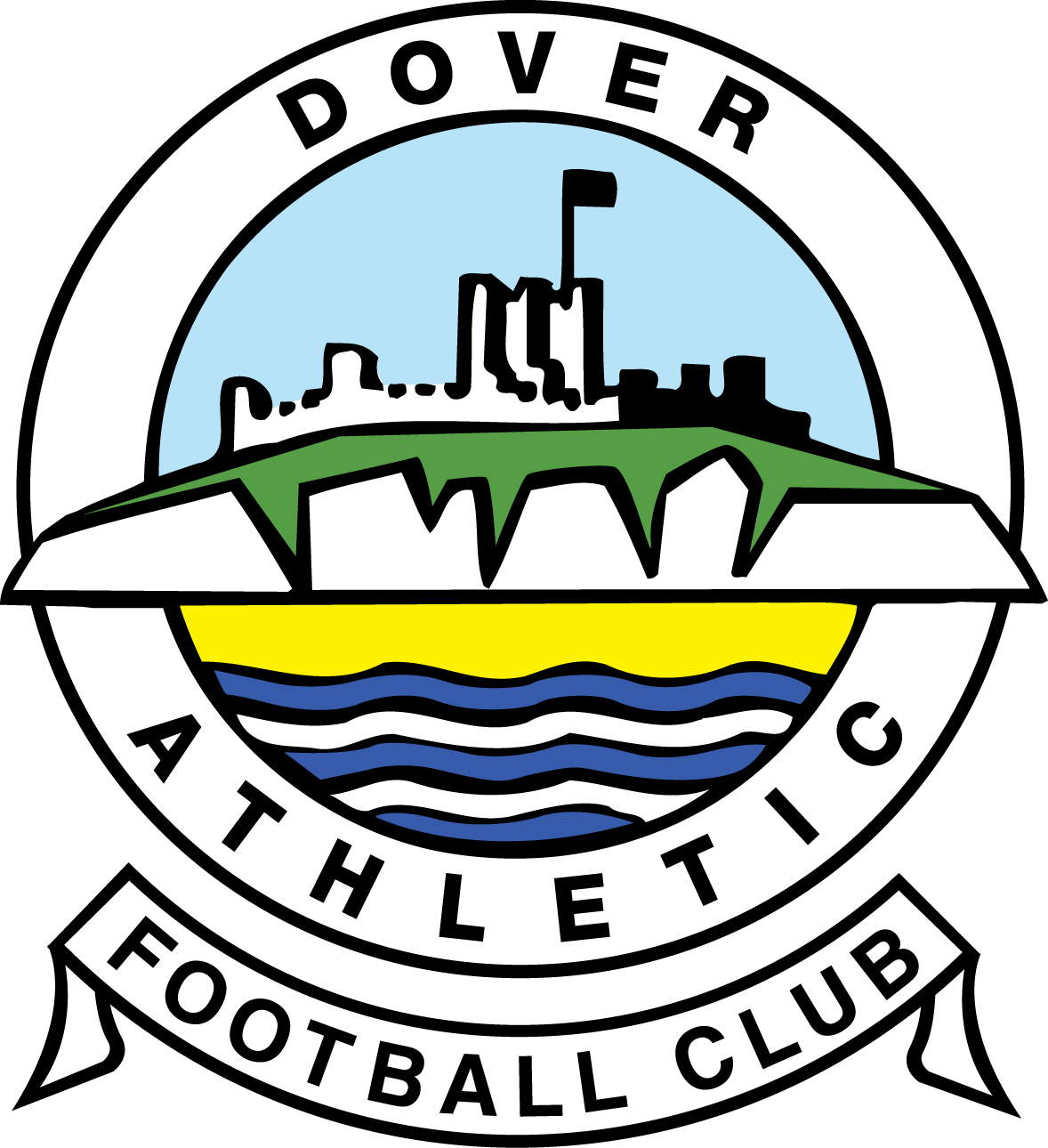 National League
2017-2018
Dover Star Player:
Manny Parry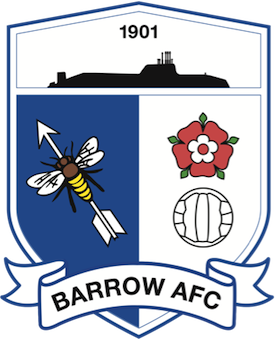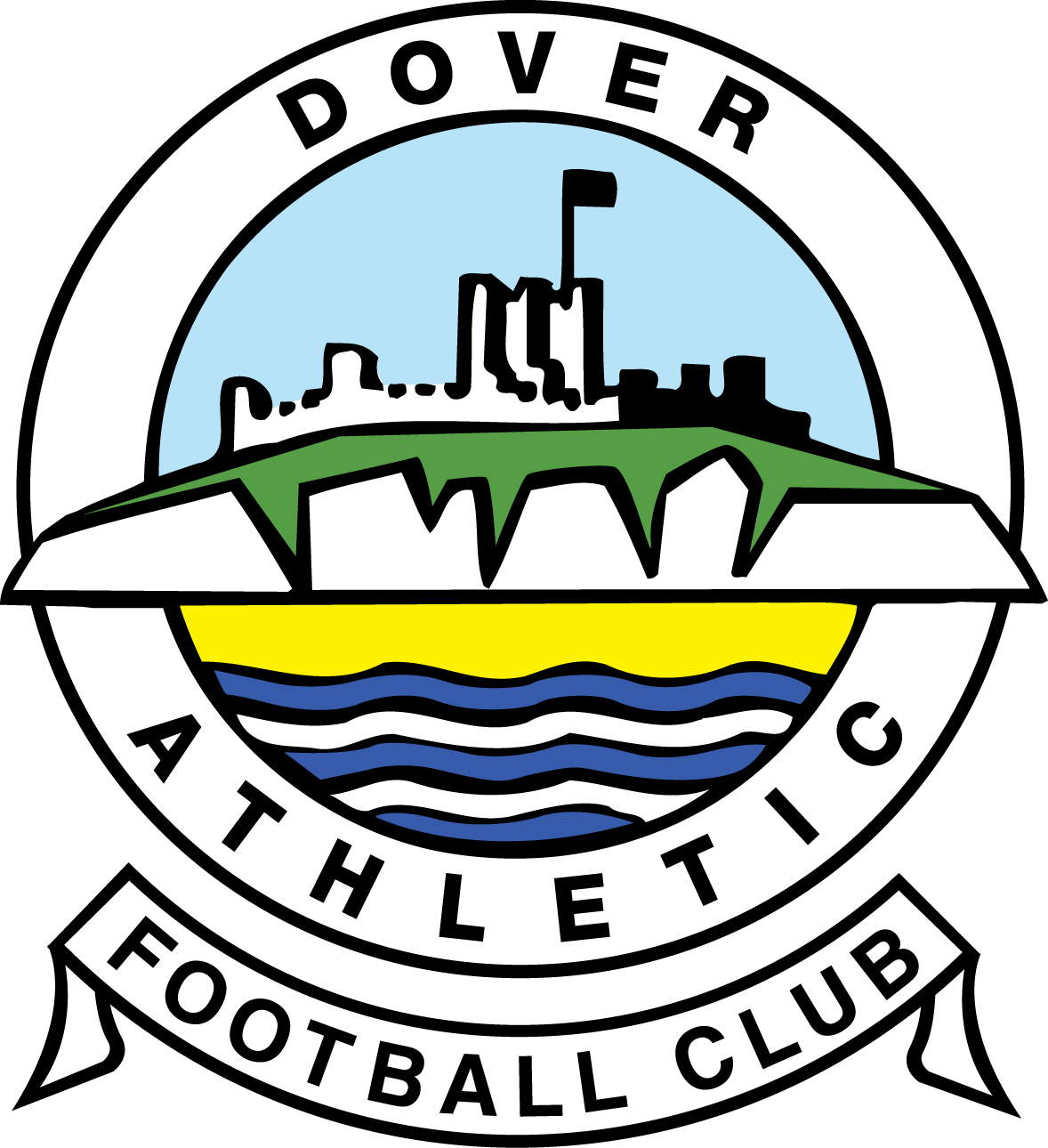 National League
2016-2017
Progression Solicitors Stadium
Dover Star Player:
Ricky Miller
Home Scorers:
Williams (20), Diarra (67)
Away Scorers:
Miller (22, 47 pen, 90+2)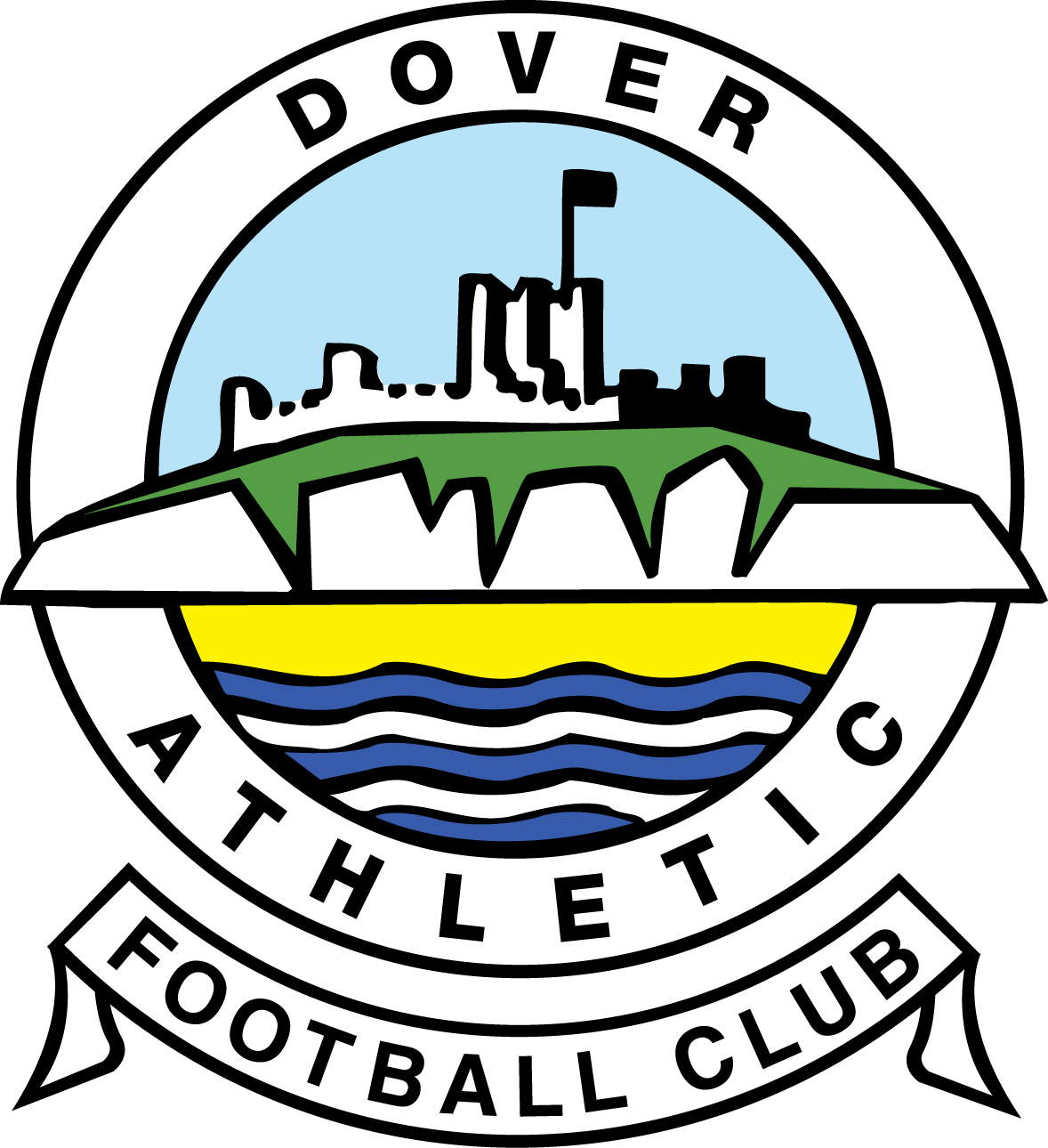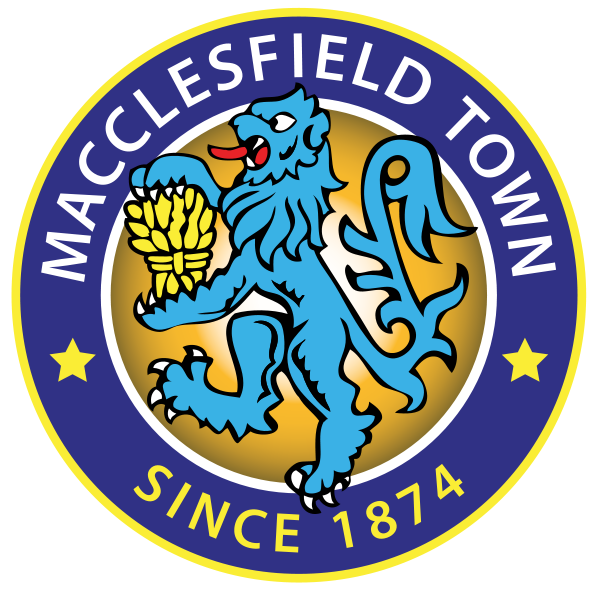 National League
2016-2017
Dover Star Player:
Ross Lafayette
Home Scorers:
Miller (40), Lafayette (87)
Away Scorers:
Norburn (32), Dudley (73)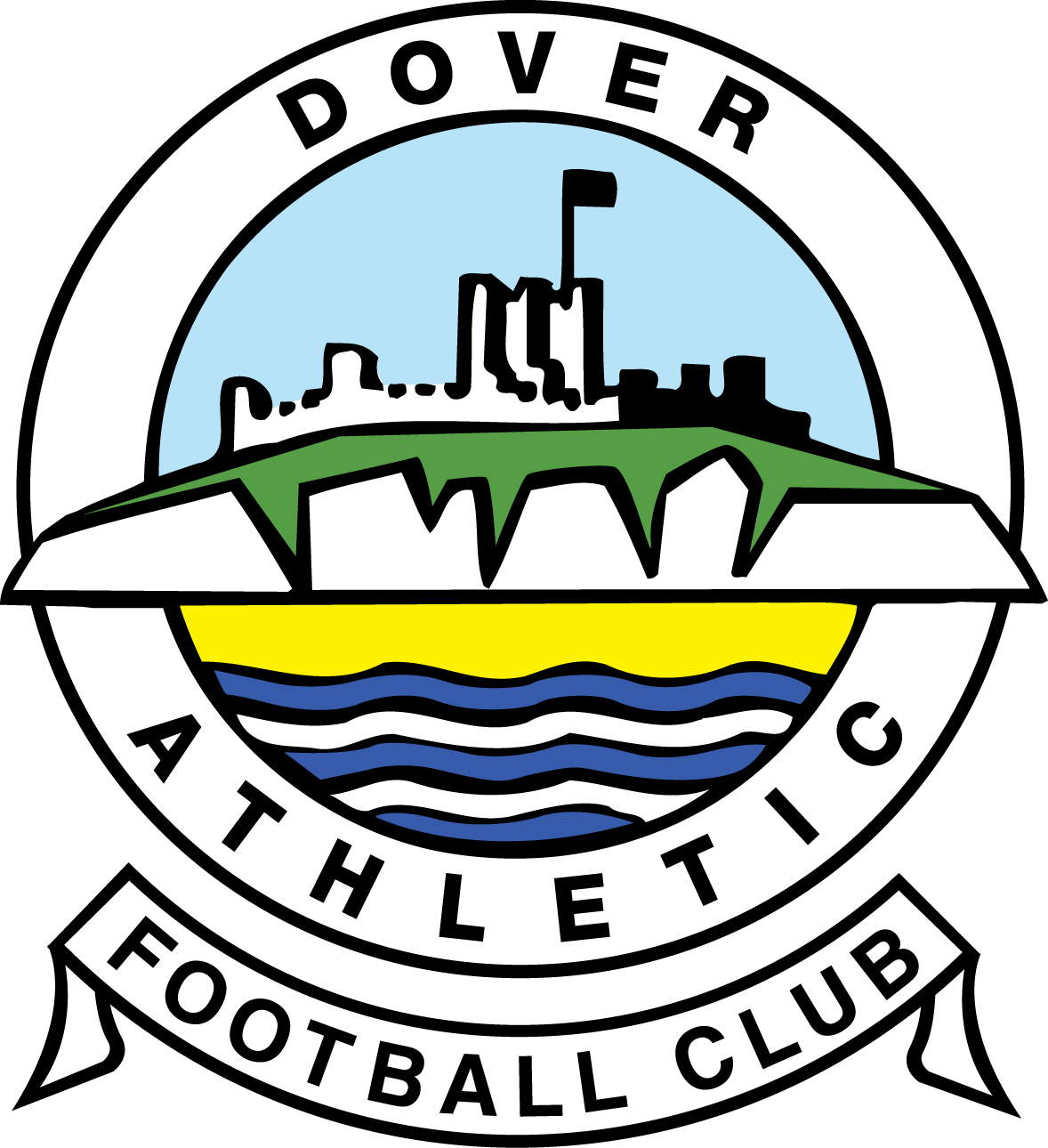 National League
2016-2017
Dover Star Player:
Aswad Thomas
Home Scorers:
Thomas (71)
Away Scorers:
Williams (43, 68)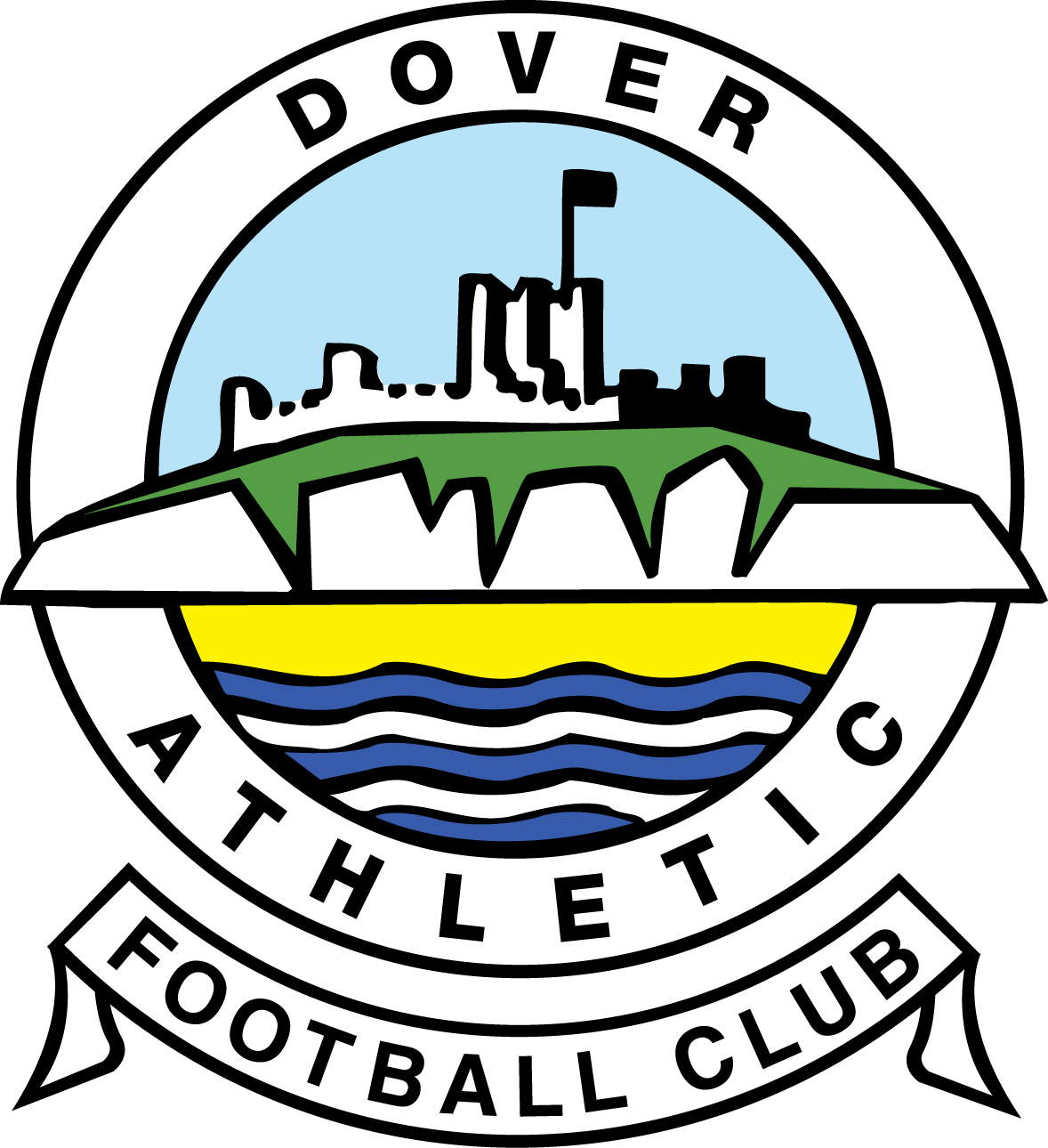 National League
2016-2017
Dover Star Player:
Aswad Thomas
Home Scorers:
McClure (73 pen)
Red Cards:
Kanu (88) (Aldershot)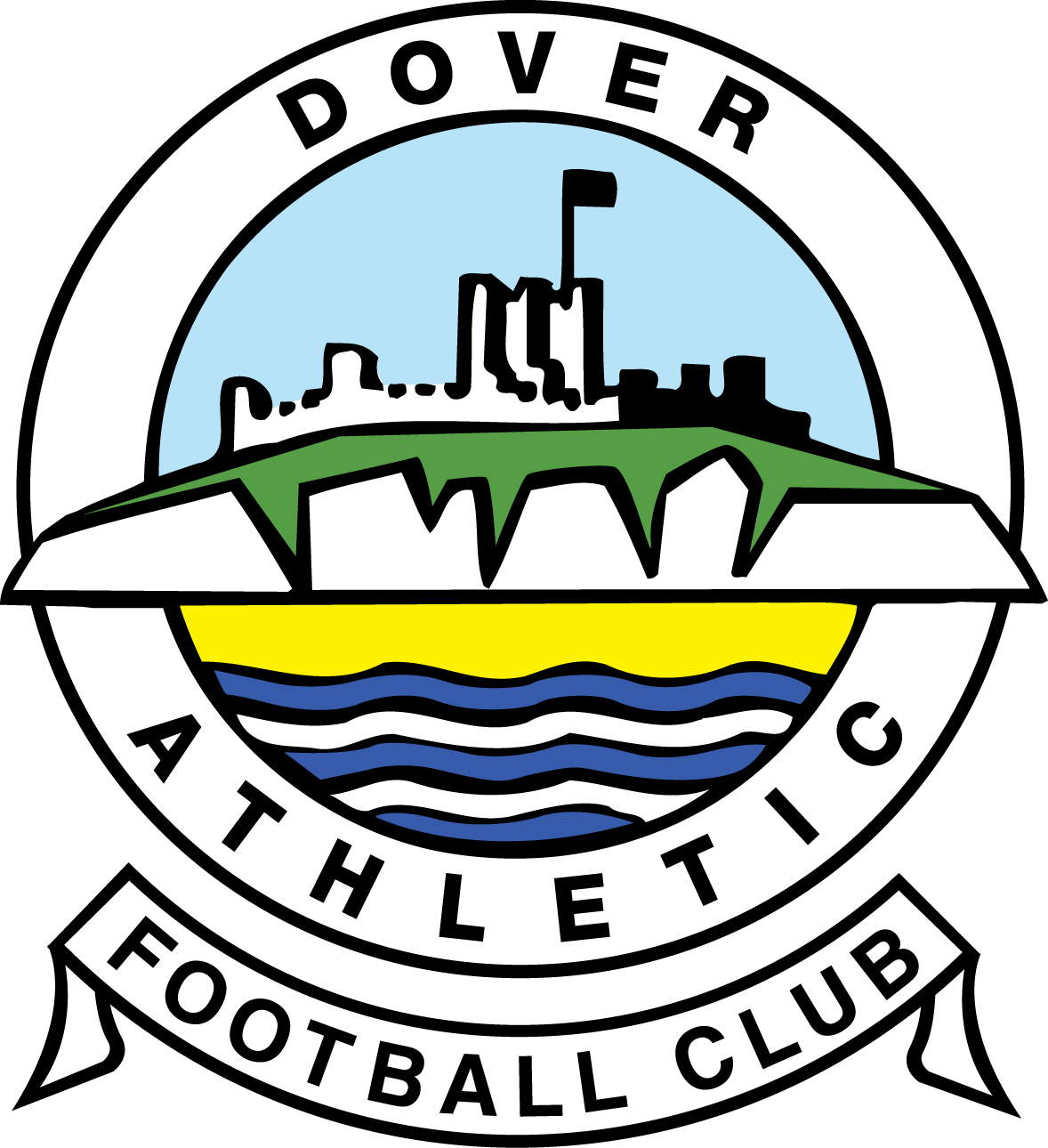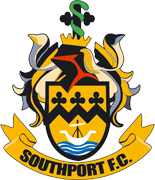 National League
2016-2017
Dover Star Player:
Ricky Modeste
Home Scorers:
Modeste (28, 73), Miller (71)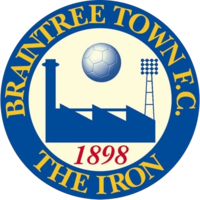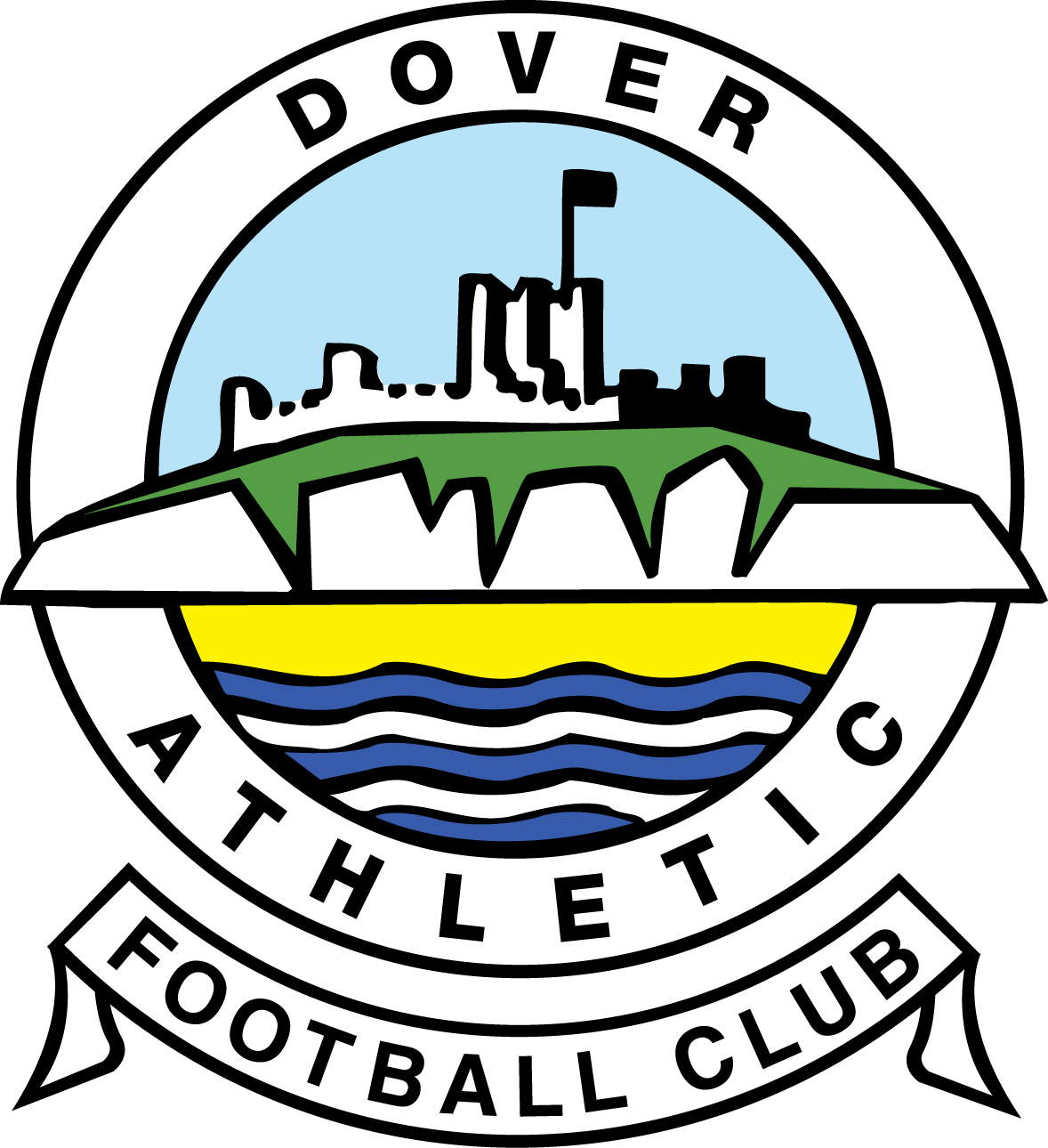 National League
2016-2017
The Cressing Road Stadium
Dover Star Player:
Connor Essam
Away Scorers:
Essam (64), Miller (90)
Red Cards:
Braham-Barrett (67) (Braintree)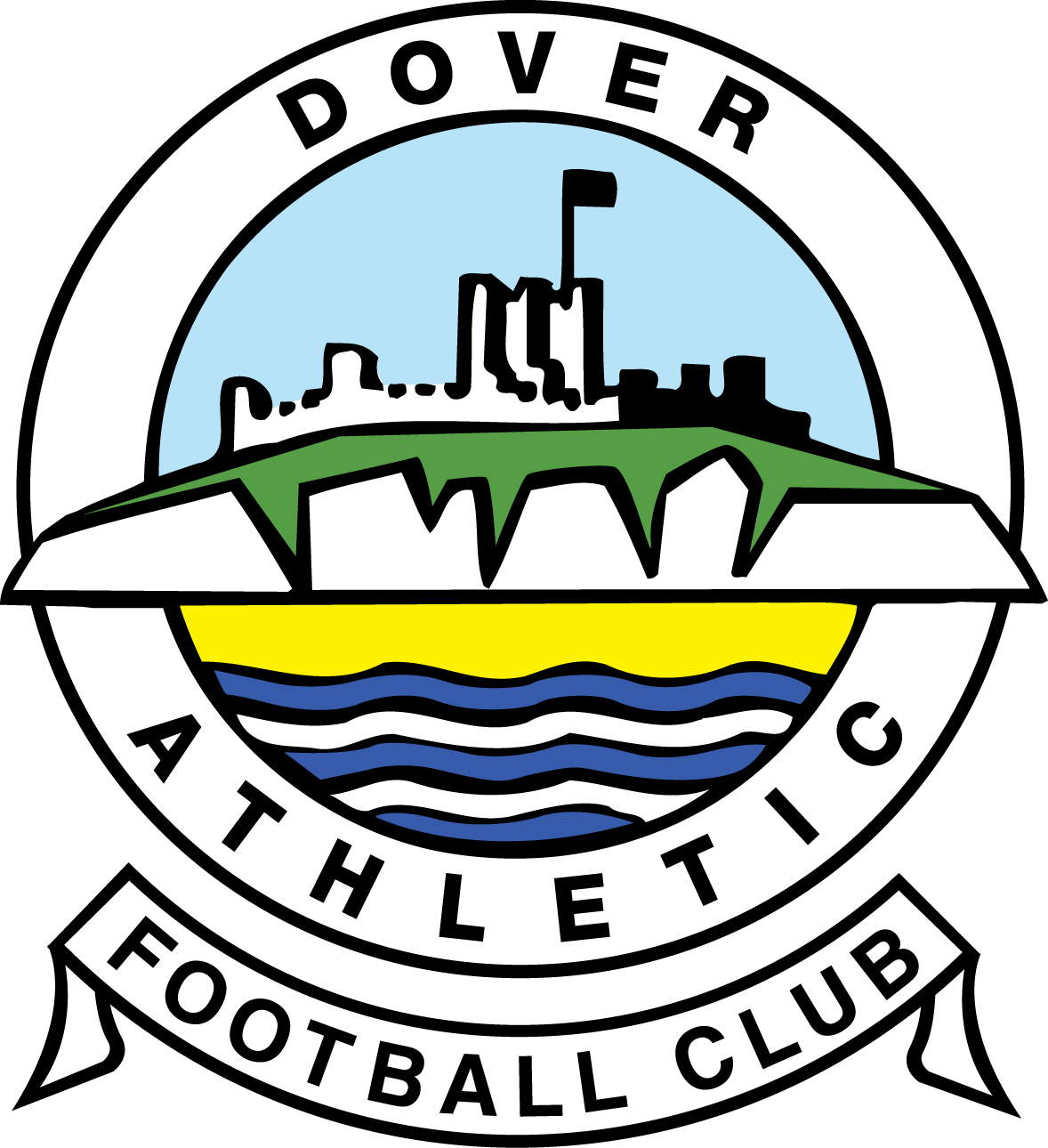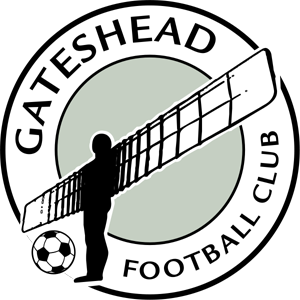 National League
2016-2017
Dover Star Player:
Ricky Miller
Home Scorers:
Miller (34, 78)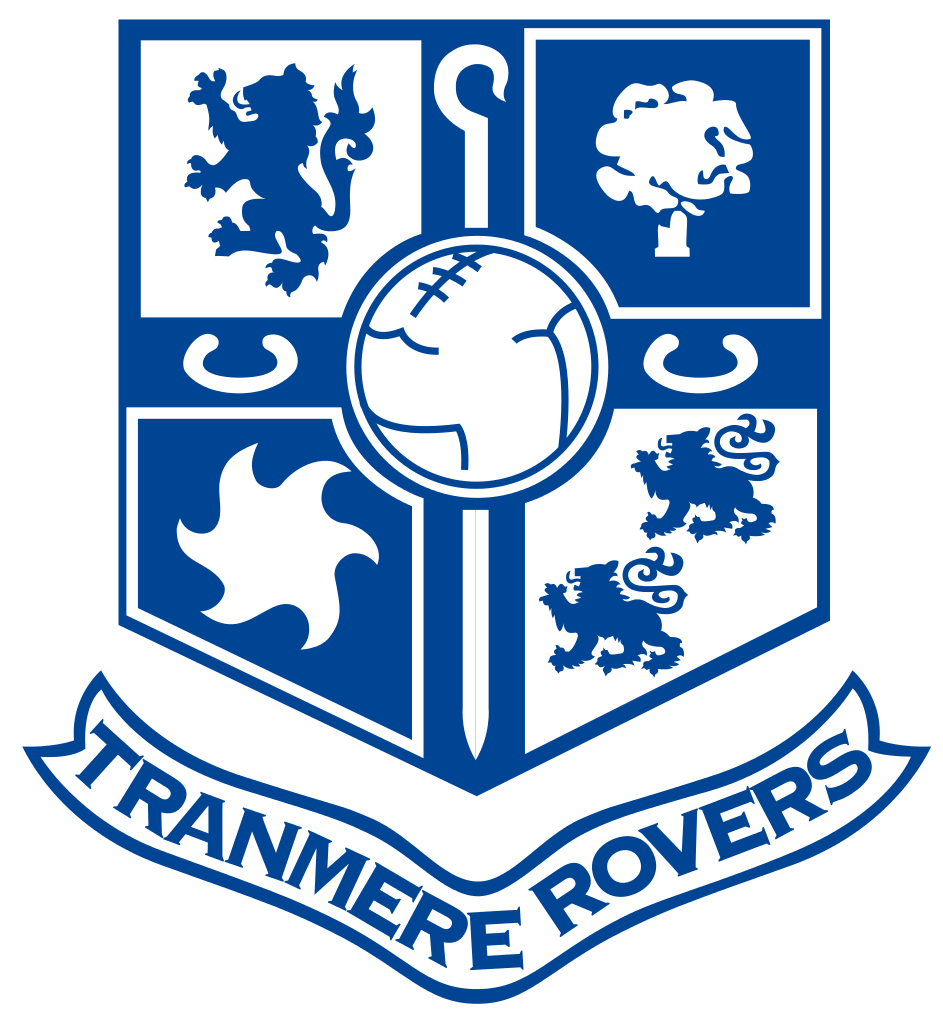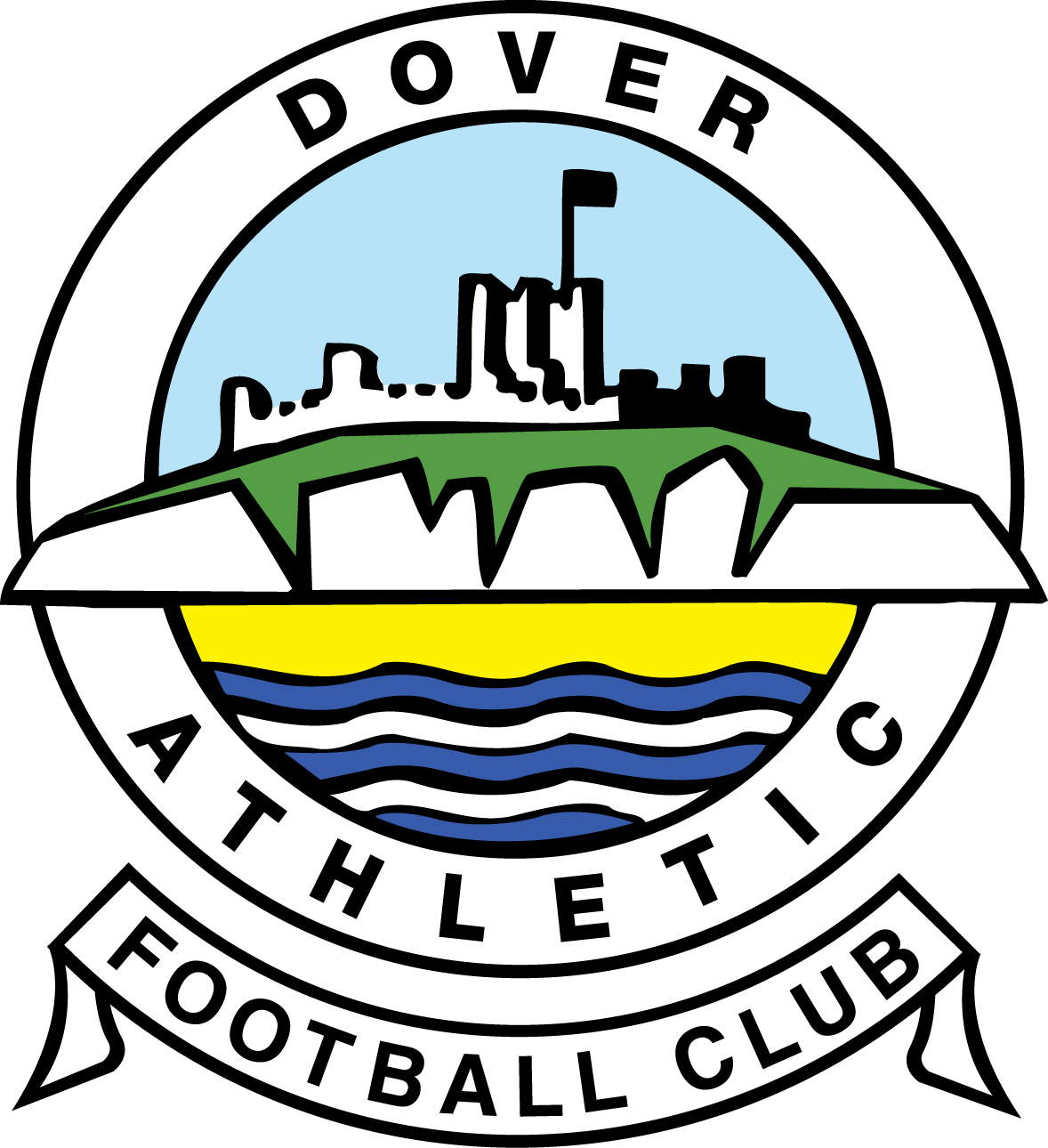 National League
2016-2017
Dover Star Player:
Mitch Walker
Home Scorers:
Stockton (68)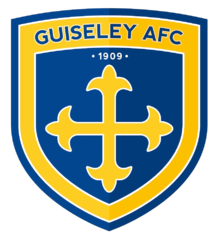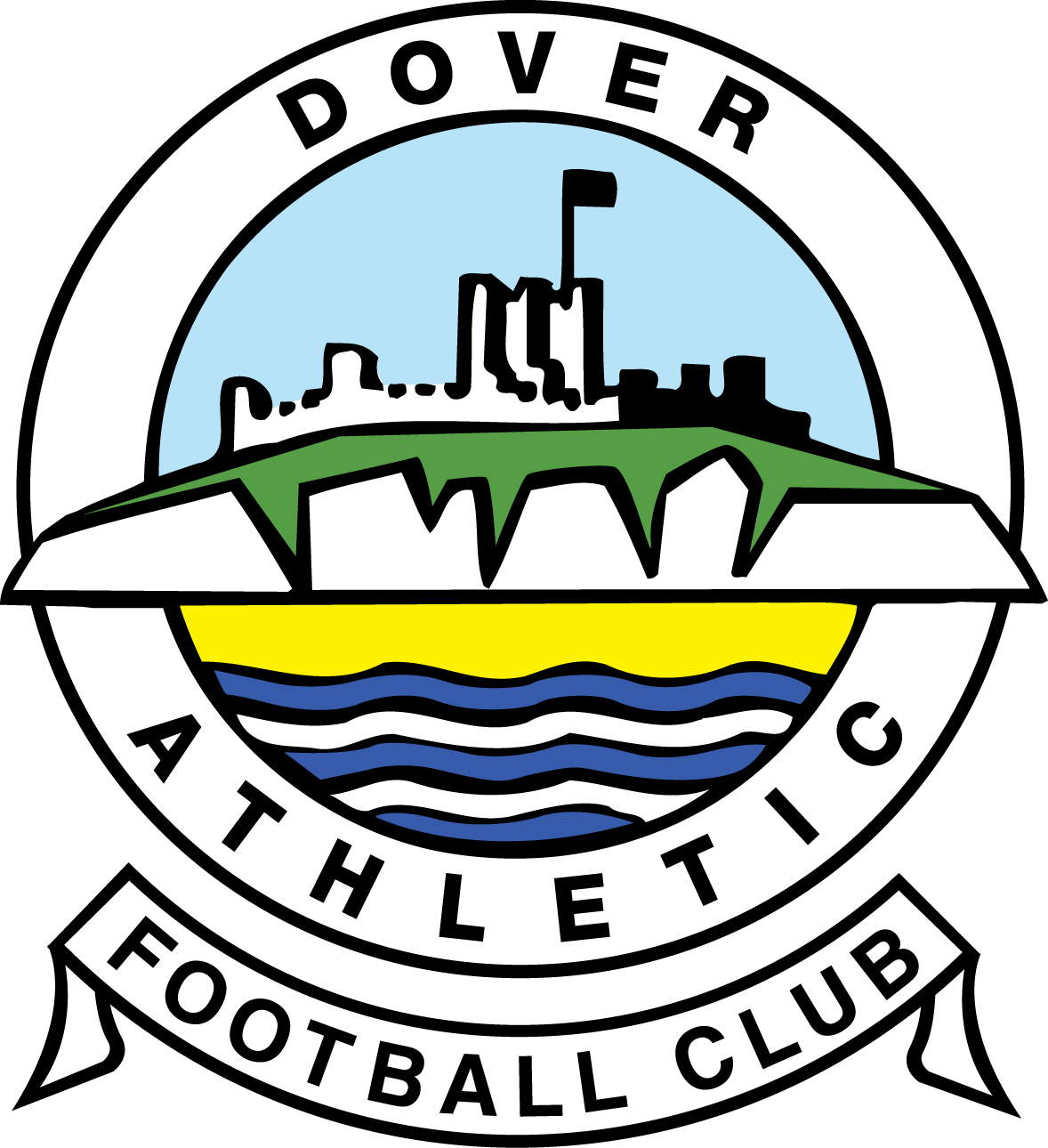 National League
2016-2017
Dover Star Player:
Ricky Miller
Away Scorers:
Miller (15, 80 pen), Modeste (67), Lafayette (90+2 pen)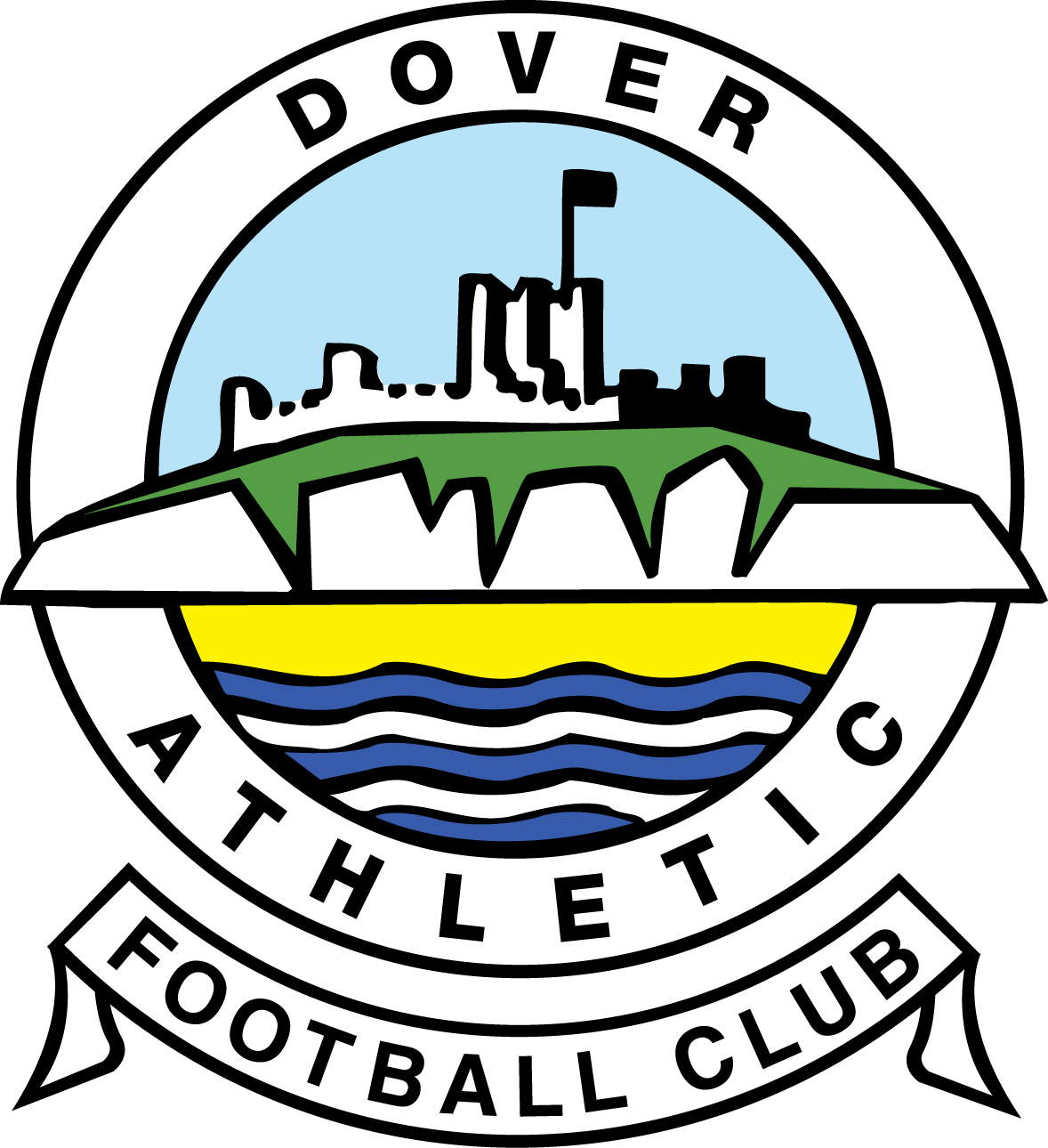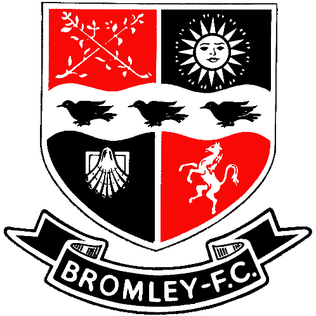 National League
2016-2017
Dover Star Player:
Joe Healy
Red Cards:
Thomas (FT), (Dover)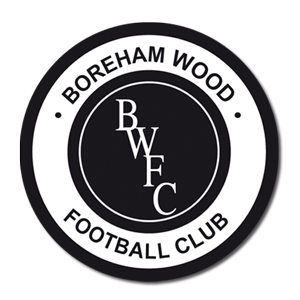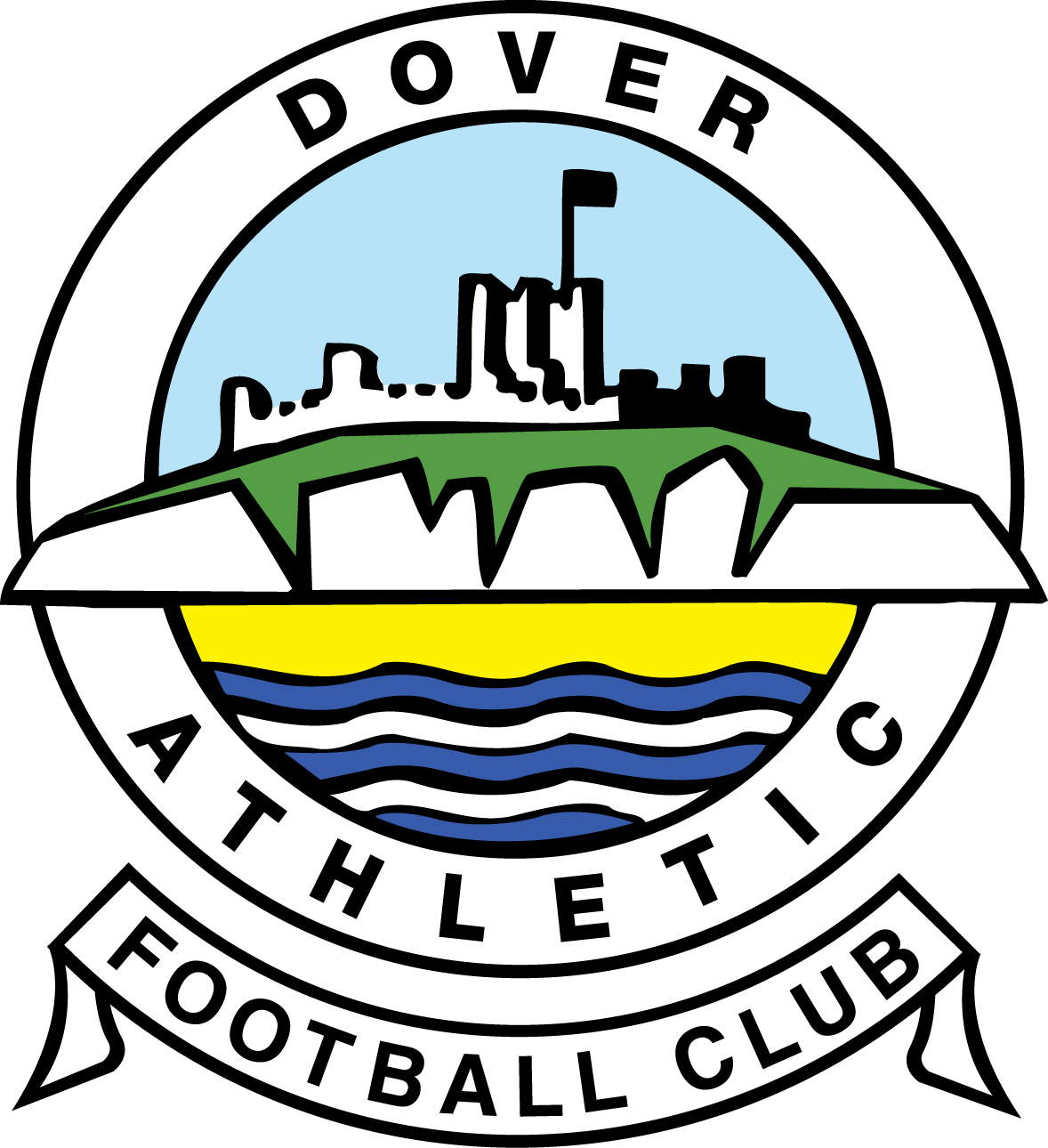 National League
2016-2017
Dover Star Player:
Joe Healy
Home Scorers:
Andrade (56, 73), Shakes (67, 83, 86)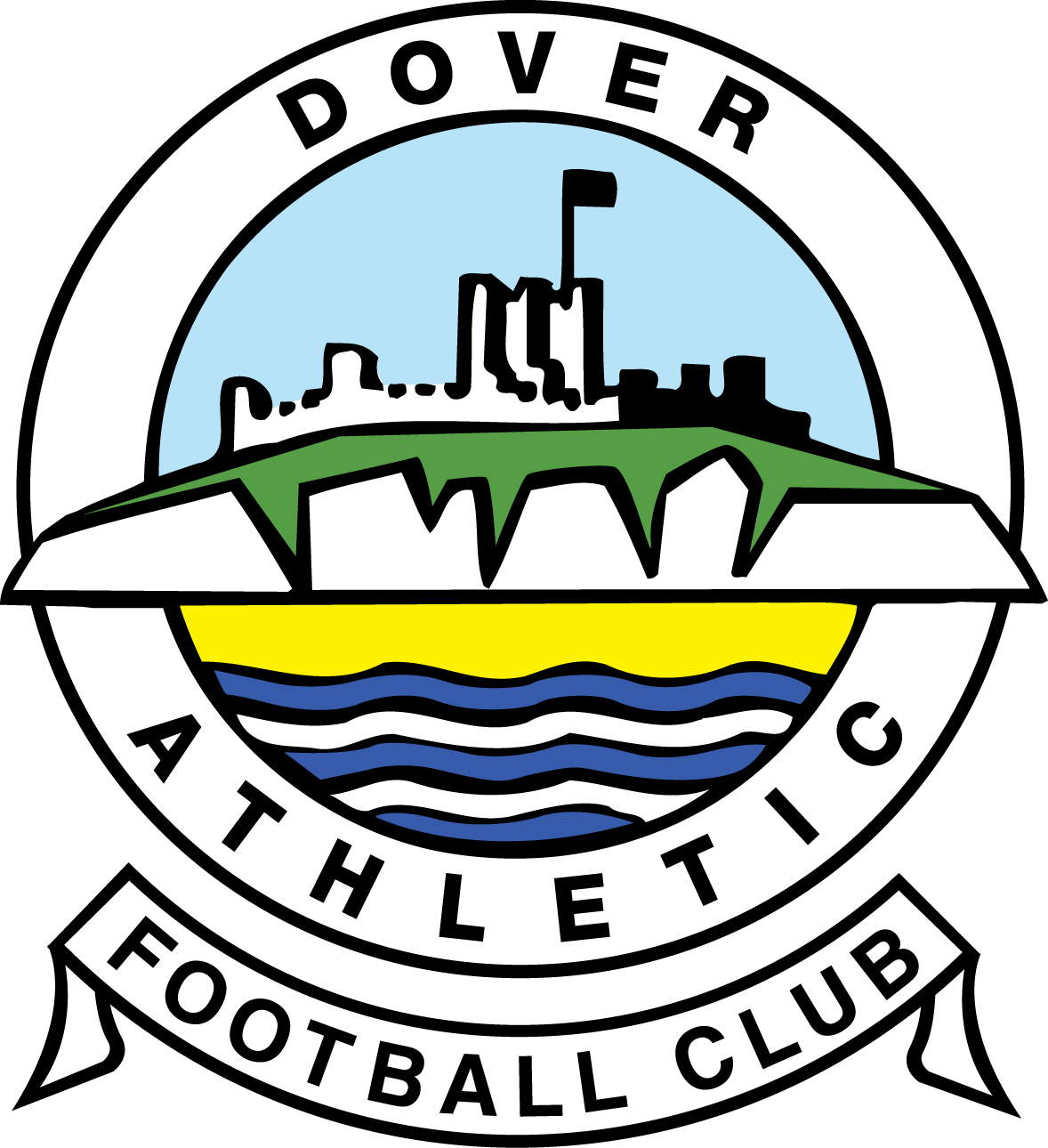 Kent Senior Cup
2016-2017
Dover Star Player:
James Caton
Home Scorers:
Emmanuel (38), N'Gala (56), Caton (80)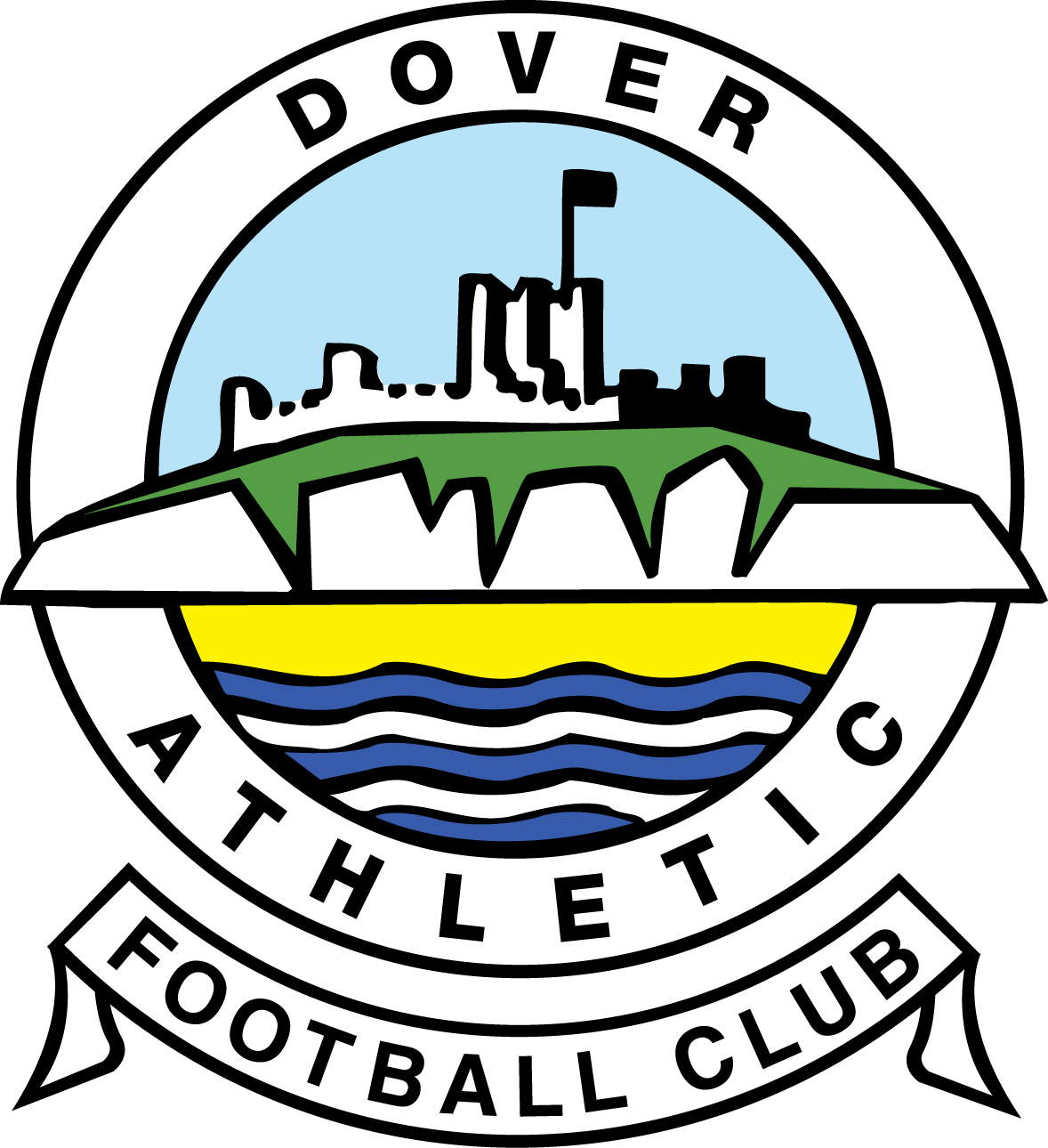 National League
2016-2017
Dover Star Player:
Richard Orlu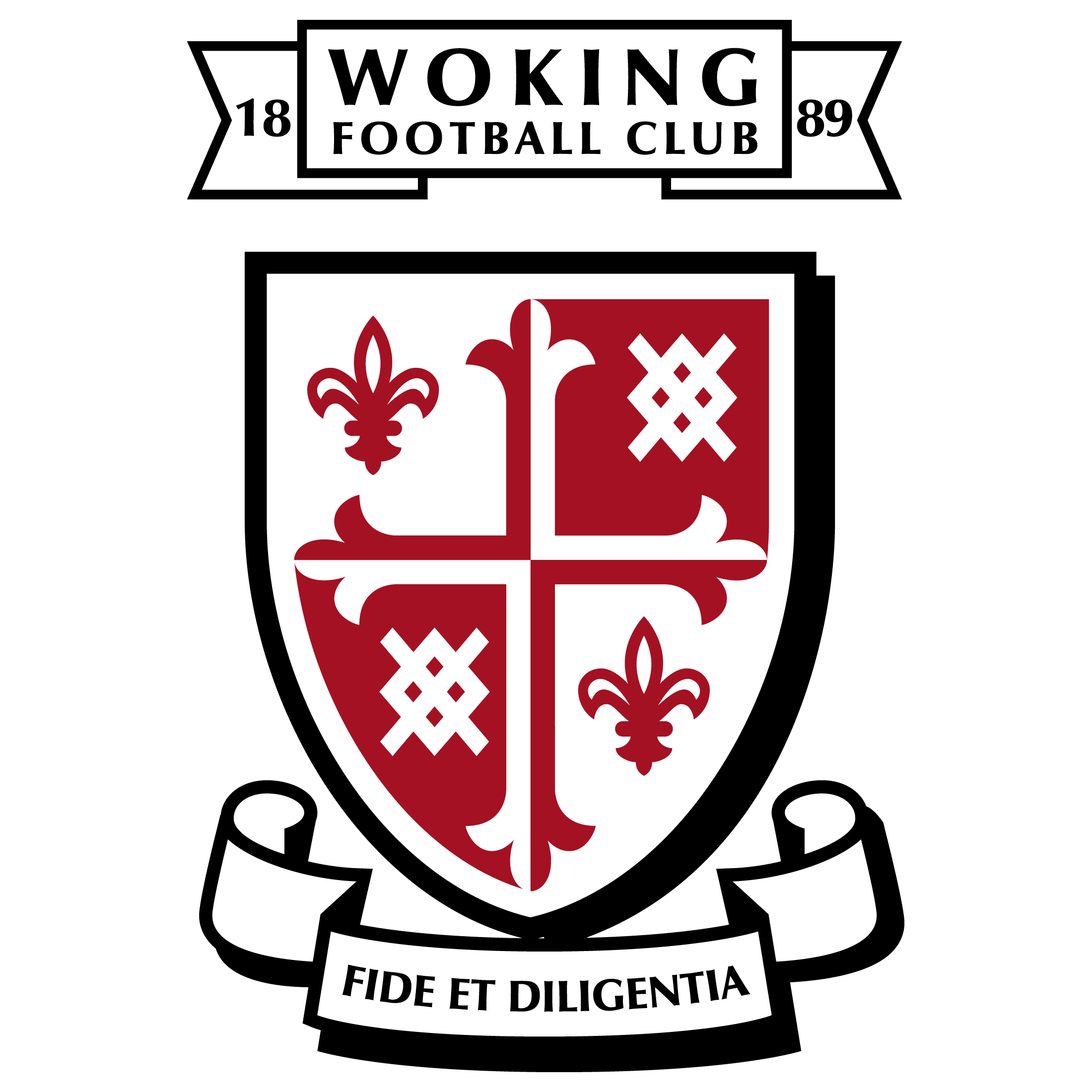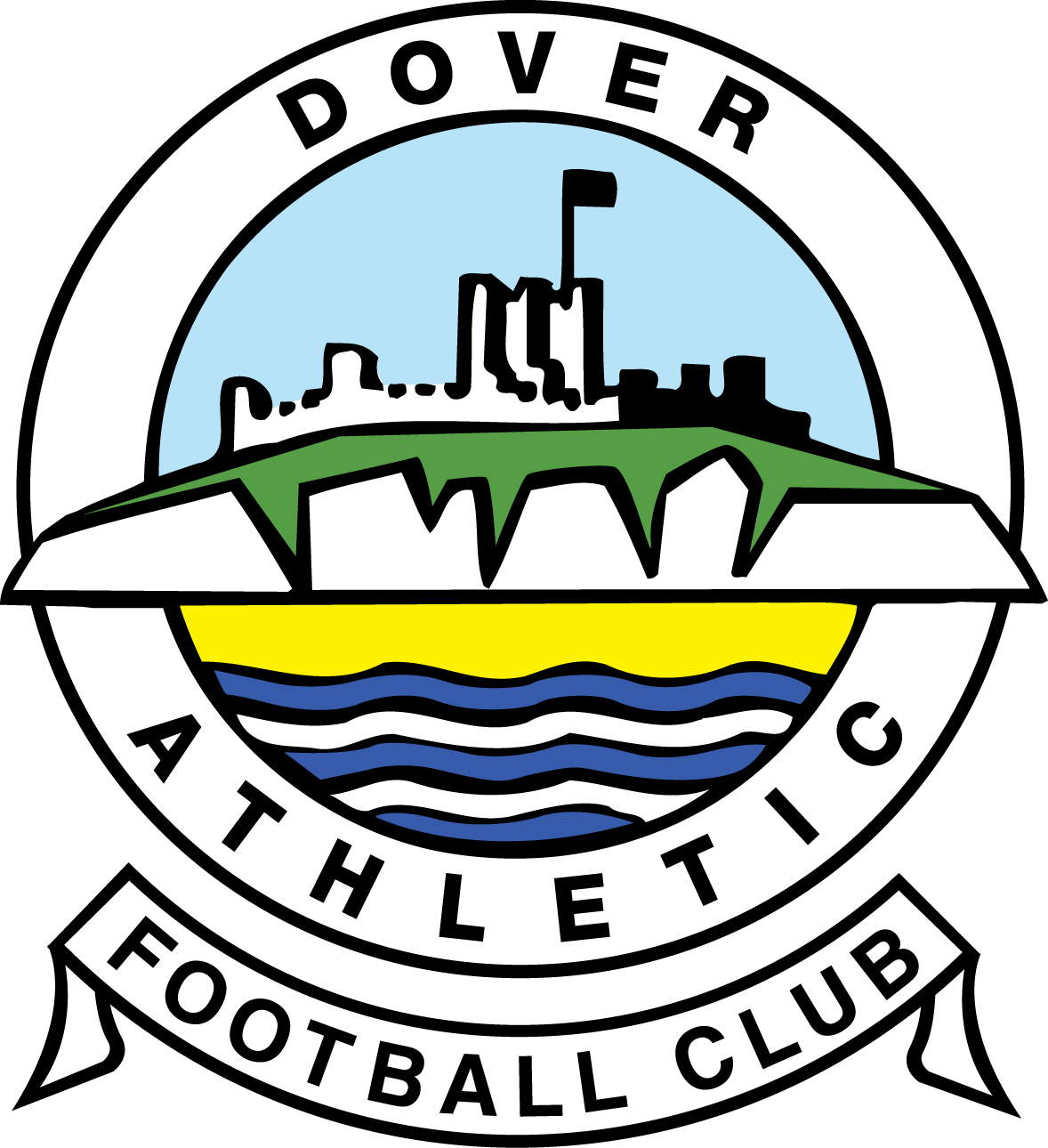 National League
2016-2017
The Laithwaite Community Stadium
Dover Star Player:
Bondz N'Gala
Home Scorers:
Kretzschmar (66)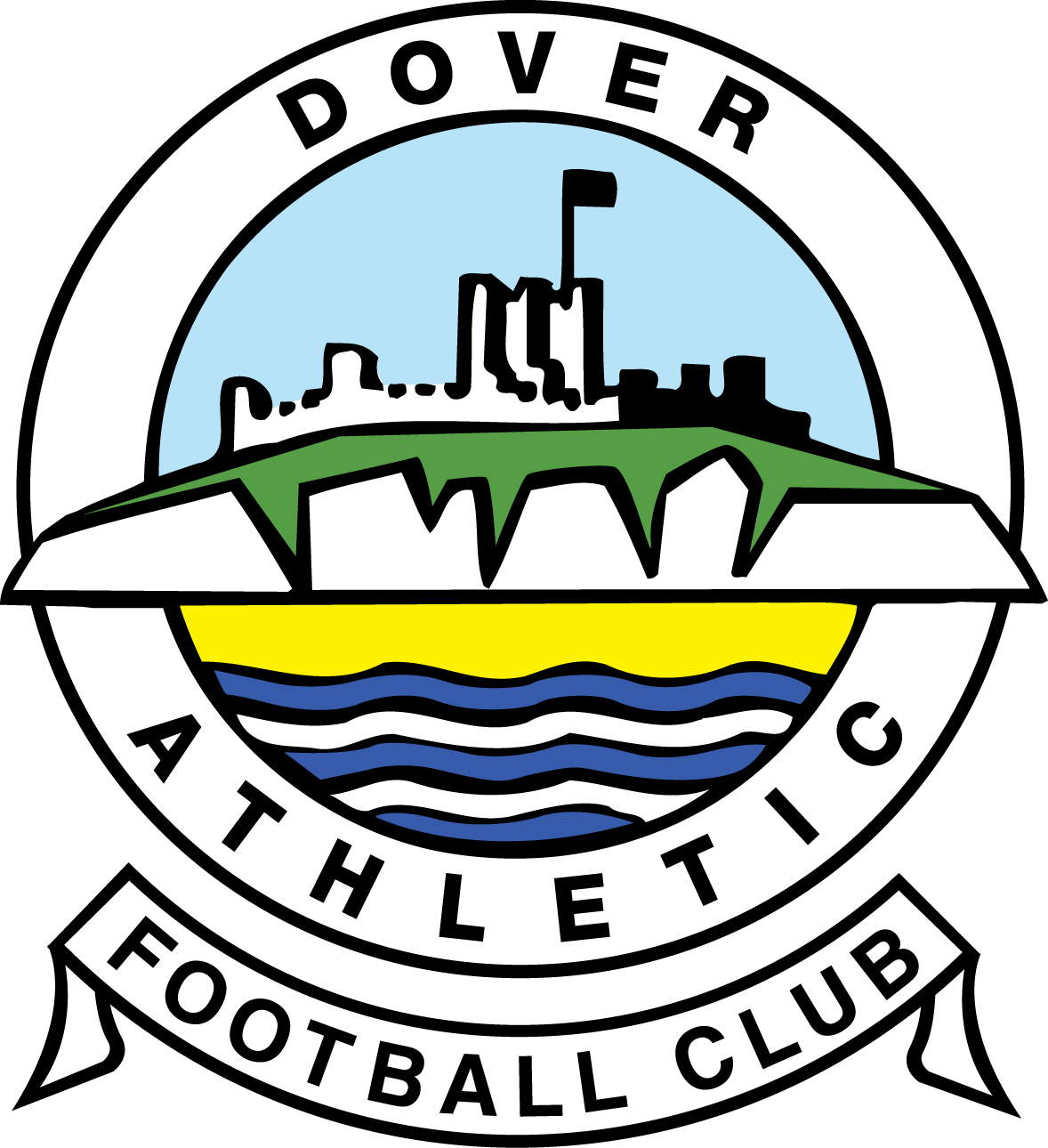 National League
2016-2017
Dover Star Player:
Joe Healy
Home Scorers:
Bateson (49)
Away Scorers:
Healy (55), Thomas (70)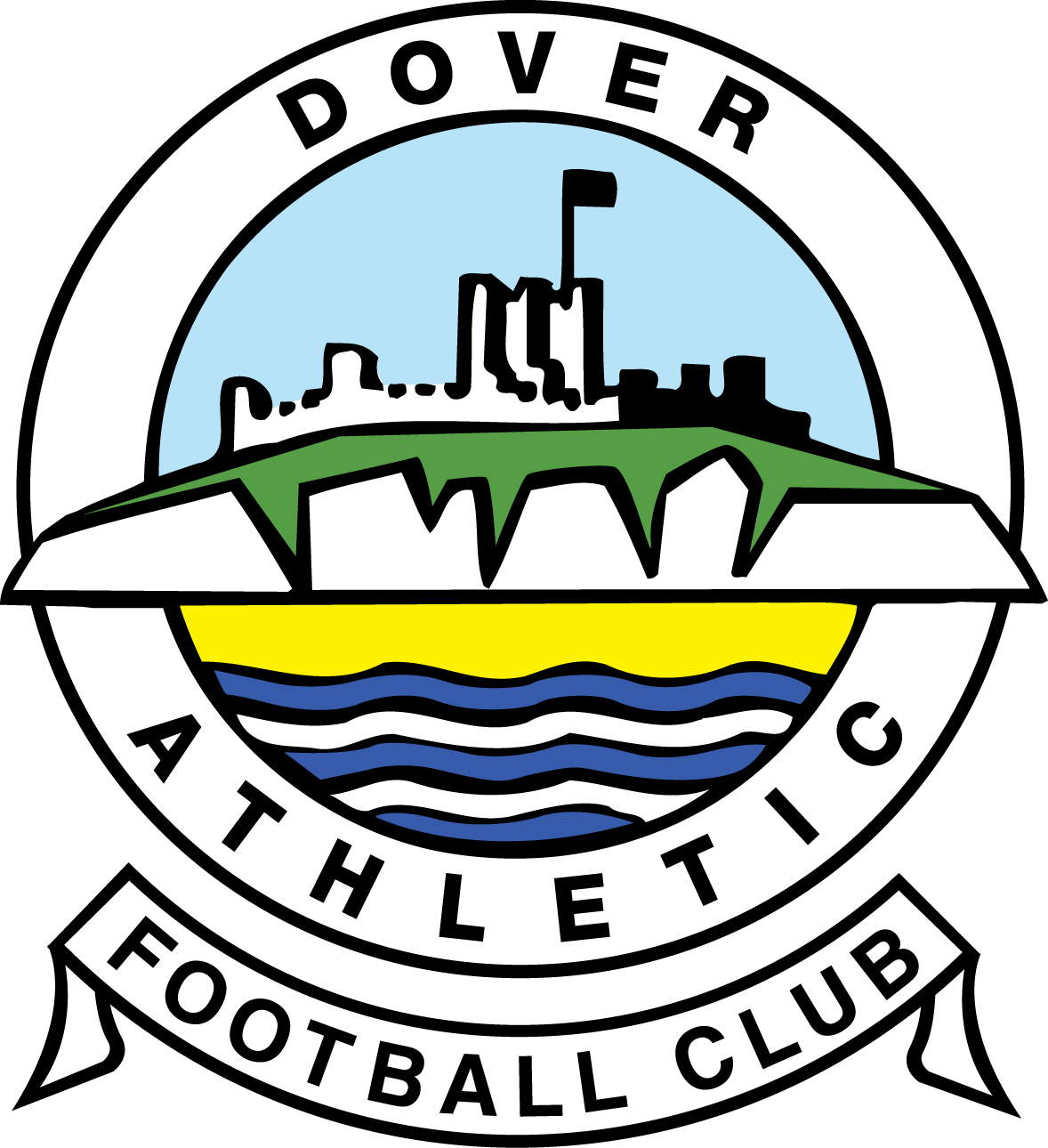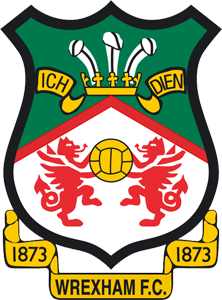 National League
2016-2017
Dover Star Player:
Nicky Deverdics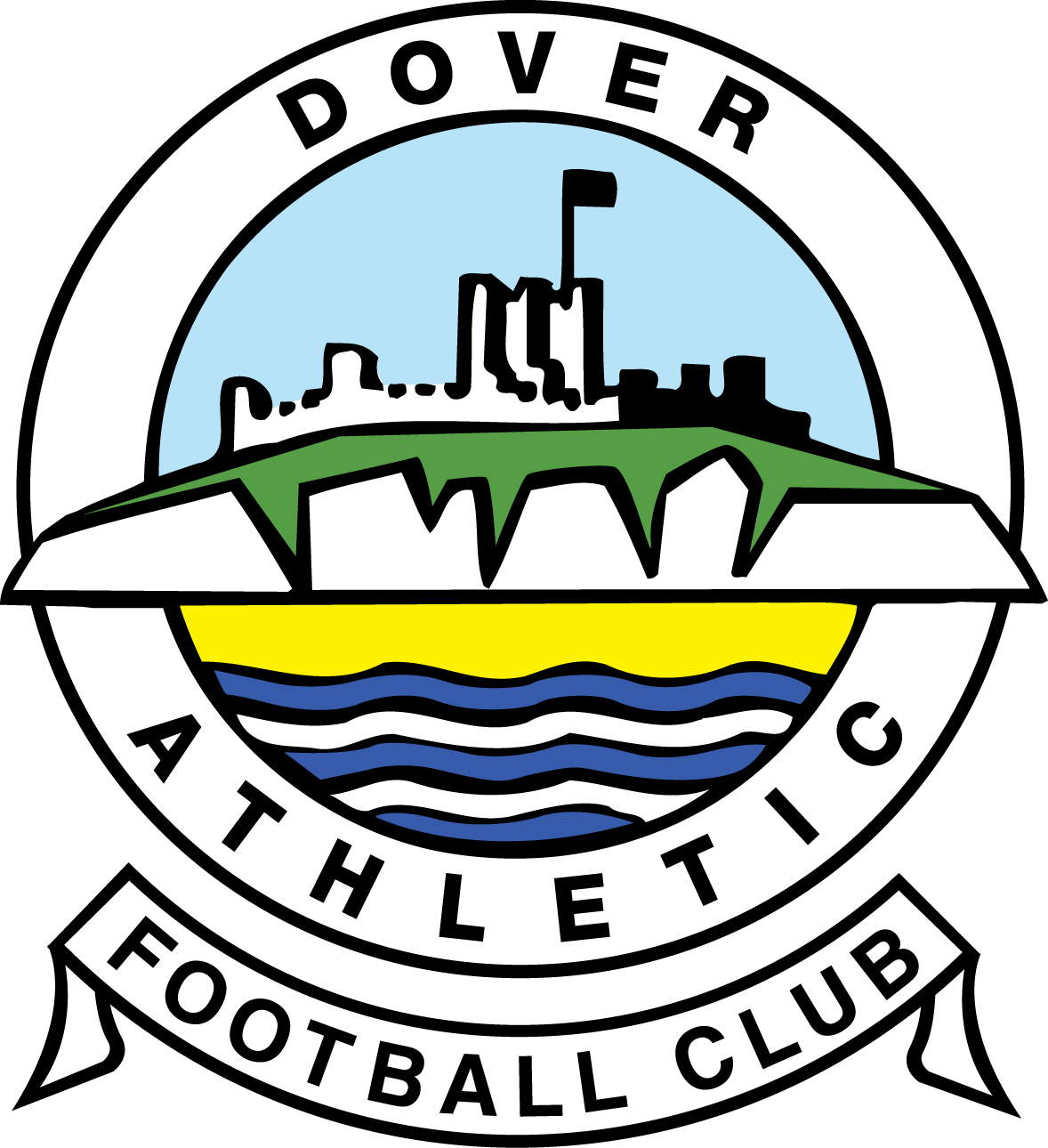 Kent Senior Cup
2016-2017
Dover Star Player:
James Caton
Home Scorers:
Emmanuel (65), Essam (70), Caton (75), Jackson Jnr (90)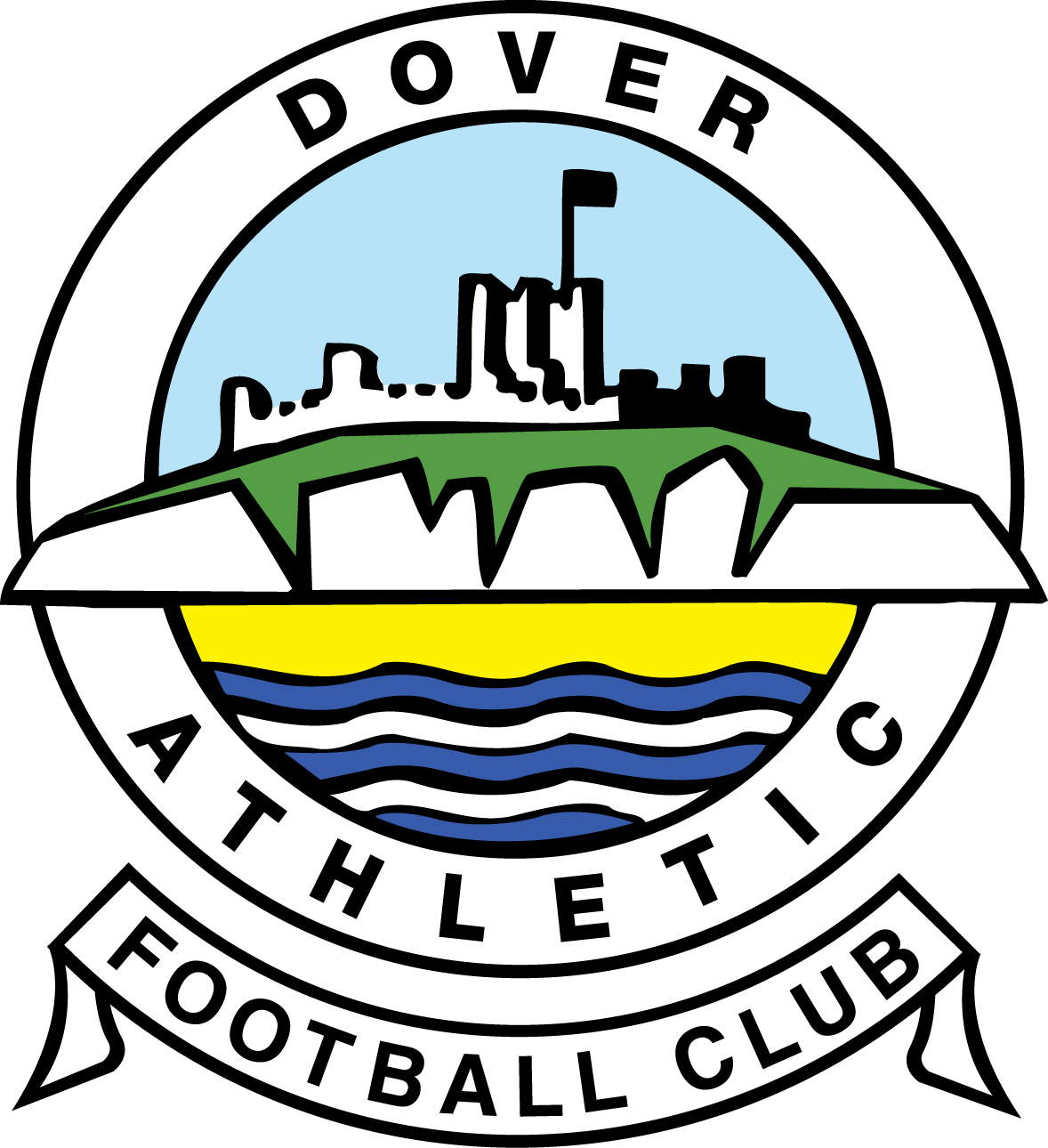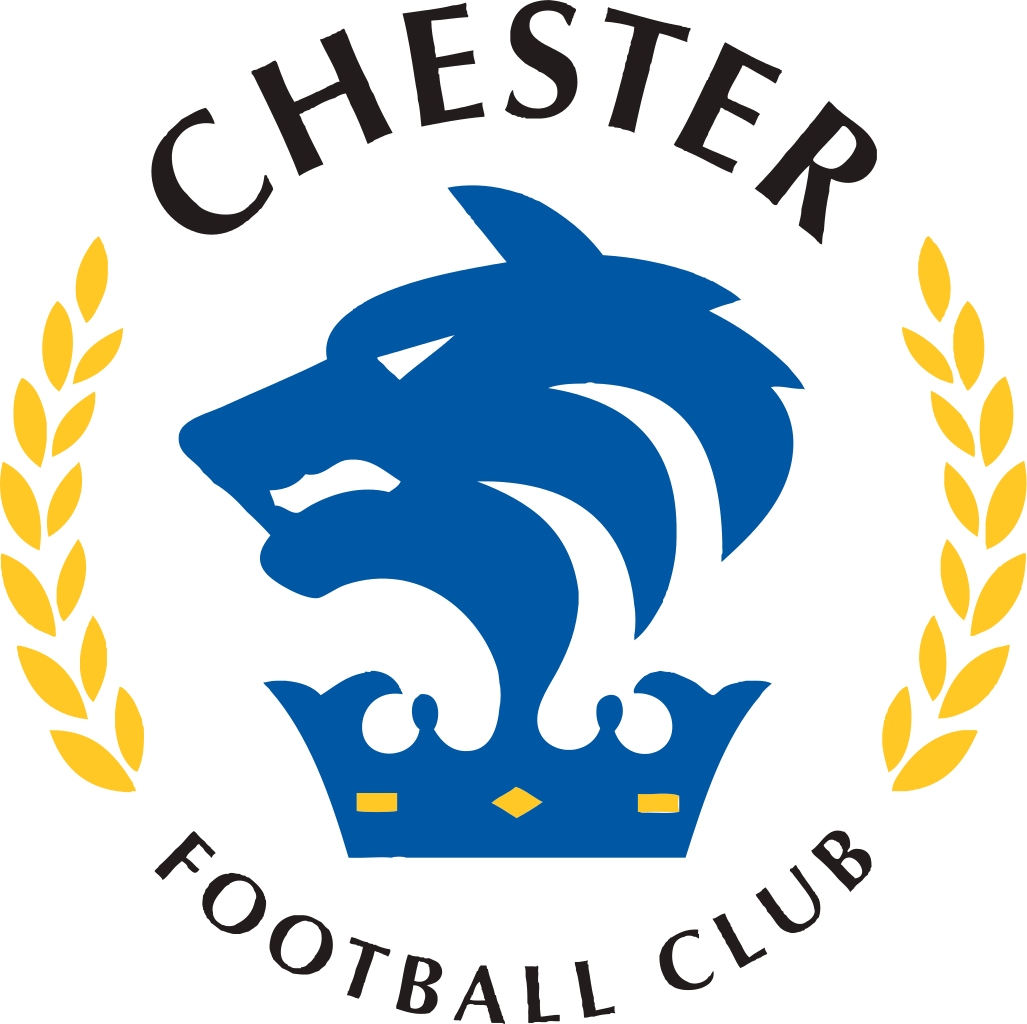 National League
2016-2017
Dover Star Player:
Ricky Miller
Home Scorers:
Miller (26 pen, 49), Healy (58)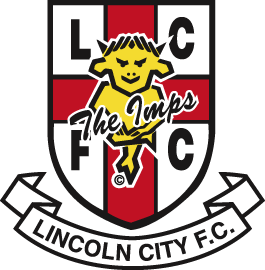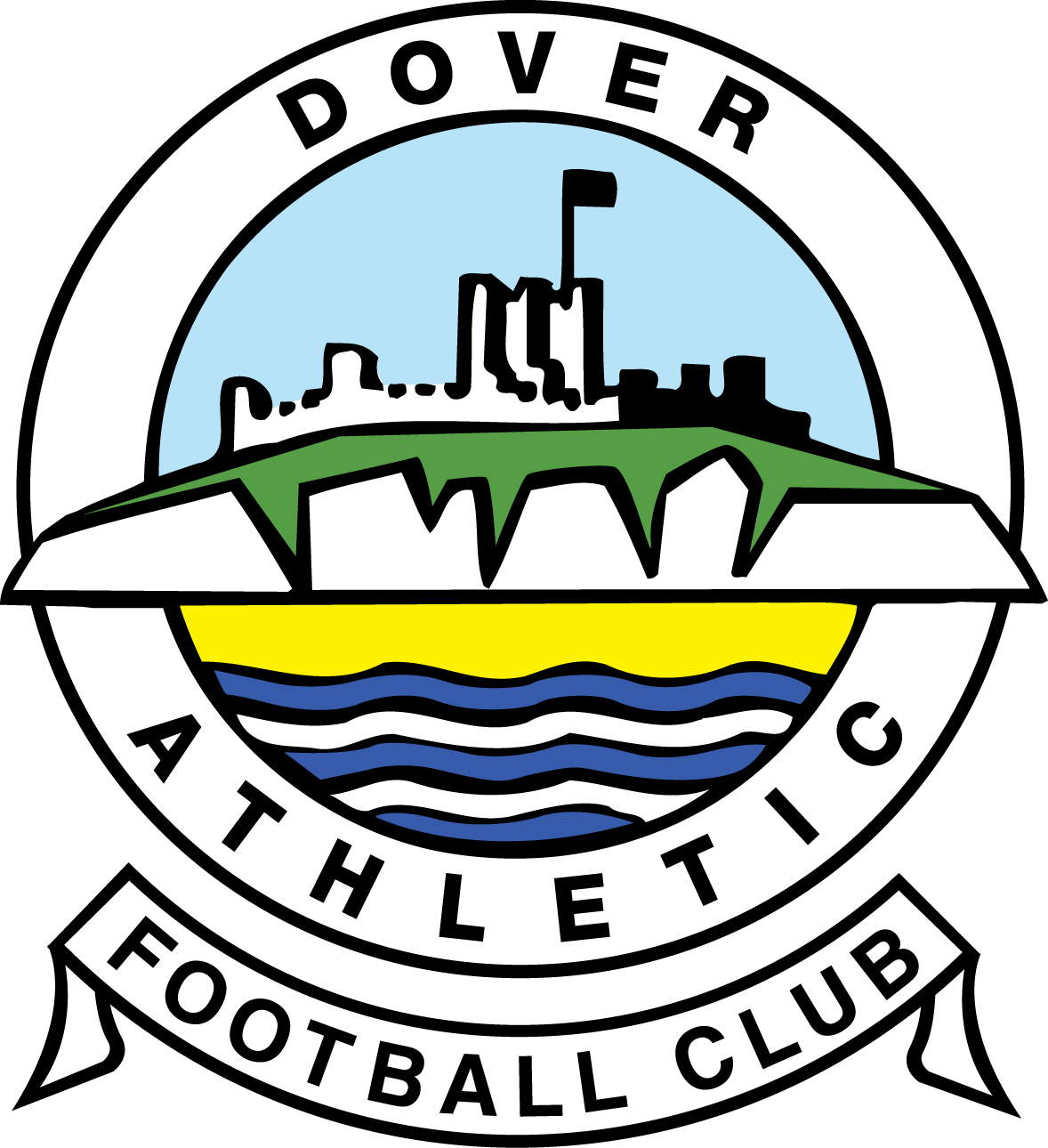 National League
2016-2017
Dover Star Player:
Ross Lafayette
Home Scorers:
Sterling OG (9), Hawkridge (83)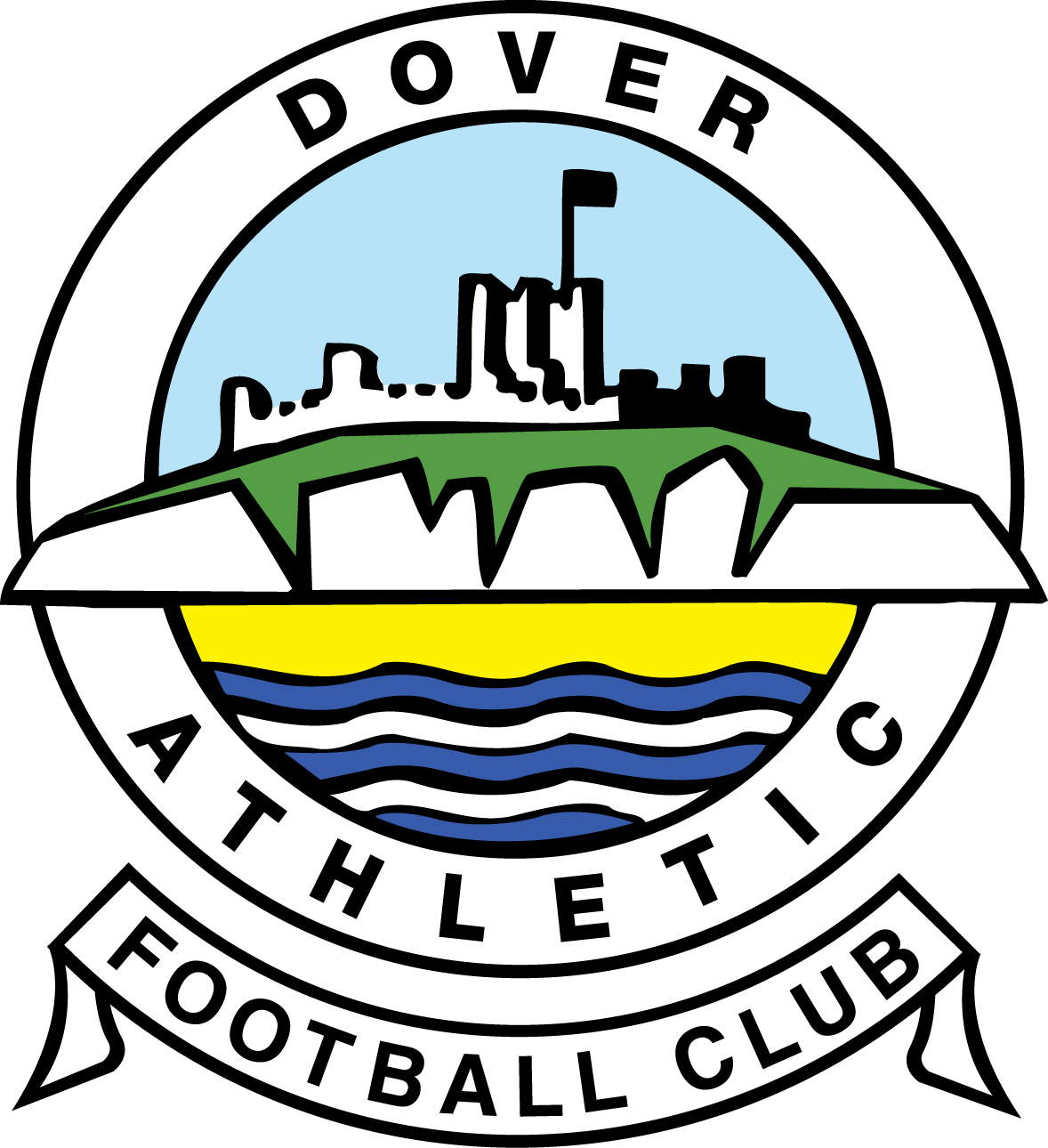 Kent Senior Cup
2016-2017
Dover Star Player:
Tyrone Marsh