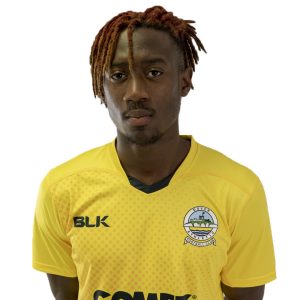 Former Crystal Palace and Charlton Athletic winger who joined Dover in August 2017.
The attacker had featured as a triallist during last season's pre-season campaign and scored on his first appearance for Whites in the 3-0 win at Deal Town in 2017.
Daniel came through the ranks at Crystal Palace earning a professional contract in July 2012 before leaving for Charlton Athletic the following year.
During his time at the Valley, Kadell spent time on loan with both Hayes & Yeading United and at Torquay United.
After being released by Charlton, the Guyana under-23 representative, joined Woking where he scored three goals in 21 National League appearances.
He then moved to Welling United, scoring three goals in 16 National League games.
After leaving Welling, Daniel spent time at Dulwich Hamlet and Leatherhead.
Results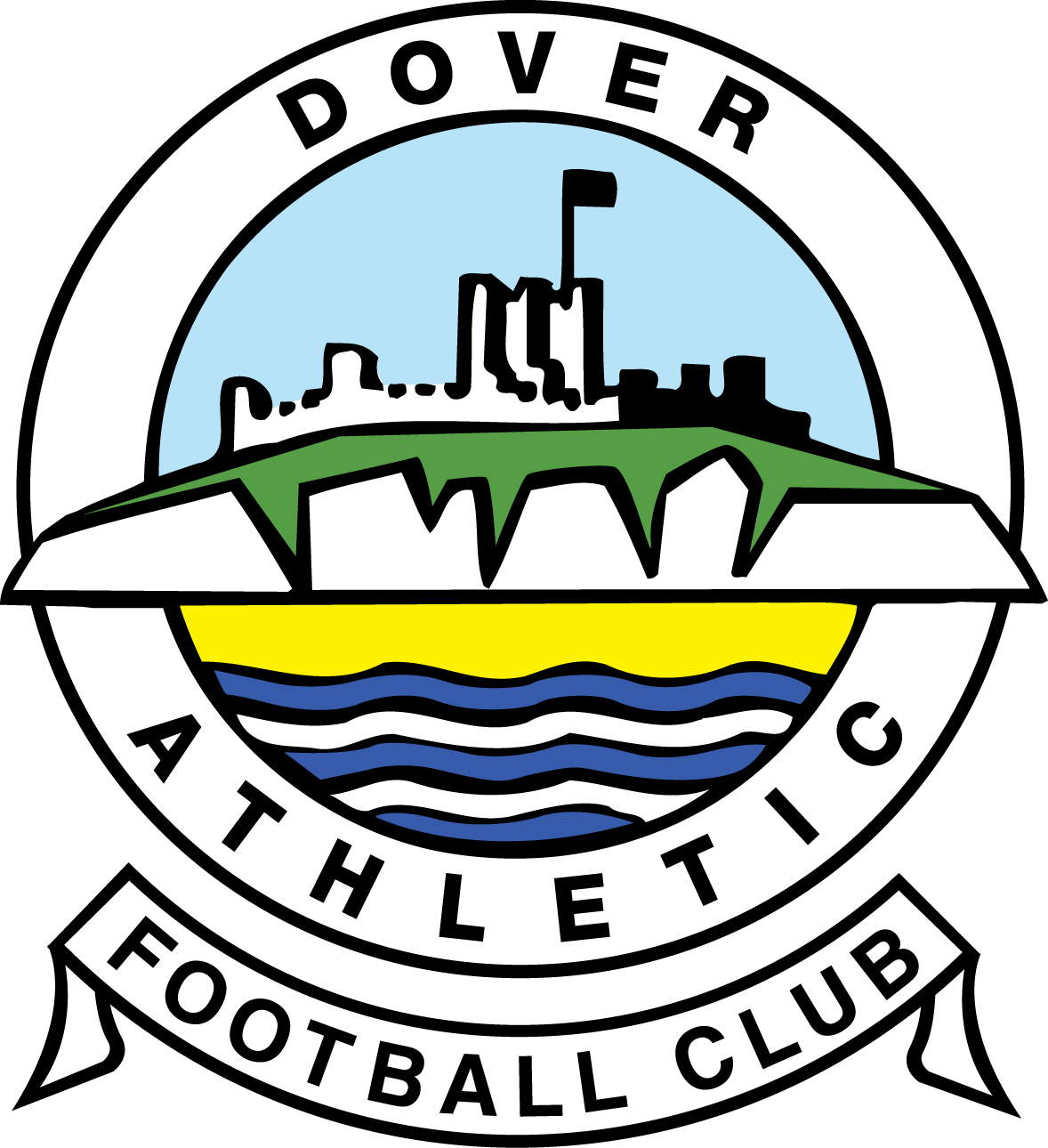 National League
2018-2019
Dover Star Player:
Mitch Walker
Home Scorers:
Lewis (17), Effiong (76), Passley (90 pen)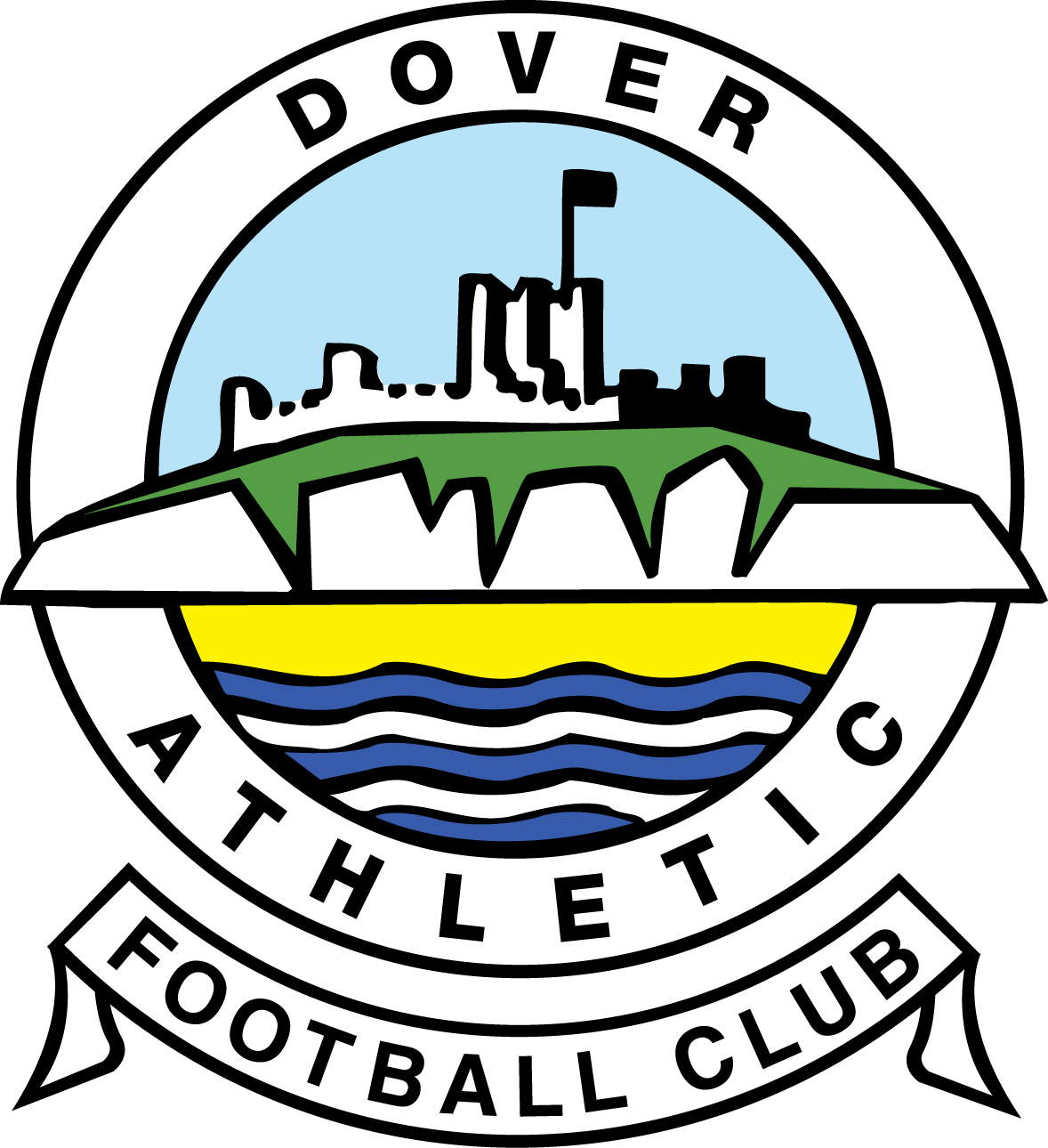 National League
2018-2019
Dover Star Player:
Anthony Jeffrey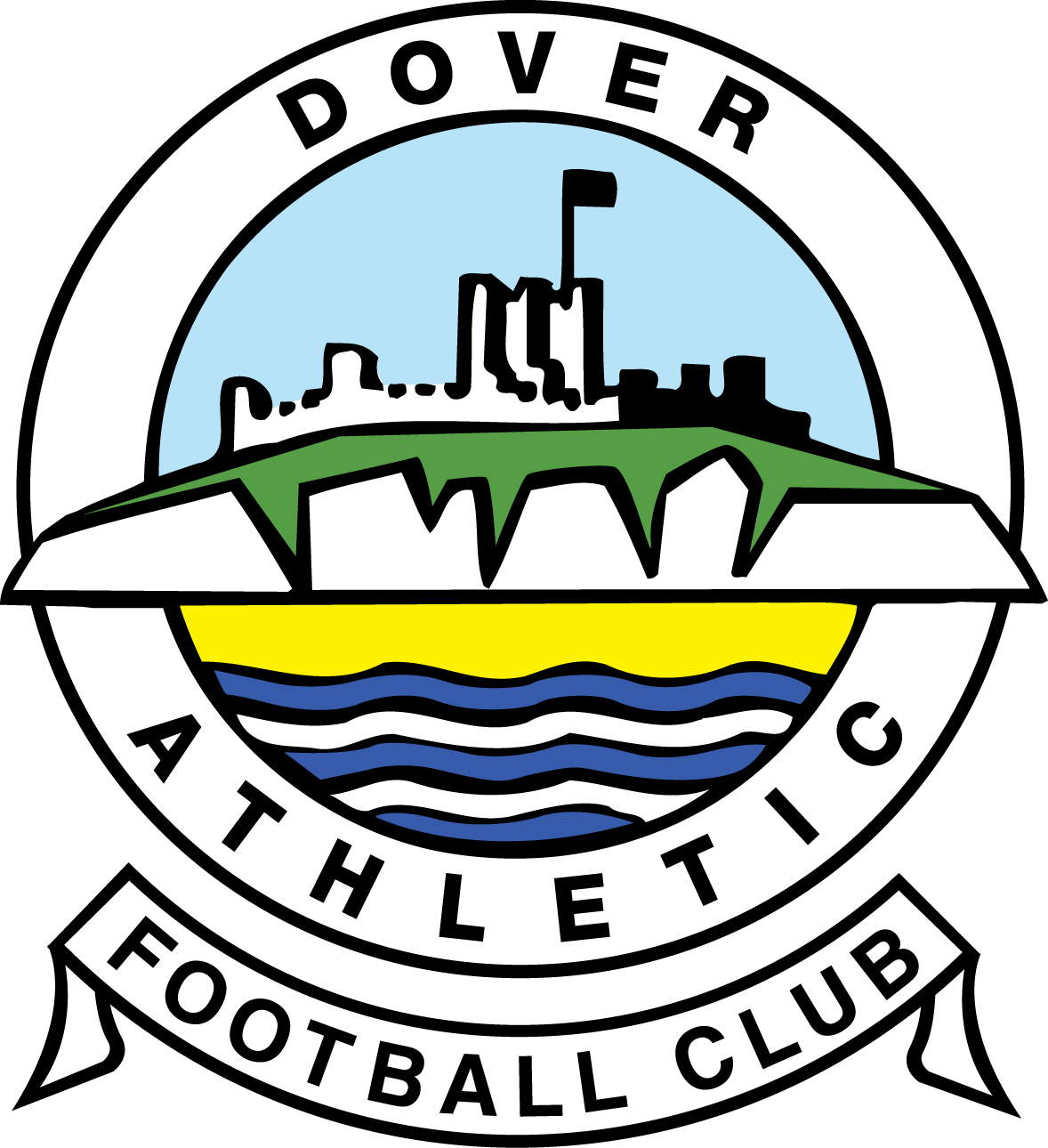 National League
2018-2019
Dover Star Player:
Anthony Jeffrey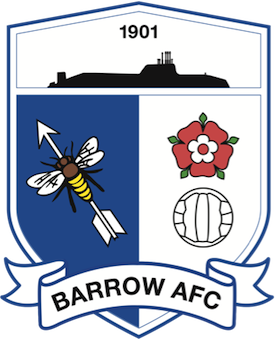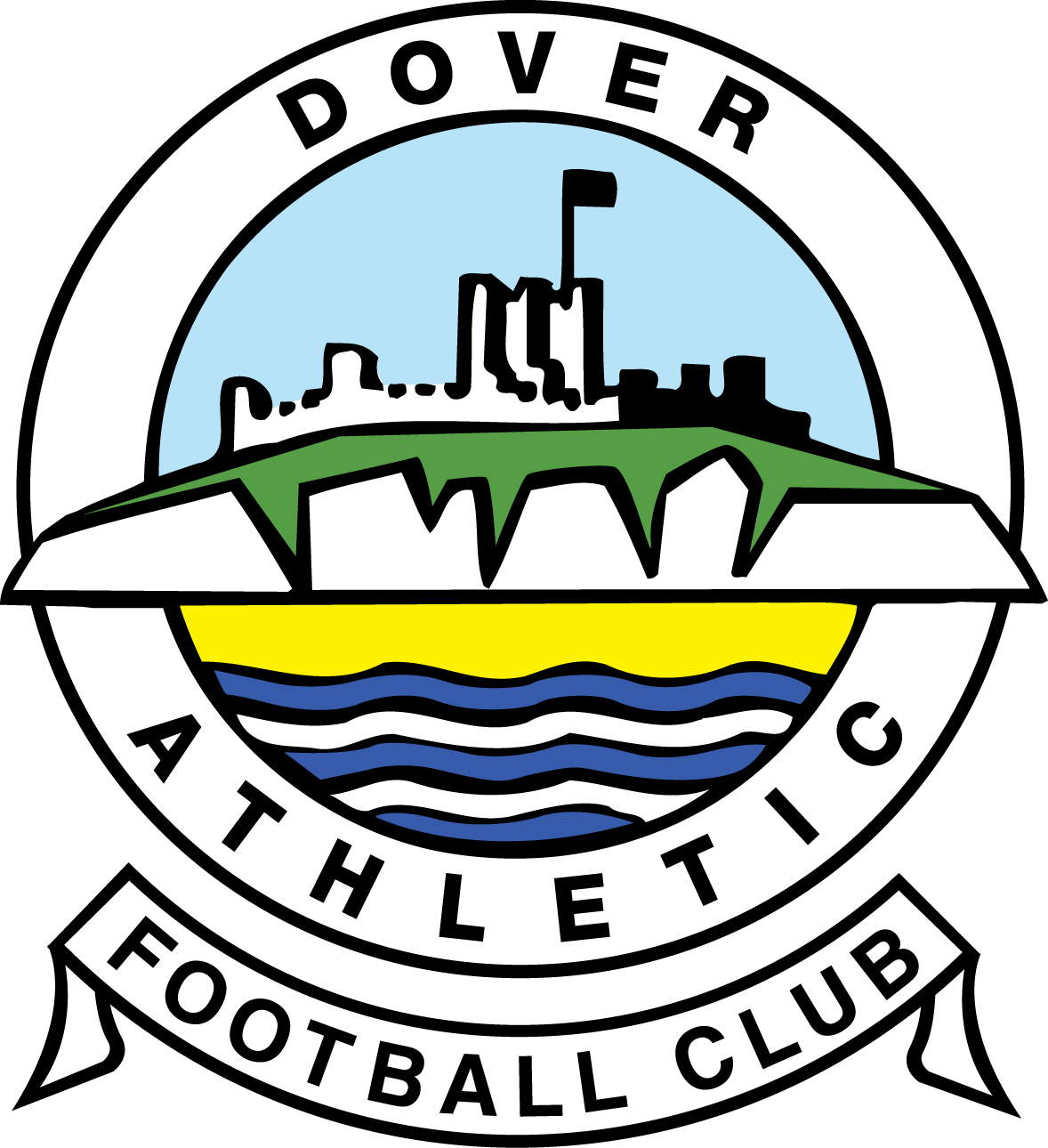 National League
2018-2019
Progression Solicitors Stadium
Dover Star Player:
Anthony Jeffrey
Home Scorers:
Rooney (44), Hardcastle (67)
Away Scorers:
Brundle (73), Jeffrey (81), Modeste (90)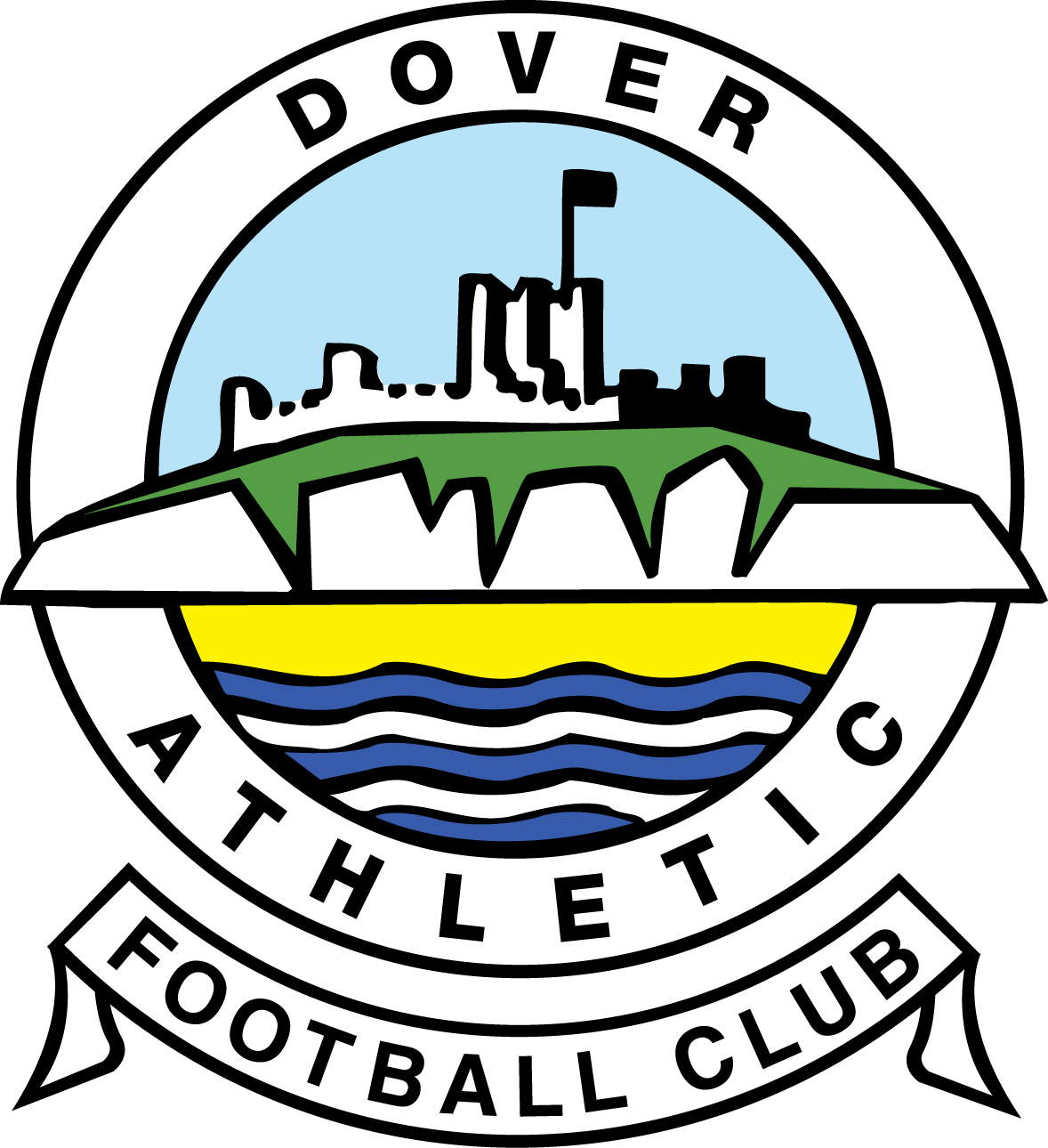 National League
2018-2019
Dover Star Player:
Stuart Lewis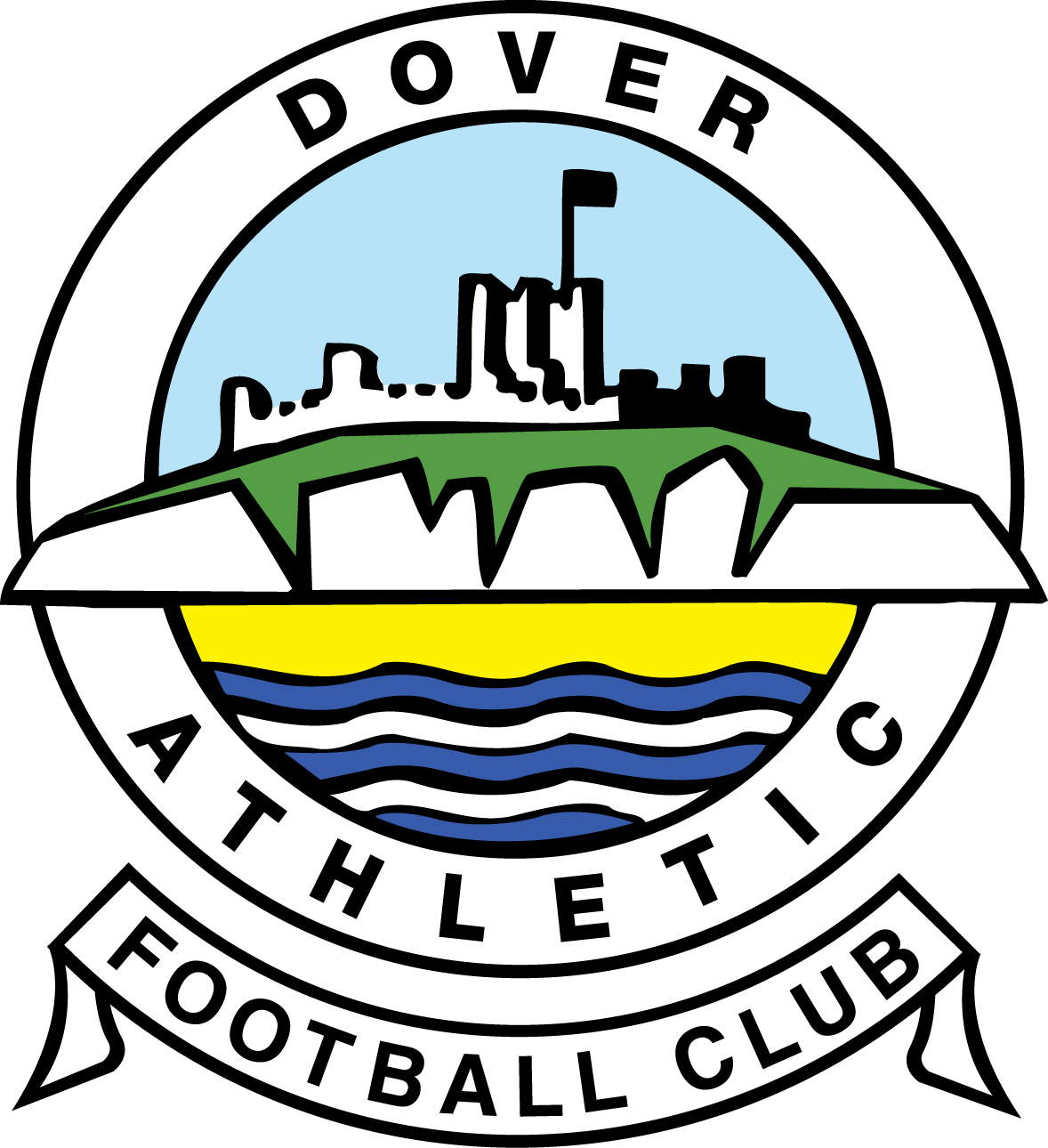 National League
2018-2019
The Chigwell Construction Stadium
Dover Star Player:
Jamie Allen
Home Scorers:
Wright (69)
Away Scorers:
Allen (21), Gomis (28), Pavey (50)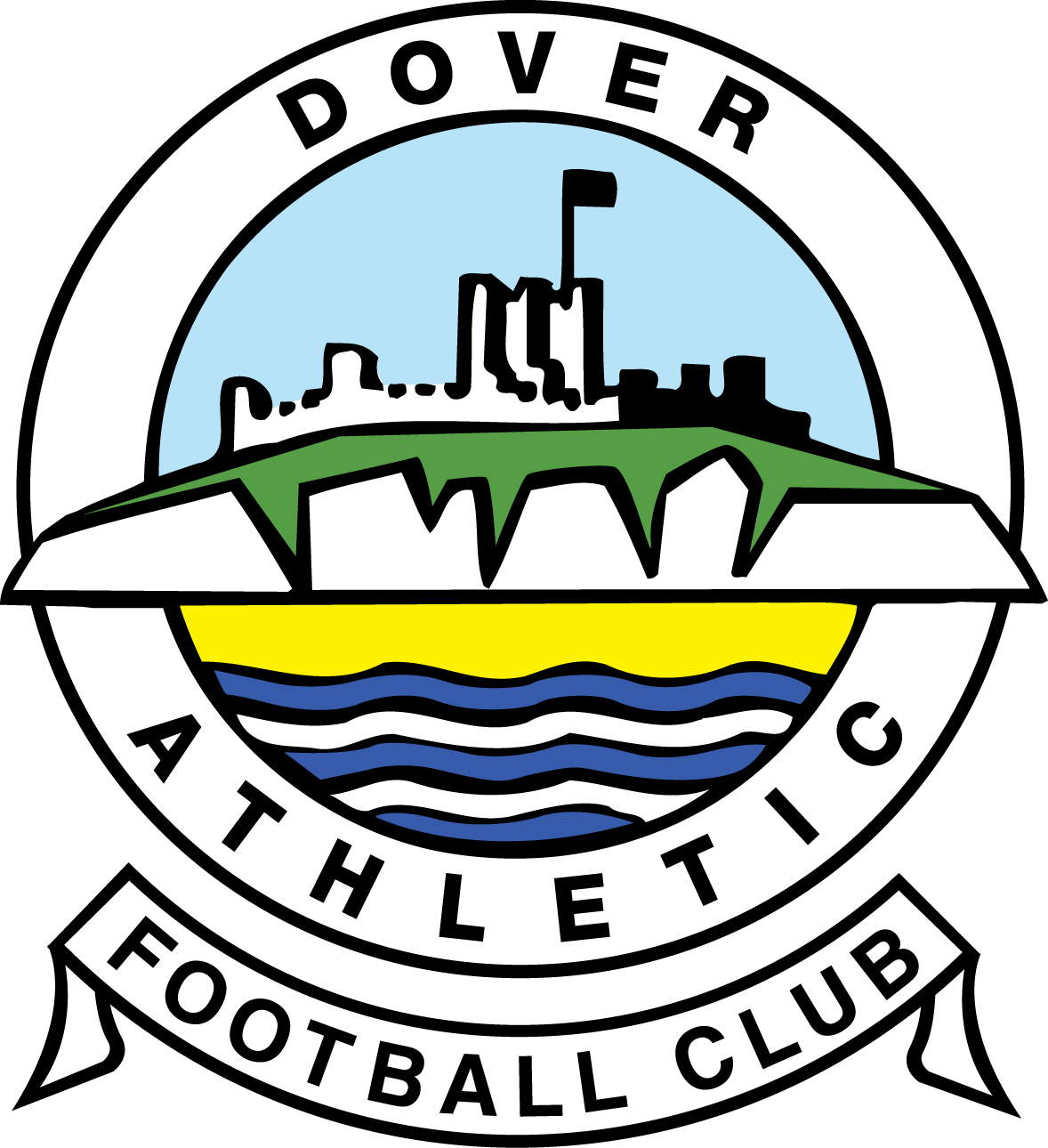 National League
2018-2019
Dover Star Player:
Jai Reason
Home Scorers:
Pavey (25), Jeffrey (61)
Away Scorers:
Kosylo (64)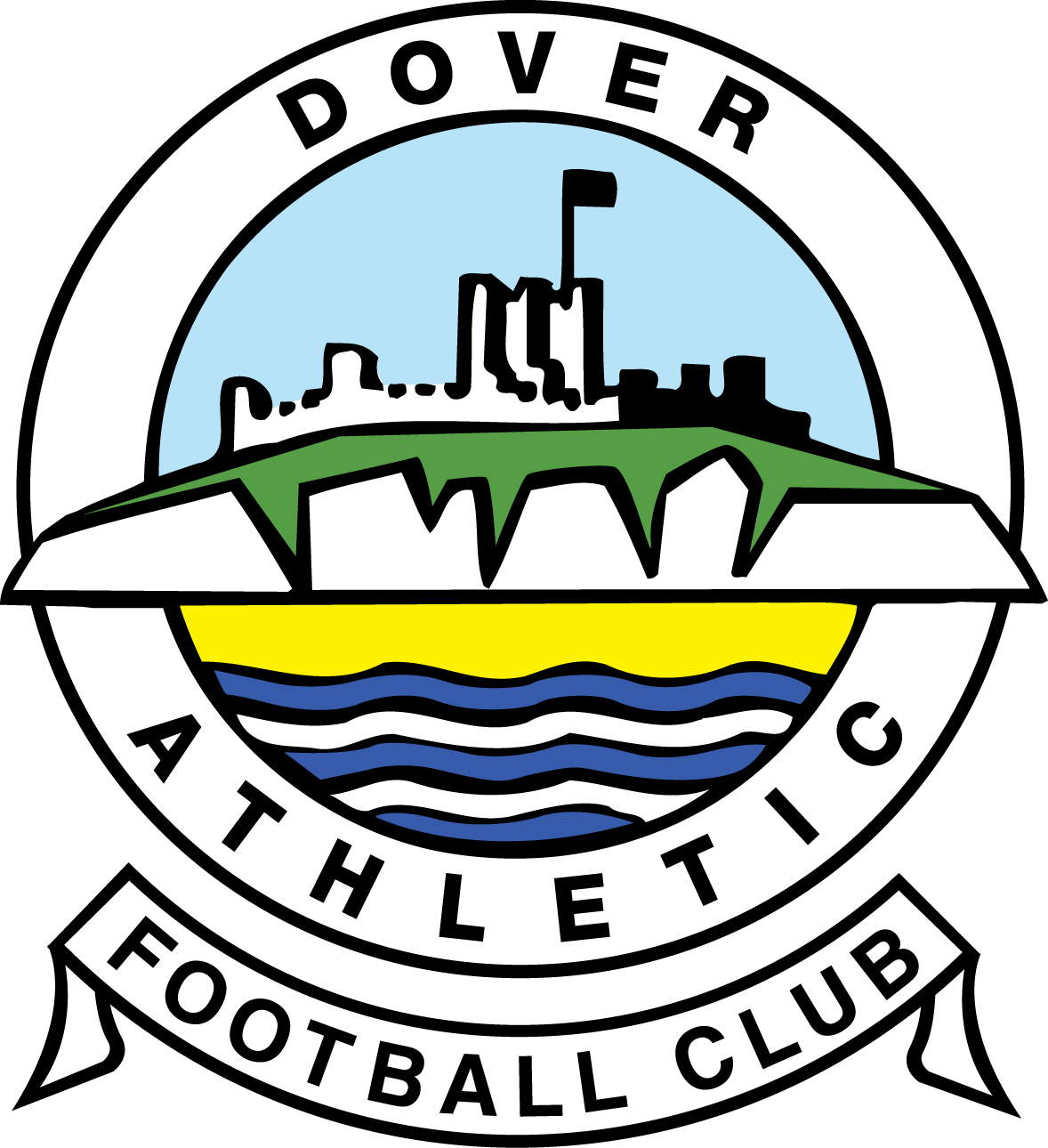 The FA Trophy
2018-2019
Dover Star Player:
Mitch Brundle
Home Scorers:
Effiong (14)
Away Scorers:
Muldoon (15, 64)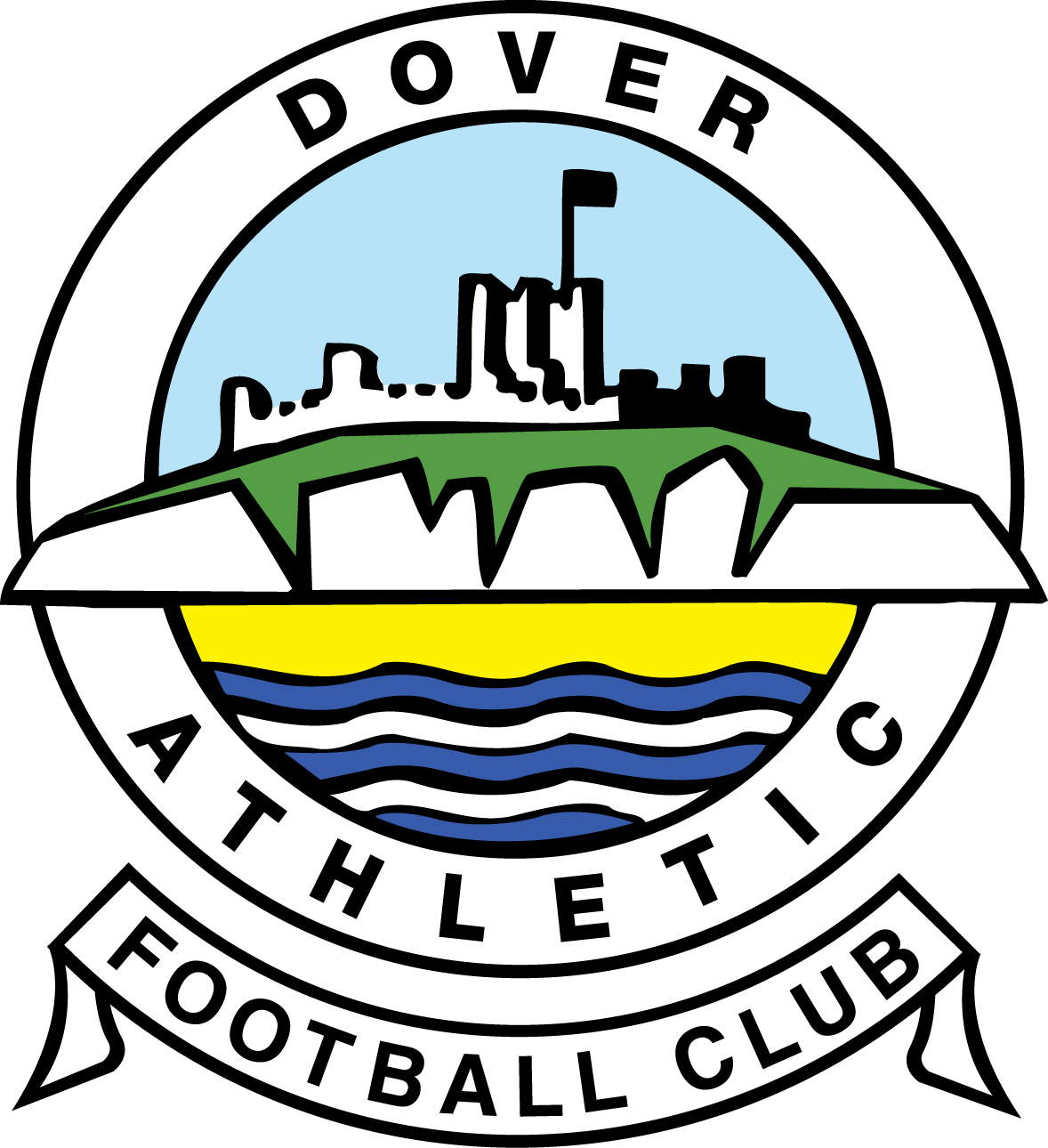 The FA Trophy
2018-2019
Dover Star Player:
Alfie Pavey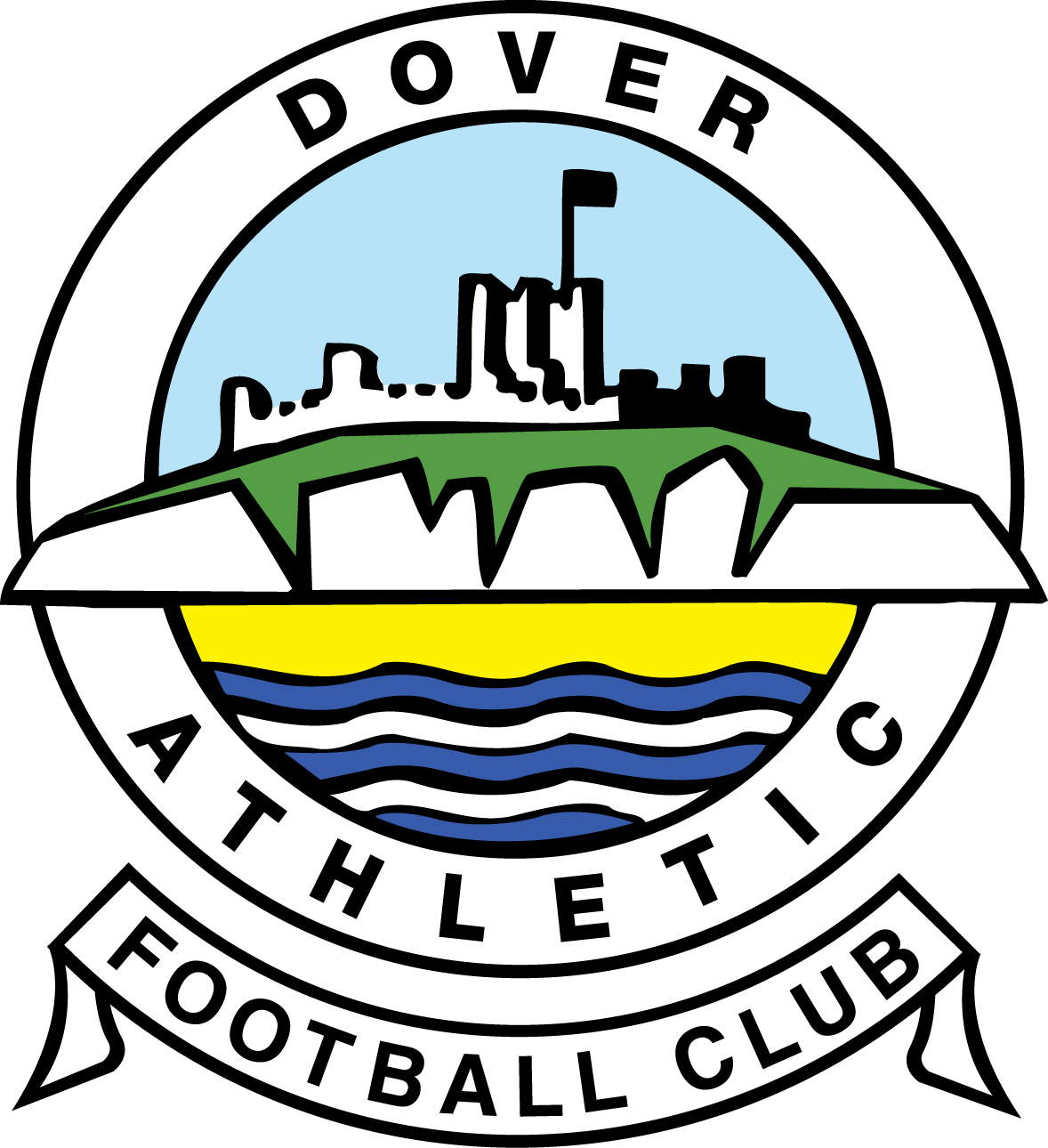 The FA Trophy
2018-2019
Dover Star Player:
Joe Bedford
Home Scorers:
Pavey (63), Jeffrey (90+2)
Away Scorers:
Kabamba (30), Rutherford (69)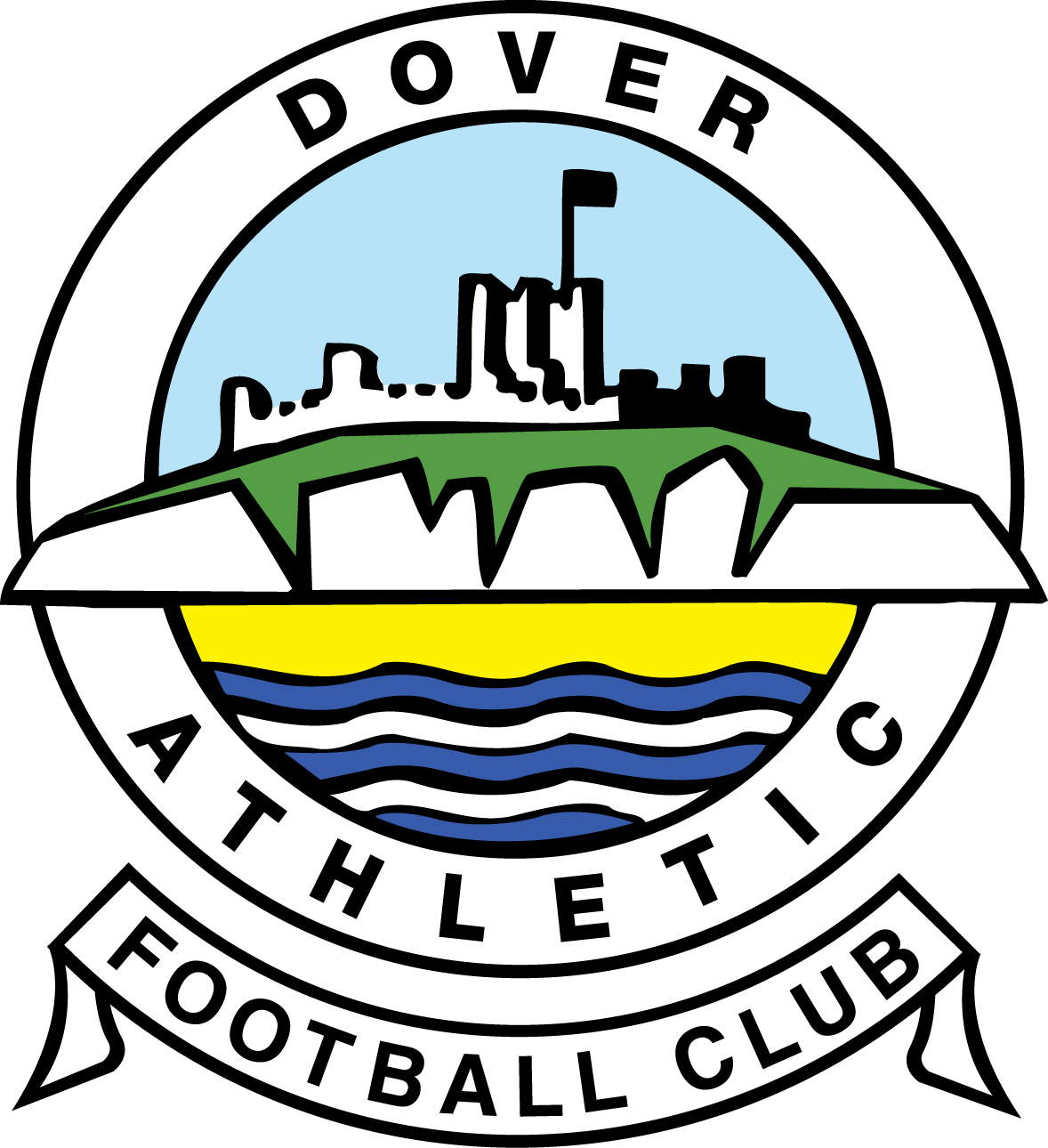 National League
2018-2019
Dover Star Player:
Inih Effiong
Home Scorers:
Effiong (83), (90+3)
Red Cards:
Jeffrey (66) (Dover)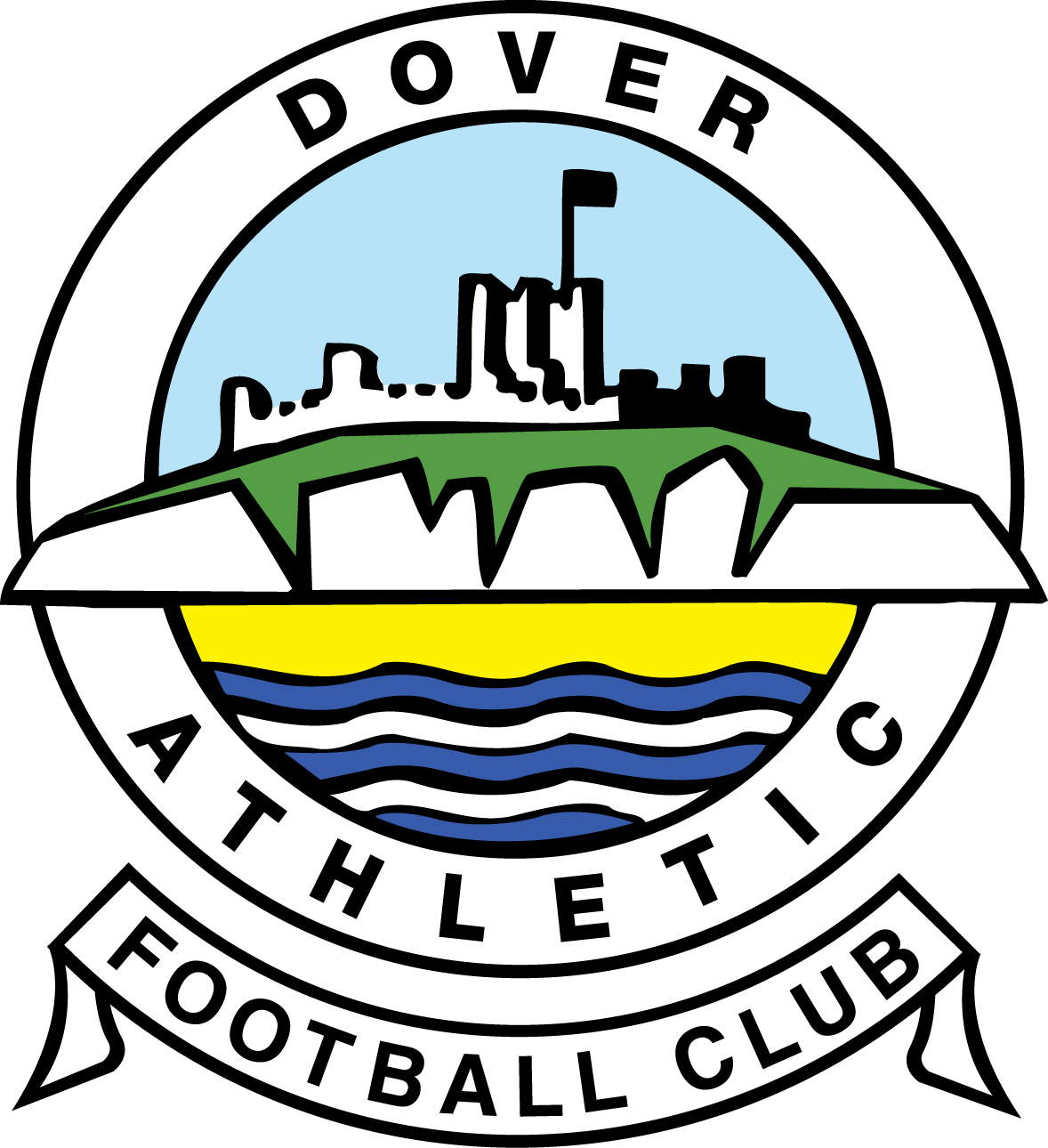 The FA Cup
2018-2019
The Energy Check Stadium at Gigg Lane
Dover Star Player:
Josh Passley
Home Scorers:
O'Shea (12), Mayor (18), Moore (36, 64), Telford (90+1)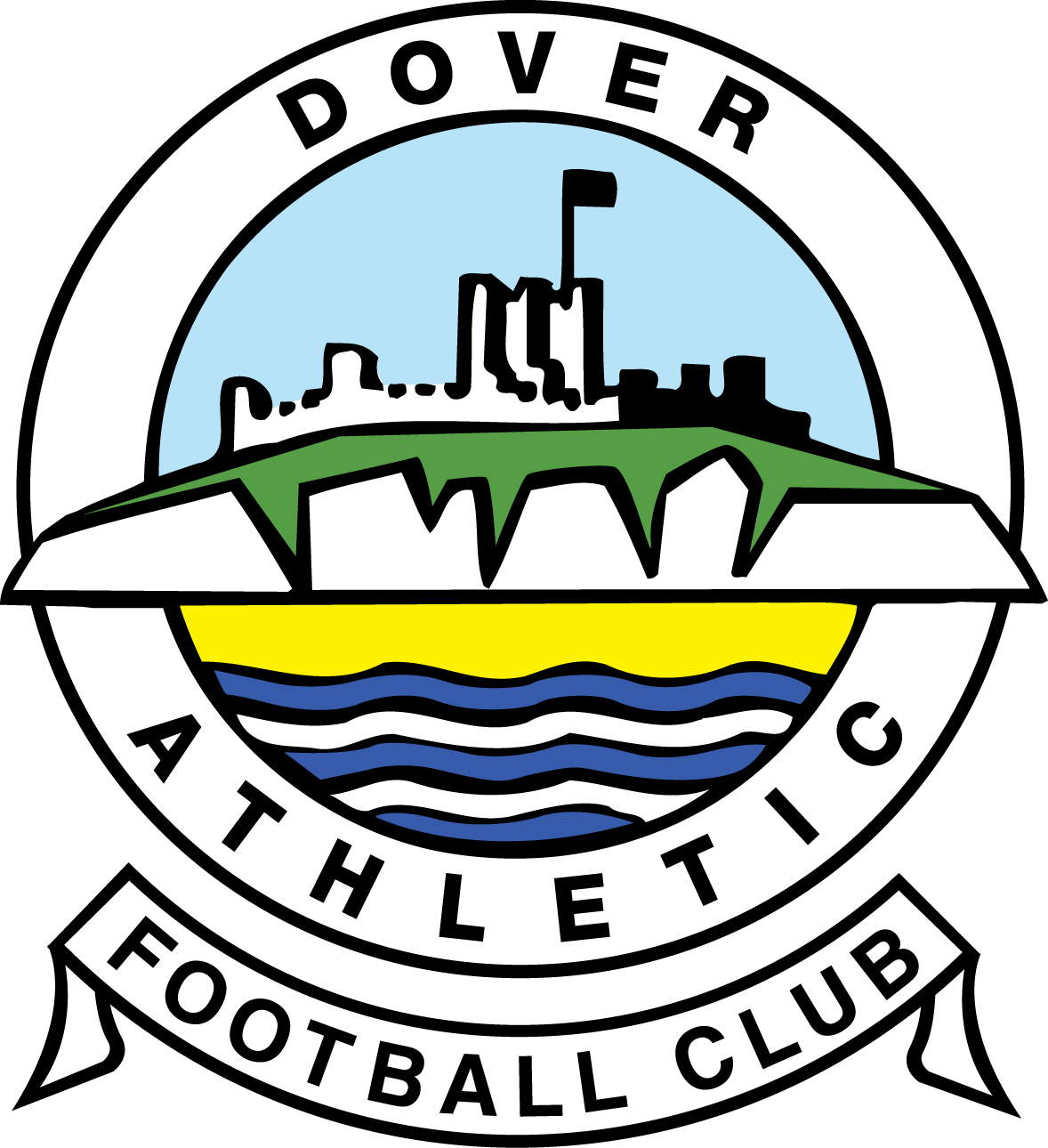 National League
2018-2019
Dover Star Player:
Bobby-Joe Taylor
Home Scorers:
Lokko (37), Reason (74)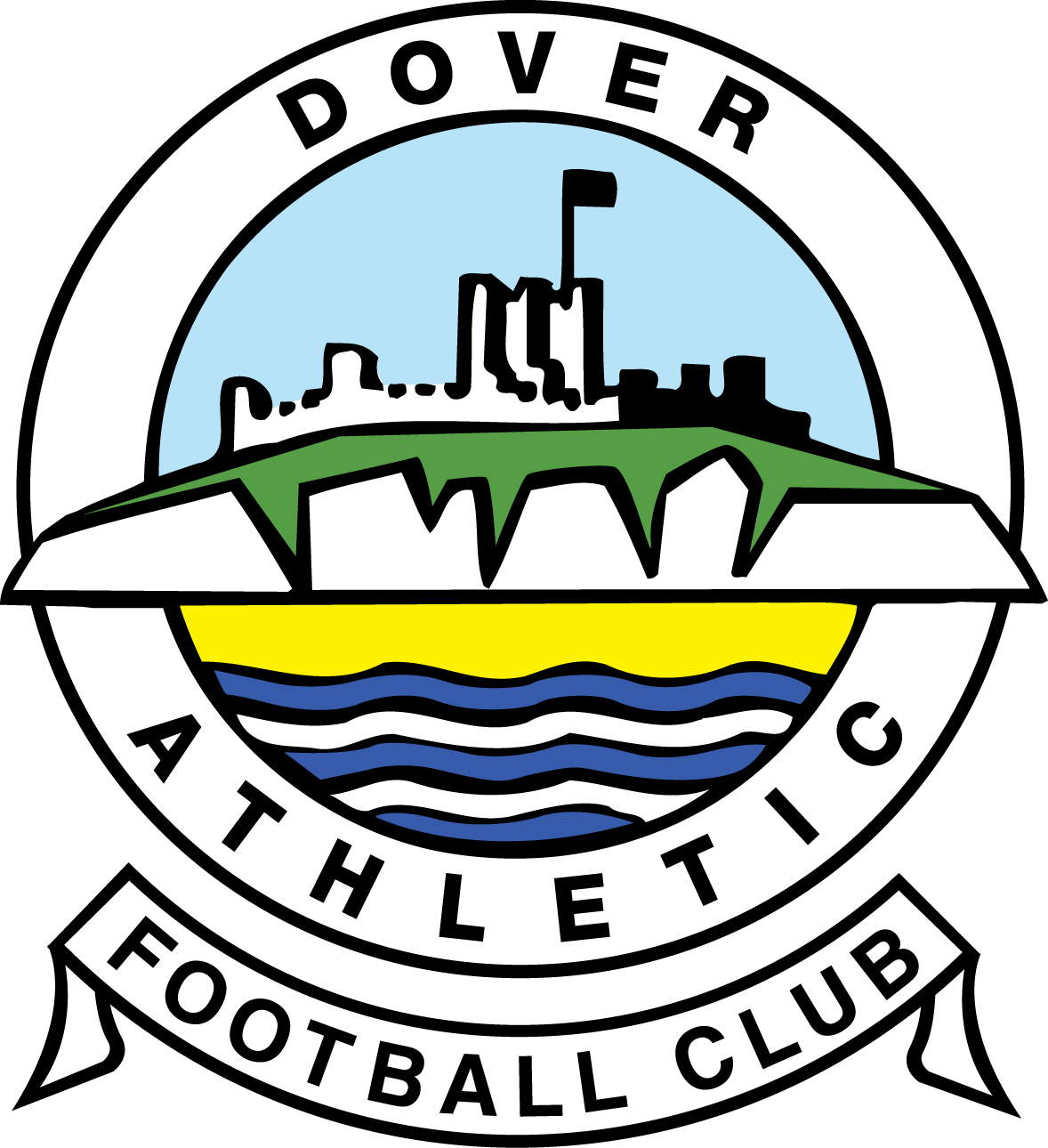 National League
2018-2019
Dover Star Player:
Stuart Lewis
Away Scorers:
Adeloye (11), Phipps (44)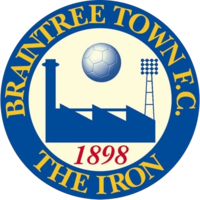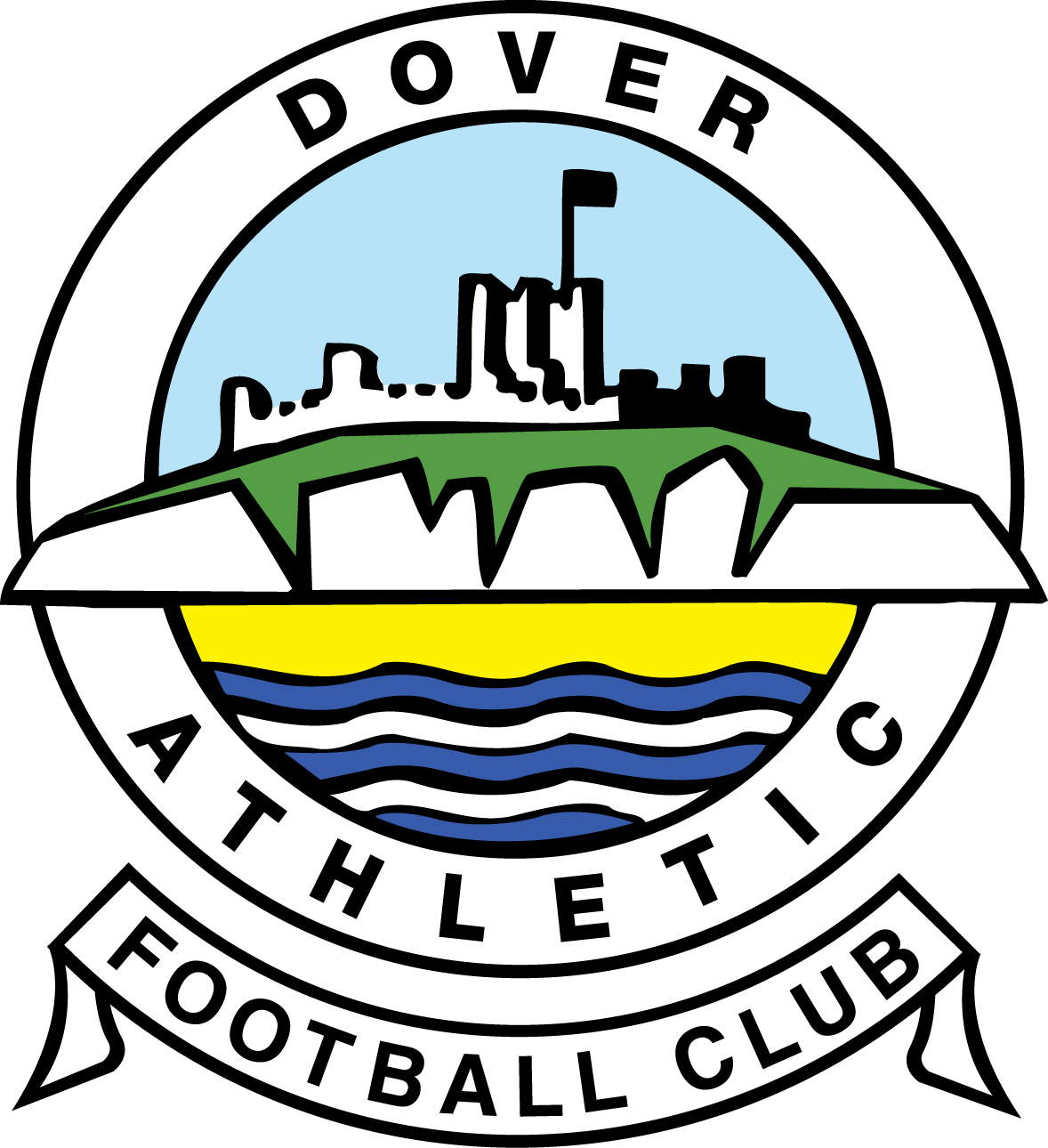 National League
2018-2019
The Cressing Road Stadium
Dover Star Player:
Bobby-Joe Taylor
Home Scorers:
Amaluzor (13), Grant (78 pen)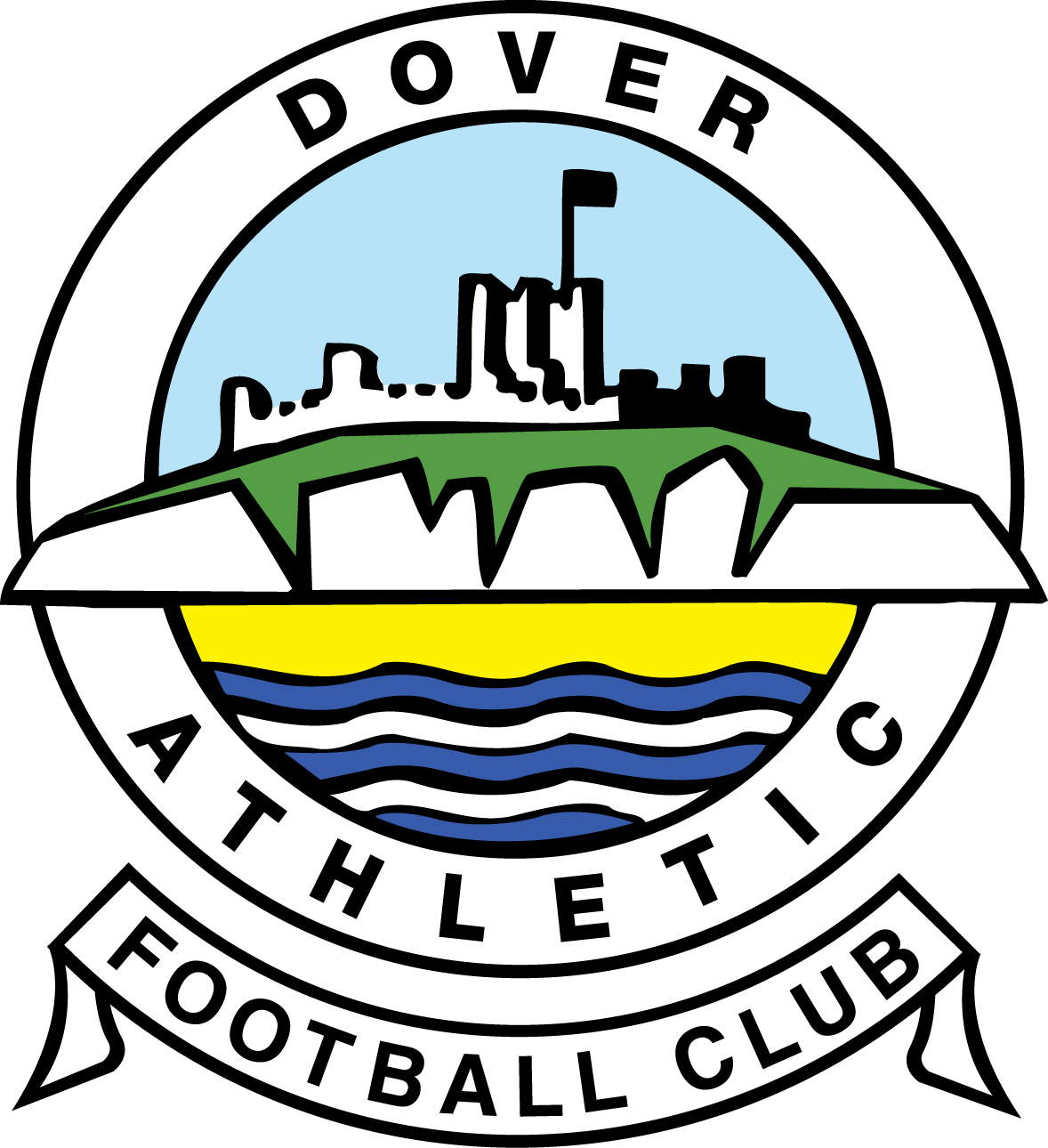 The FA Cup
2018-2019
Dover Star Player:
Connor Essam
Away Scorers:
Effiong (87)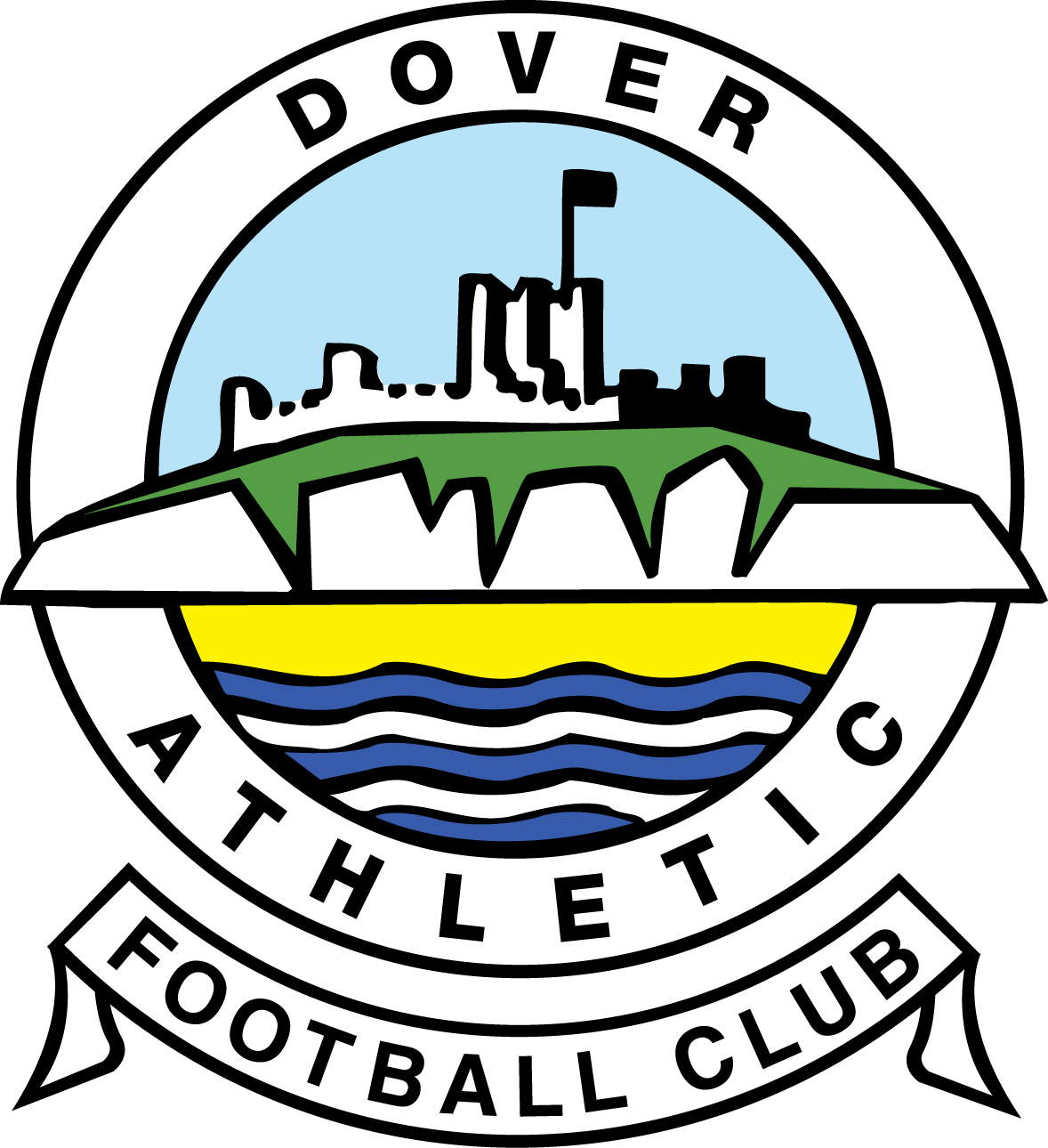 National League
2018-2019
Dover Star Player:
Ejiro Okosieme
Away Scorers:
Rooney (18, 20, 56), Piergianni (66)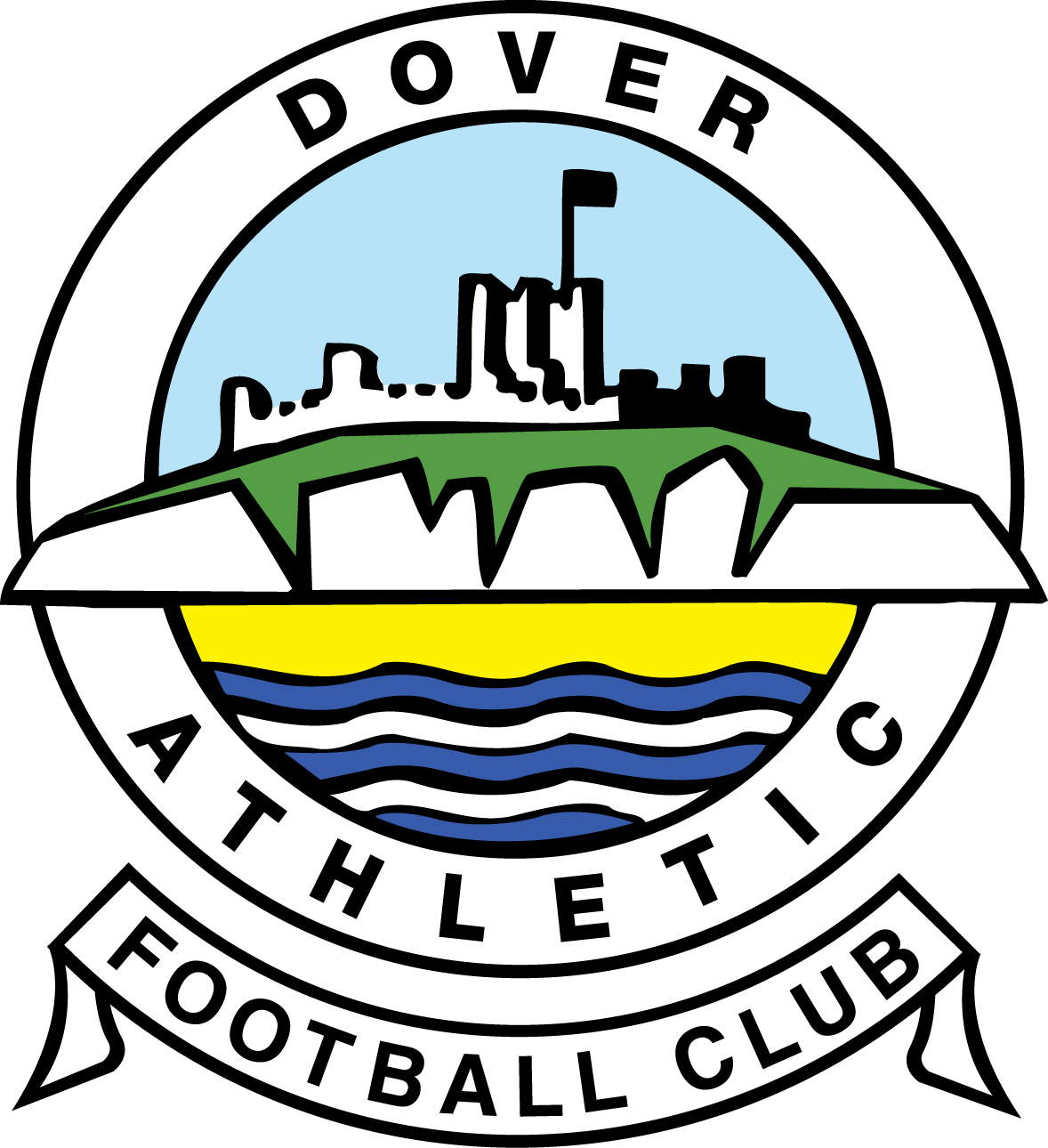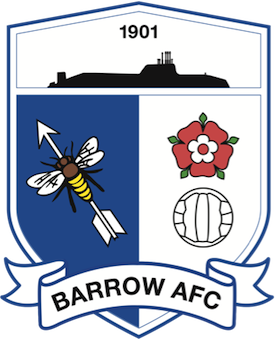 National League
2018-2019
Dover Star Player:
Mitch Walker
Away Scorers:
Hindle (69,83)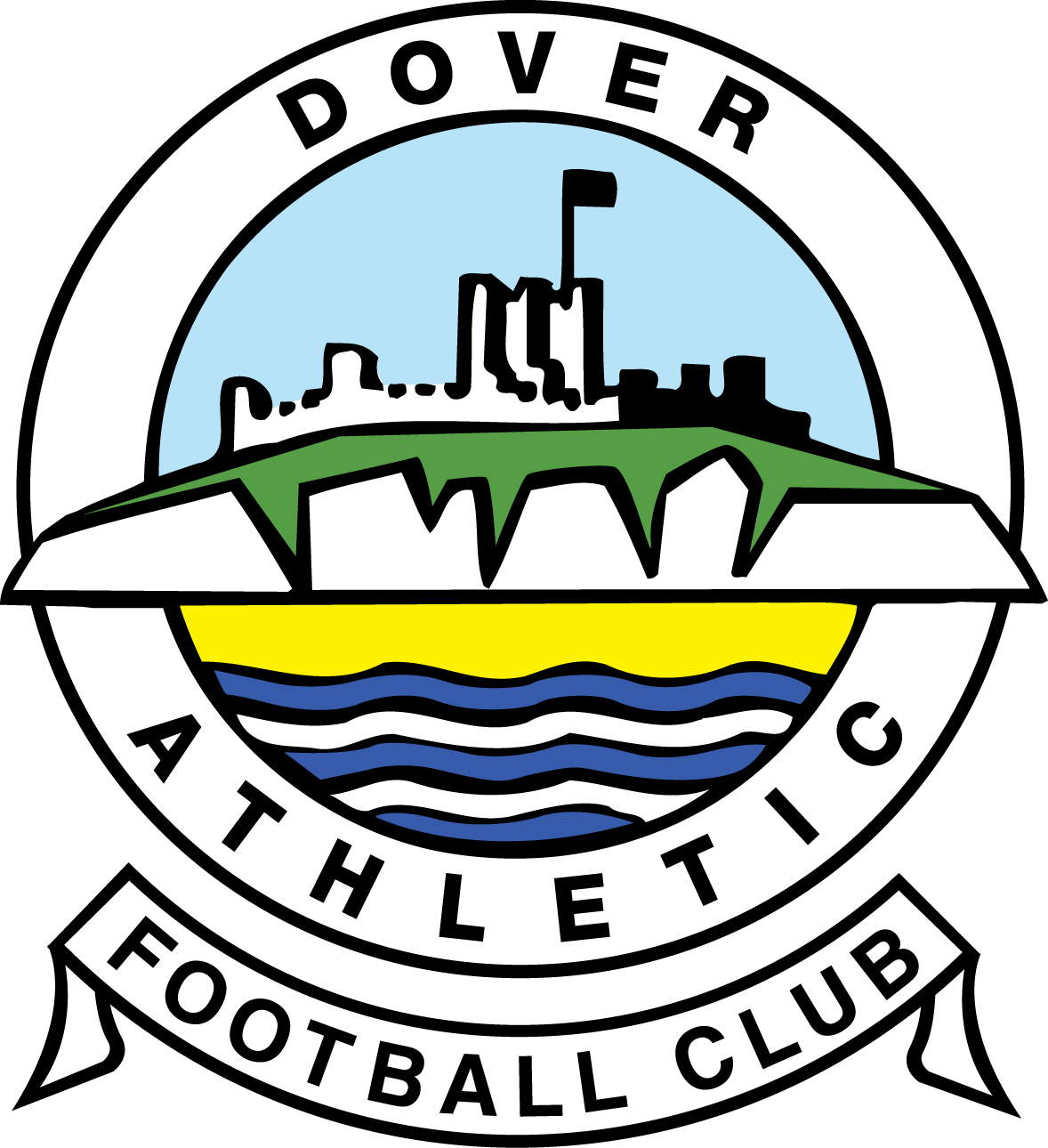 National League
2018-2019
Dover Star Player:
Moussa Diarra
Home Scorers:
Eastmond (2), Bailey (18)
Away Scorers:
Brundle (36 pen), Schmoll (87)
Red Cards:
Tajbakhsh (81) (Dover)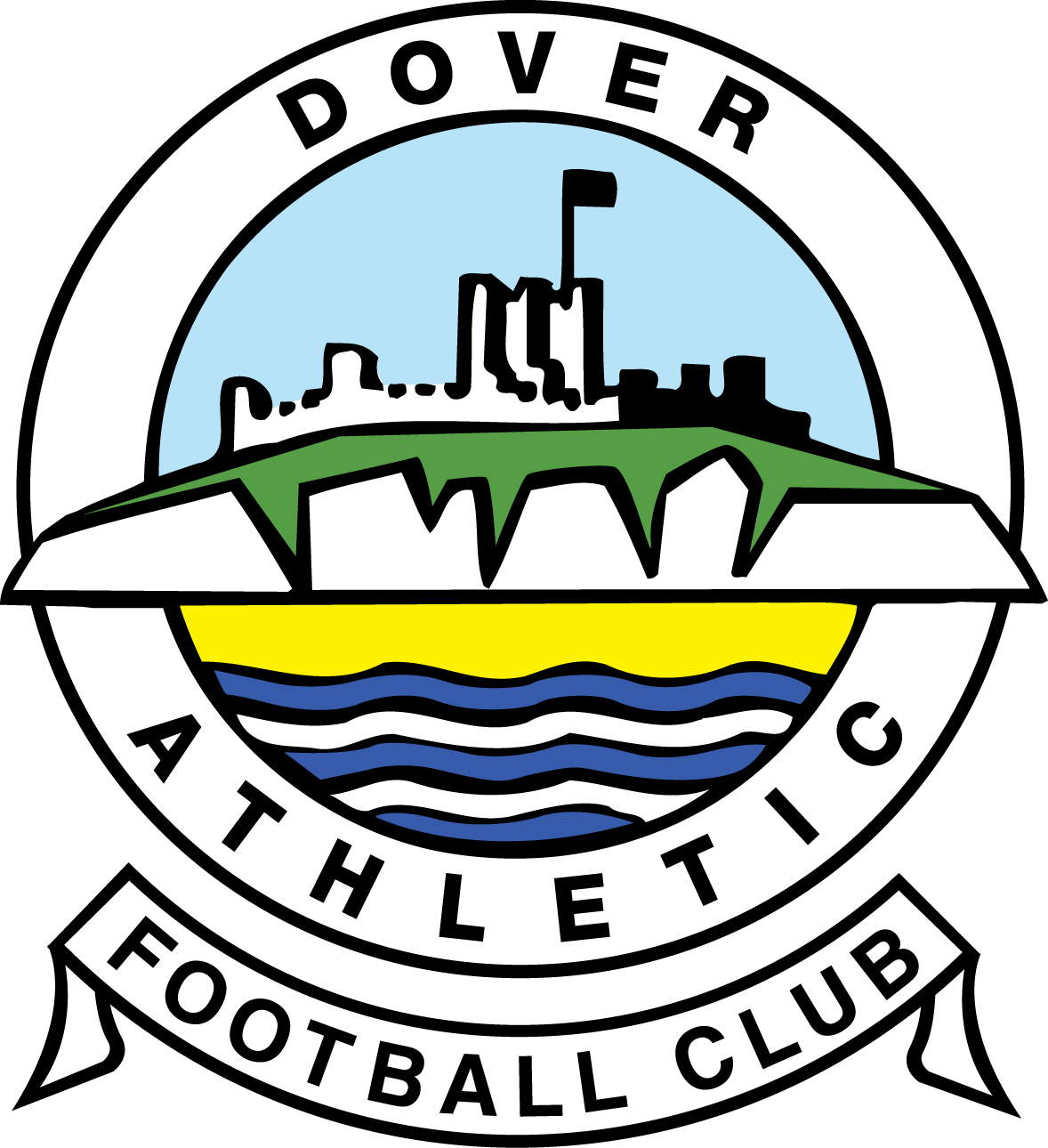 National League
2018-2019
Dover Star Player:
Bradley Barry
Home Scorers:
May (18, 67)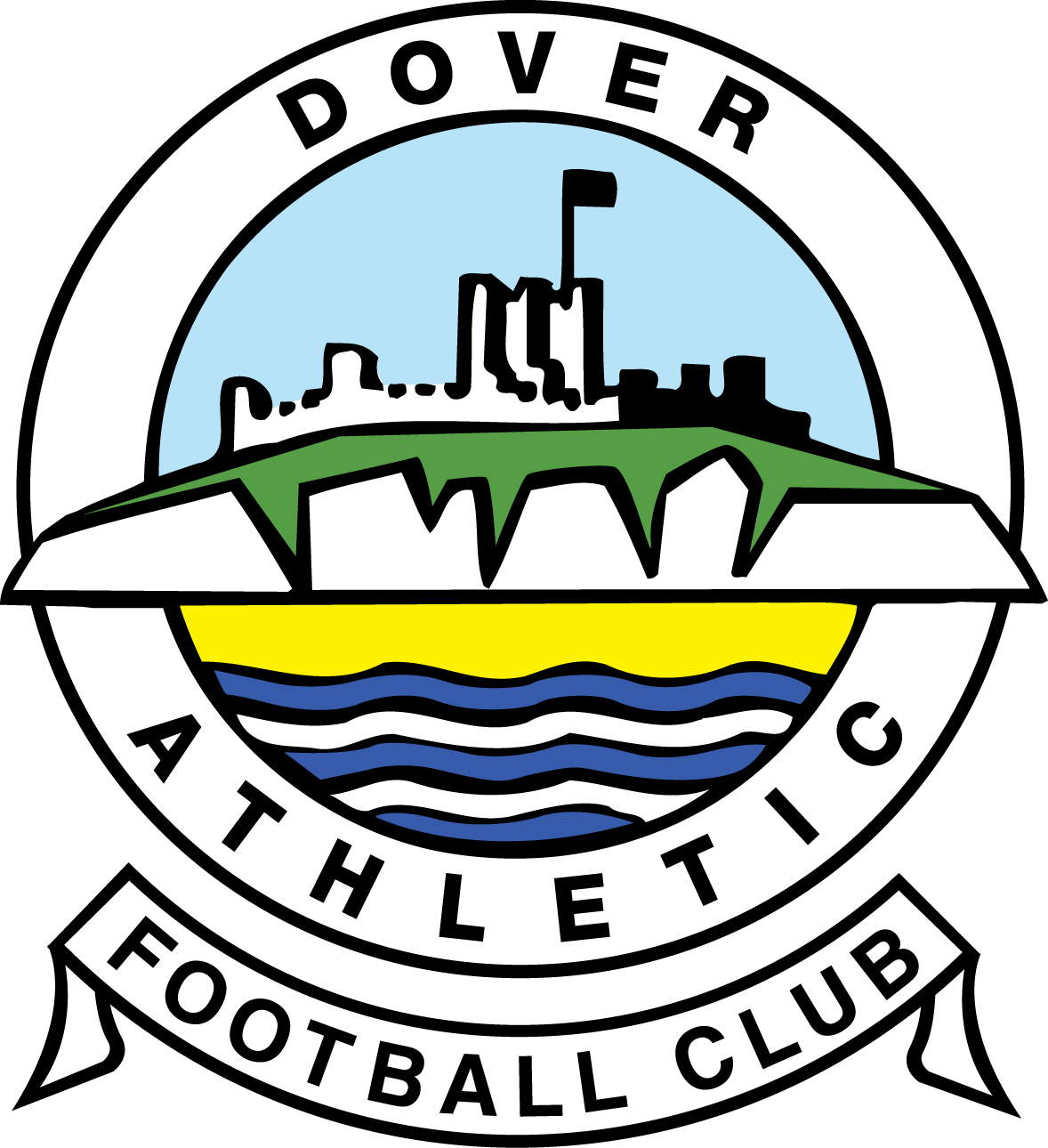 National League
2018-2019
Dover Star Player:
George Smith
Away Scorers:
Hylton (72), Wright (79)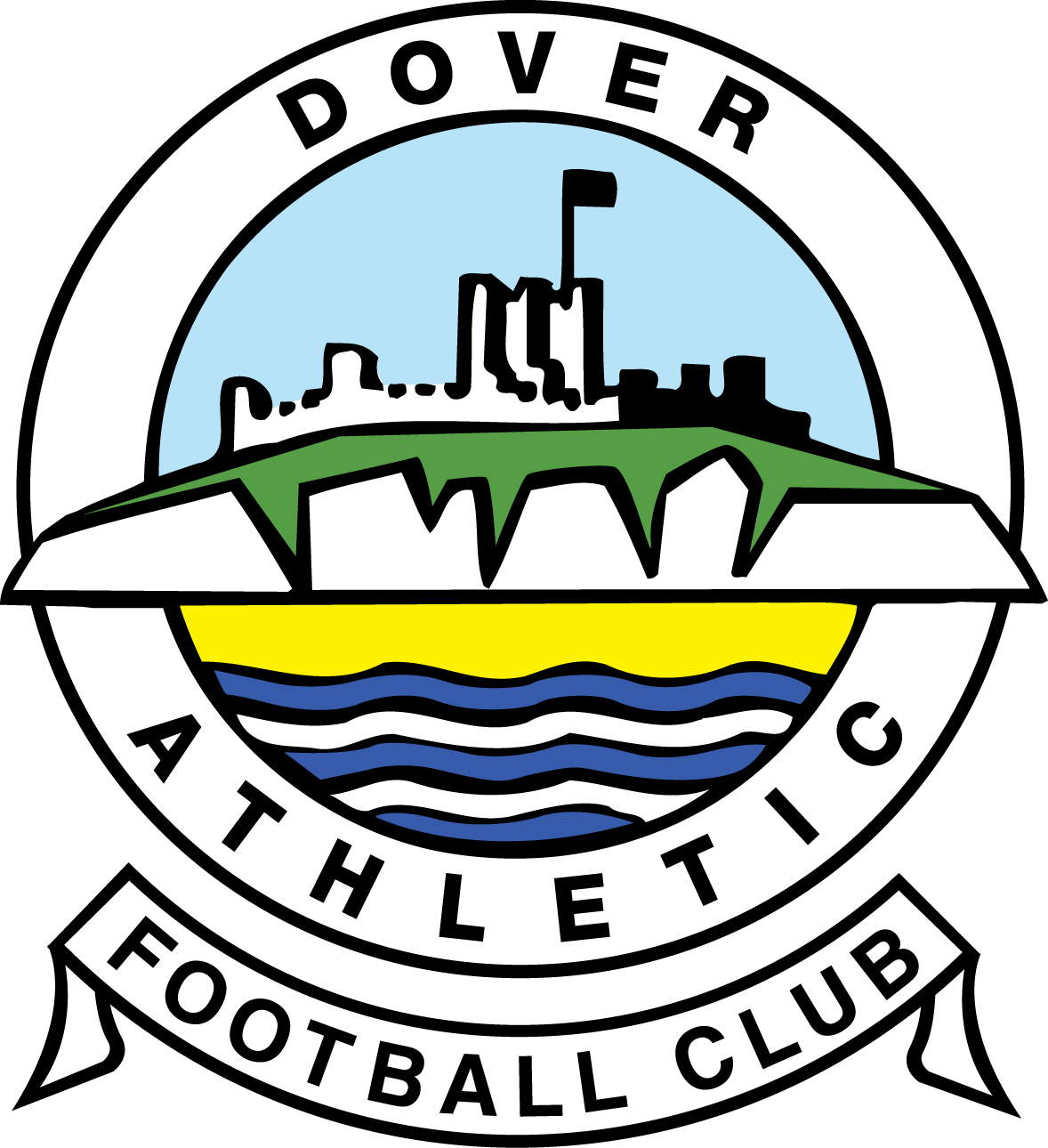 National League
2018-2019
Dover Star Player:
Moussa Diarra
Red Cards:
Tajbakhsh (90) (Dover)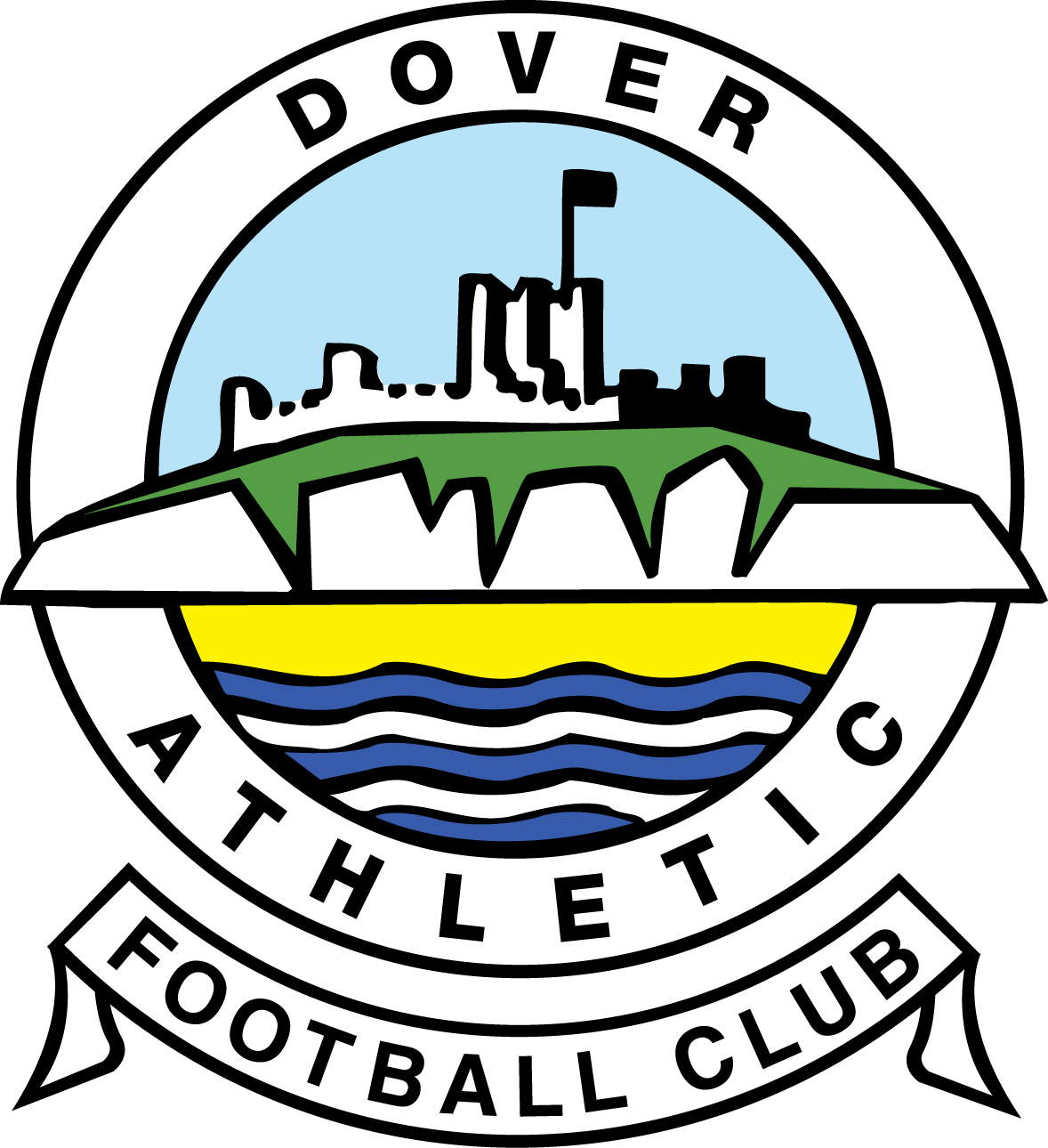 National League
2018-2019
Dover Star Player:
Connor Essam
Away Scorers:
McQueen (13)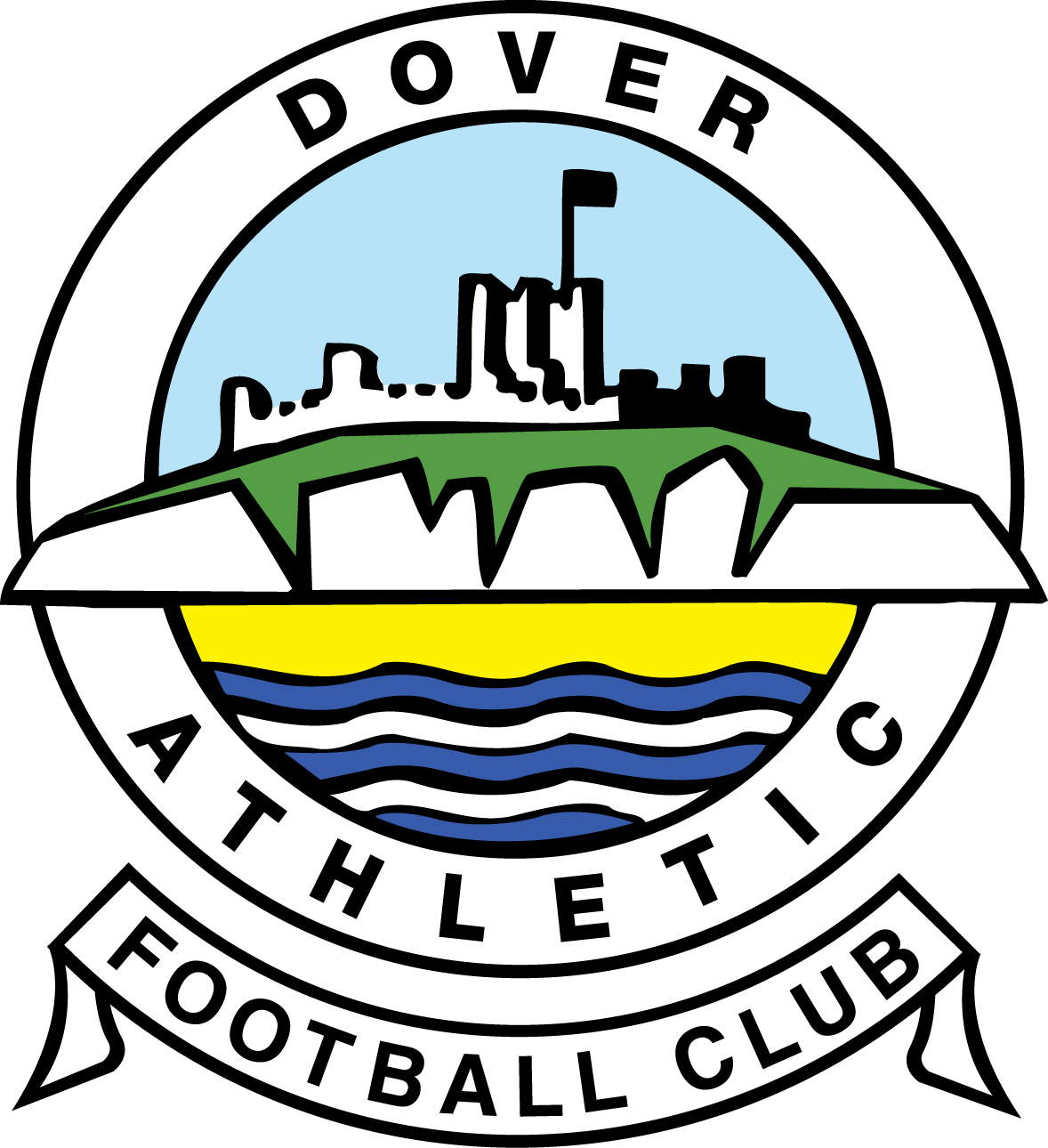 National League
2018-2019
Dover Star Player:
Moussa Diarra
Home Scorers:
Brundle (63)
Away Scorers:
Barham (4), Harrison (26)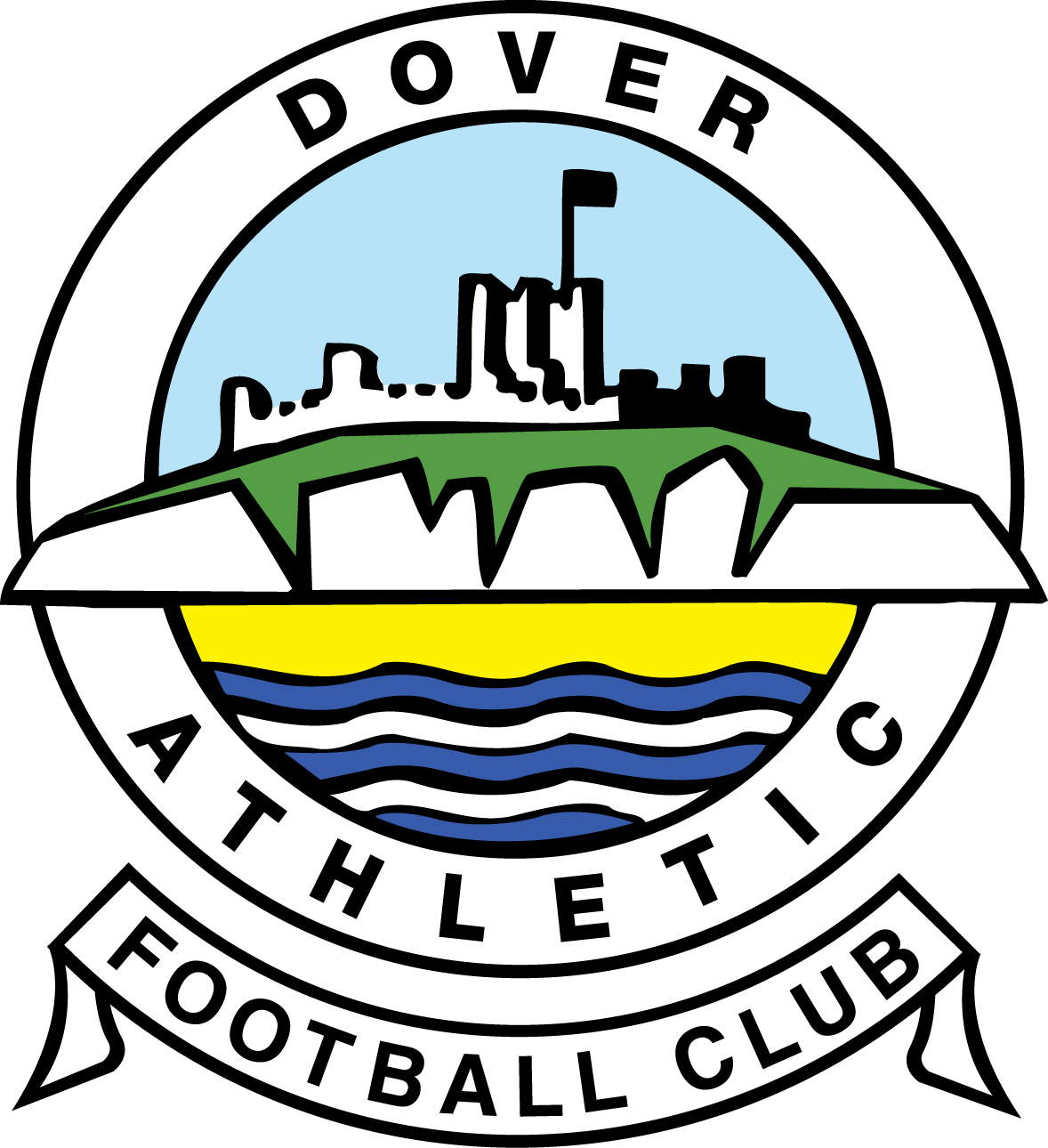 National League
2018-2019
Dover Star Player:
Kadell Daniel
Home Scorers:
McAnuff (50), Koroma (81), Harrold (90+2)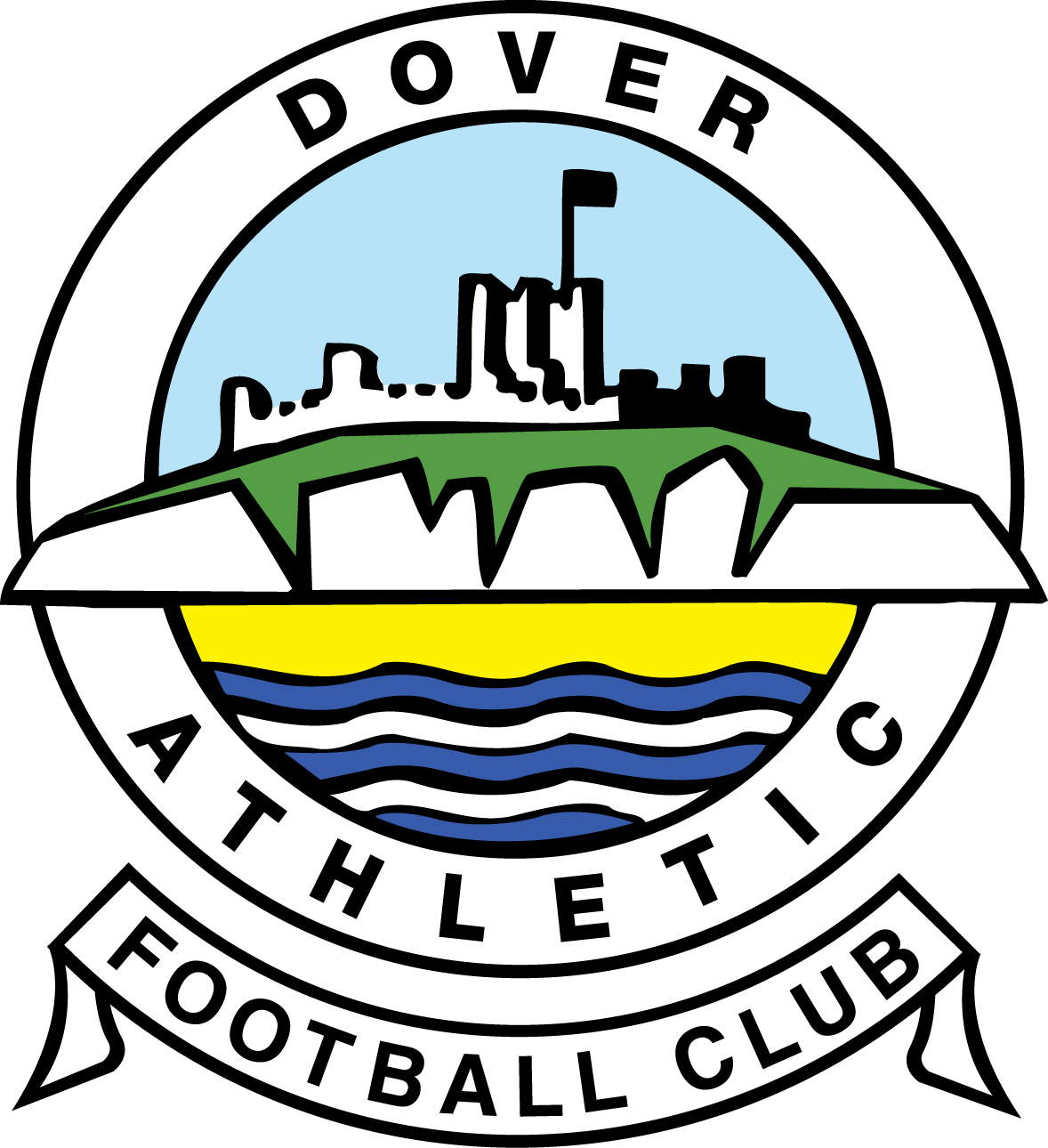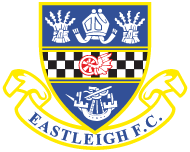 National League
2018-2019
Dover Star Player:
Josh Passley
Home Scorers:
Brundle (64)
Away Scorers:
Williamson (19), McCallum (37)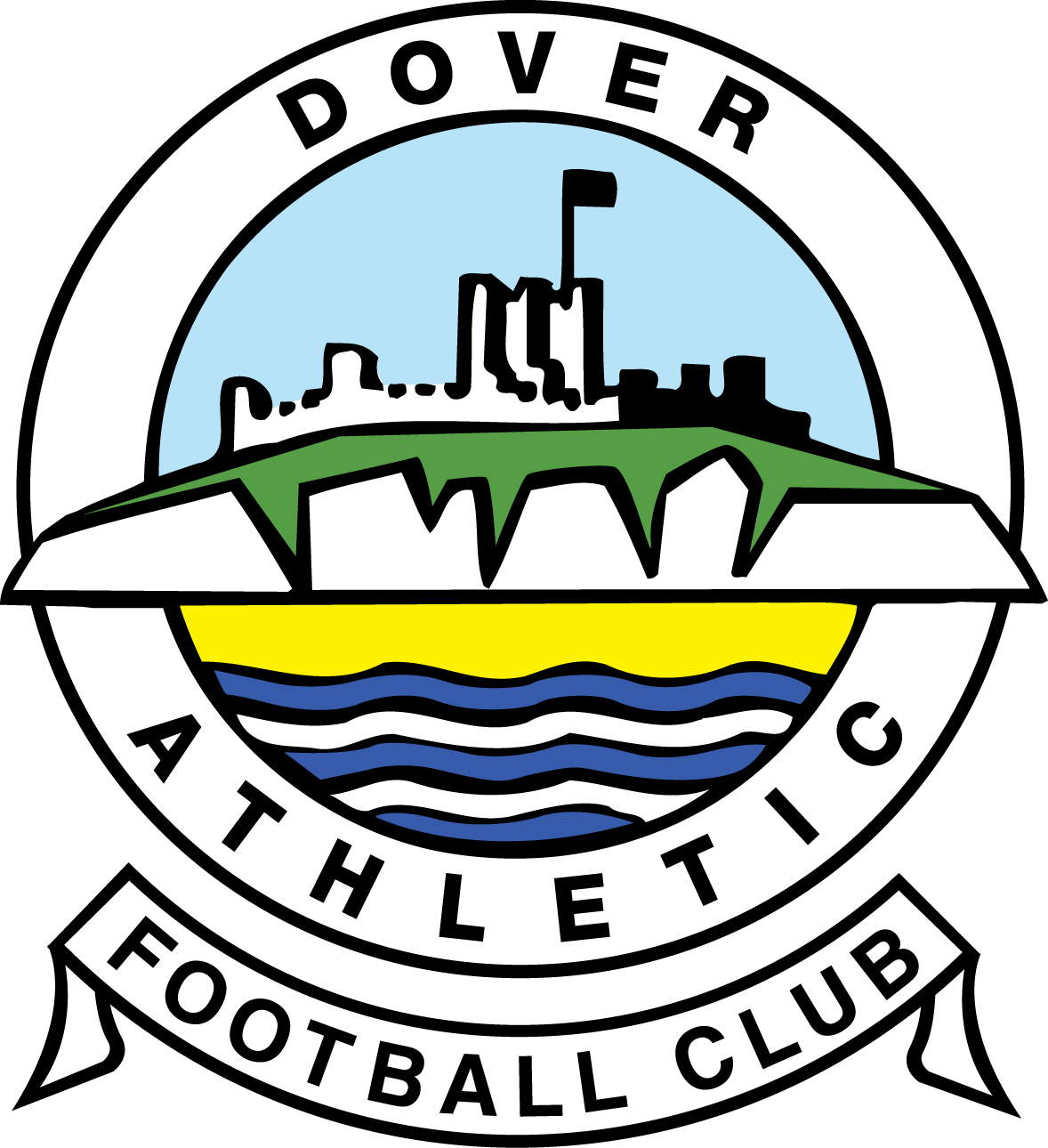 National League
2018-2019
Dover Star Player:
Kadell Daniel
Home Scorers:
Rowe (41, 85 pen), Cardle (50), Hardy (90+1)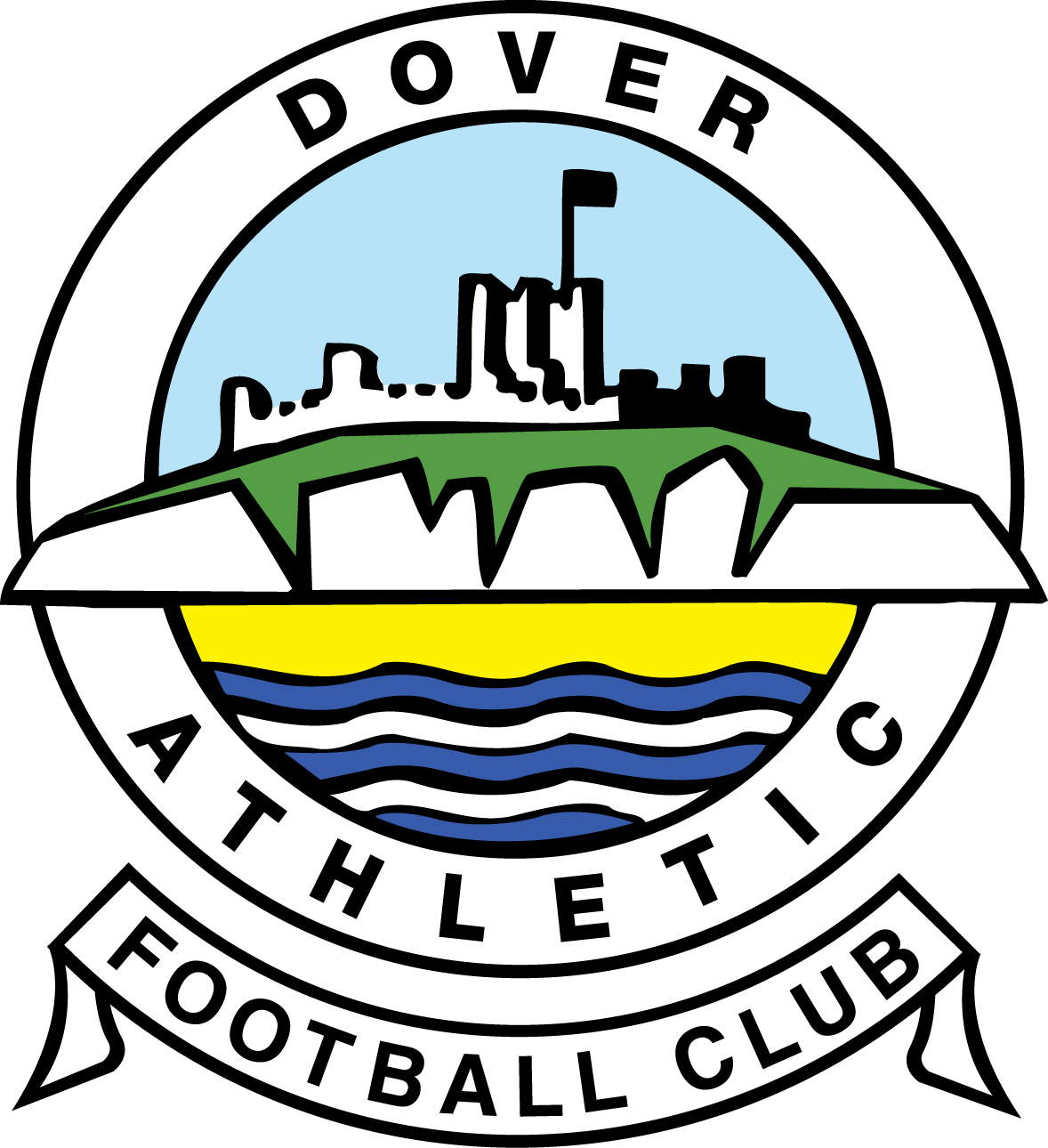 National League
2018-2019
Dover Star Player:
Mitch Brundle
Home Scorers:
Nortey (36), Allen (67 pen), Brundle (78), Lokko (86)
Away Scorers:
Fogden (48), Pavey (50), Lewis (52)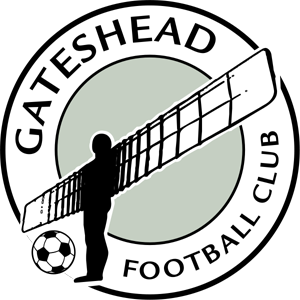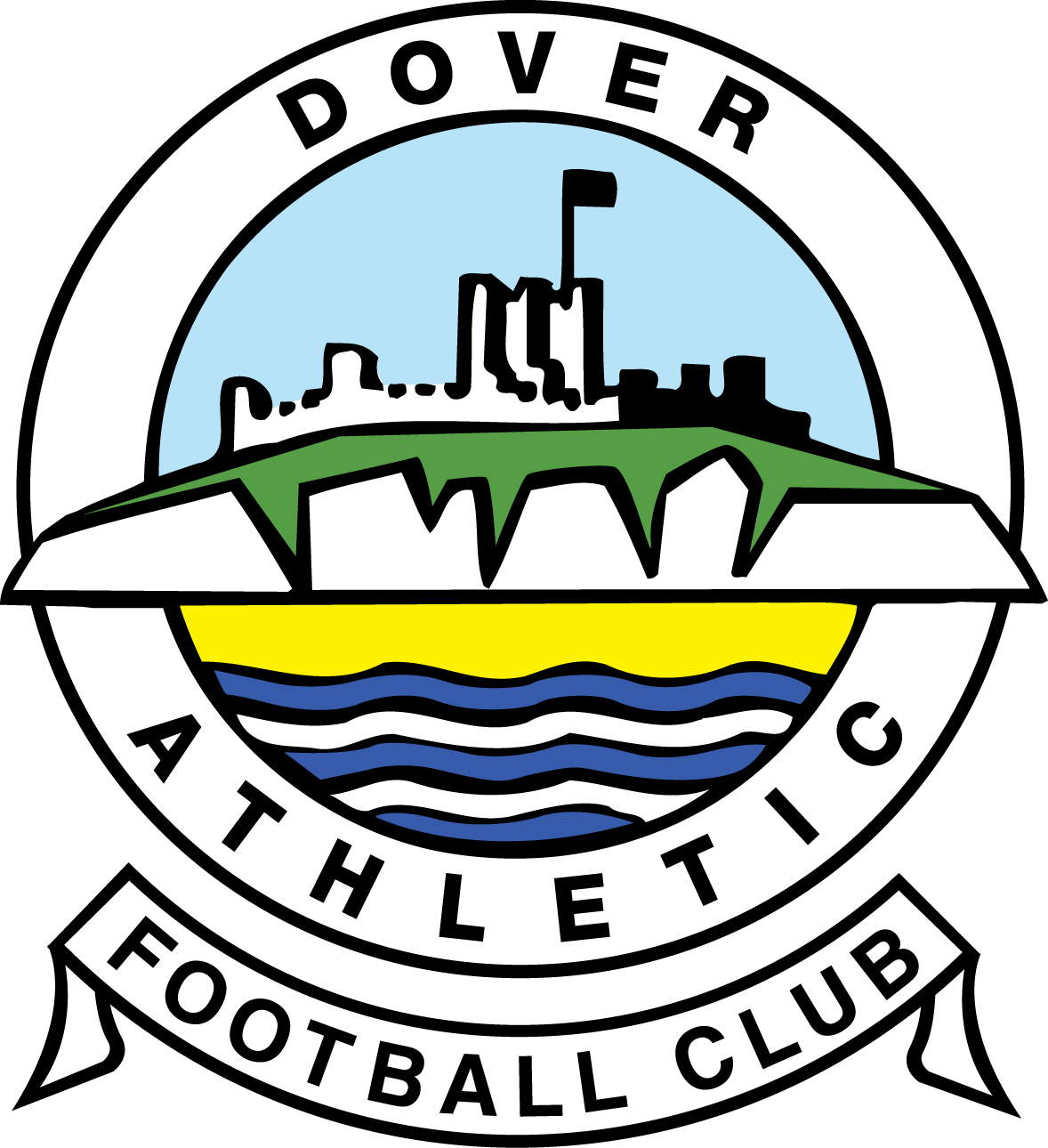 National League
2018-2019
The Gateshead International Stadium
Dover Star Player:
Jack Connors
Home Scorers:
Tinkler (35), Armstrong (87)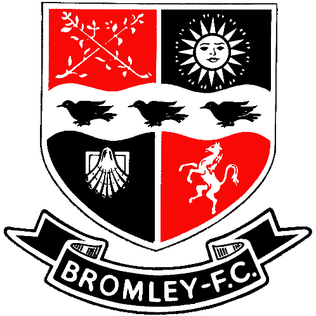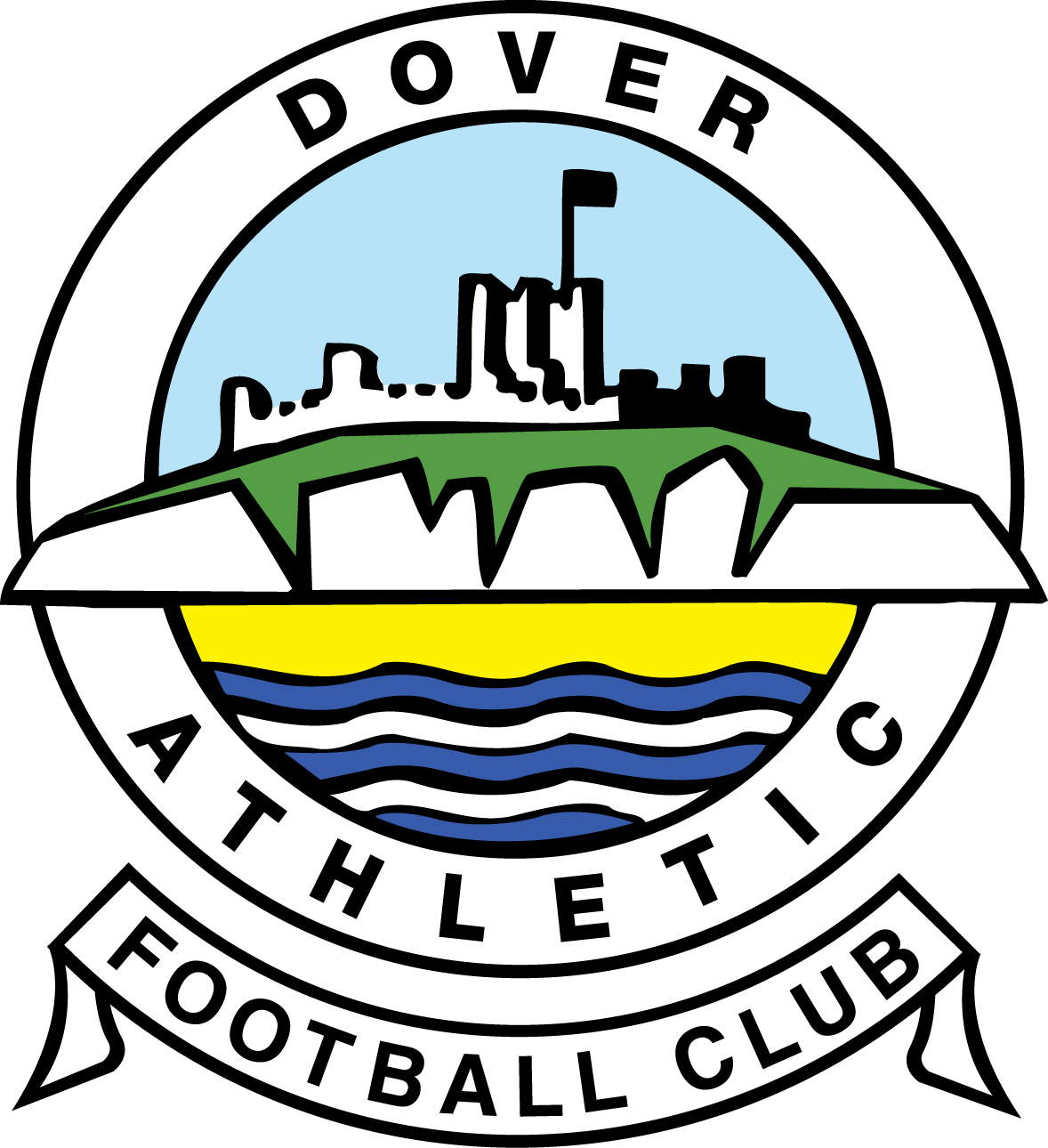 National League
2018-2019
Dover Star Player:
Mitch Brundle
Home Scorers:
D.Johnson (3), Sutherland (89 pen)
Away Scorers:
Allen (35), Lokko (72)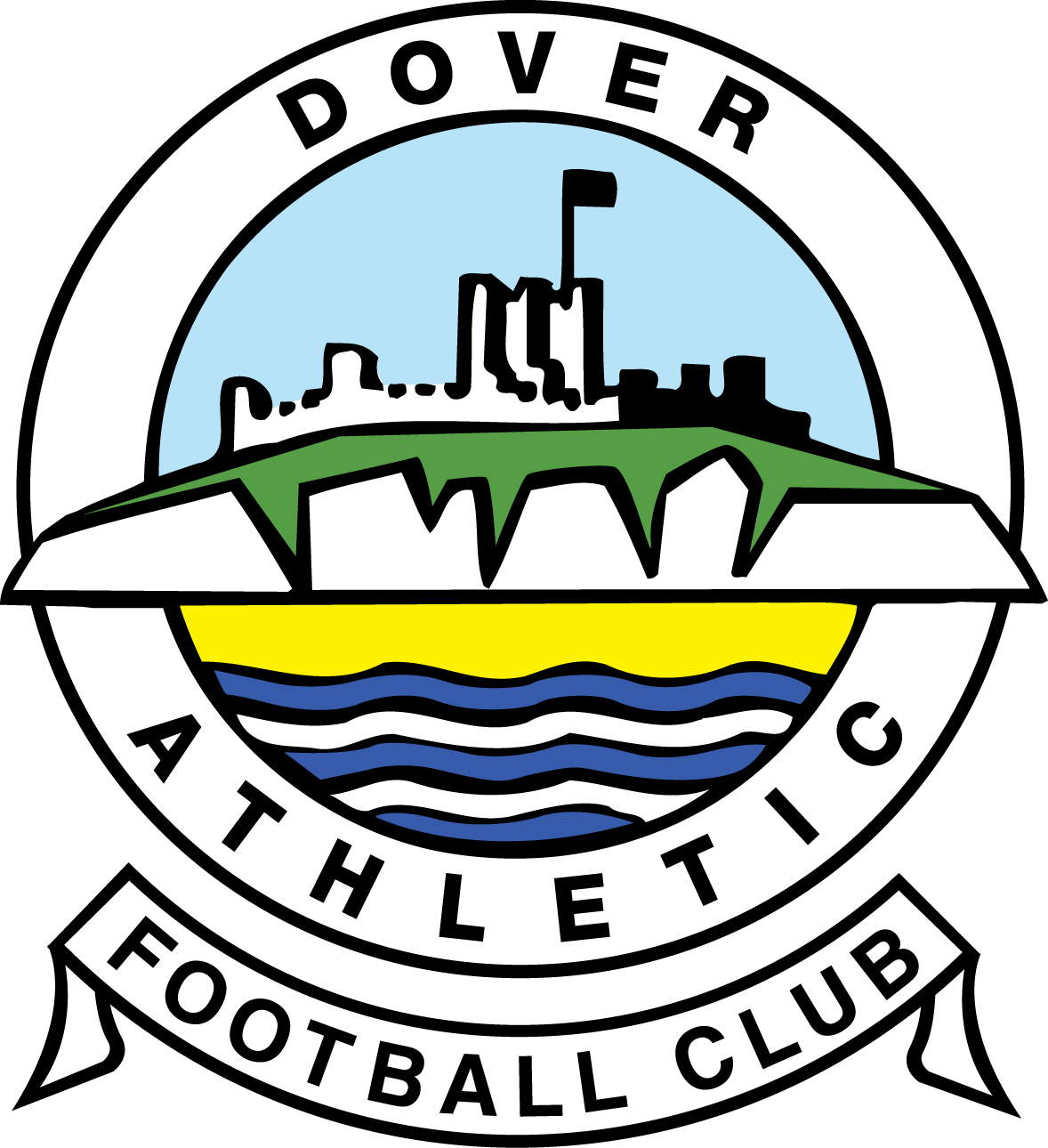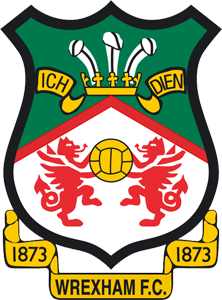 National League
2018-2019
Dover Star Player:
Tim Schmoll
Away Scorers:
Fondop (29)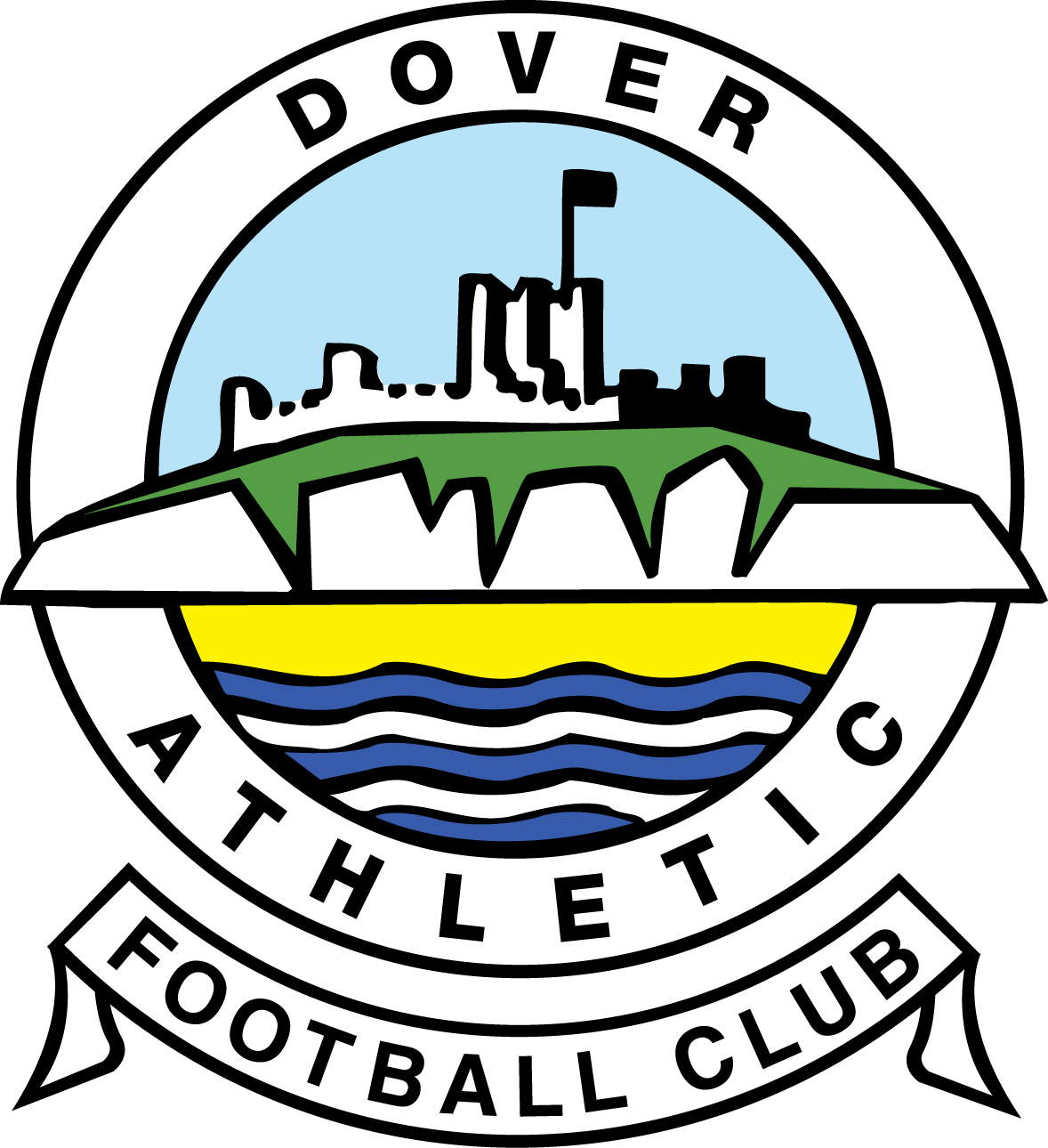 Pre-Season Friendly
2018-2019
Dover Star Player:
Kadell Daniel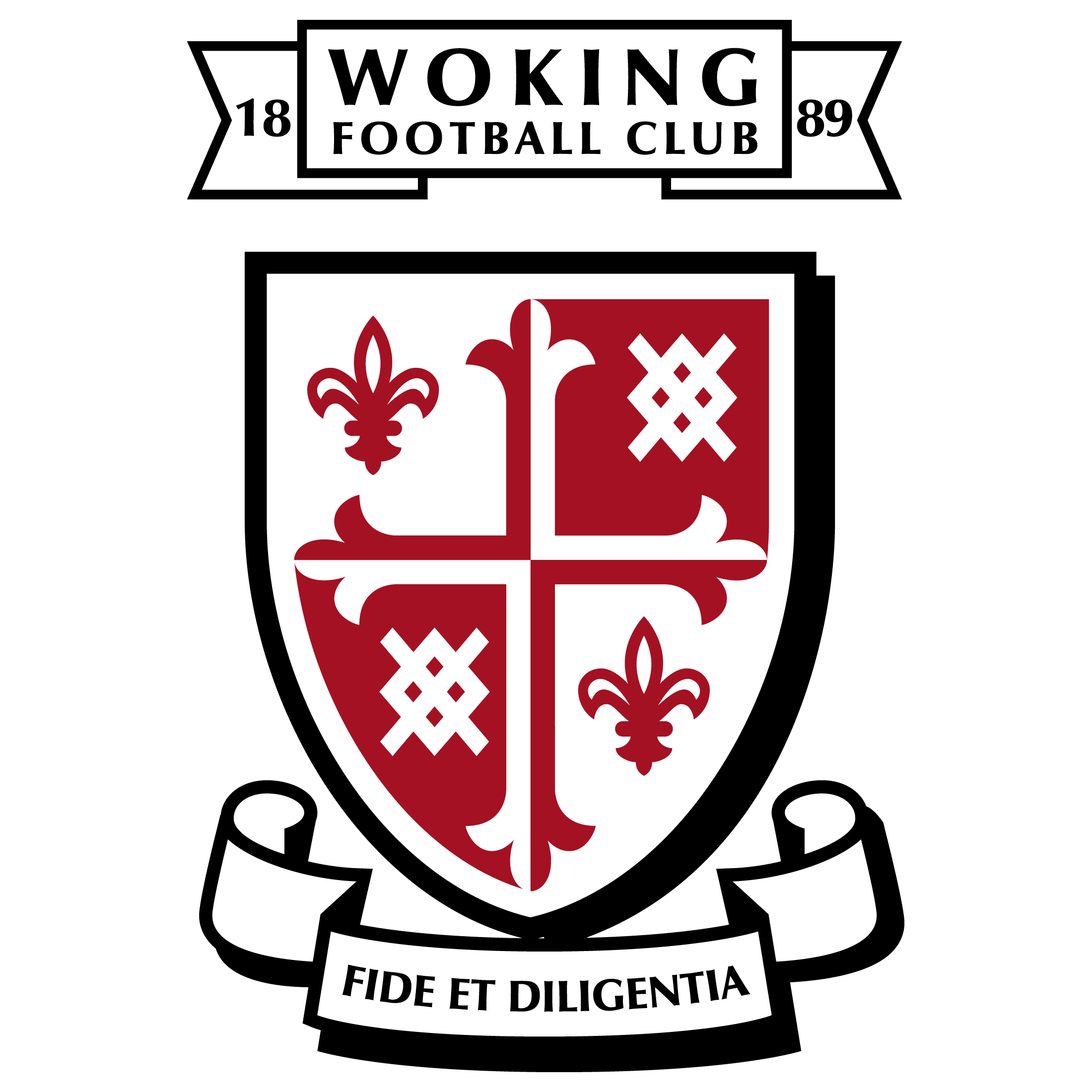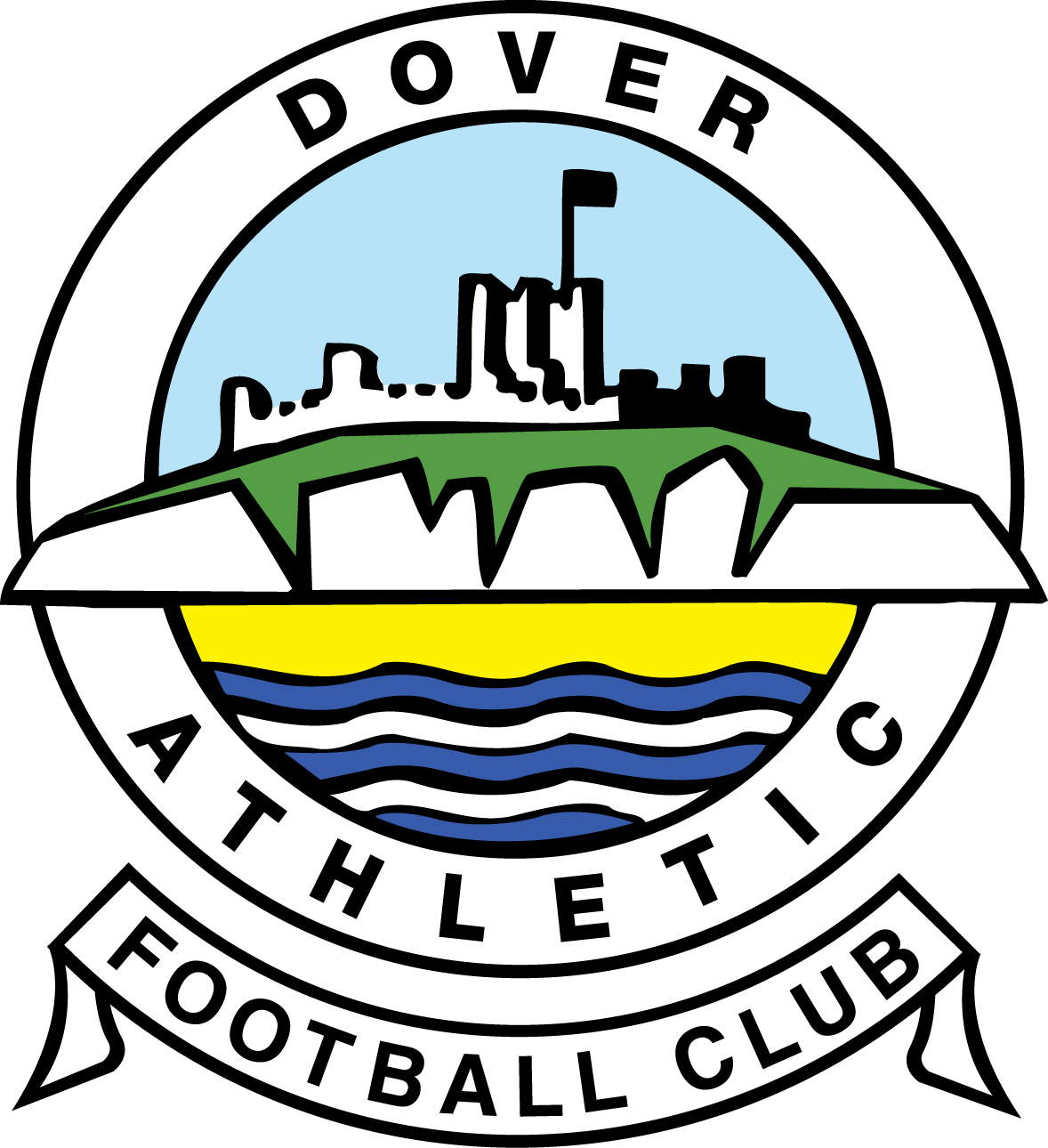 National League
2017-2018
The Laithwaite Community Stadium
Dover Star Player:
Mitch Walker
Home Scorers:
Carter (38)
Away Scorers:
Gallifuoco (26), Marsh-Brown (90+2)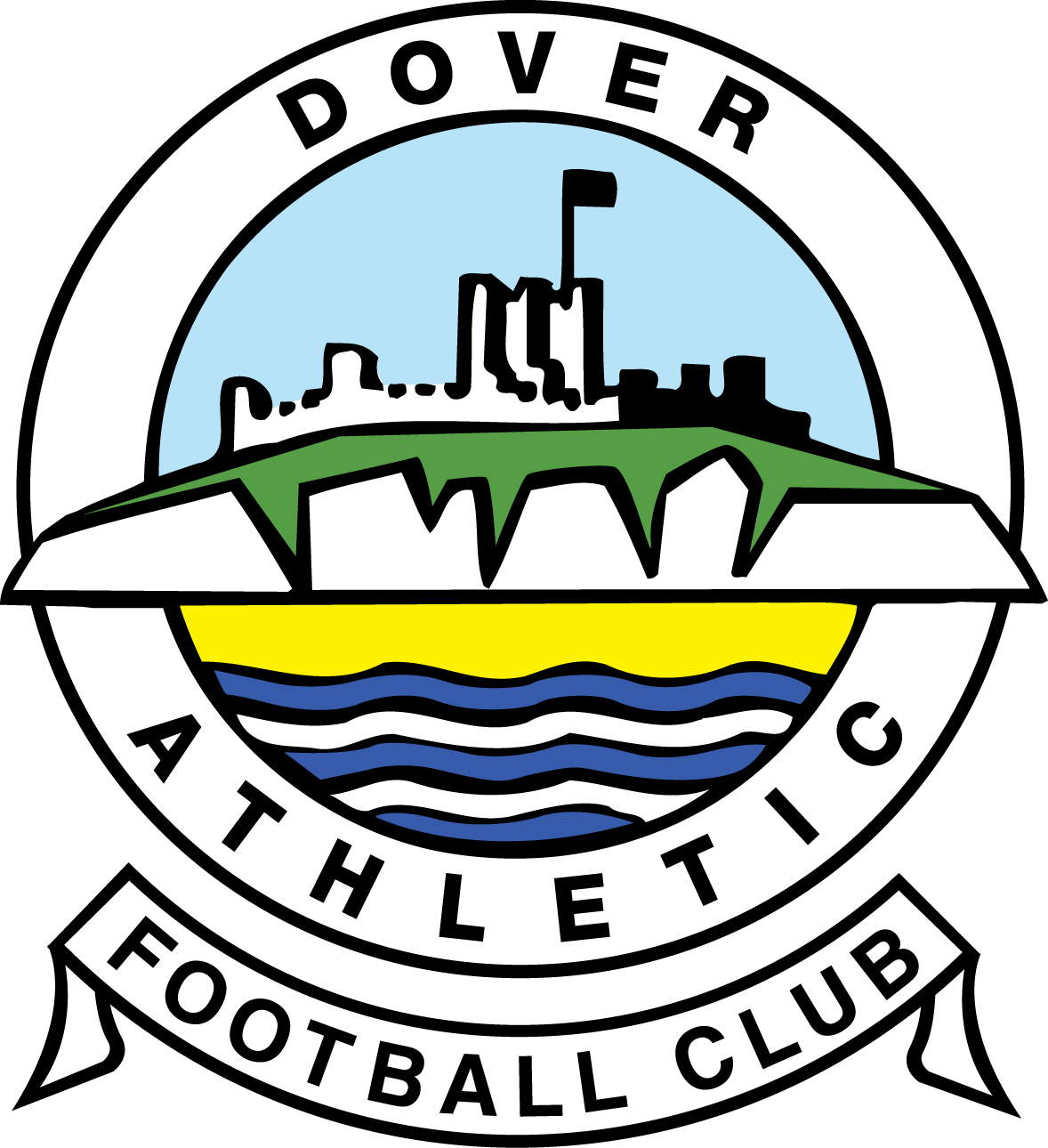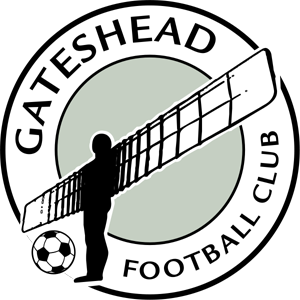 National League
2017-2018
Dover Star Player:
Giancarlo Gallifuoco
Home Scorers:
Gallifuoco (36), Bird (68 pen), Azeez (89)
Away Scorers:
Vassell (20), Johnson (84 pen)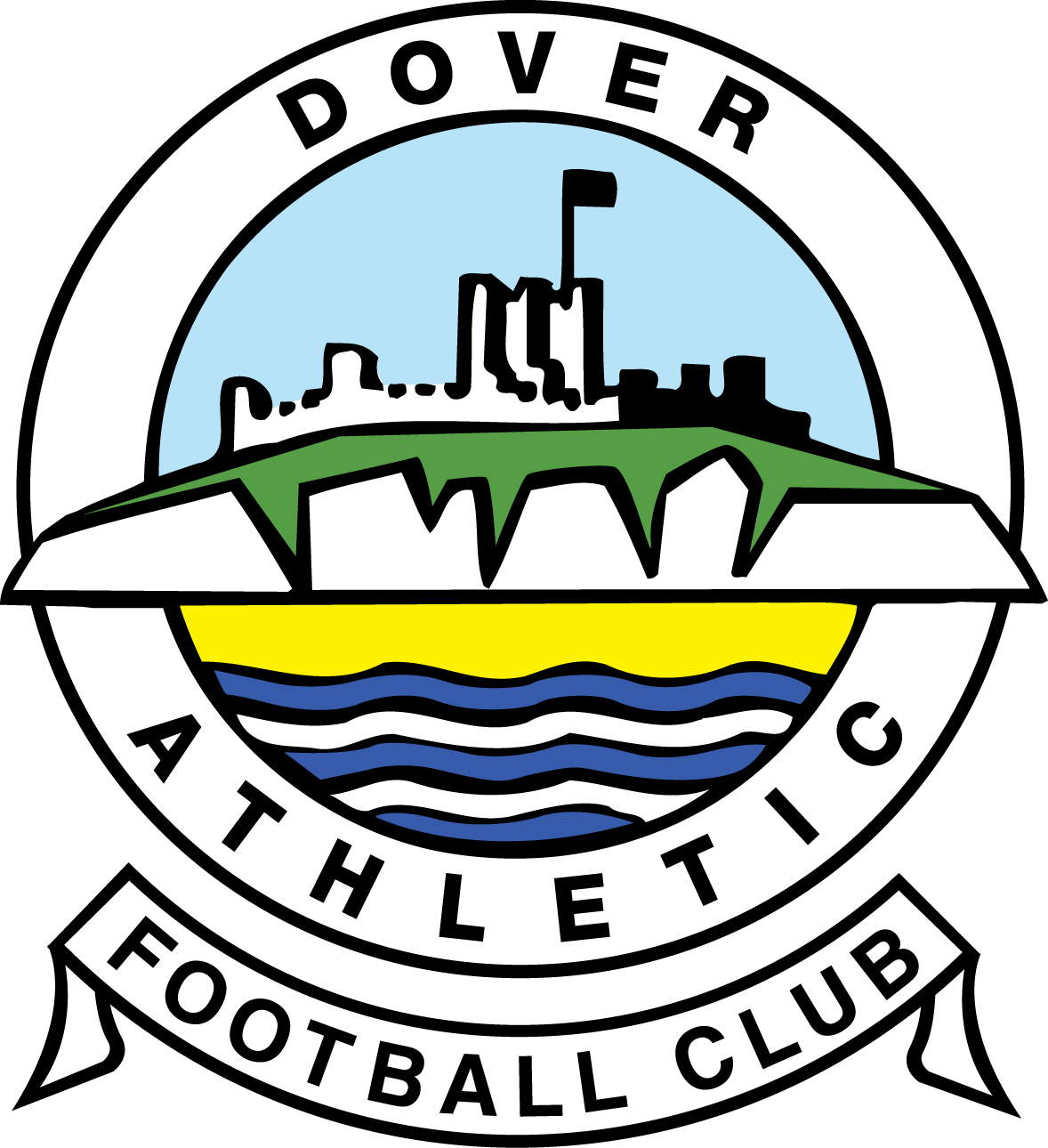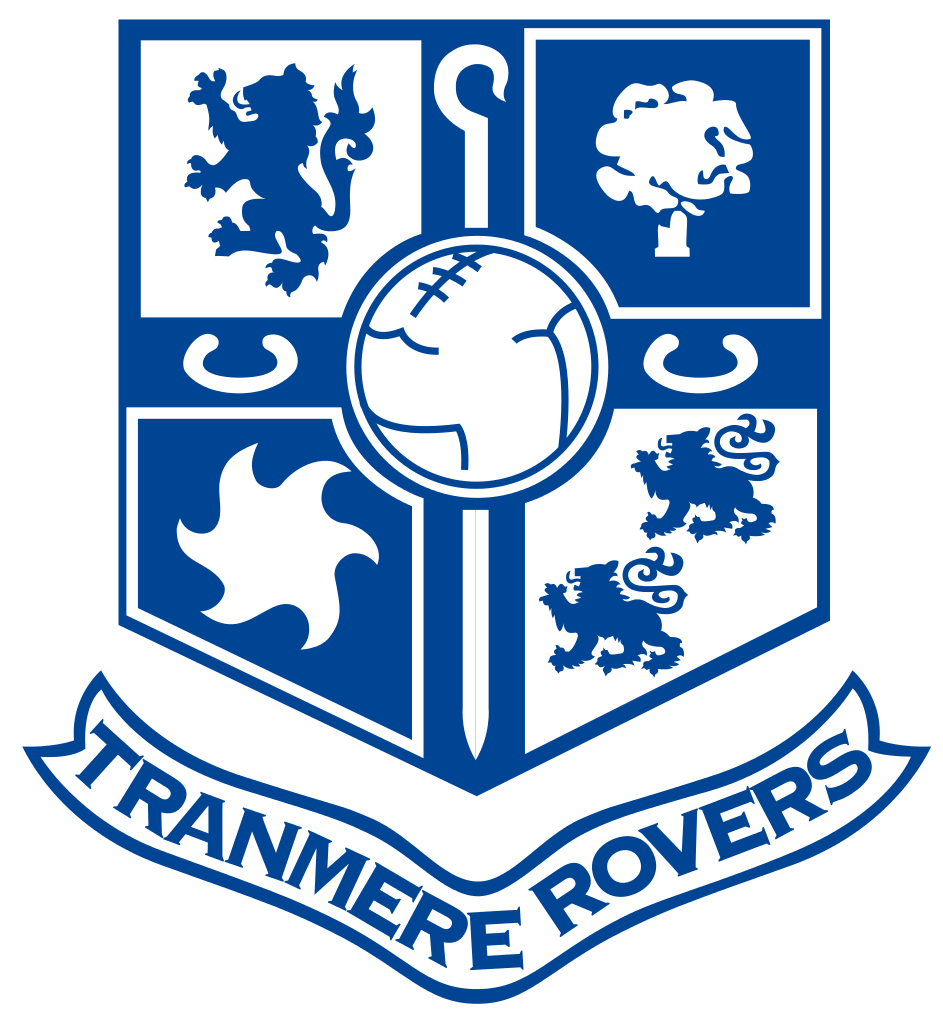 National League
2017-2018
Dover Star Player:
Manny Parry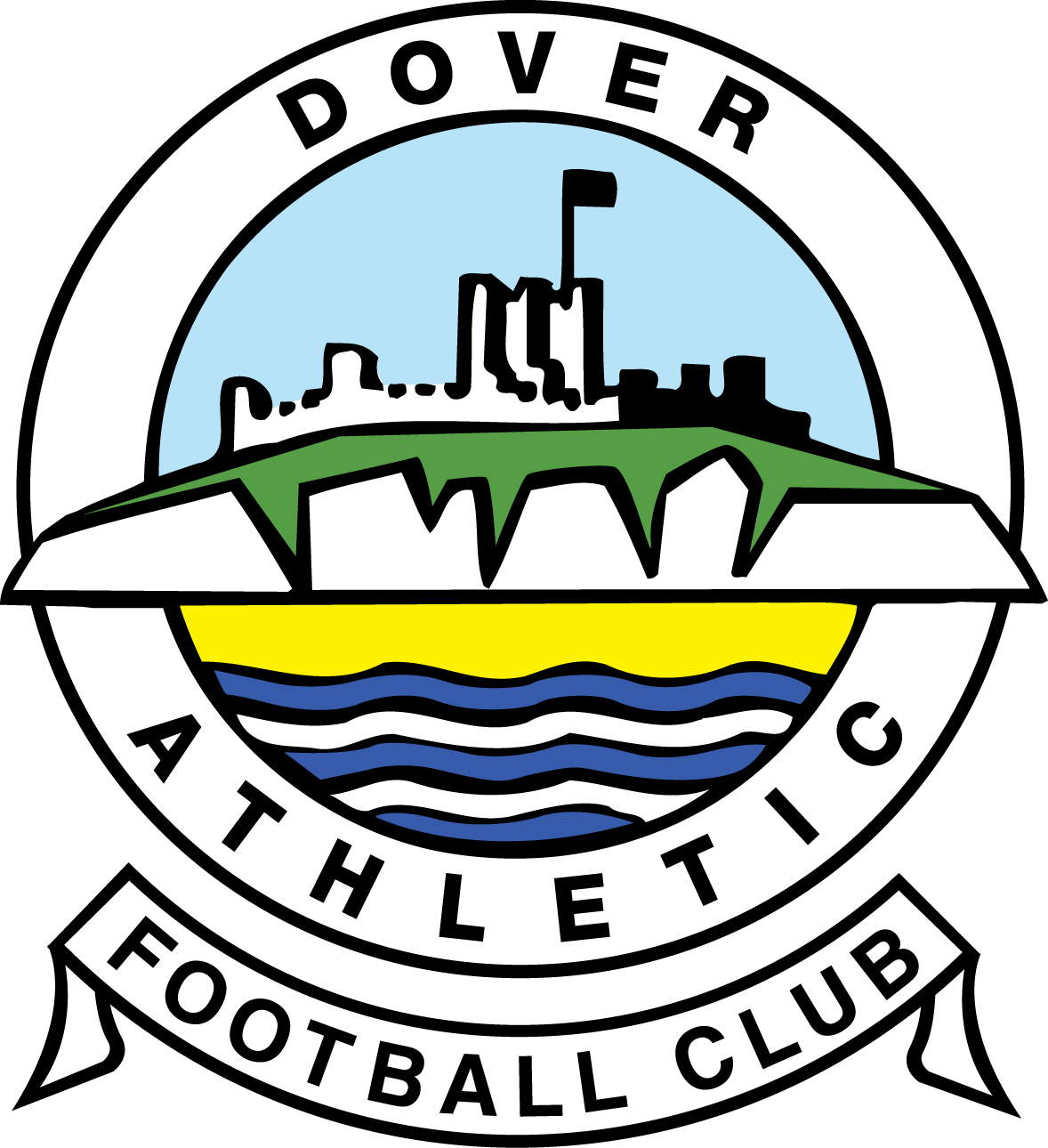 National League
2017-2018
Dover Star Player:
Ryan Bird
Home Scorers:
Hyde (52), Upward (60), Kilman (90+4)
Away Scorers:
Jeffrey (49), Parry (54)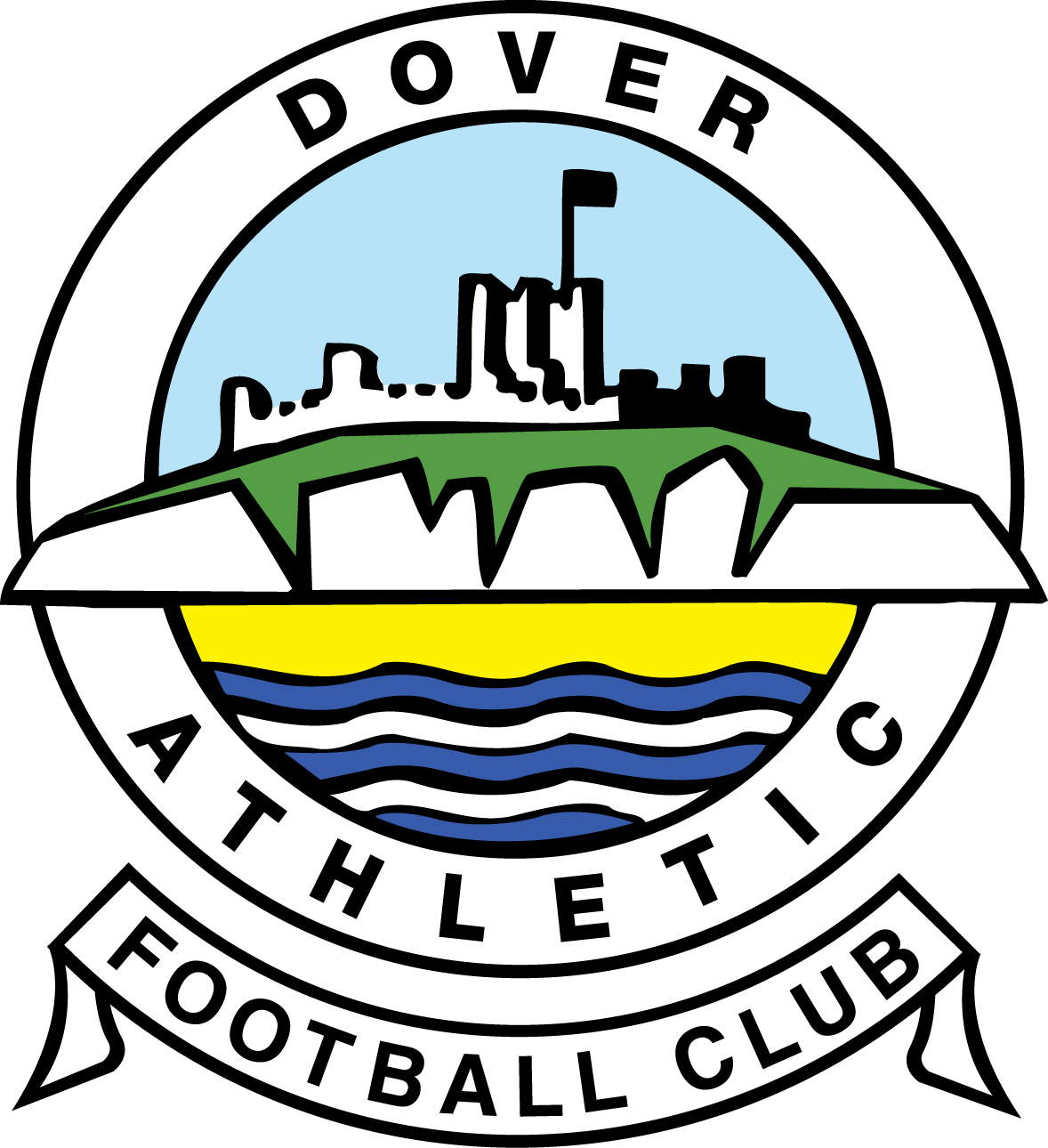 National League
2017-2018
Dover Star Player:
Anthony Jeffrey
Home Scorers:
Bird (57 pen)
Red Cards:
Healey (60), Romain (90+2) (Torquay)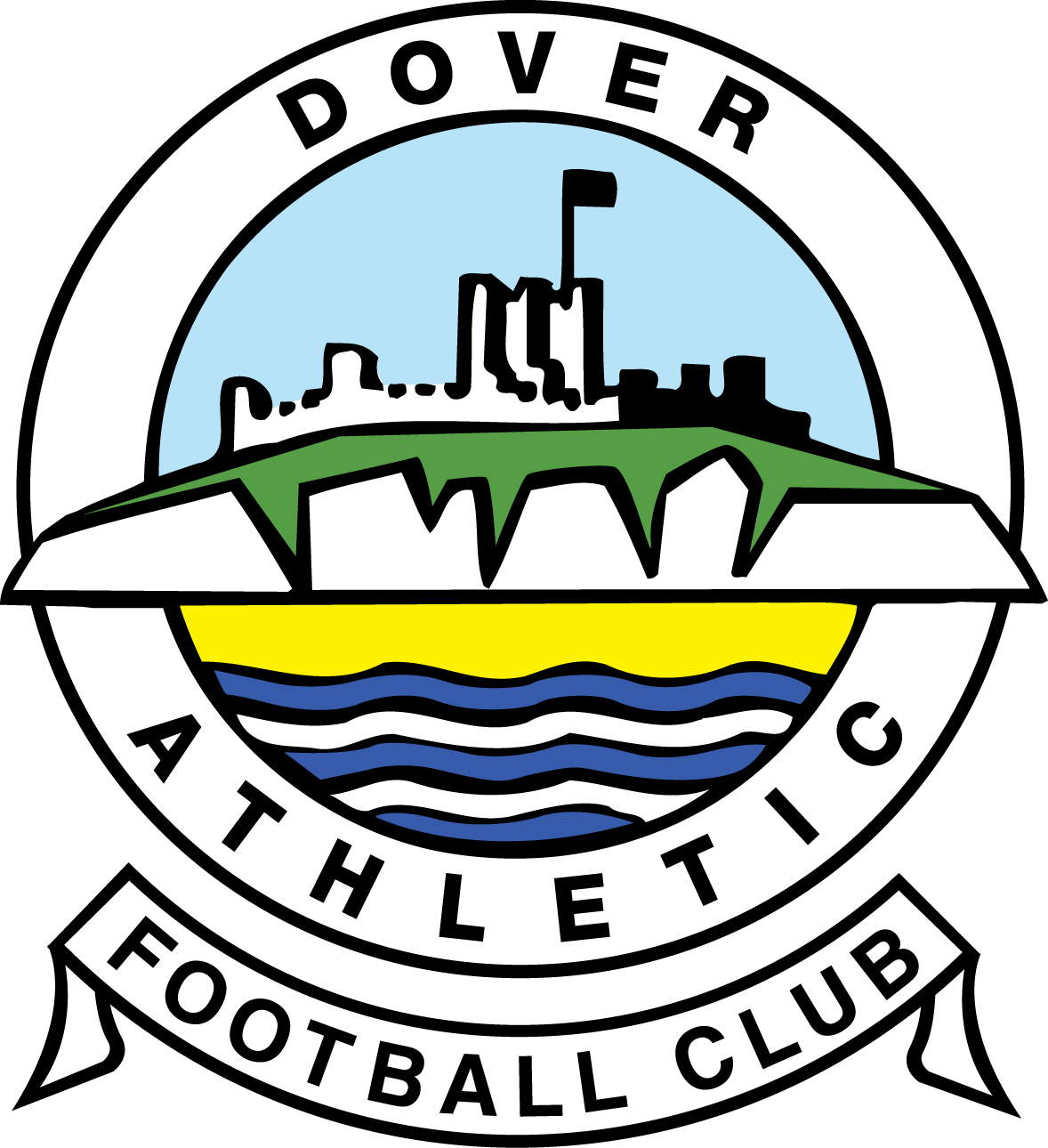 National League
2017-2018
Dover Star Player:
Giancarlo Gallifuoco
Home Scorers:
Shields (55), Drury (90+6)
Away Scorers:
Marsh-Brown (90+3 pen)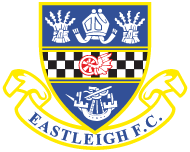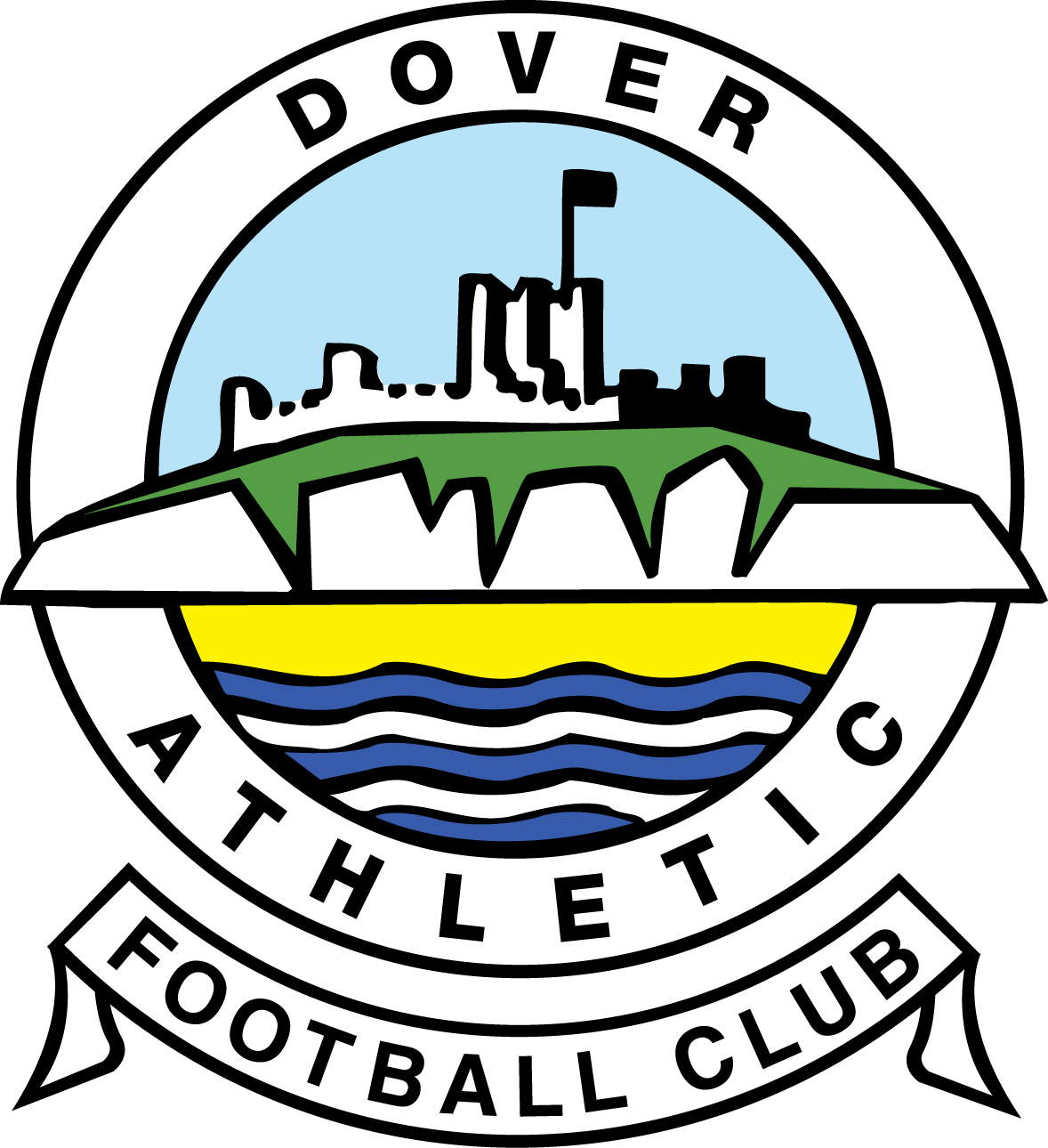 National League
2017-2018
Dover Star Player:
Ade Azeez
Home Scorers:
McCallum (84, 90)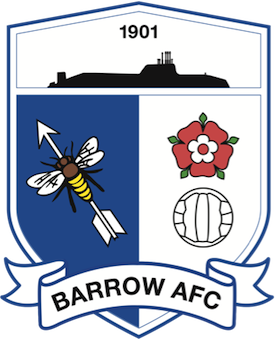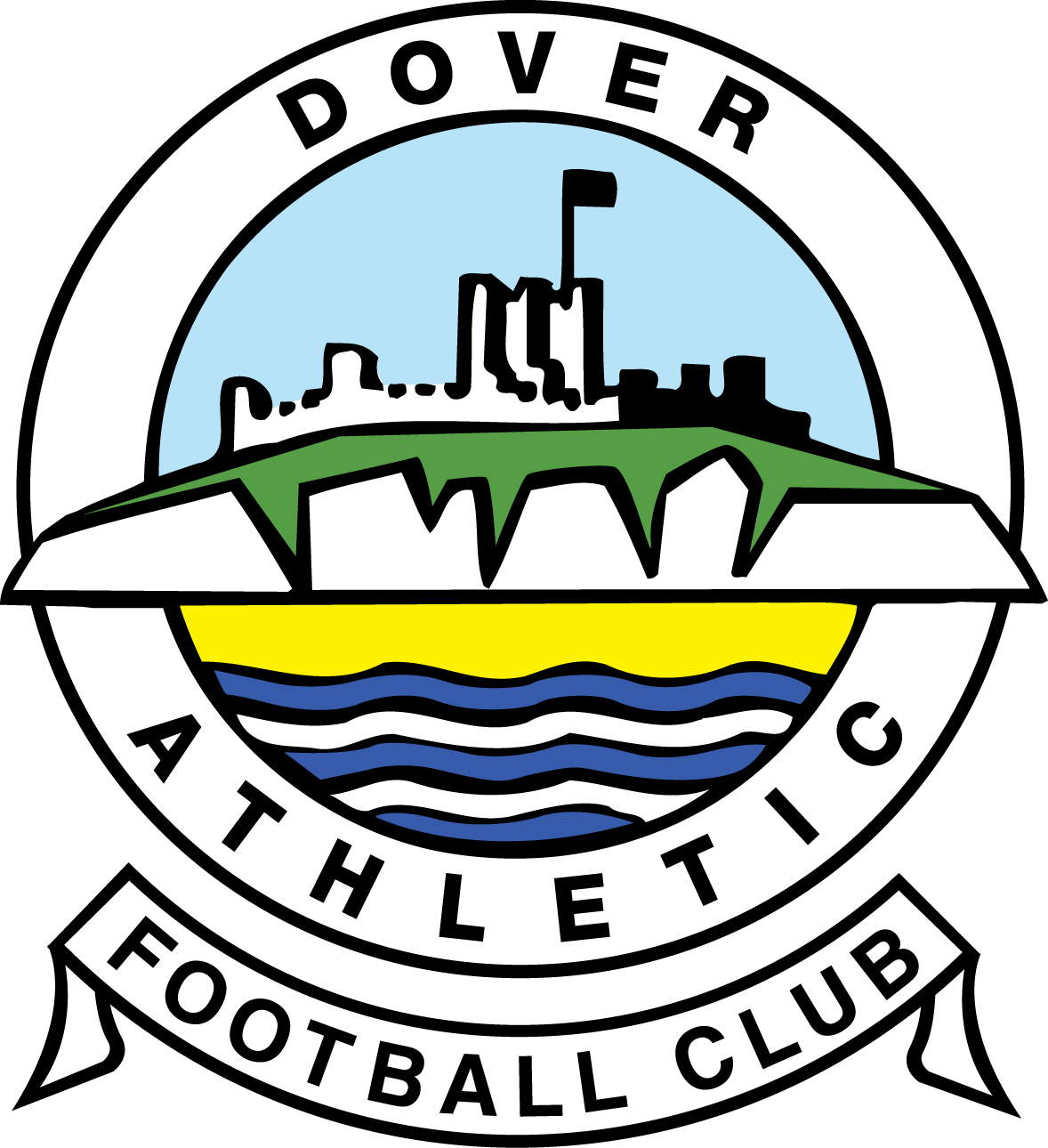 National League
2017-2018
Progression Solicitors Stadium
Dover Star Player:
Liam Bellamy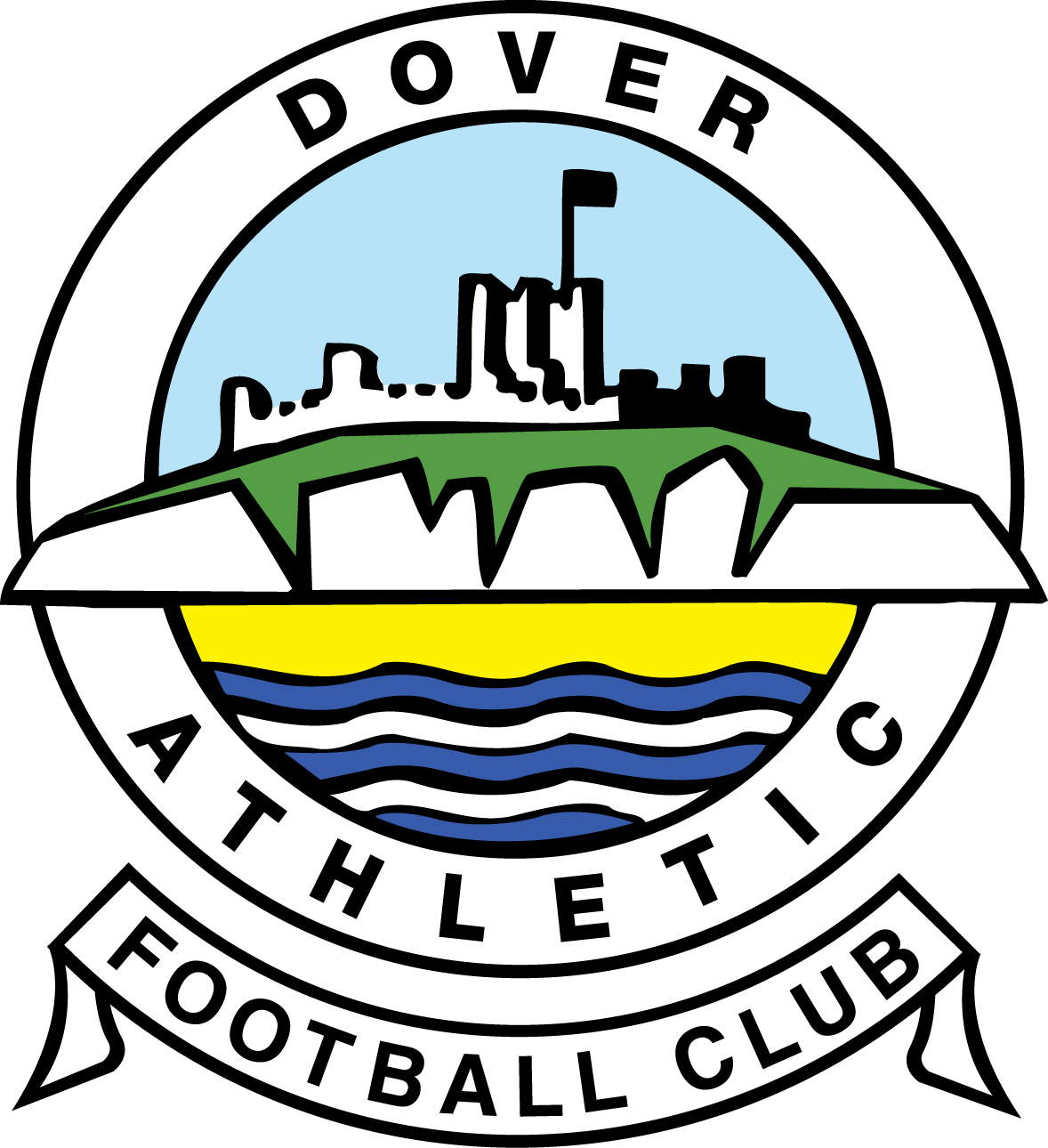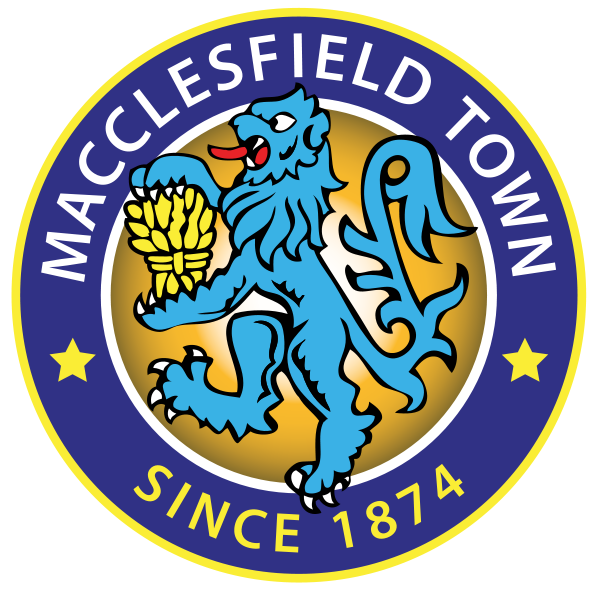 National League
2017-2018
Dover Star Player:
Keanu Marsh-Brown
Home Scorers:
Marsh-Brown (2, 36)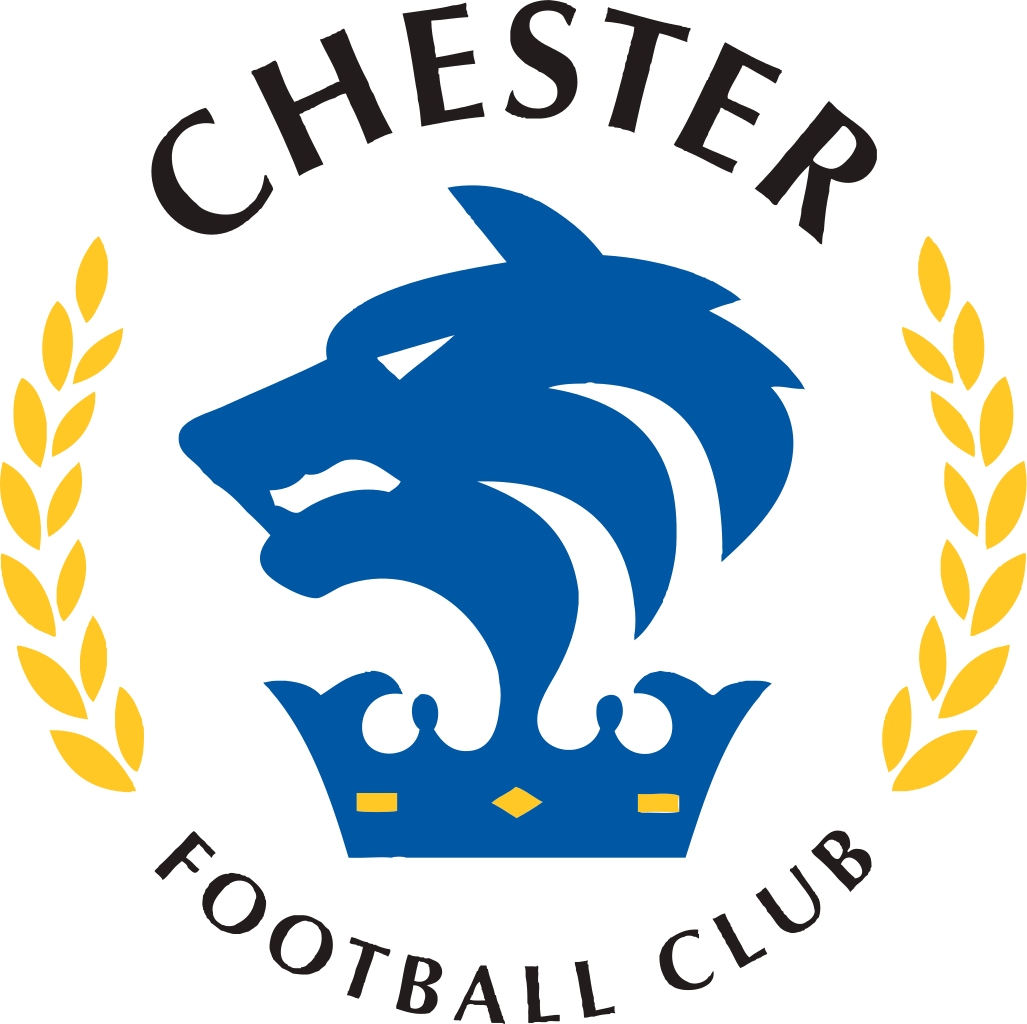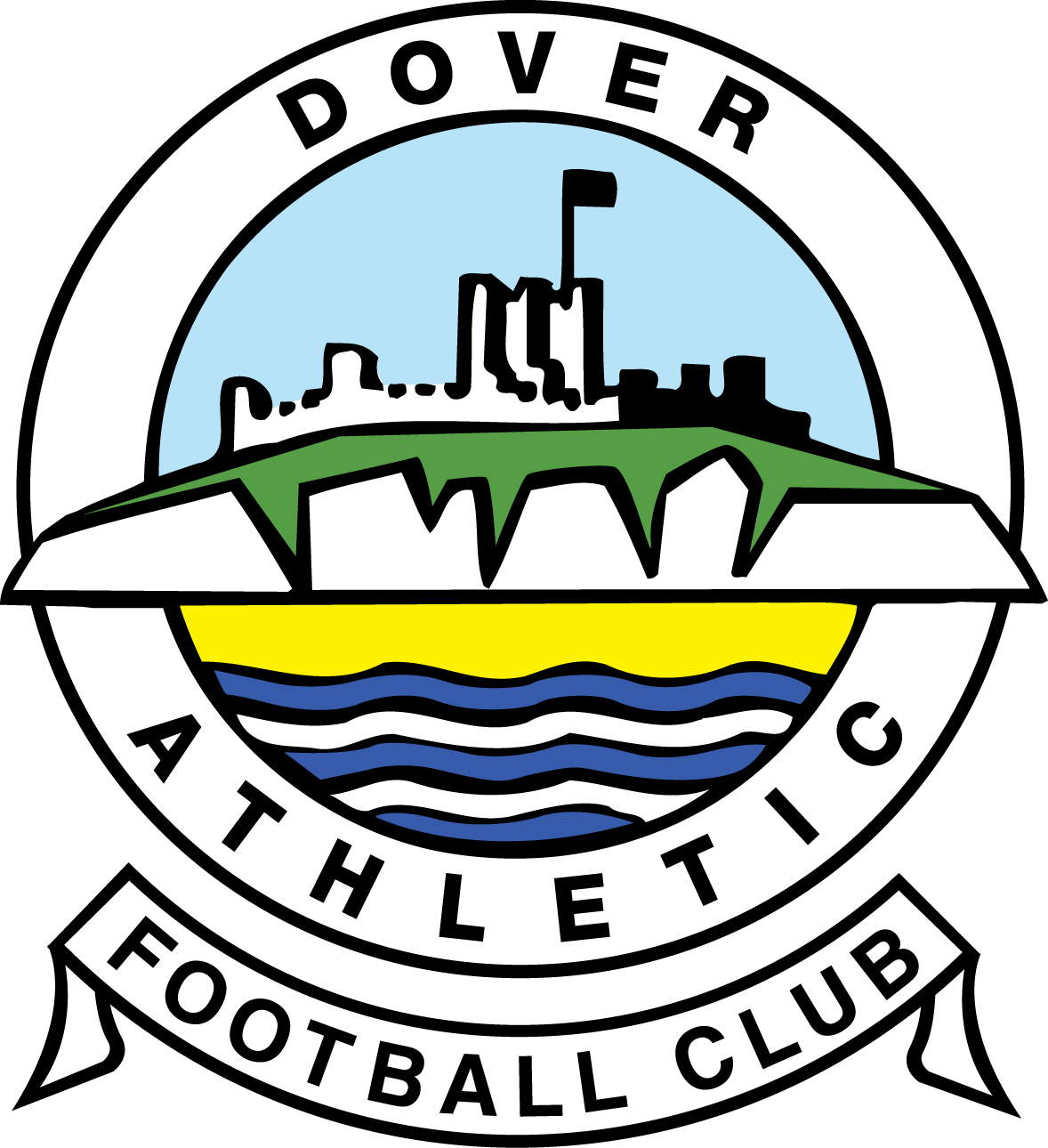 National League
2017-2018
Dover Star Player:
Kevin Lokko
Away Scorers:
Lokko (64), Astles OG (71)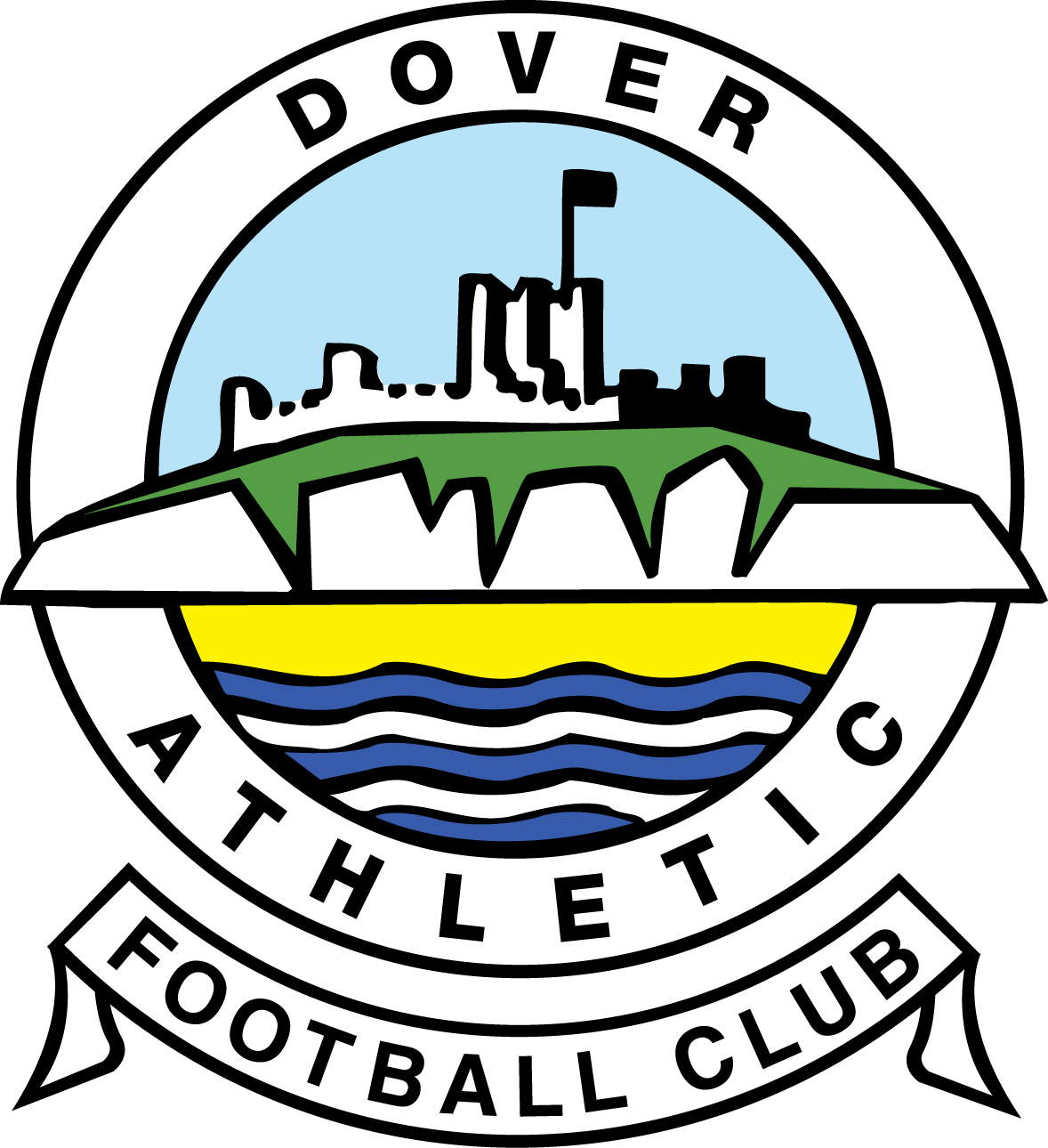 National League
2017-2018
Dover Star Player:
Mitch Pinnock
Home Scorers:
Pinnock (82)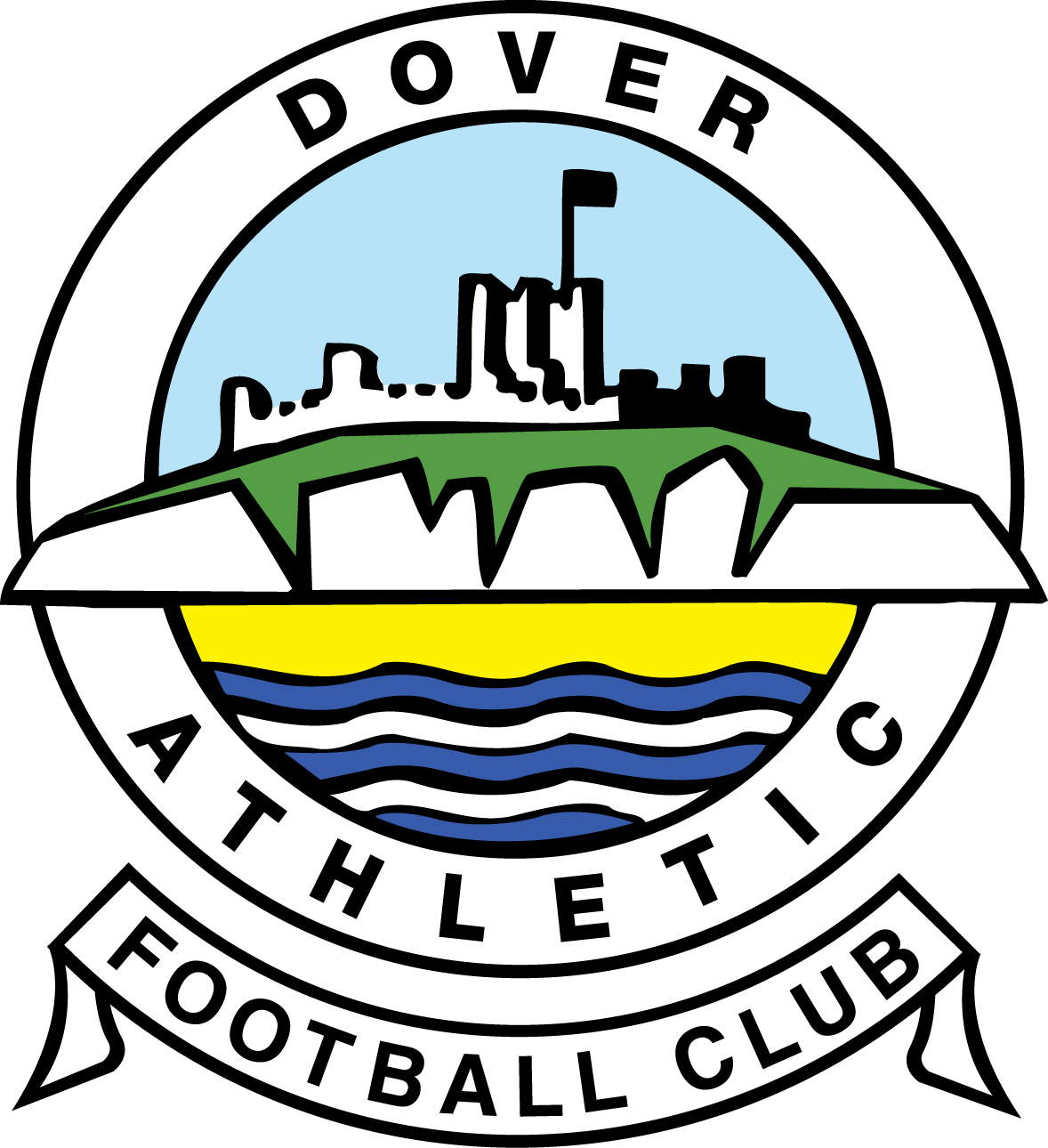 National League
2017-2018
Dover Star Player:
Giancarlo Gallifuoco
Home Scorers:
Rowe (69), Tasdemir (77), Hardy (90)
Away Scorers:
Pinnock (57)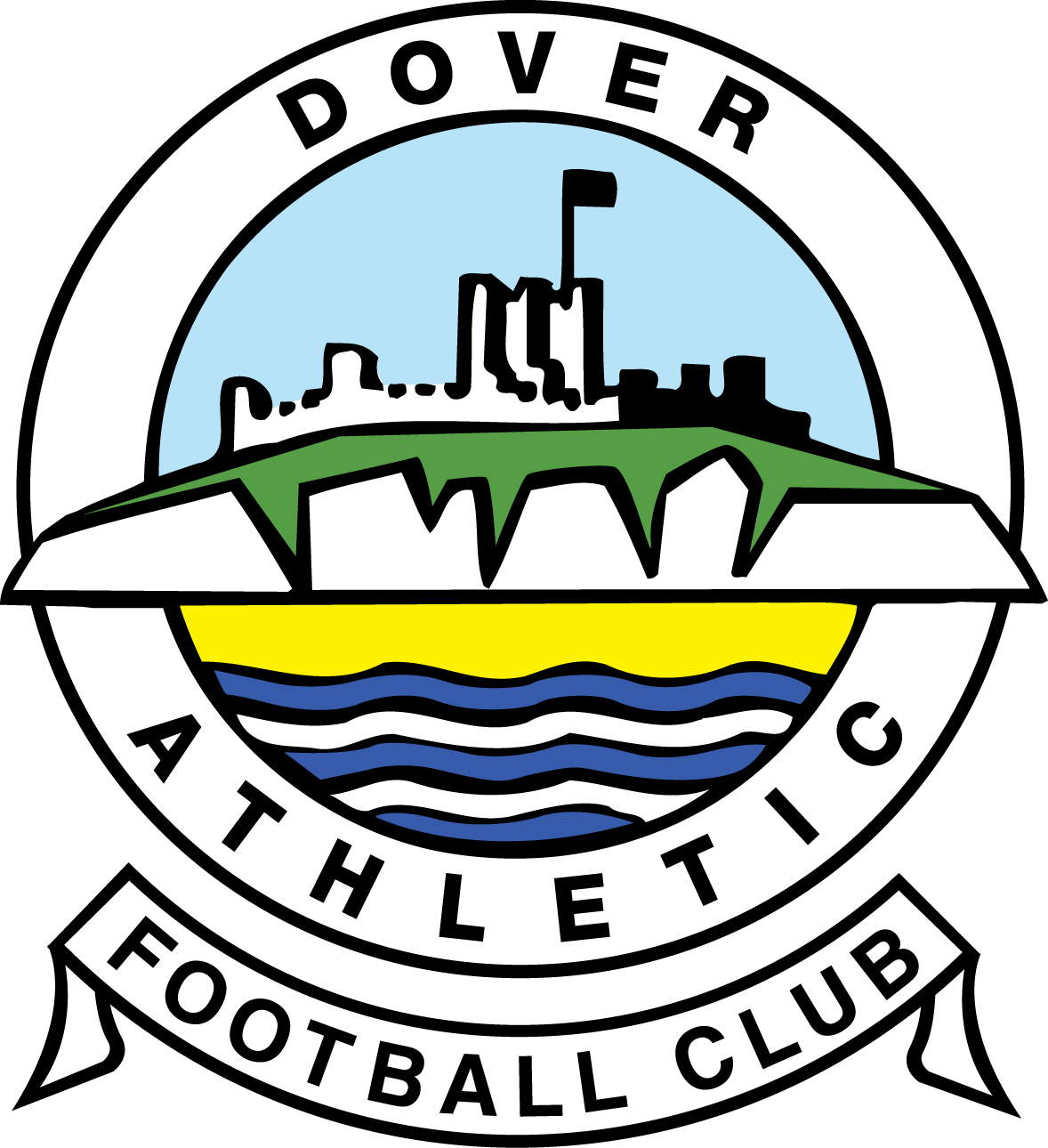 National League
2017-2018
Dover Star Player:
Mitch Pinnock
Home Scorers:
Pinnock (29)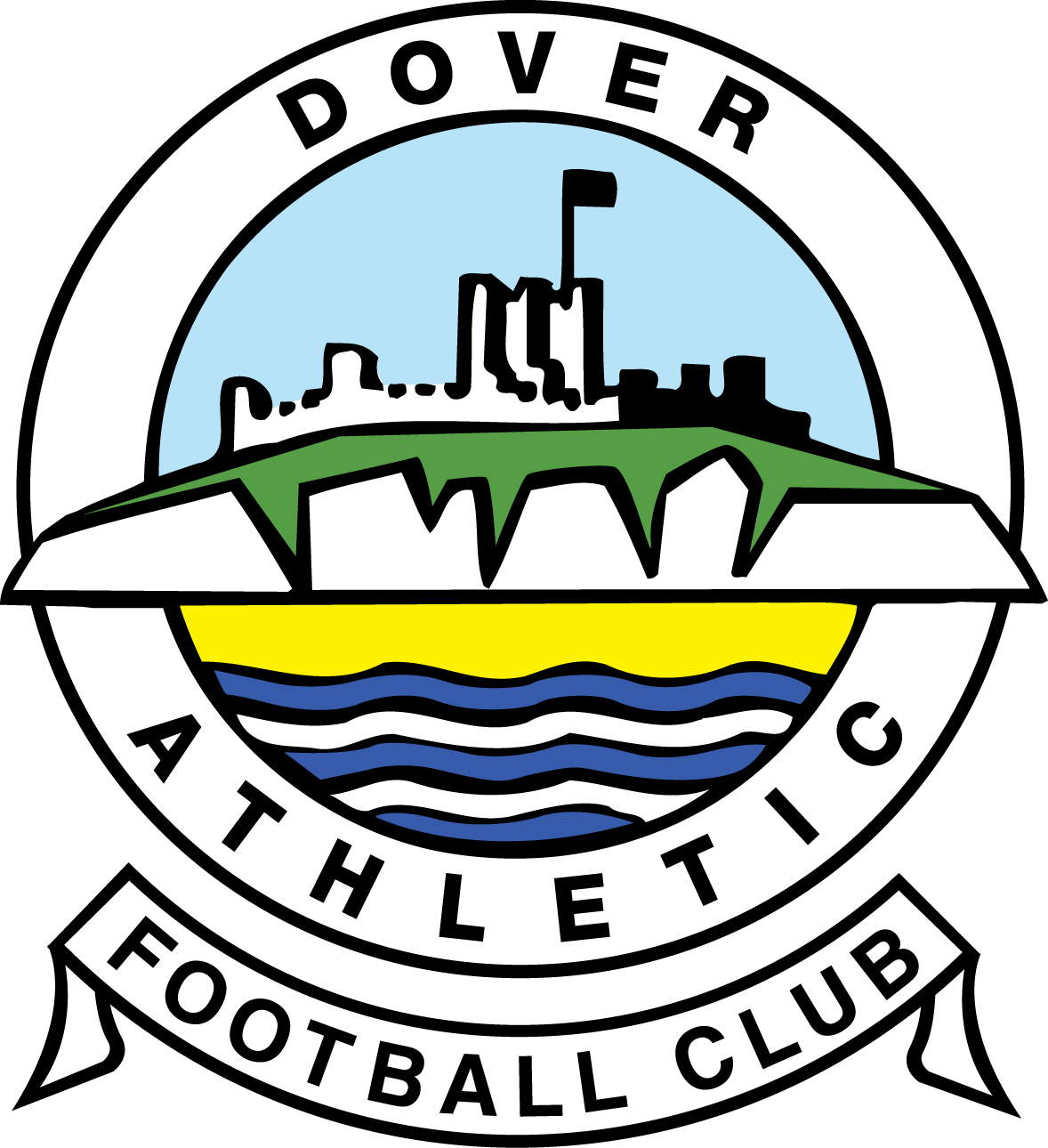 National League
2017-2018
Dover Star Player:
Ejiro Okosieme
Home Scorers:
Storer (29), Thomas (75), Reid (84)
Away Scorers:
Bird (22 pen), Pinnock (60)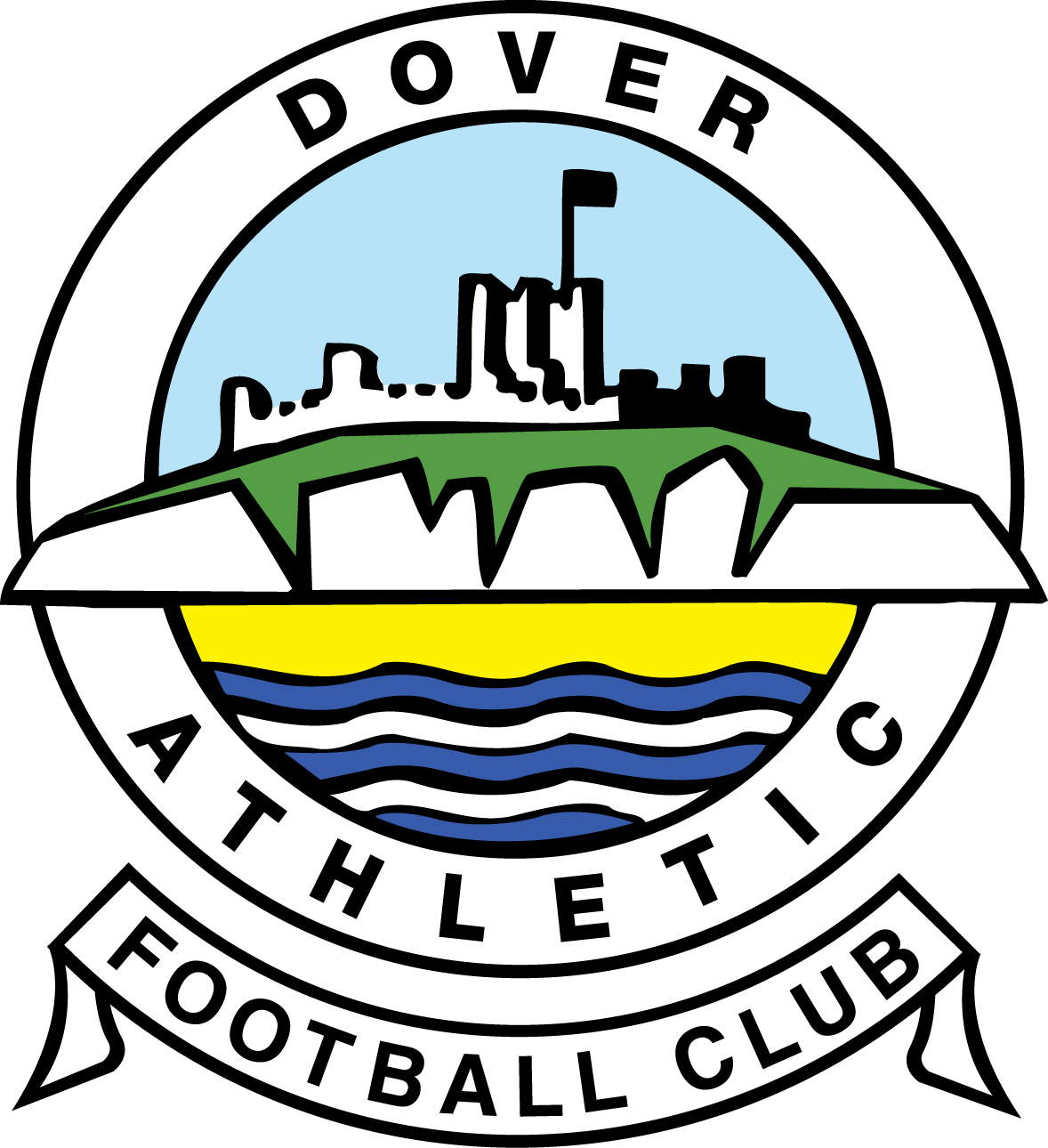 National League
2017-2018
Dover Star Player:
Josh Passley
Away Scorers:
Cadogan (26)
Red Cards:
Beautyman (60) (Sutton)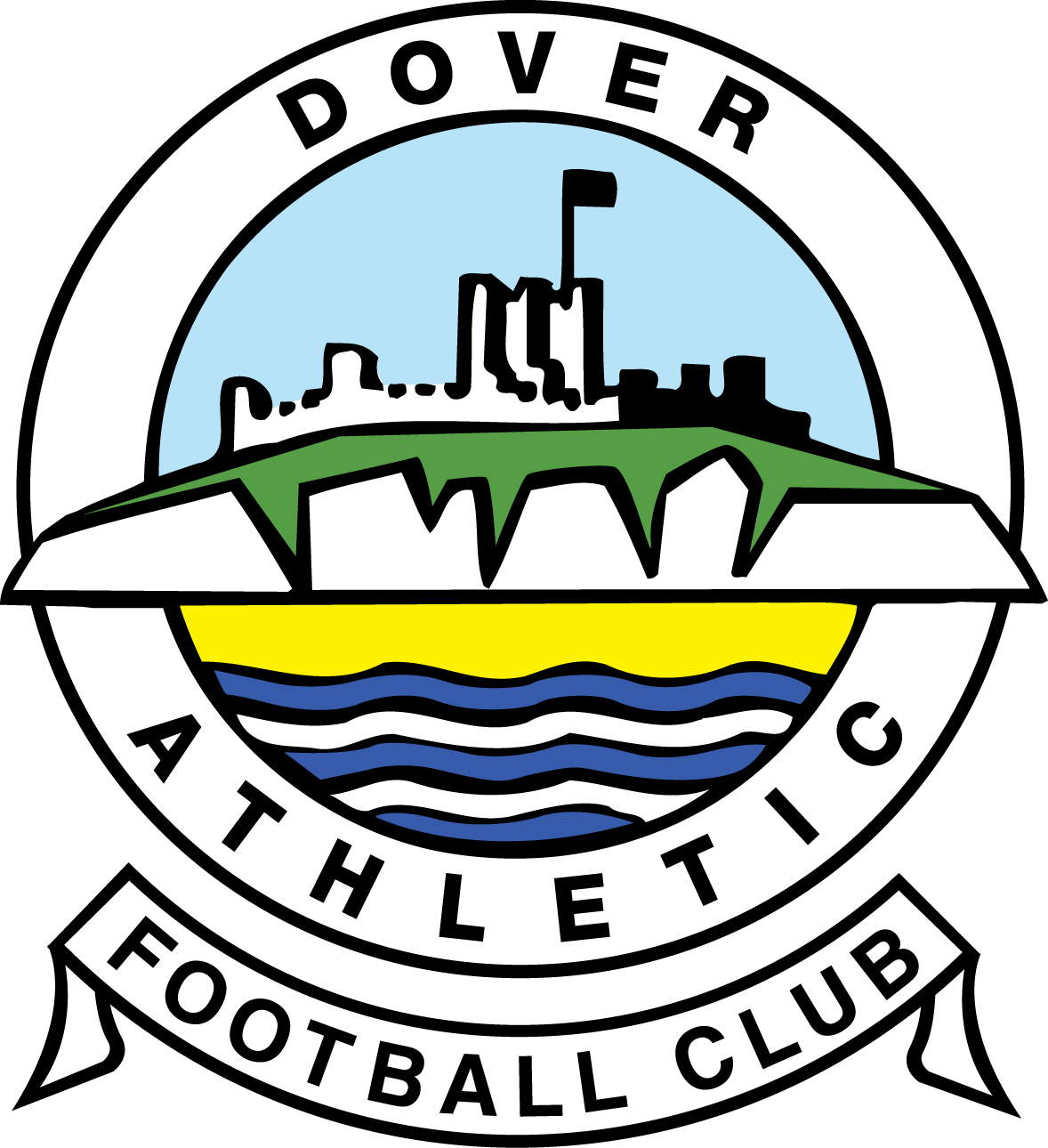 The FA Trophy
2017-2018
Dover Star Player:
Mitch Pinnock
Home Scorers:
Bird (57, 83), Pinnock (81)
Away Scorers:
Elokobi (35), Bonne (48), Harrold (53), Mooney (90+2)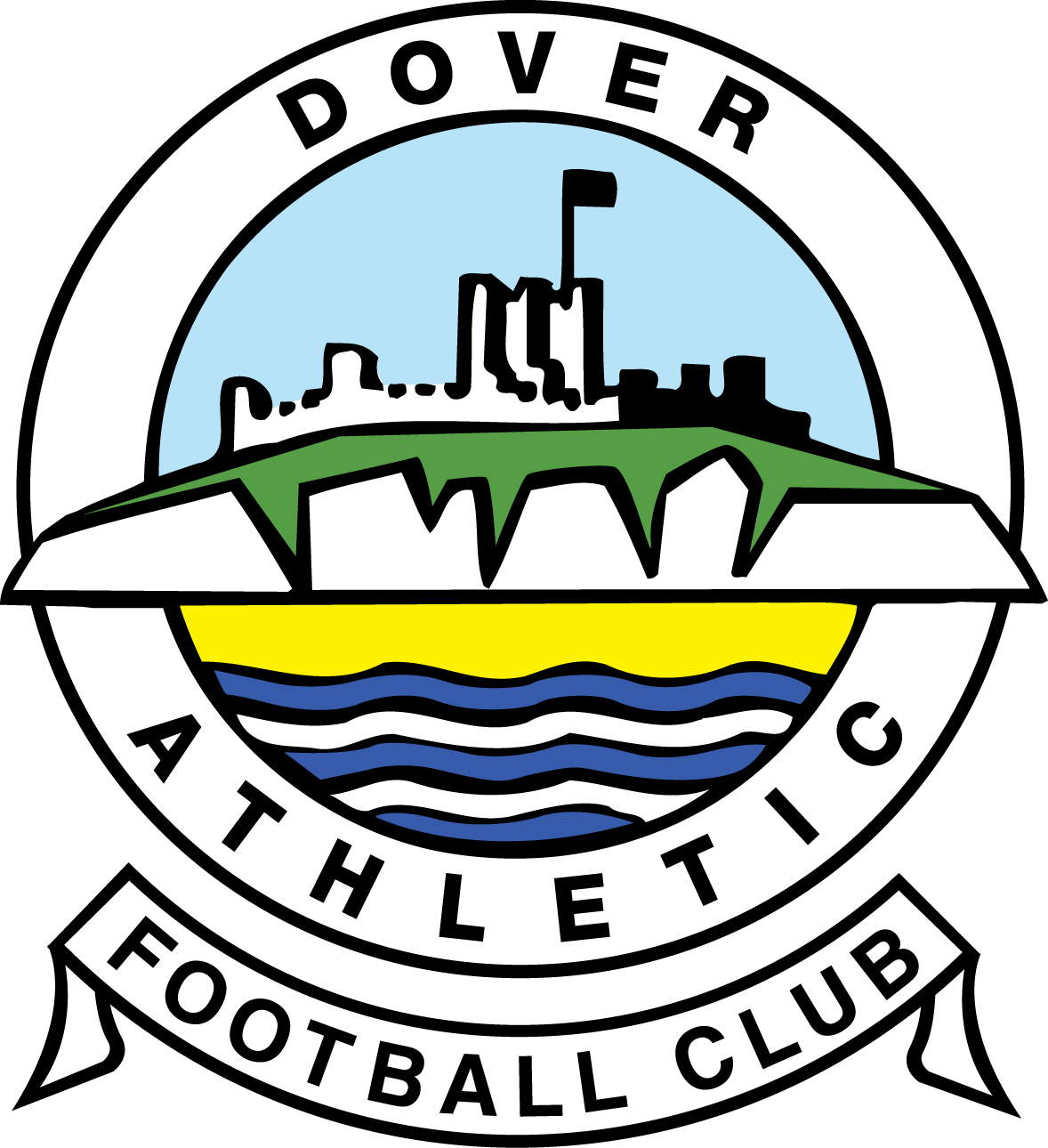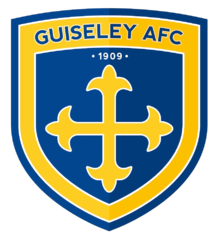 National League
2017-2018
Dover Star Player:
Mitch Pinnock
Home Scorers:
Brundle (5), Pinnock (88)
Away Scorers:
Southwell (63)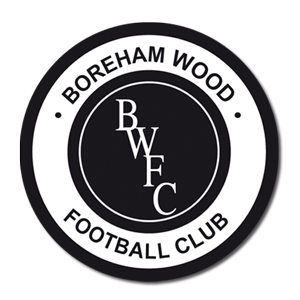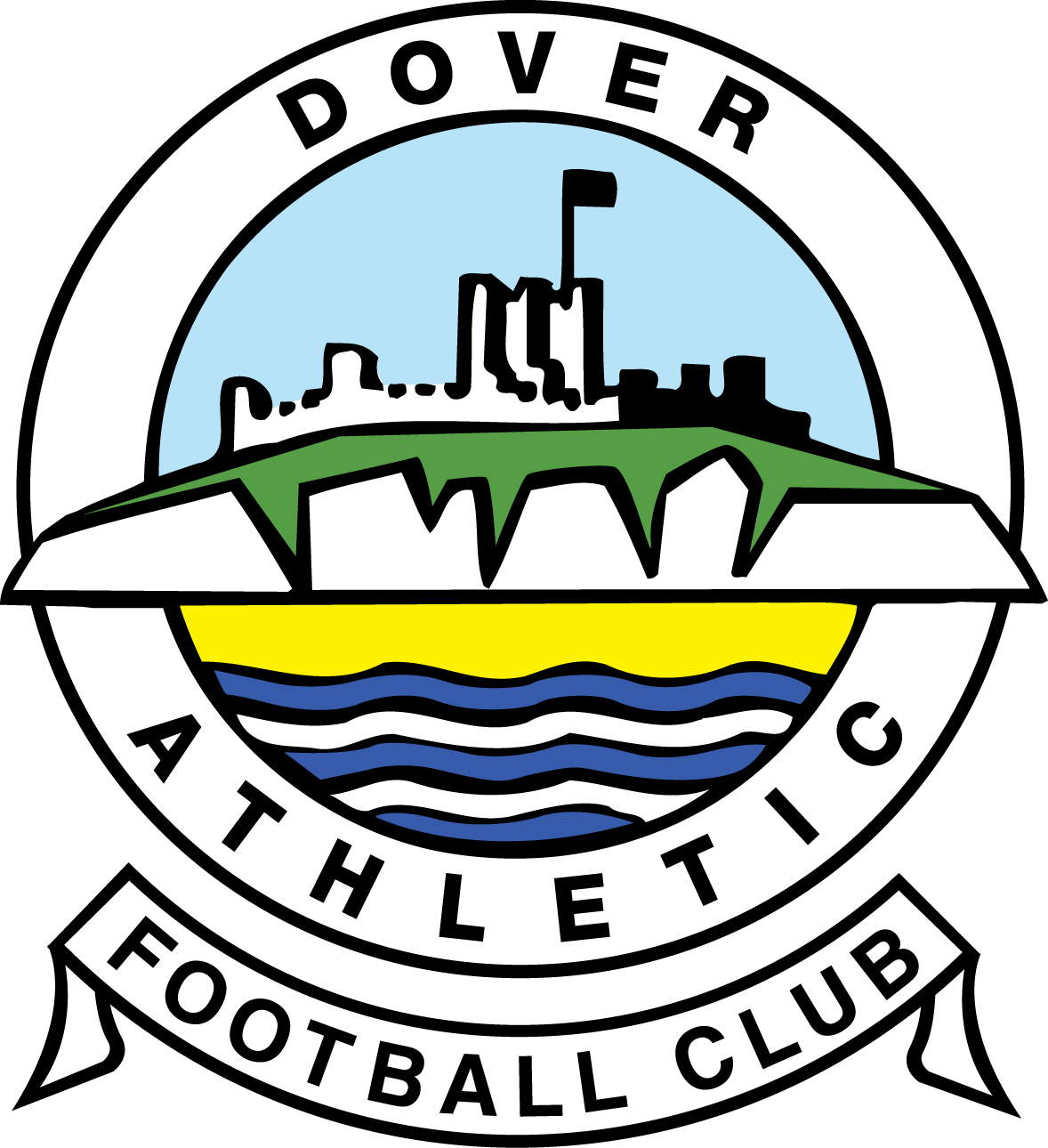 National League
2017-2018
Dover Star Player:
Anthony Jeffrey
Home Scorers:
Stephens (70), Davey (87)
Away Scorers:
Parry (52), Daniel (72), Ilesanmi (85)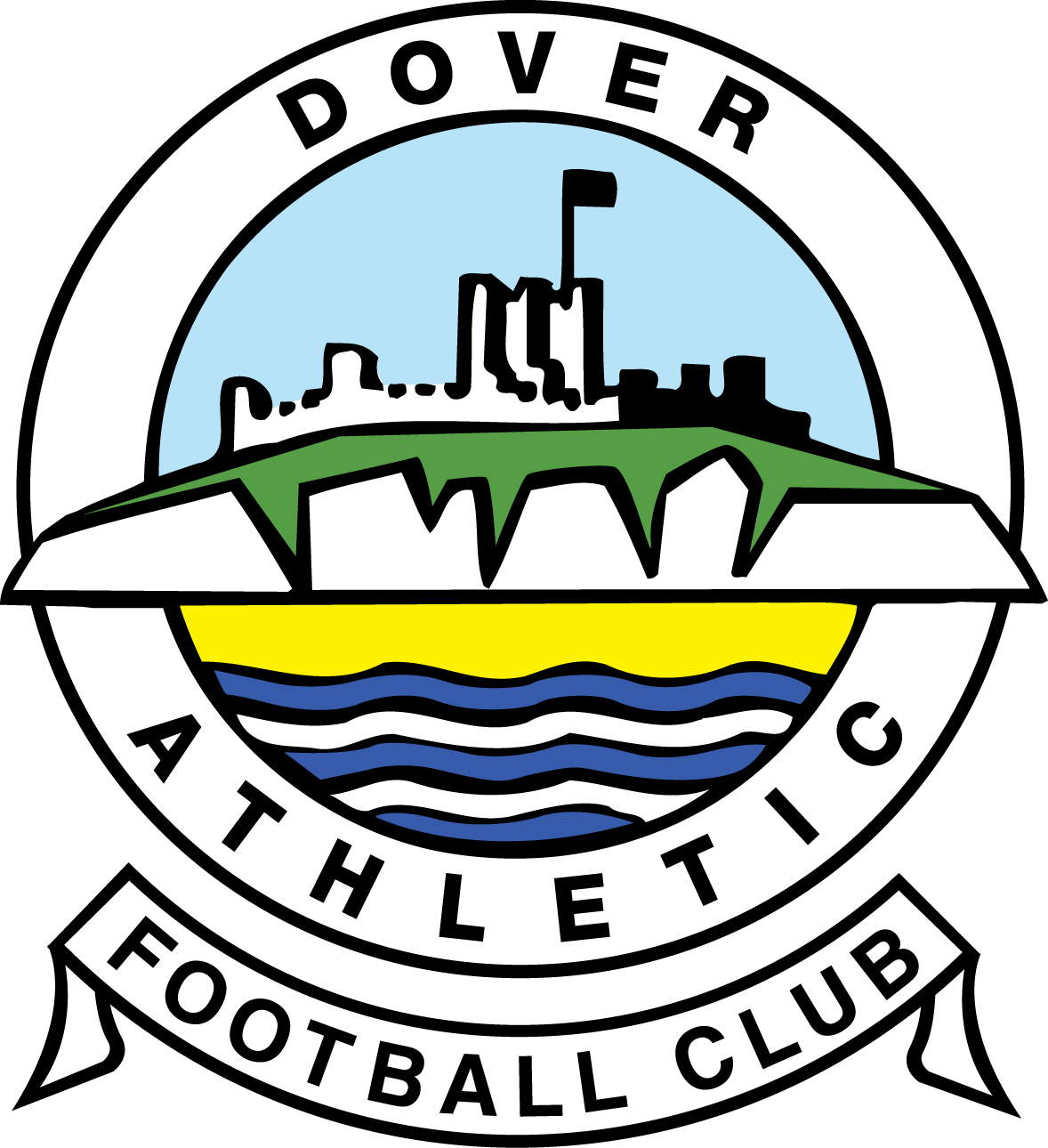 The FA Trophy
2017-2018
Dover Star Player:
Mitch Brundle
Home Scorers:
Parry (6), Bird (29), Pinnock (54), Brundle (80)
Away Scorers:
Mitchley (10, 75 pens), Brewster (74)
Red Cards:
Smart (43) (Marine)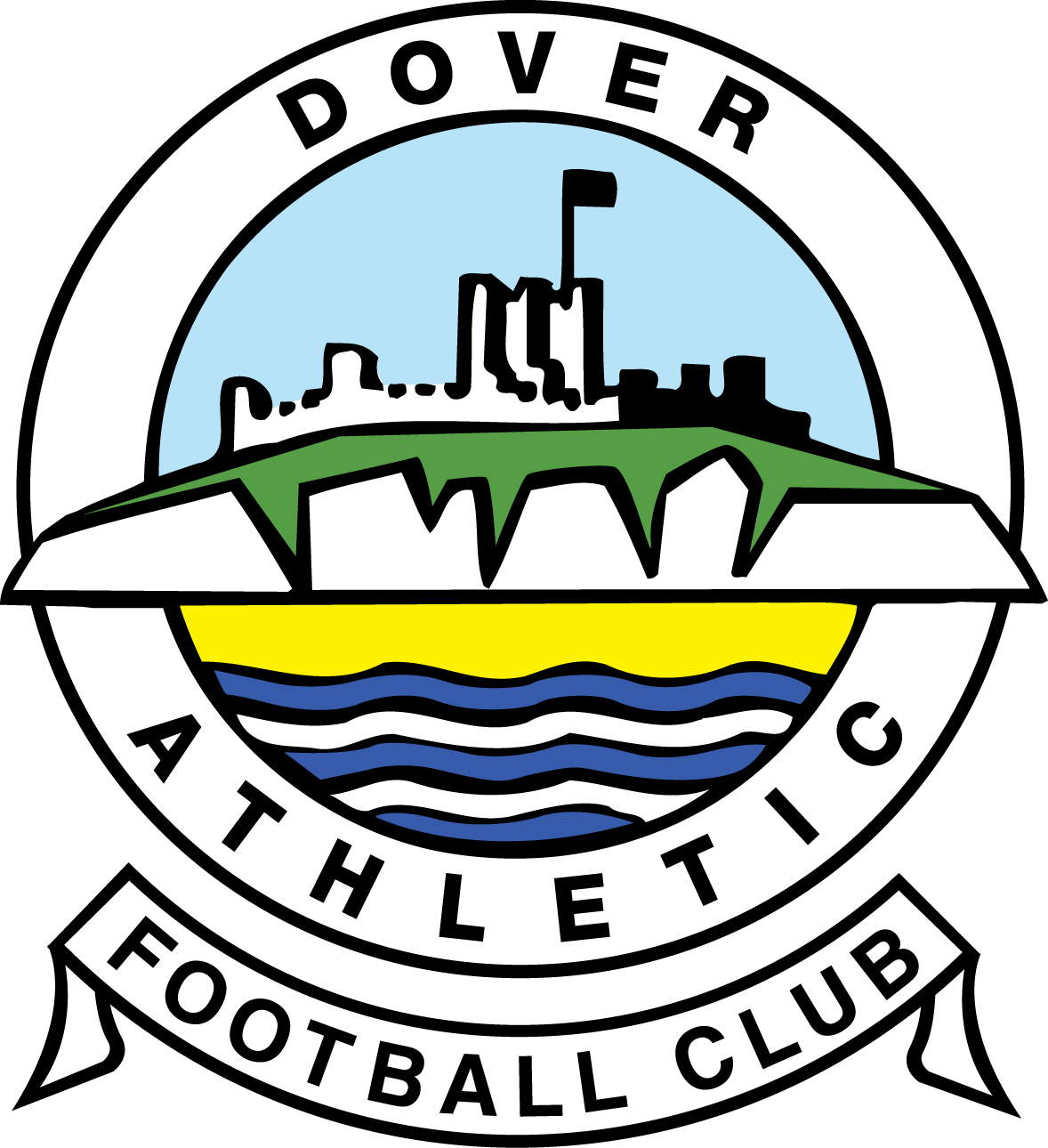 National League
2017-2018
Dover Star Player:
Mitch Brundle
Away Scorers:
Kellerman (45), Kabamba (67)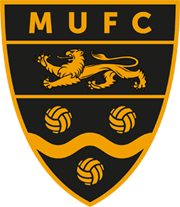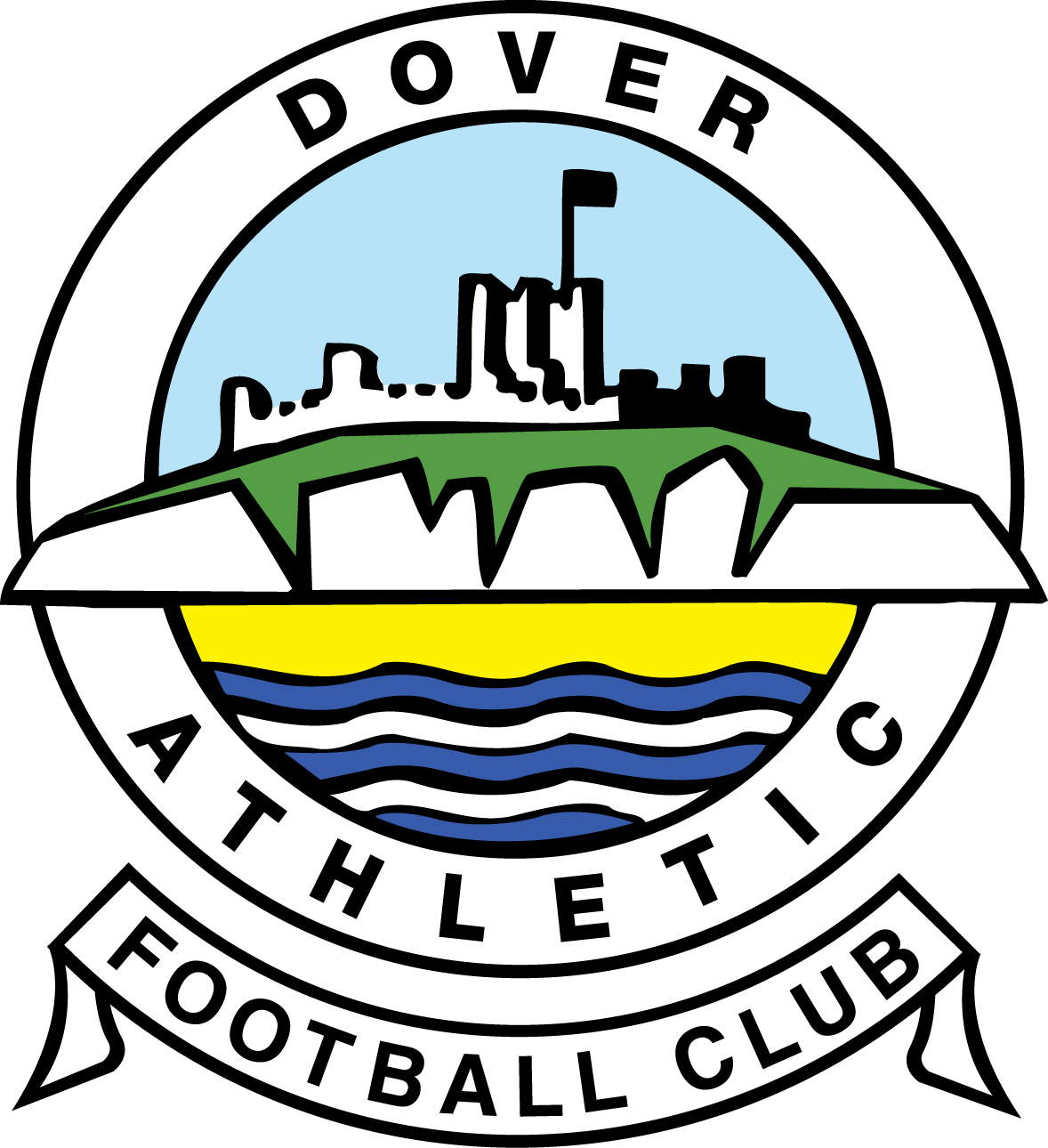 National League
2017-2018
Dover Star Player:
Femi Ilesanmi
Home Scorers:
Wraight (69), Anderson (90)
Away Scorers:
Ilesanmi (27), Nortey (76)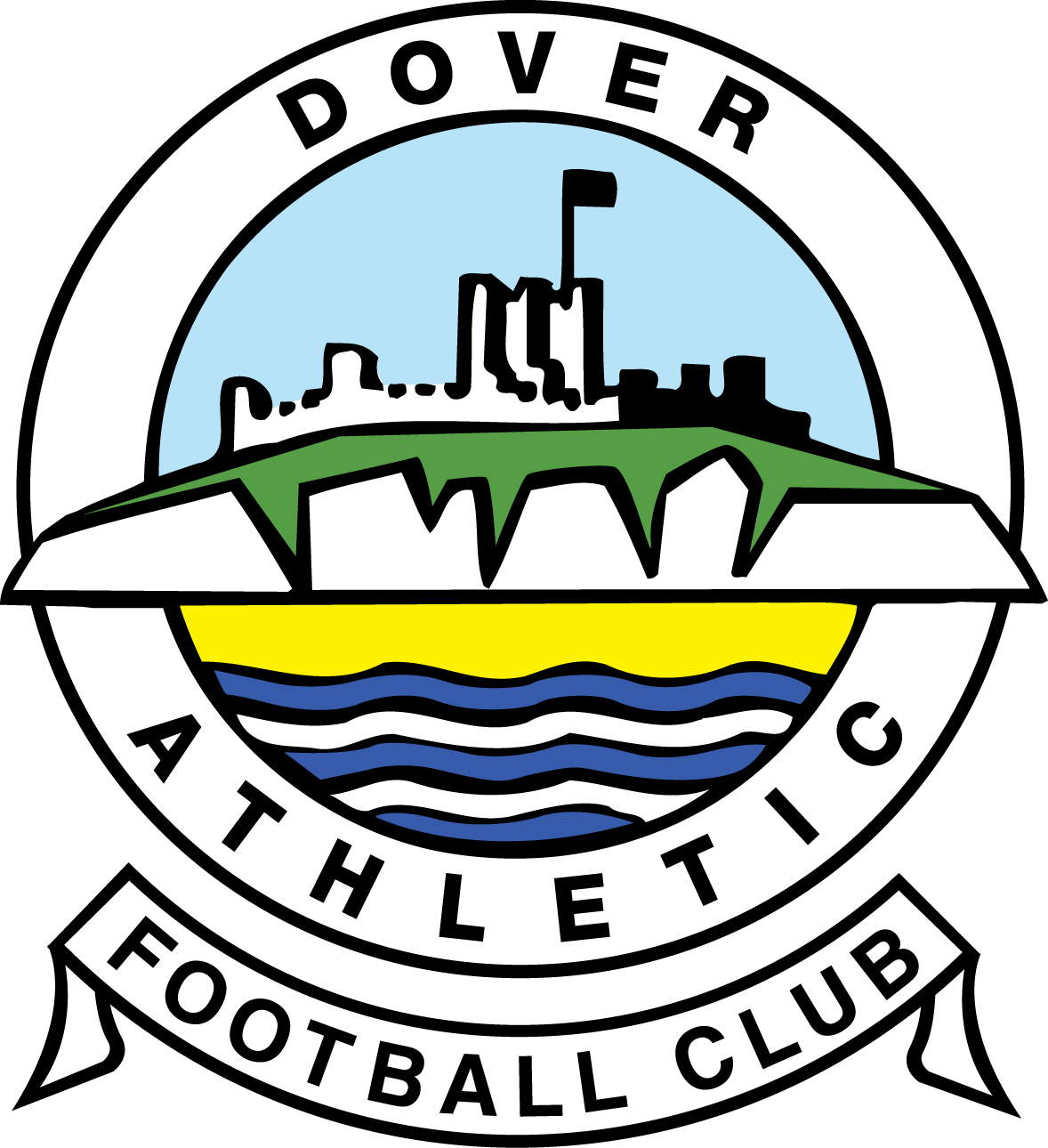 National League
2017-2018
Dover Star Player:
Connor Essam
Red Cards:
Clarke (90) (Halifax)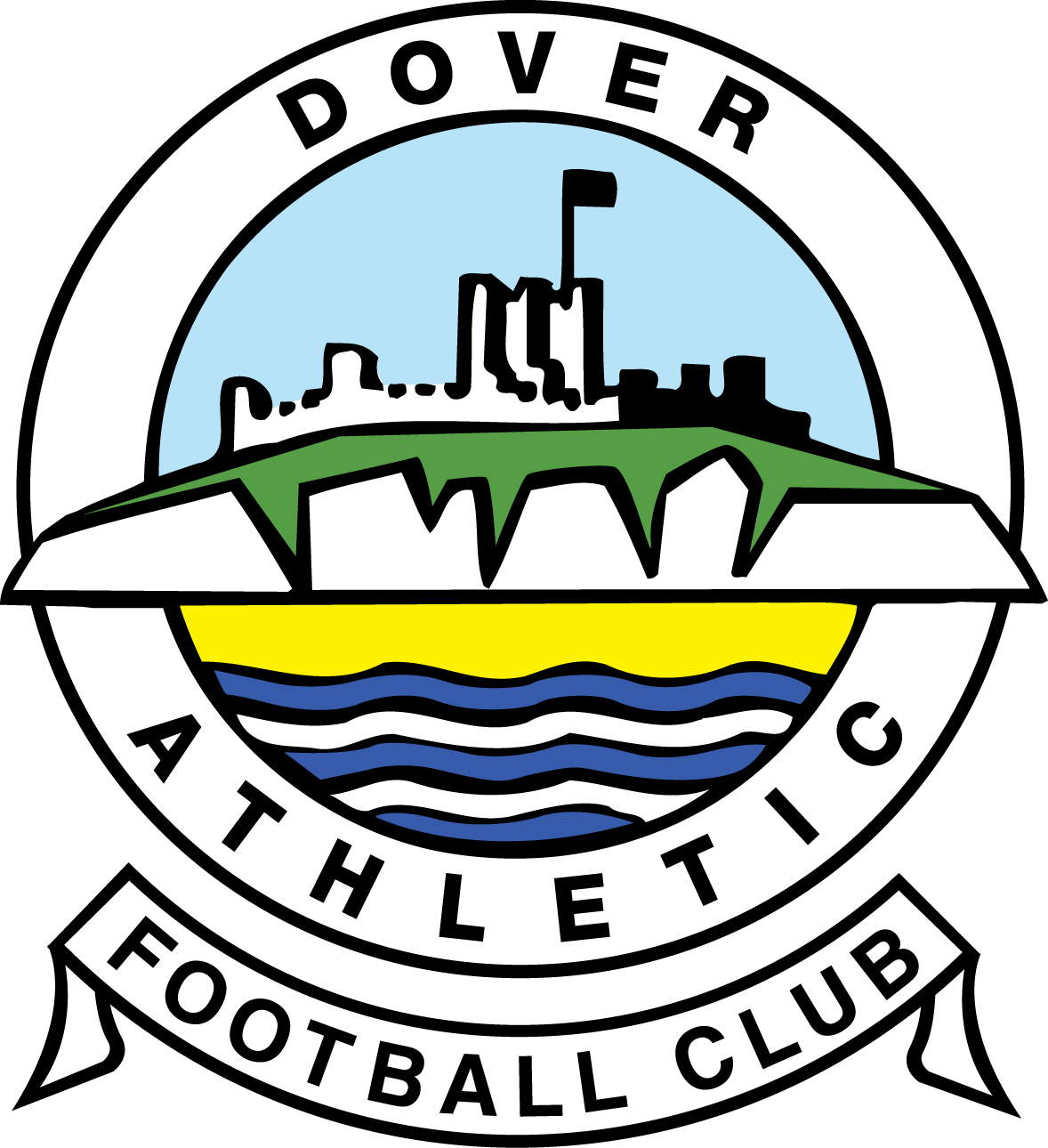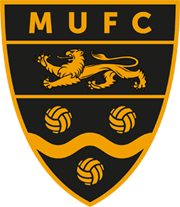 National League
2017-2018
Dover Star Player:
Kadell Daniel
Home Scorers:
Nortey (58), Bird (80)
Away Scorers:
Pigott (36, 41)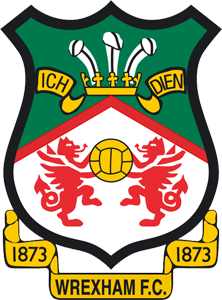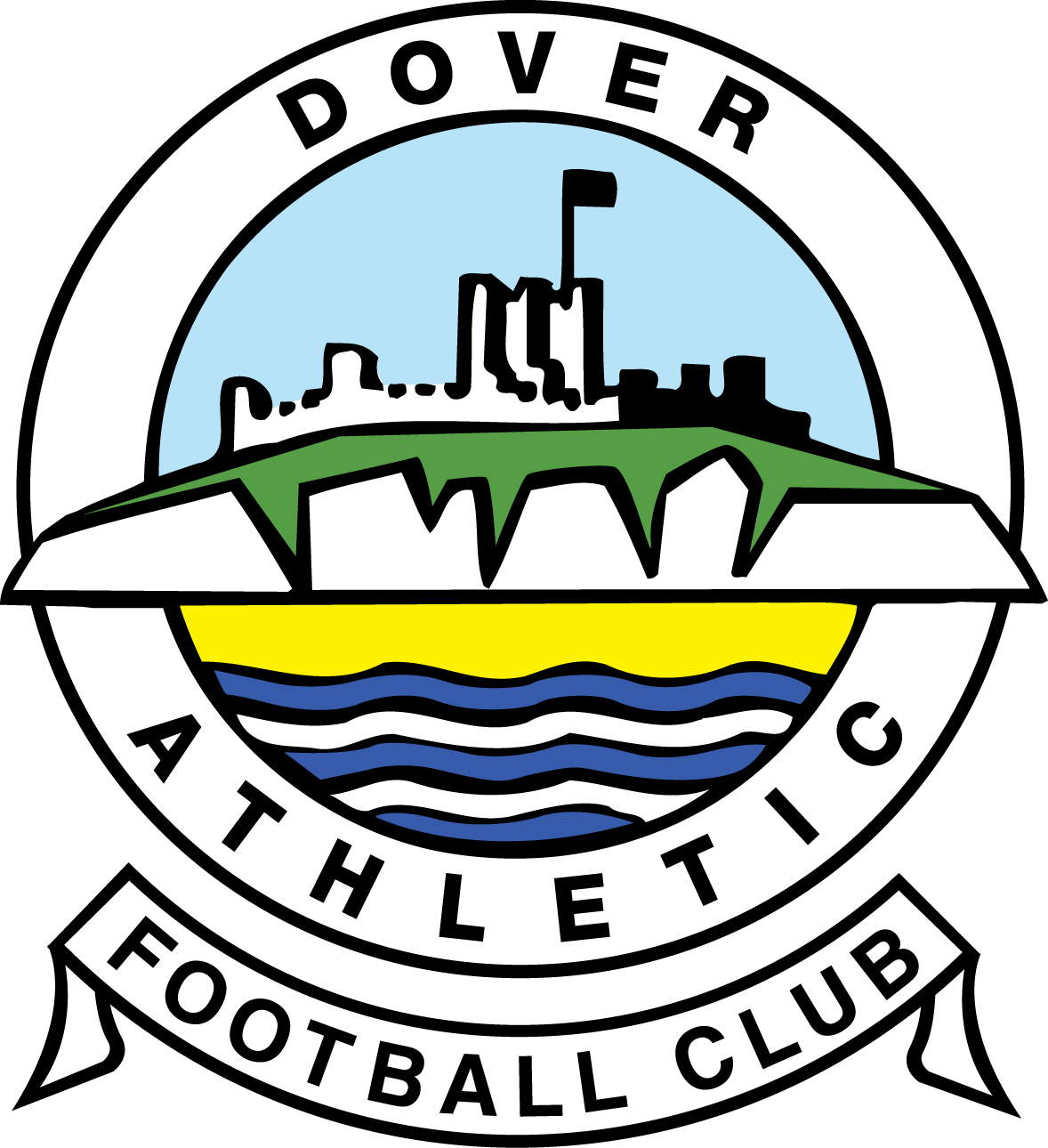 National League
2017-2018
Dover Star Player:
Femi Ilesanmi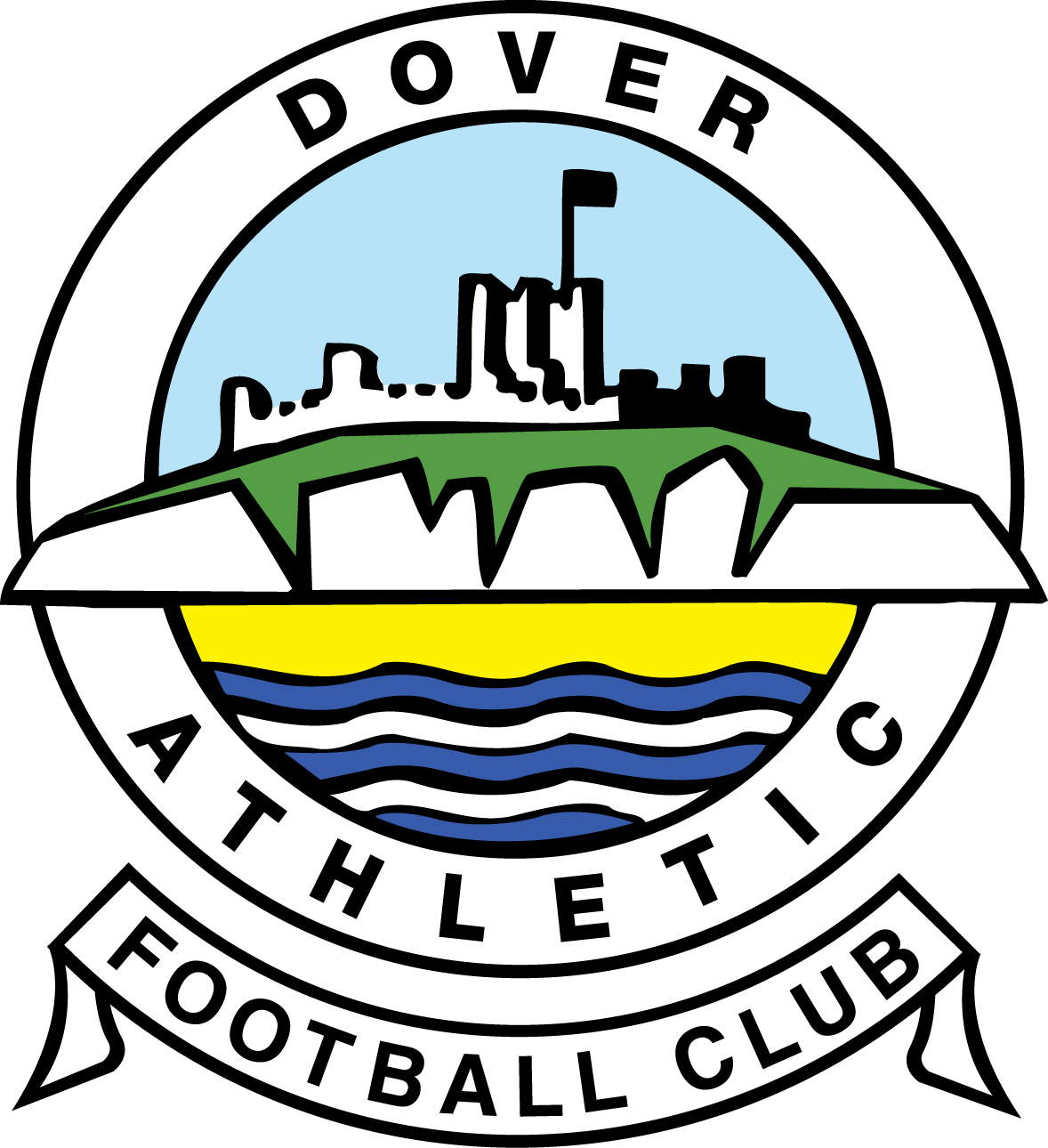 The FA Trophy
2017-2018
Dover Star Player:
Ryan Bird
Home Scorers:
Pinnock (47), Bird (58), Alabi (88)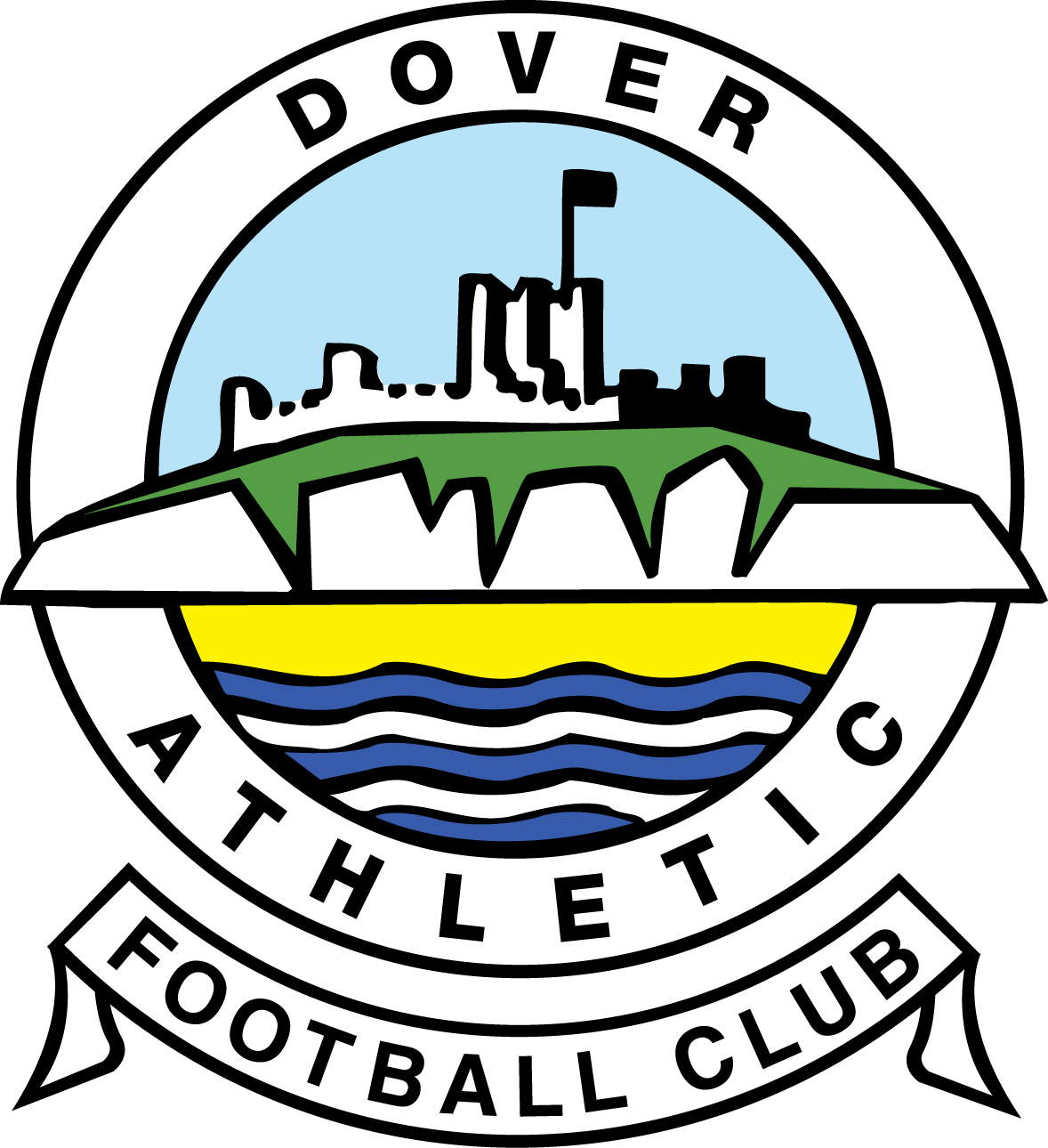 National League
2017-2018
Dover Star Player:
Mitch Pinnock
Home Scorers:
Pinnock (2, 25), Bird (79, 90+3)
Red Cards:
Deverdics (90) (Hartlepool)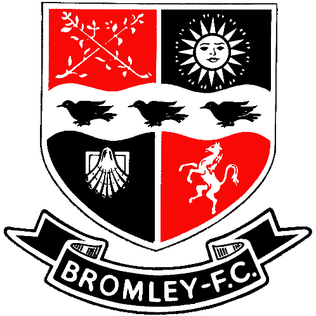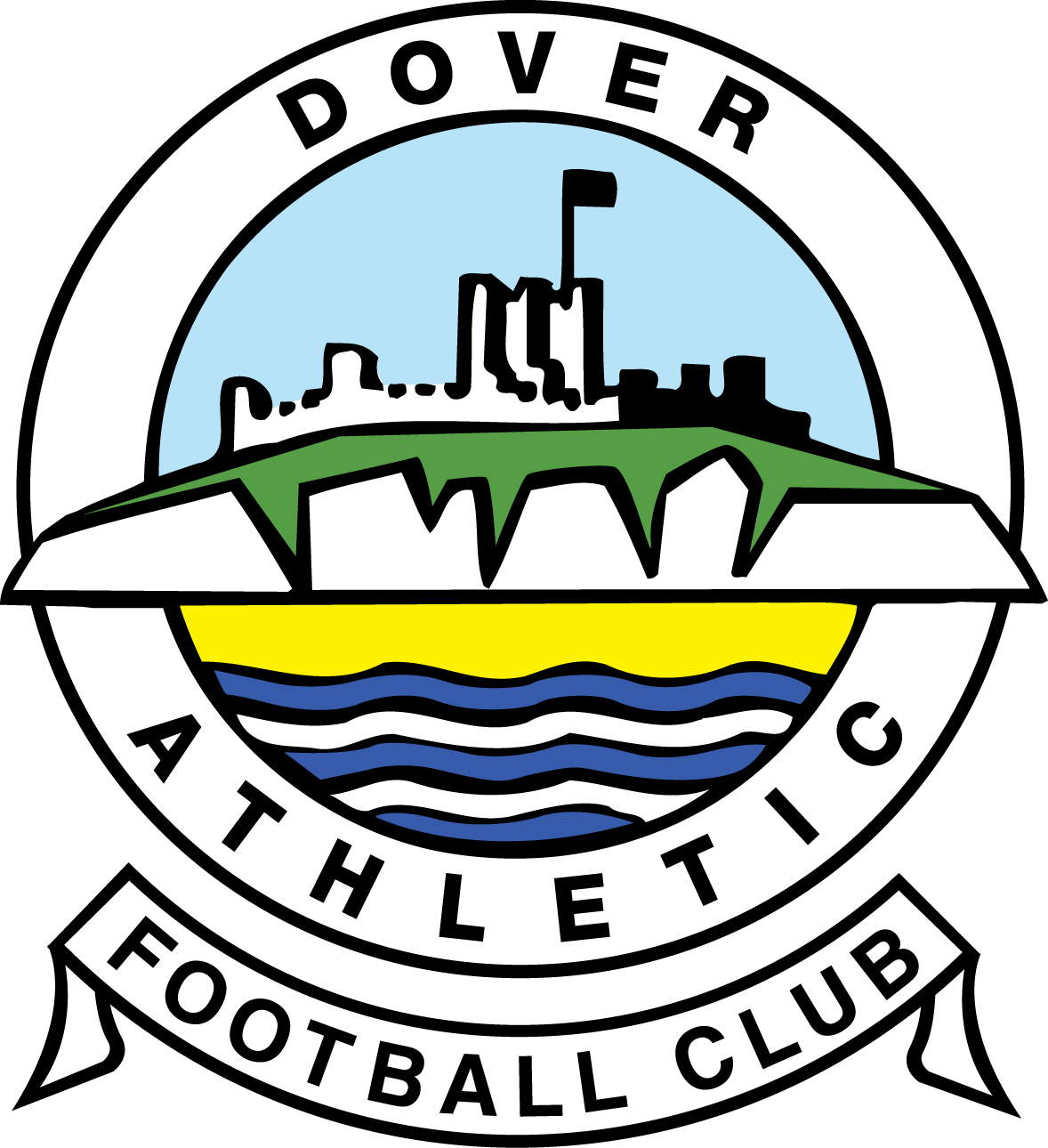 National League
2017-2018
Dover Star Player:
Mitch Brundle
Home Scorers:
Dennis (33), Holland (42)
Away Scorers:
Brundle (55), Richards (90)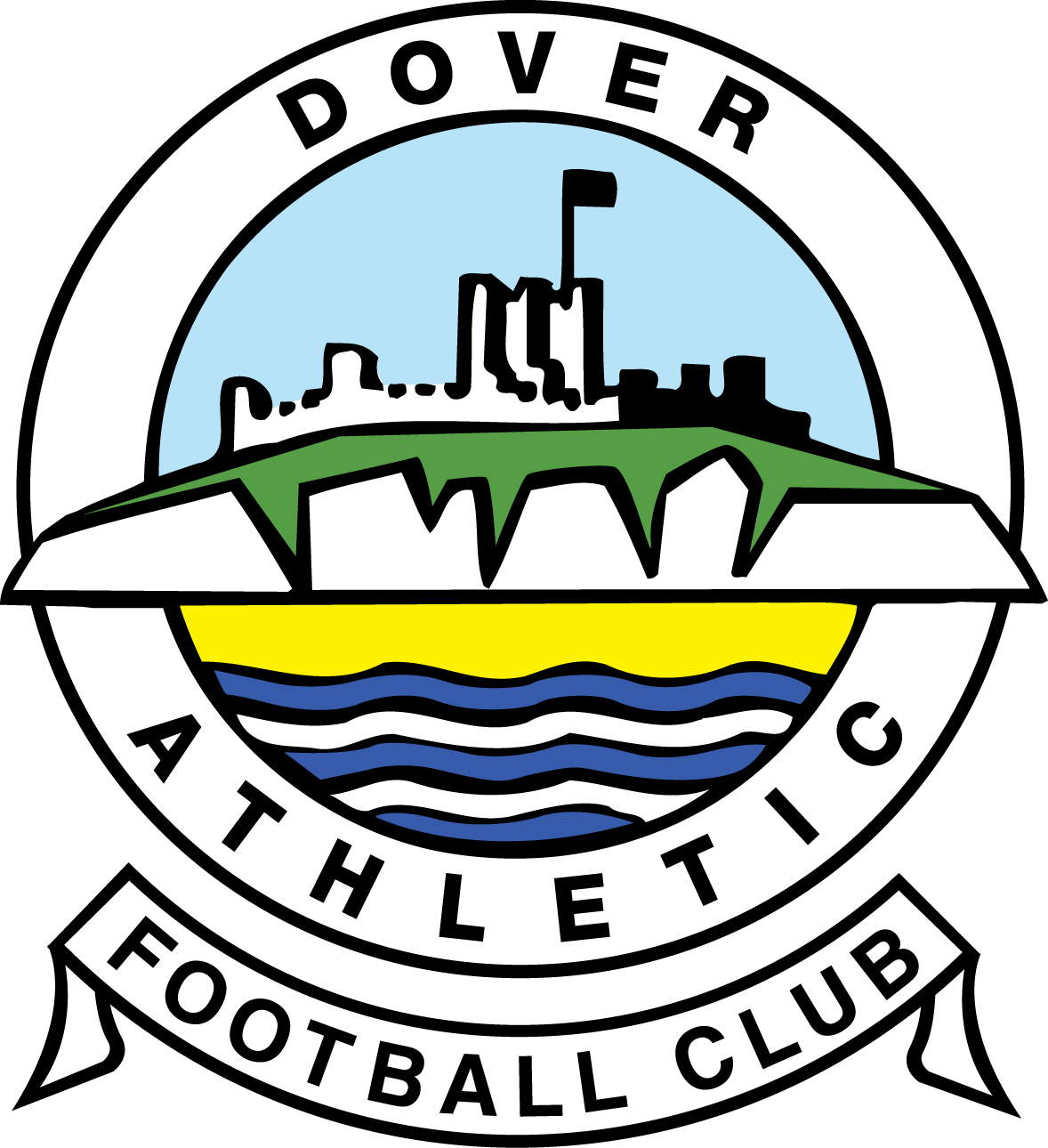 National League
2017-2018
Dover Star Player:
Femi Ilesanmi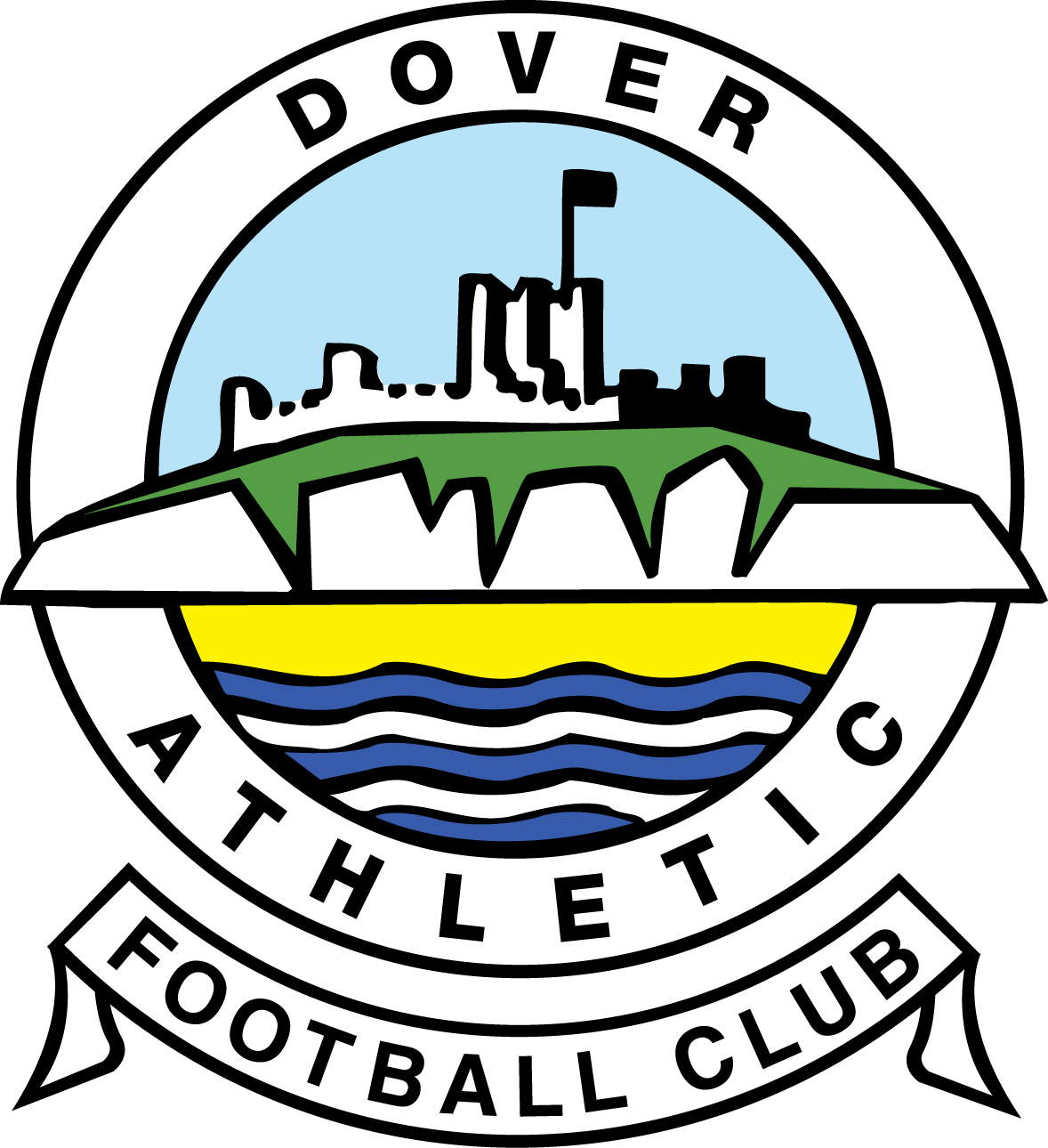 National League
2017-2018
The Chigwell Construction Stadium
Dover Star Player:
Giancarlo Gallifuoco
Home Scorers:
Ferrier (23)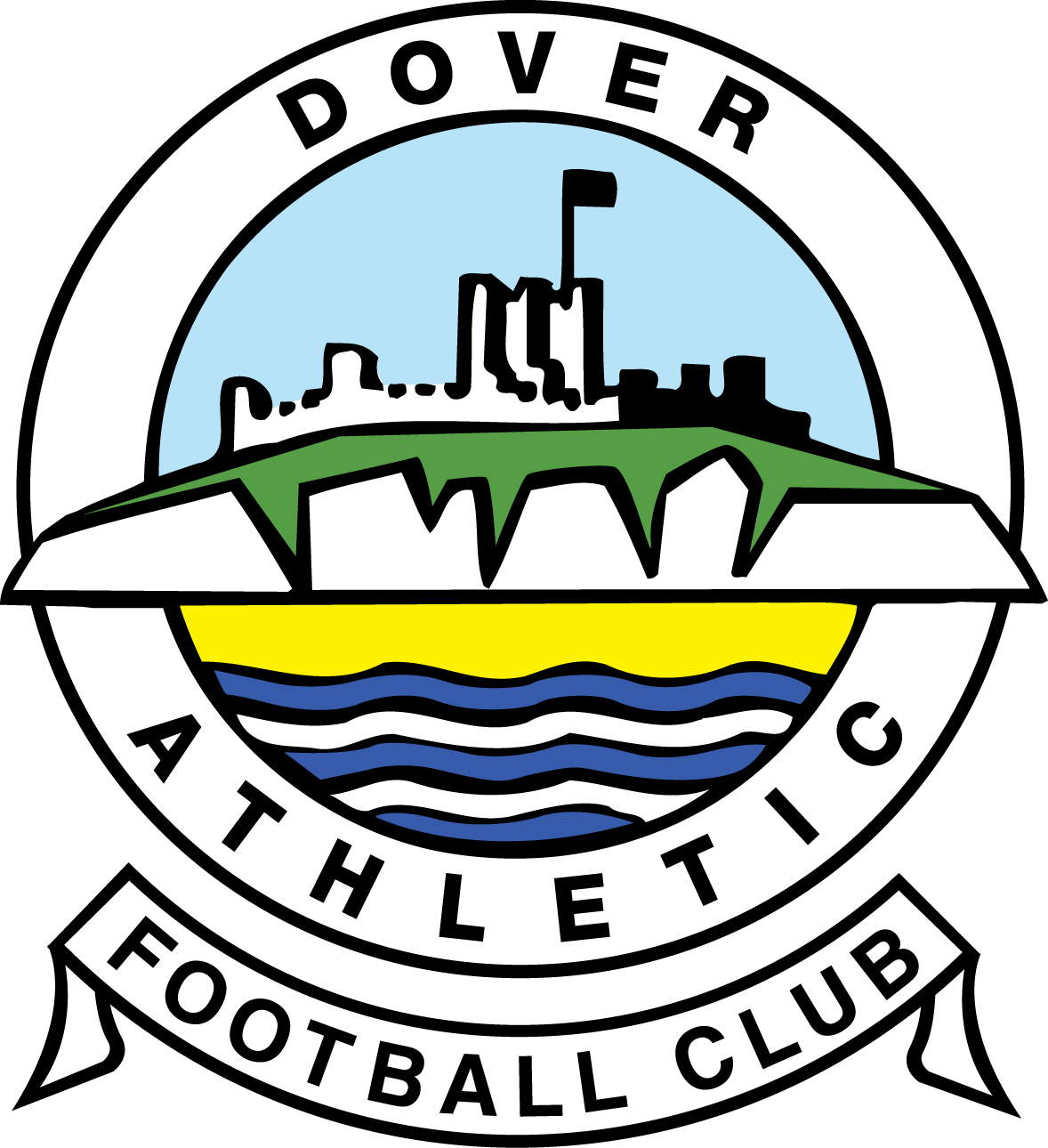 National League
2017-2018
Dover Star Player:
Nortei Nortey
Away Scorers:
Nortey (23)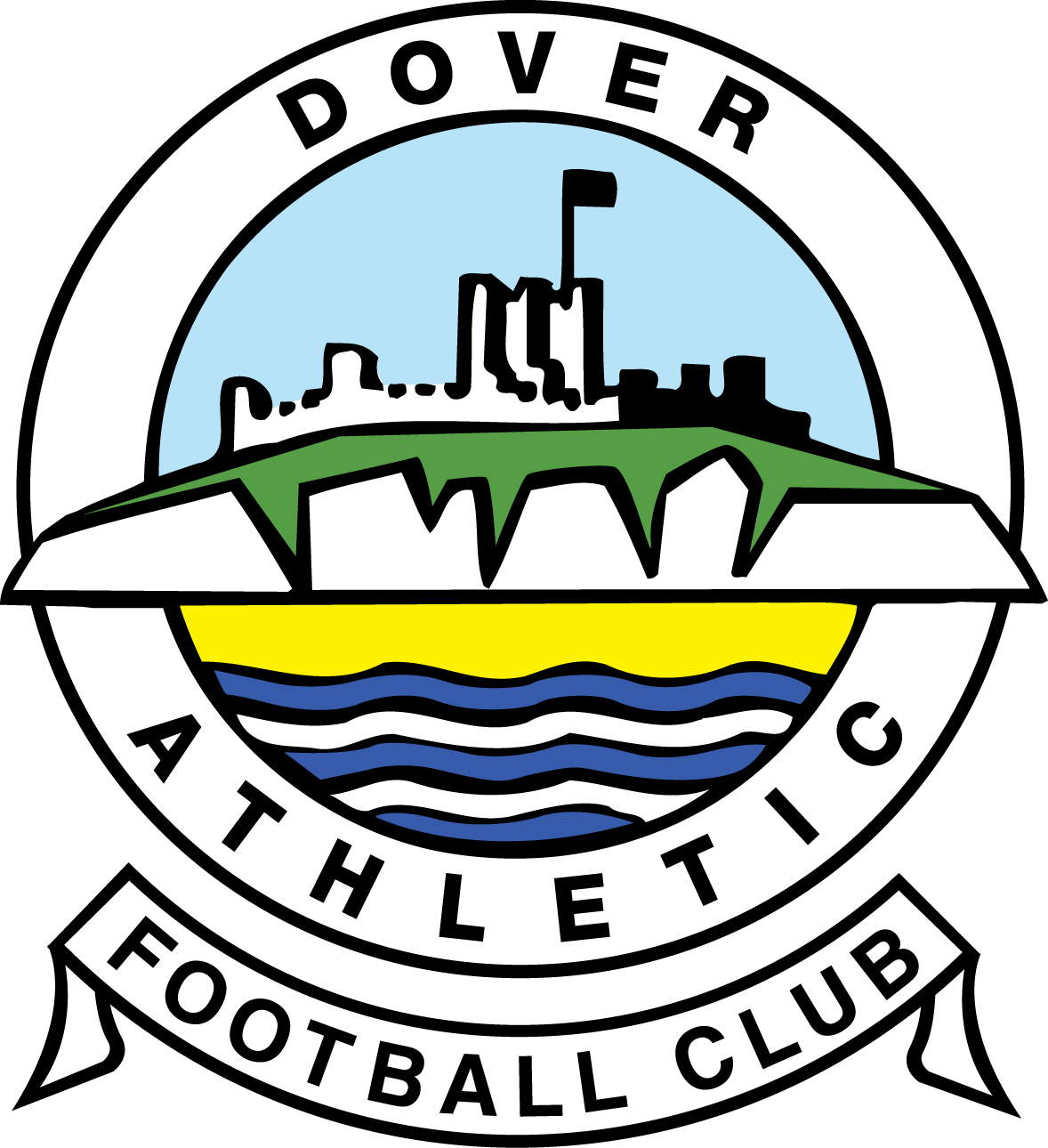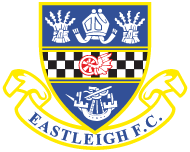 National League
2017-2018
Dover Star Player:
James Alabi
Home Scorers:
Alabi (32), Essam (57)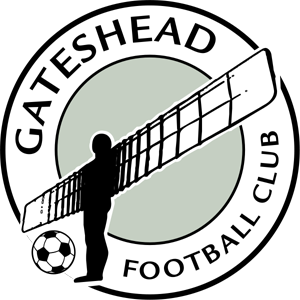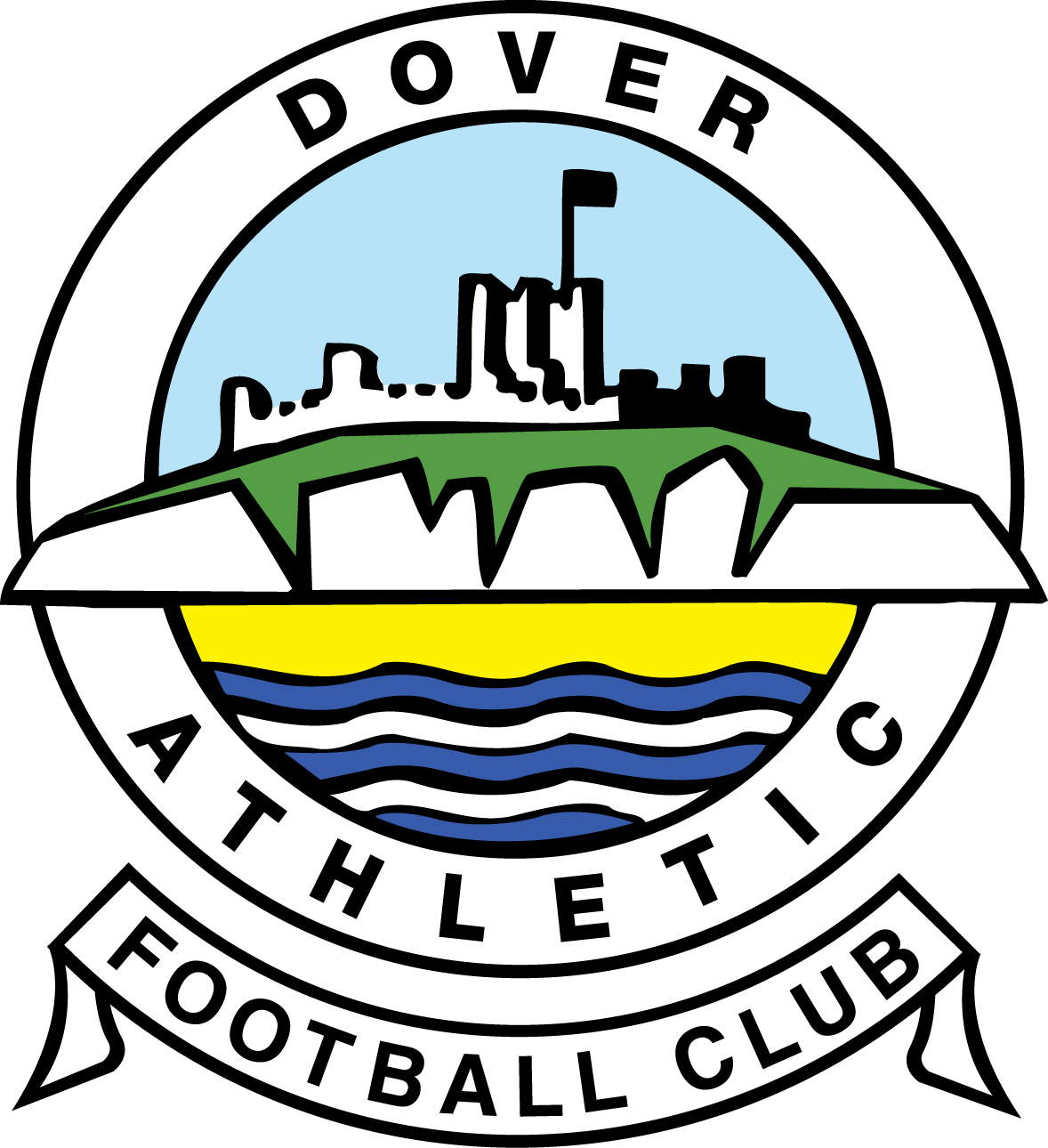 National League
2017-2018
The International Stadium
Dover Star Player:
Connor Essam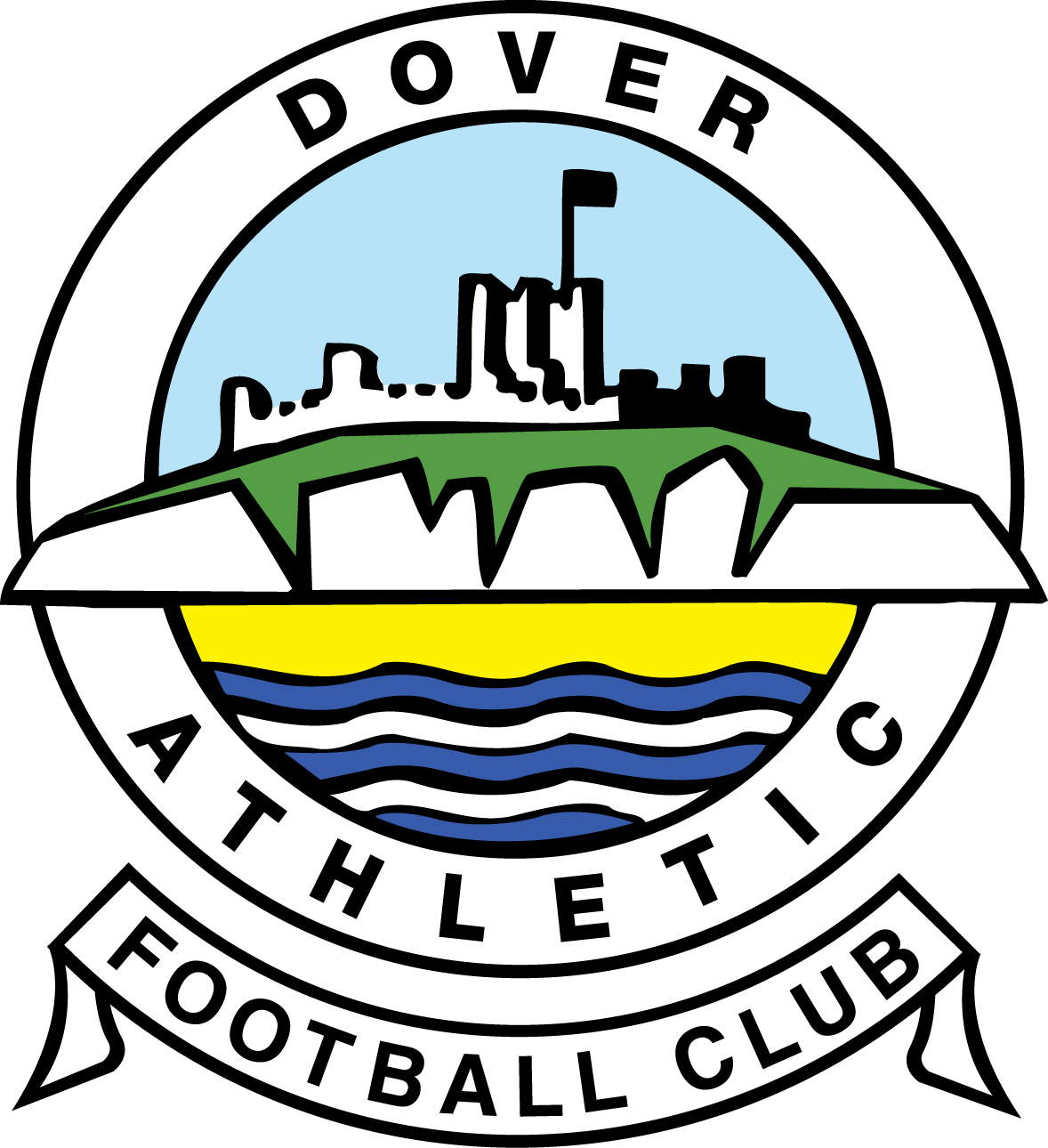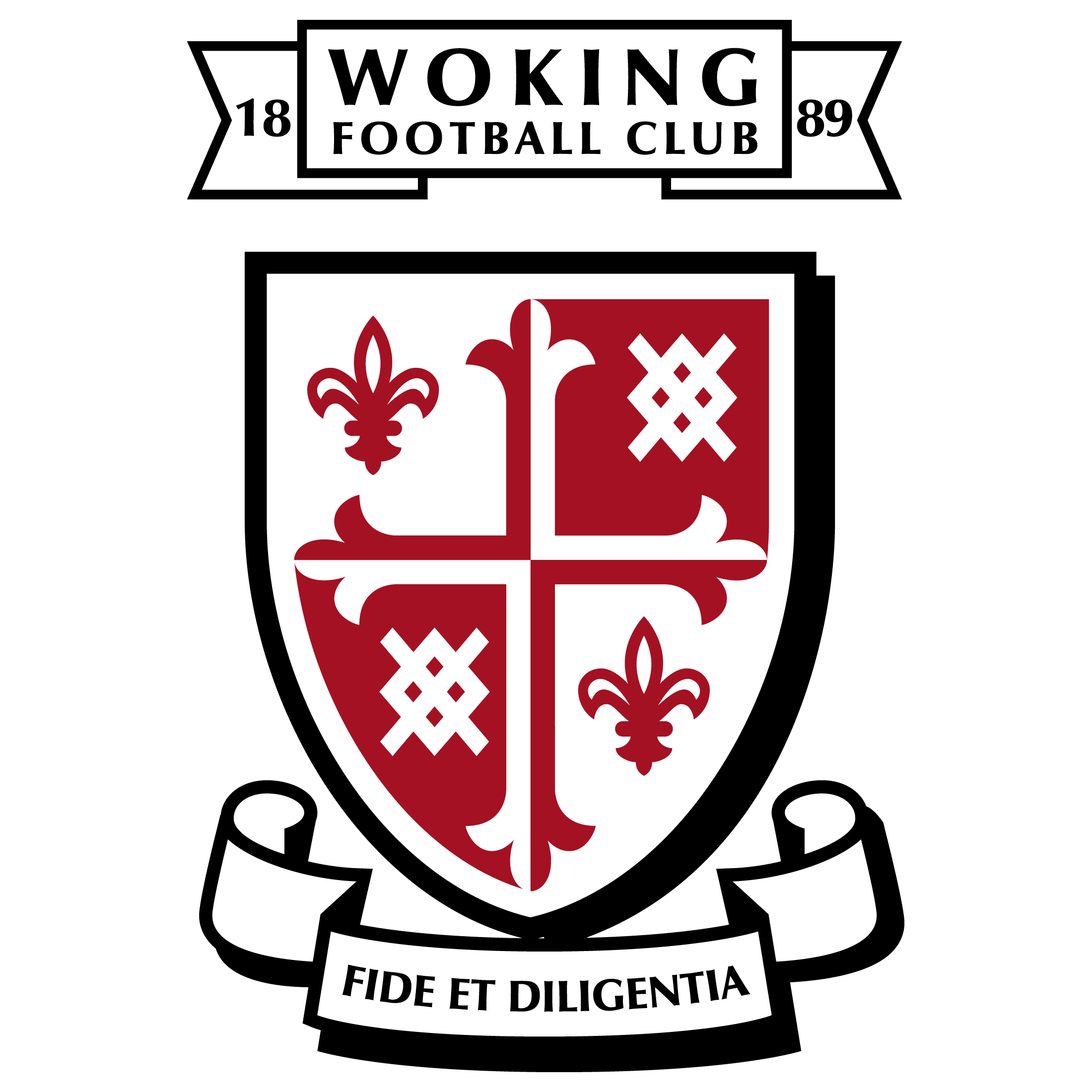 National League
2017-2018
Dover Star Player:
Ryan Bird
Home Scorers:
Bird (5, 21), Parry (54)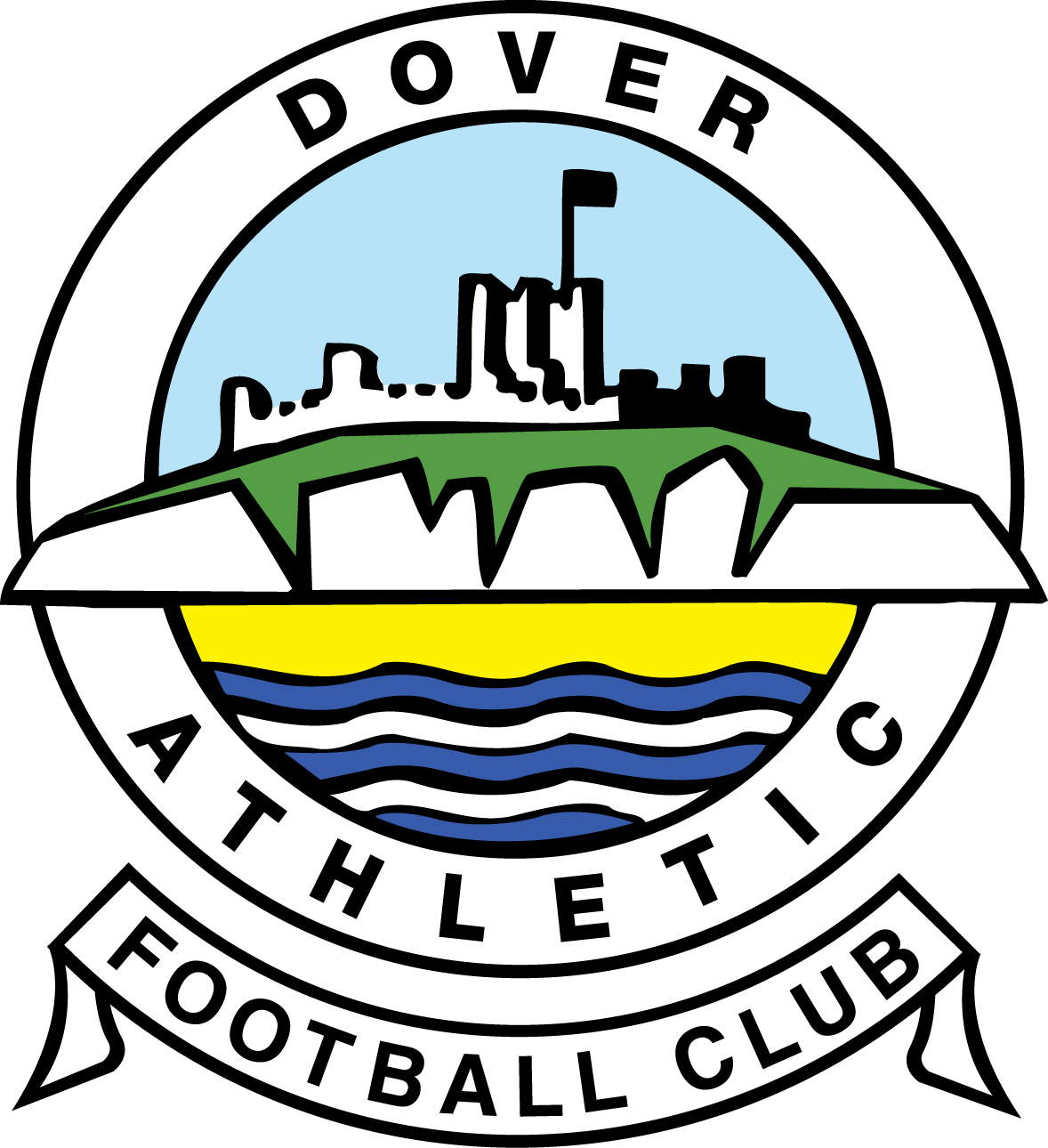 National League
2017-2018
Dover Star Player:
Loui Fazakerley
Away Scorers:
Hyde (90+3)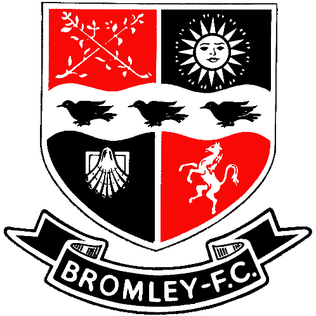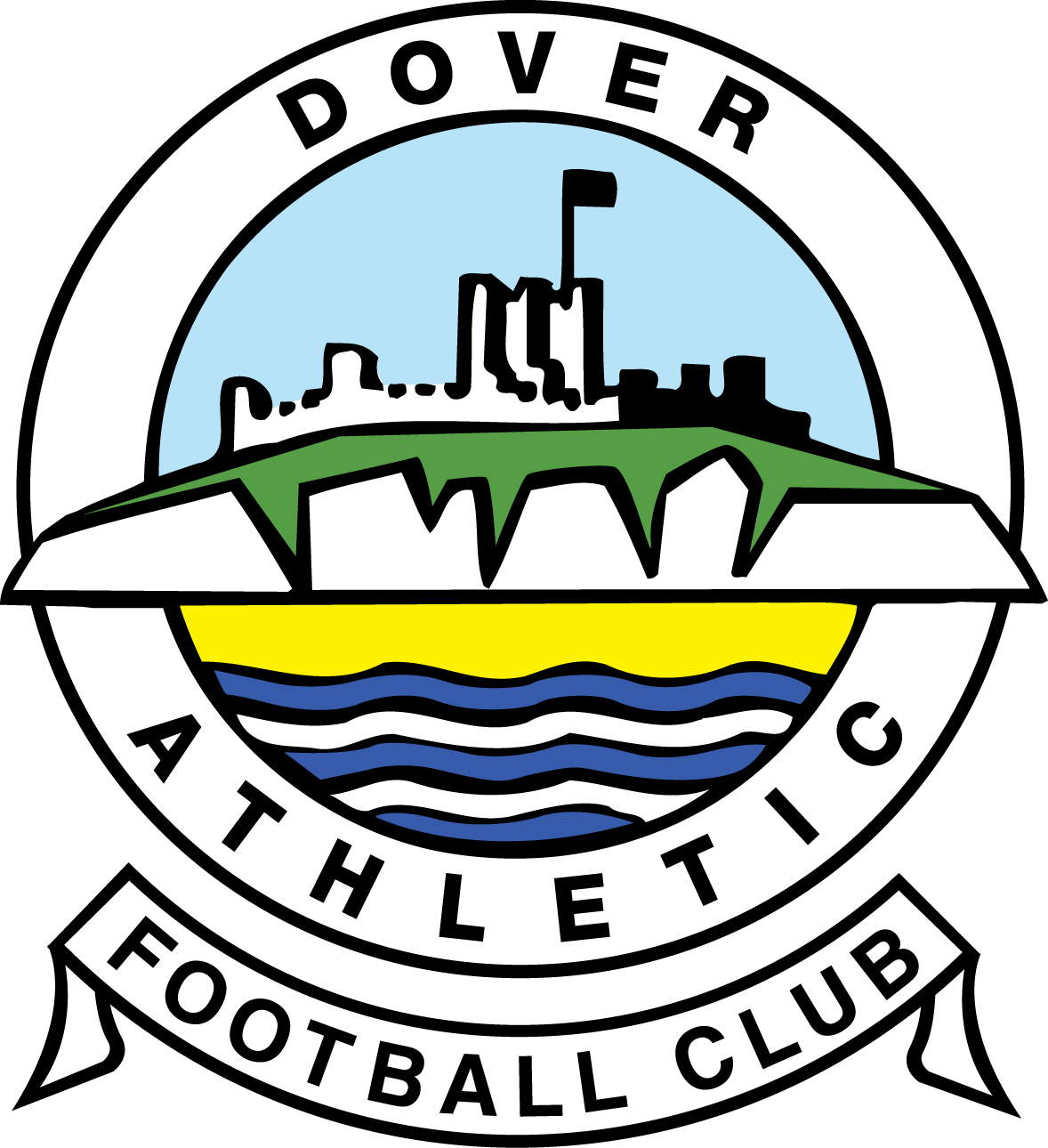 The FA Cup
2017-2018
Dover Star Player:
Kadell Daniel
Home Scorers:
Rees (70), Mekki (73), Dennis (90+2)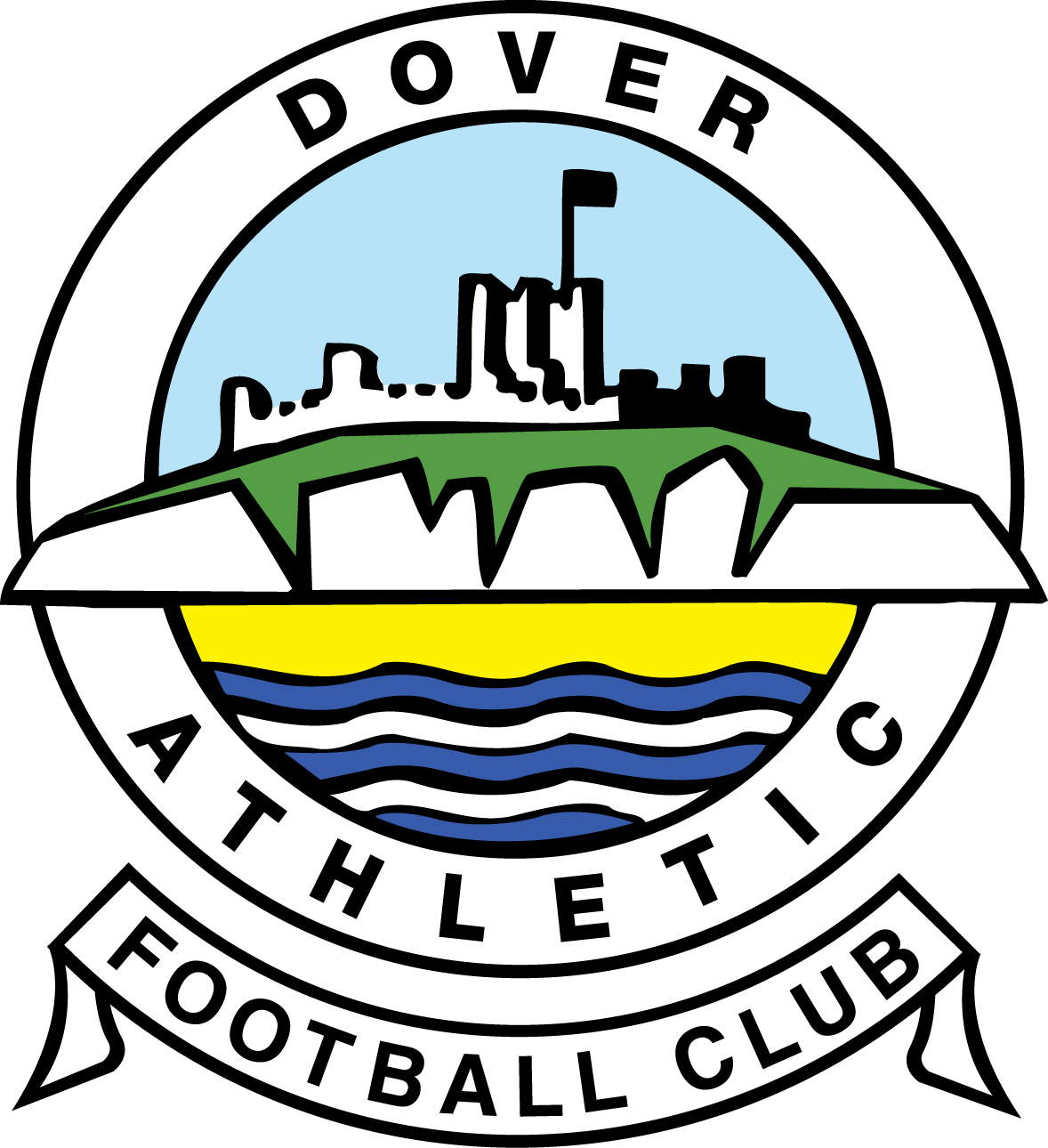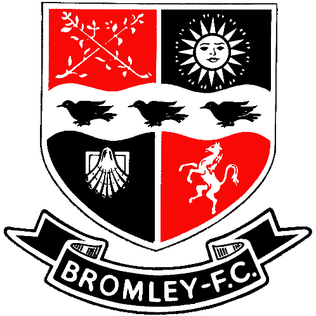 The FA Cup
2017-2018
Dover Star Player:
Mitch Pinnock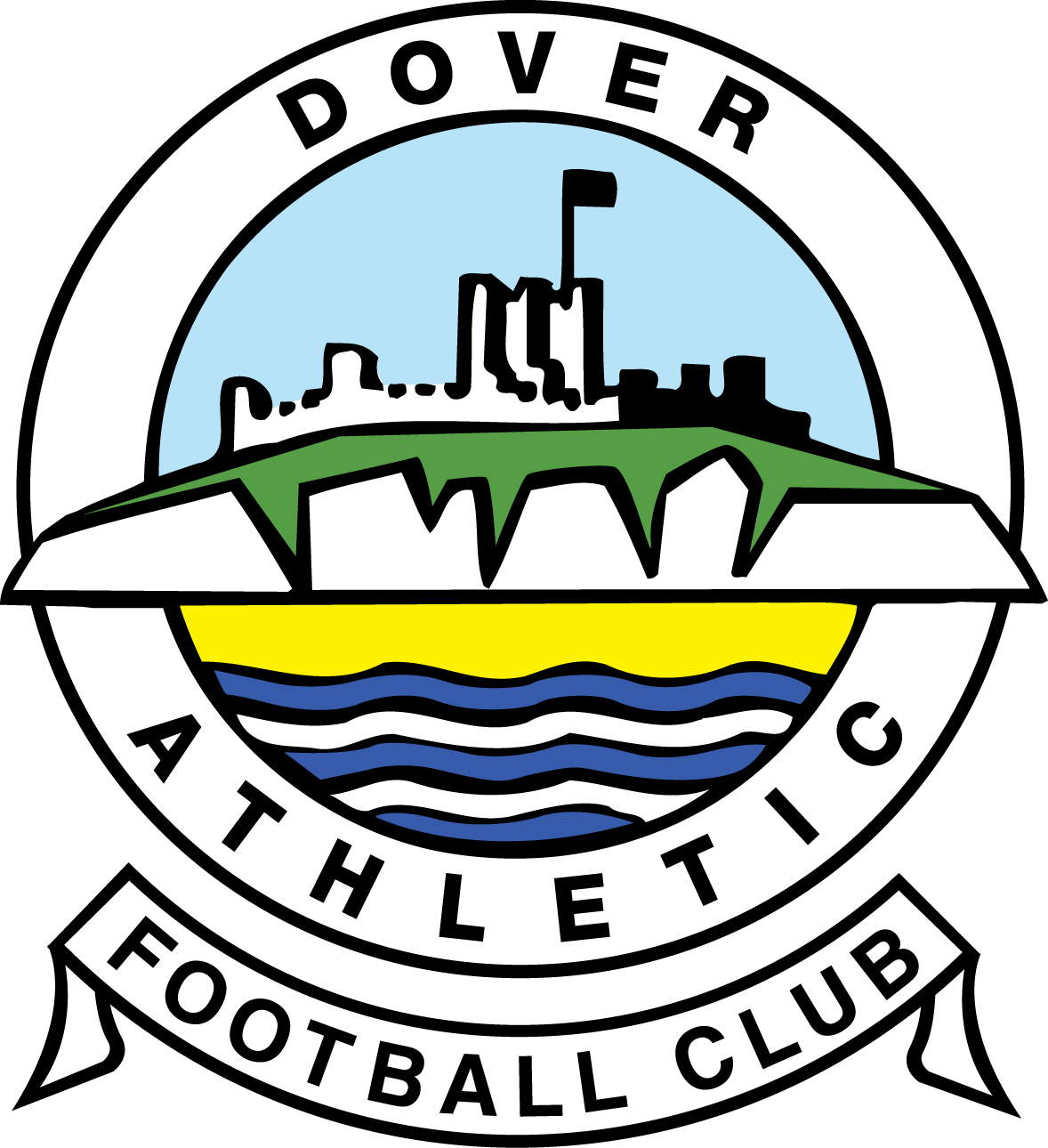 National League
2017-2018
Dover Star Player:
Paul Lewis
Away Scorers:
Lewis (5), Bird (63)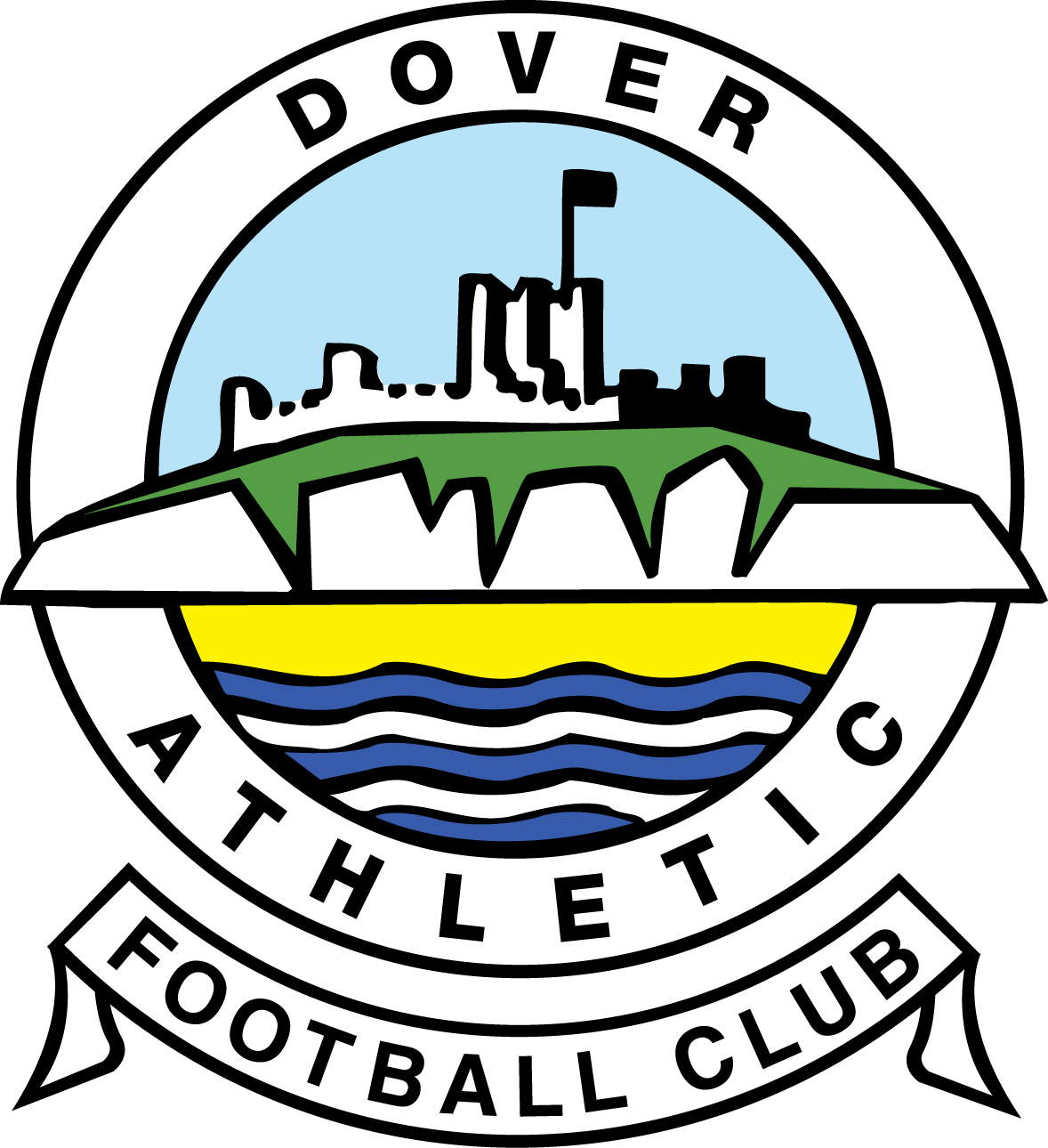 National League
2017-2018
Dover Star Player:
Manny Parry
Home Scorers:
Wright (70), Cadogan (80)
Away Scorers:
Gallifuoco (36), Parry (90+5)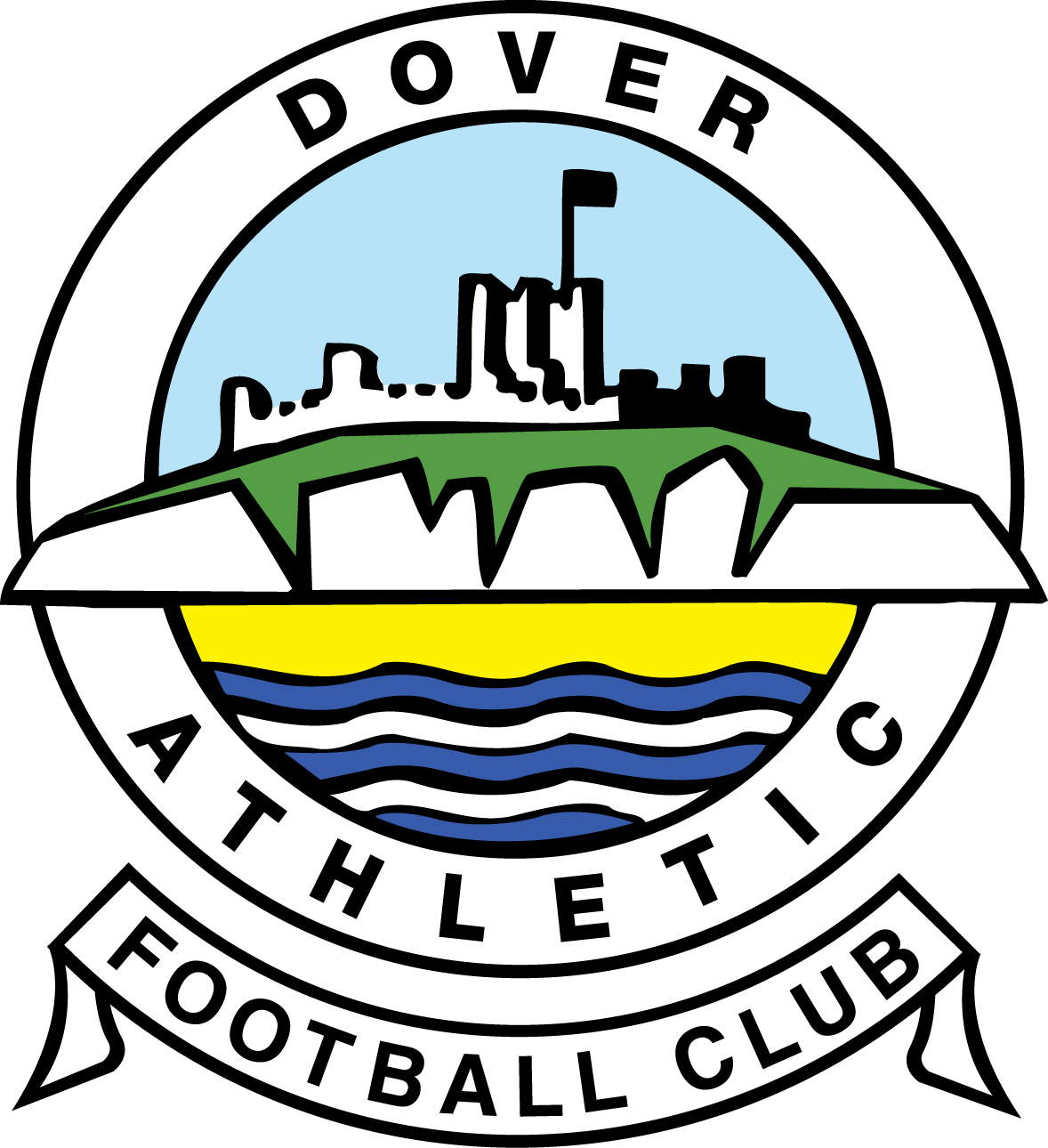 National League
2017-2018
Dover Star Player:
Ryan Bird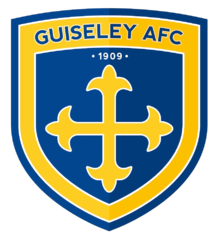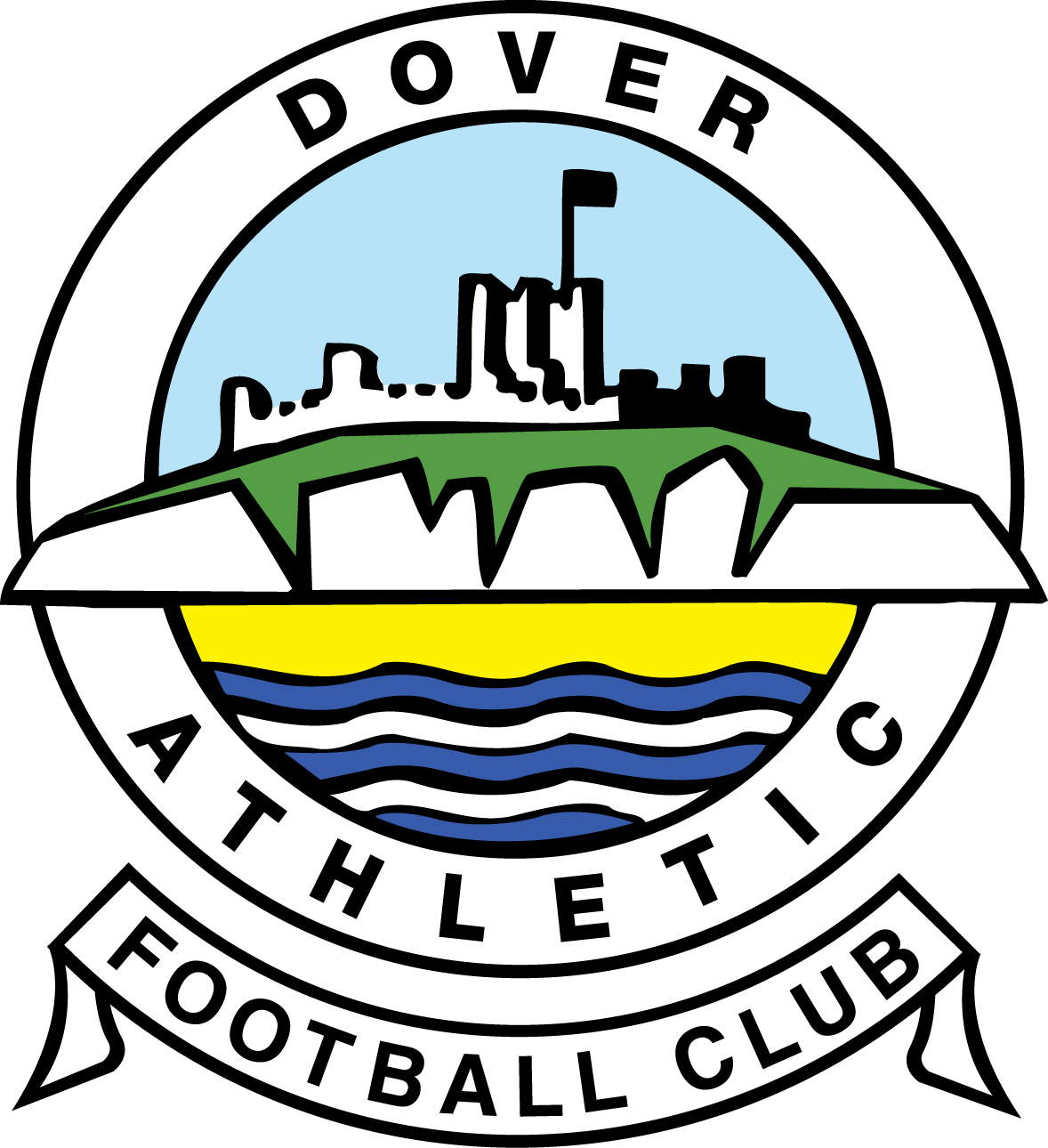 National League
2017-2018
Dover Star Player:
Nortei Nortey
Home Scorers:
Rooney (29)
Away Scorers:
Nortey (40)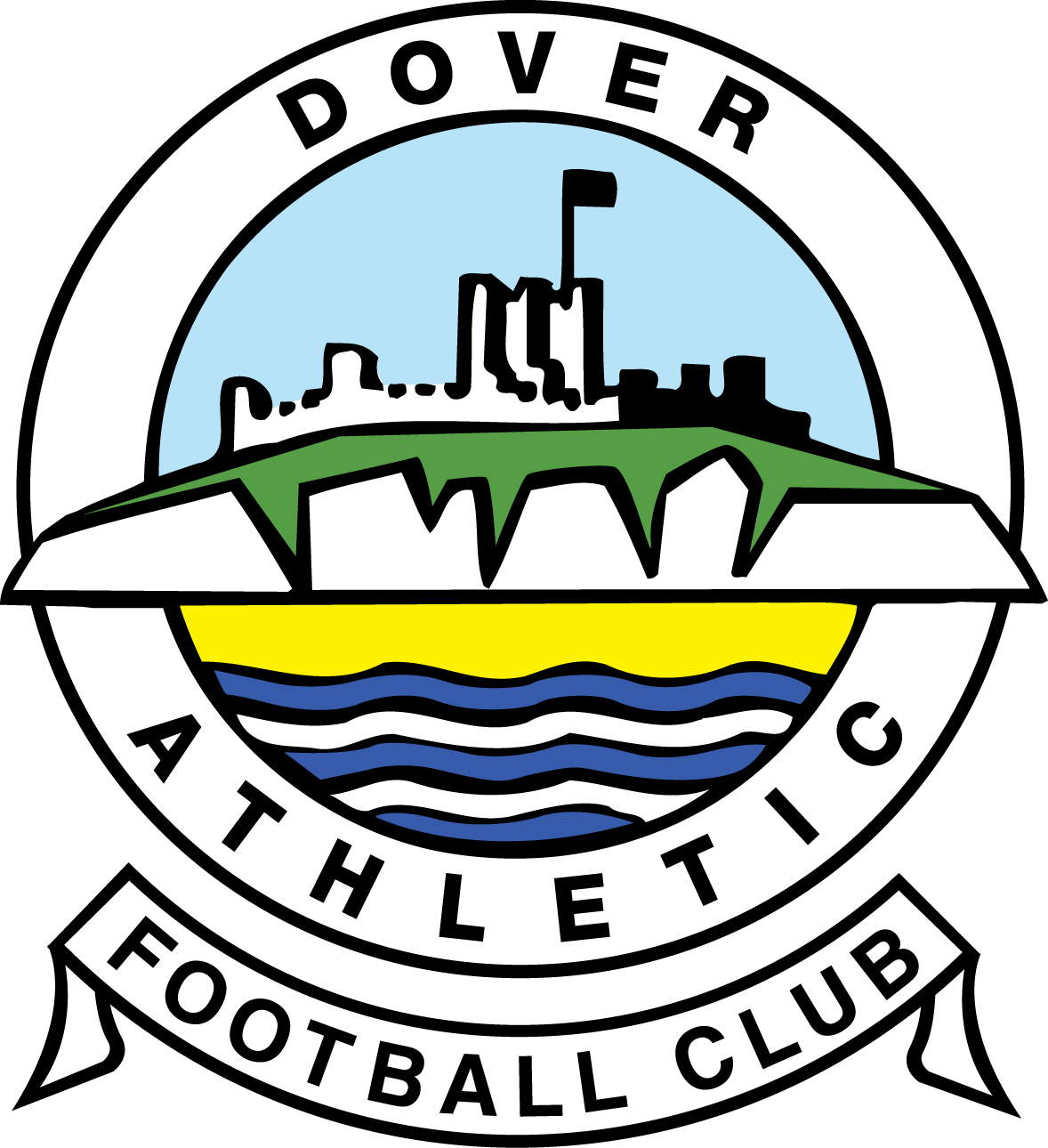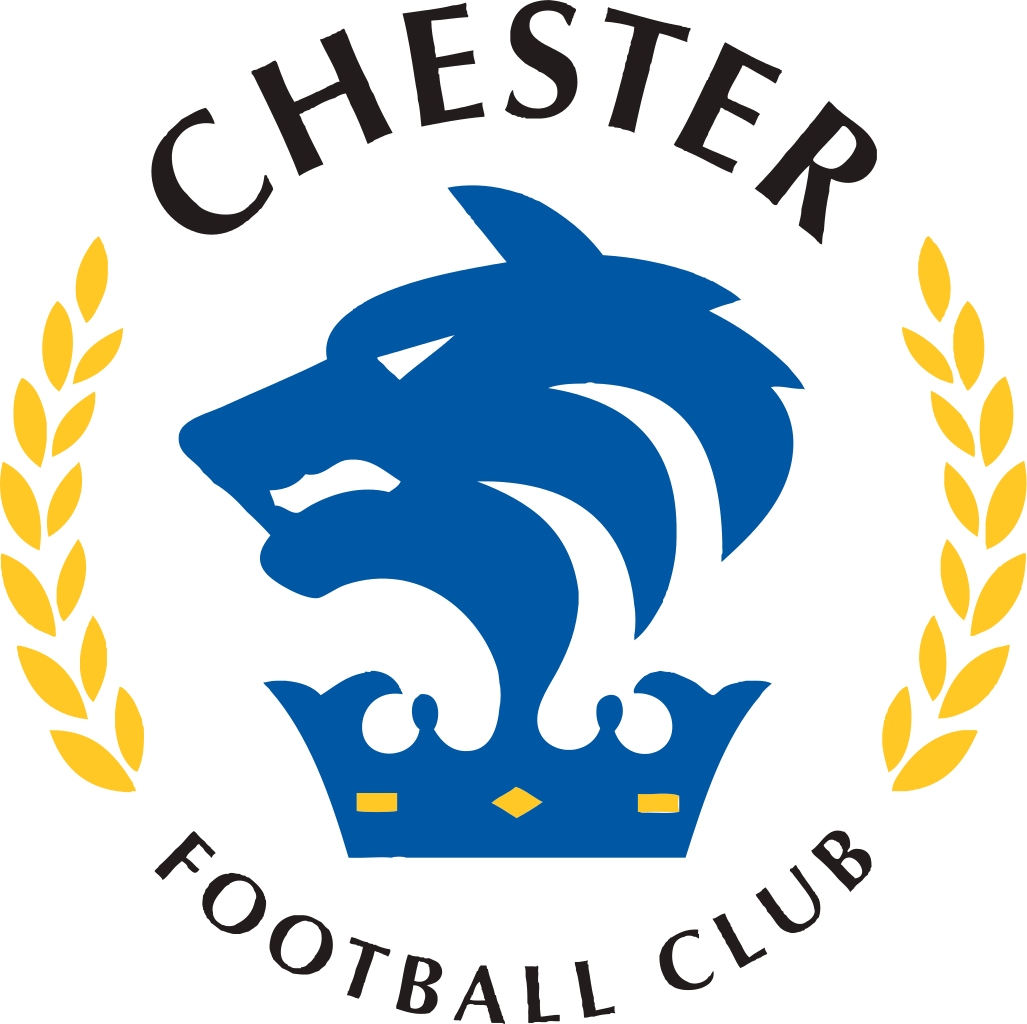 National League
2017-2018
Dover Star Player:
Mitch Brundle
Home Scorers:
Gallifuoco (22), Pinnock (62) Nortey (70), Brundle (83),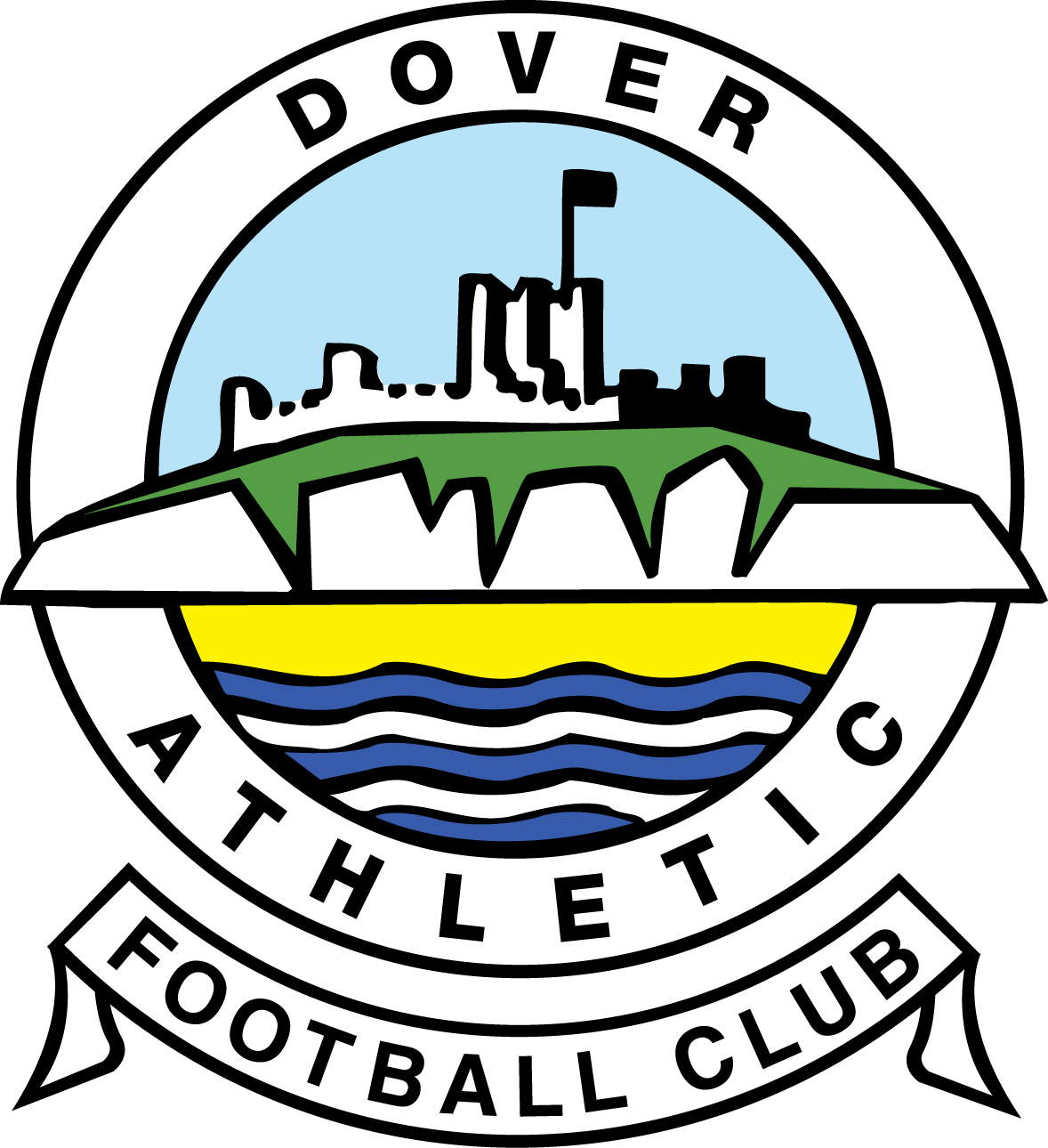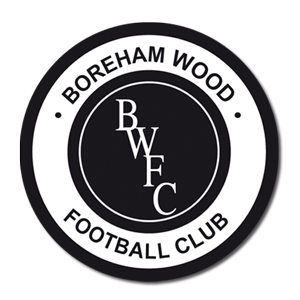 National League
2017-2018
Dover Star Player:
Mitch Brundle
Away Scorers:
Turgott (44)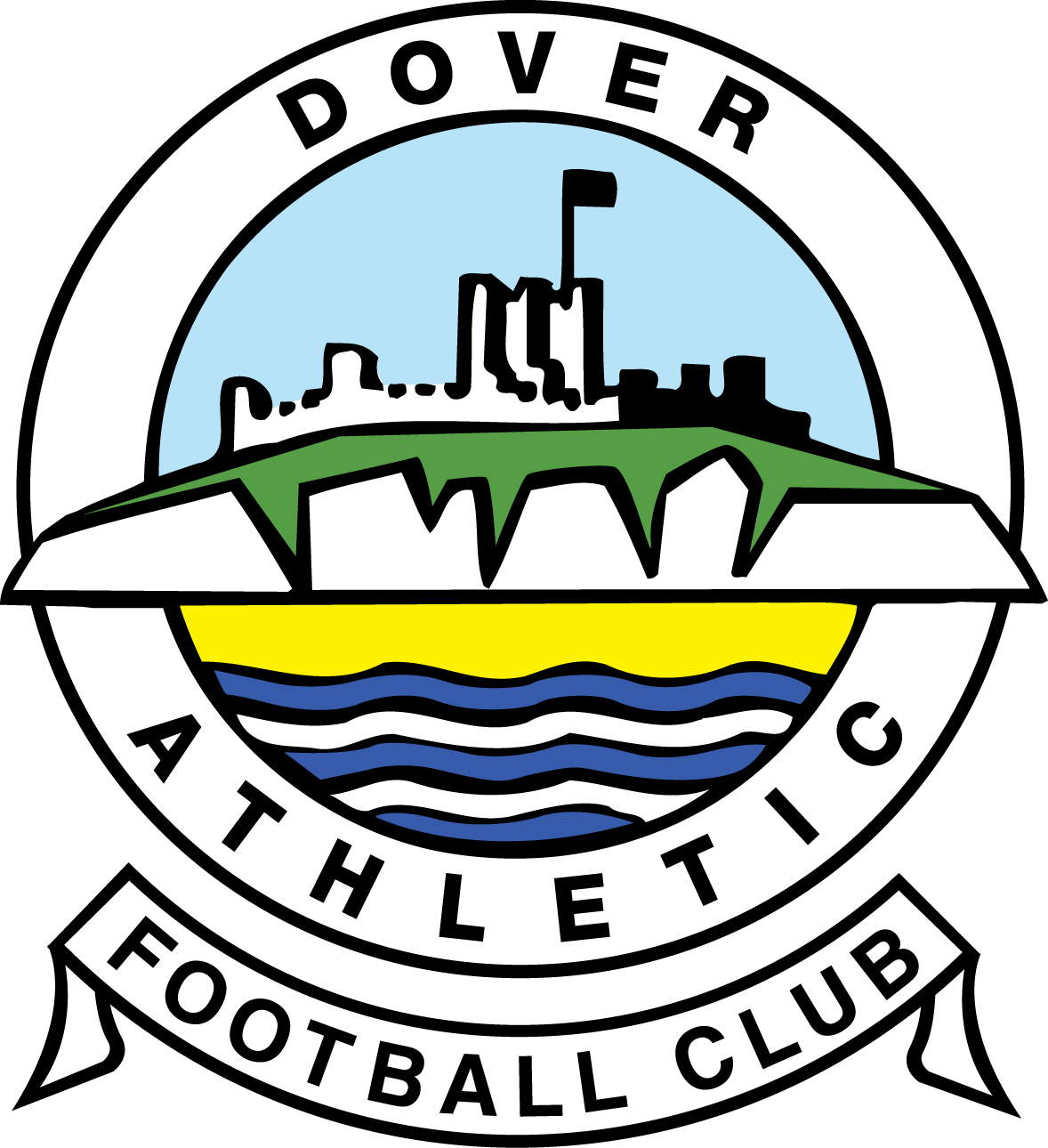 National League
2017-2018
Dover Star Player:
Giancarlo Gallifuoco
Away Scorers:
Gallifuoco (35), Daniel (65)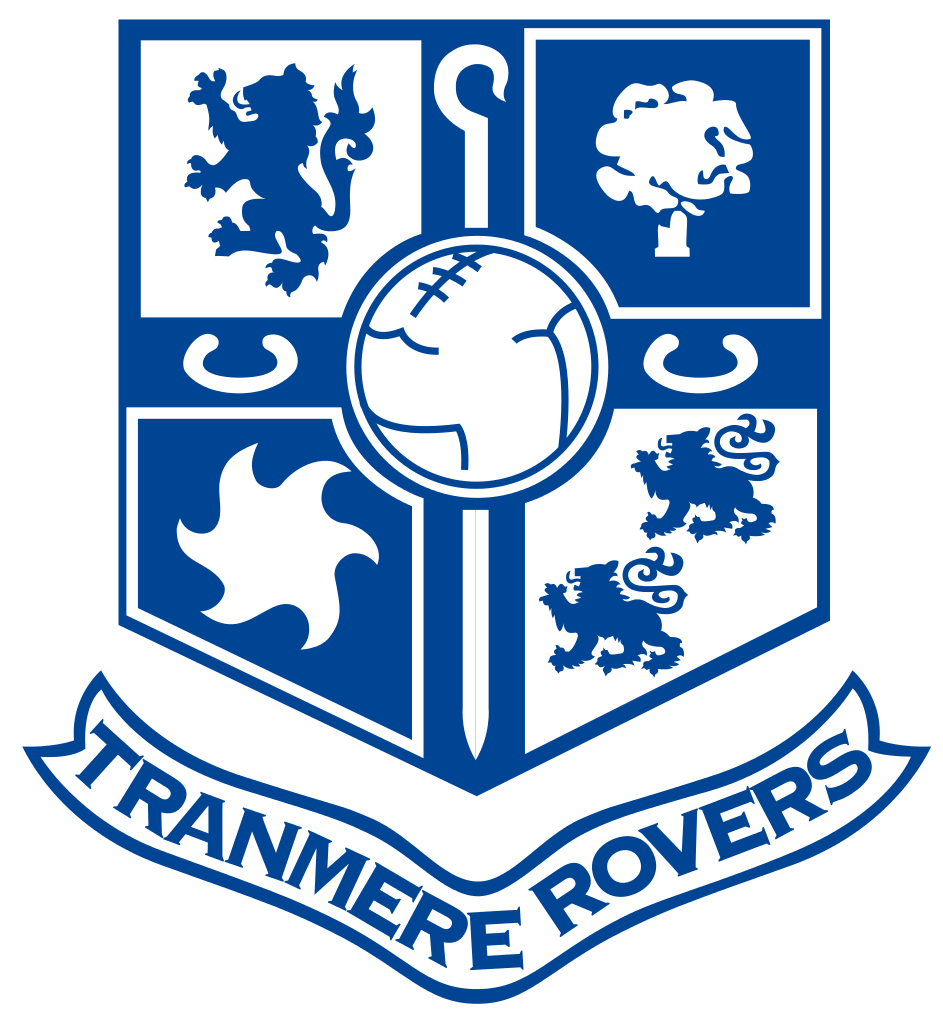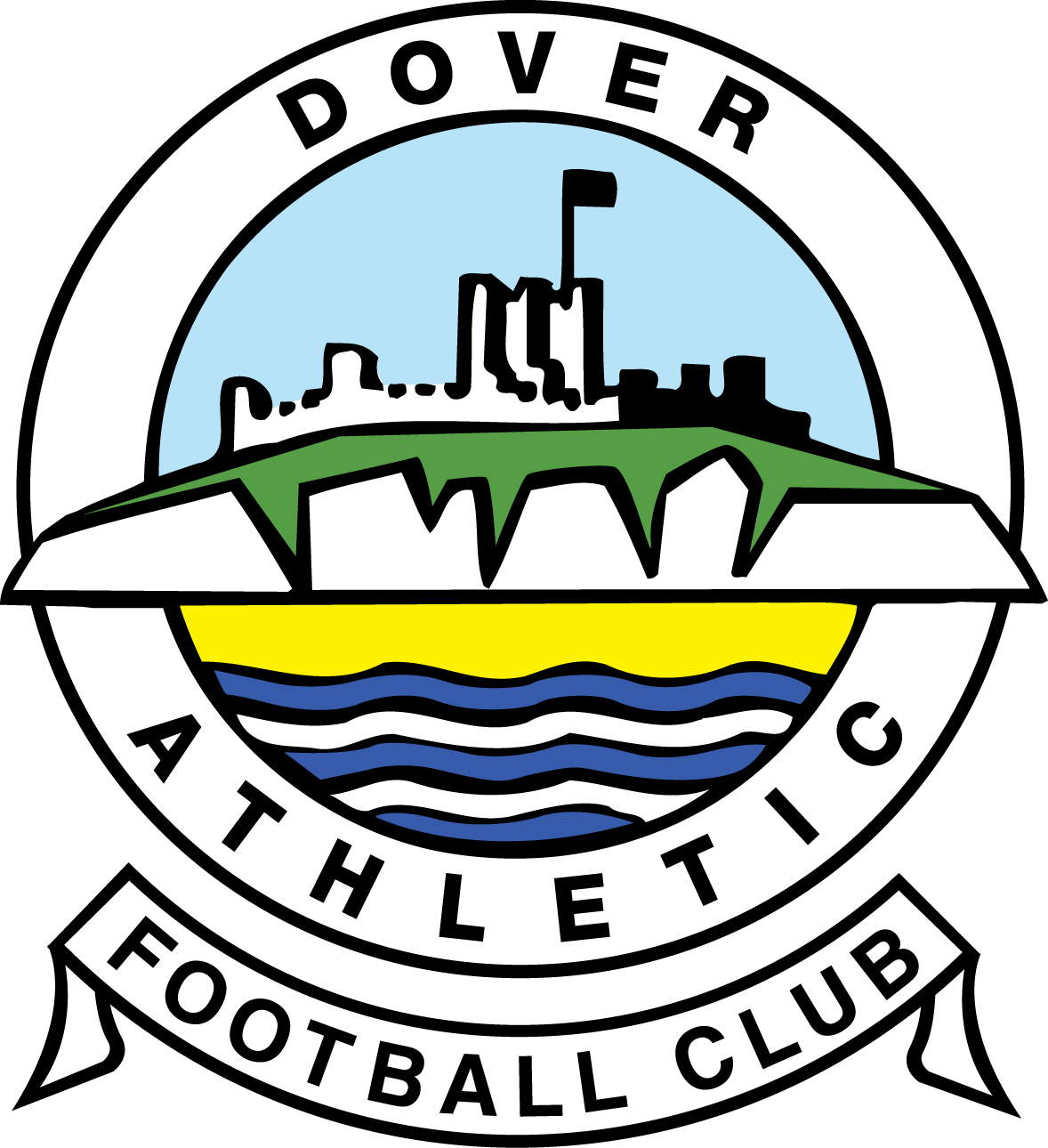 National League
2017-2018
Dover Star Player:
Mitch Walker
Away Scorers:
Bird (79 pen)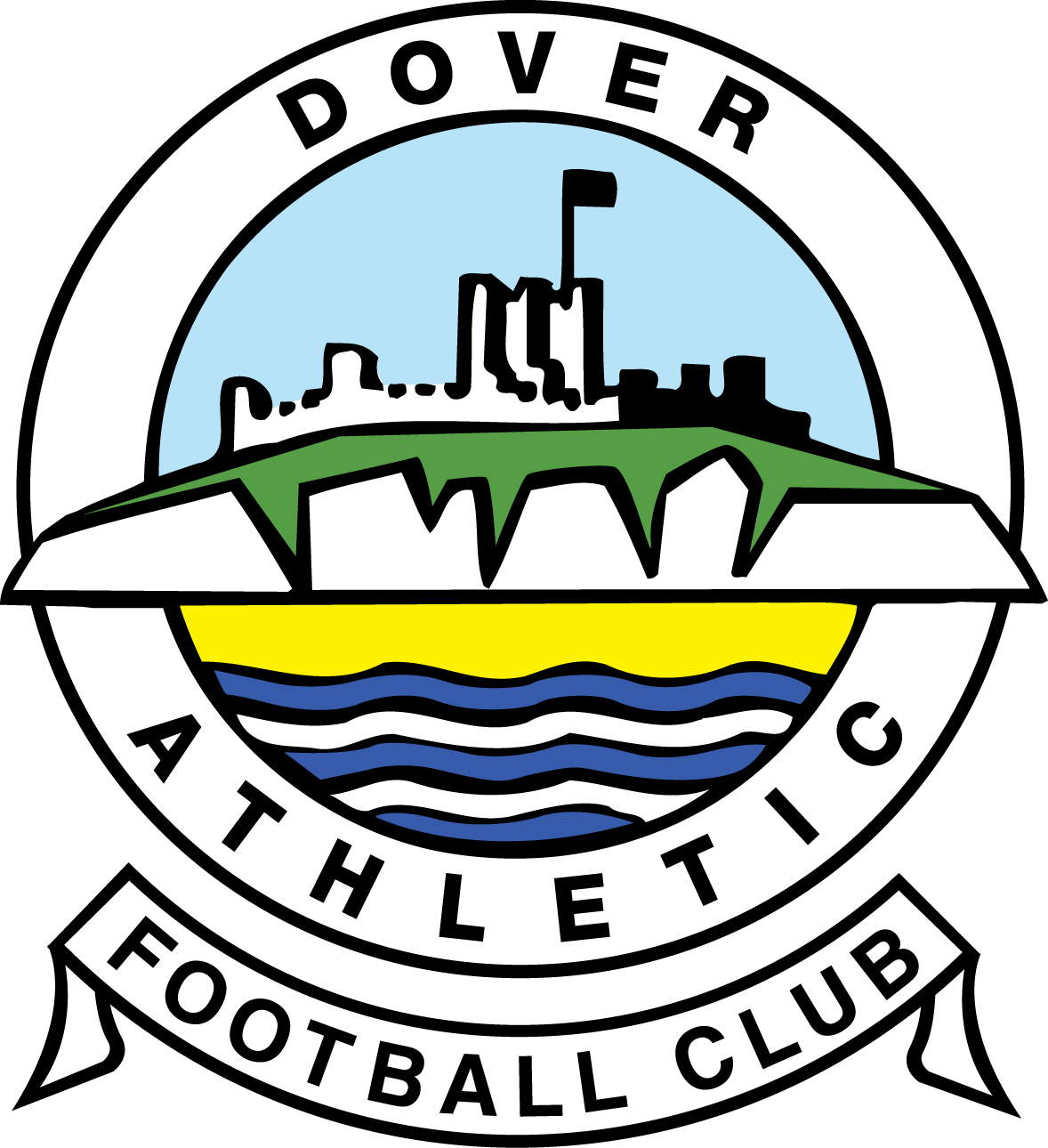 National League
2017-2018
Dover Star Player:
Mitch Pinnock
Away Scorers:
McQueen (76)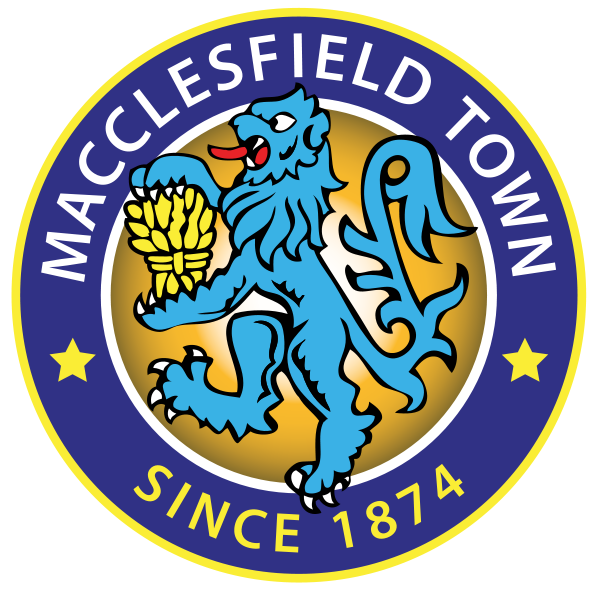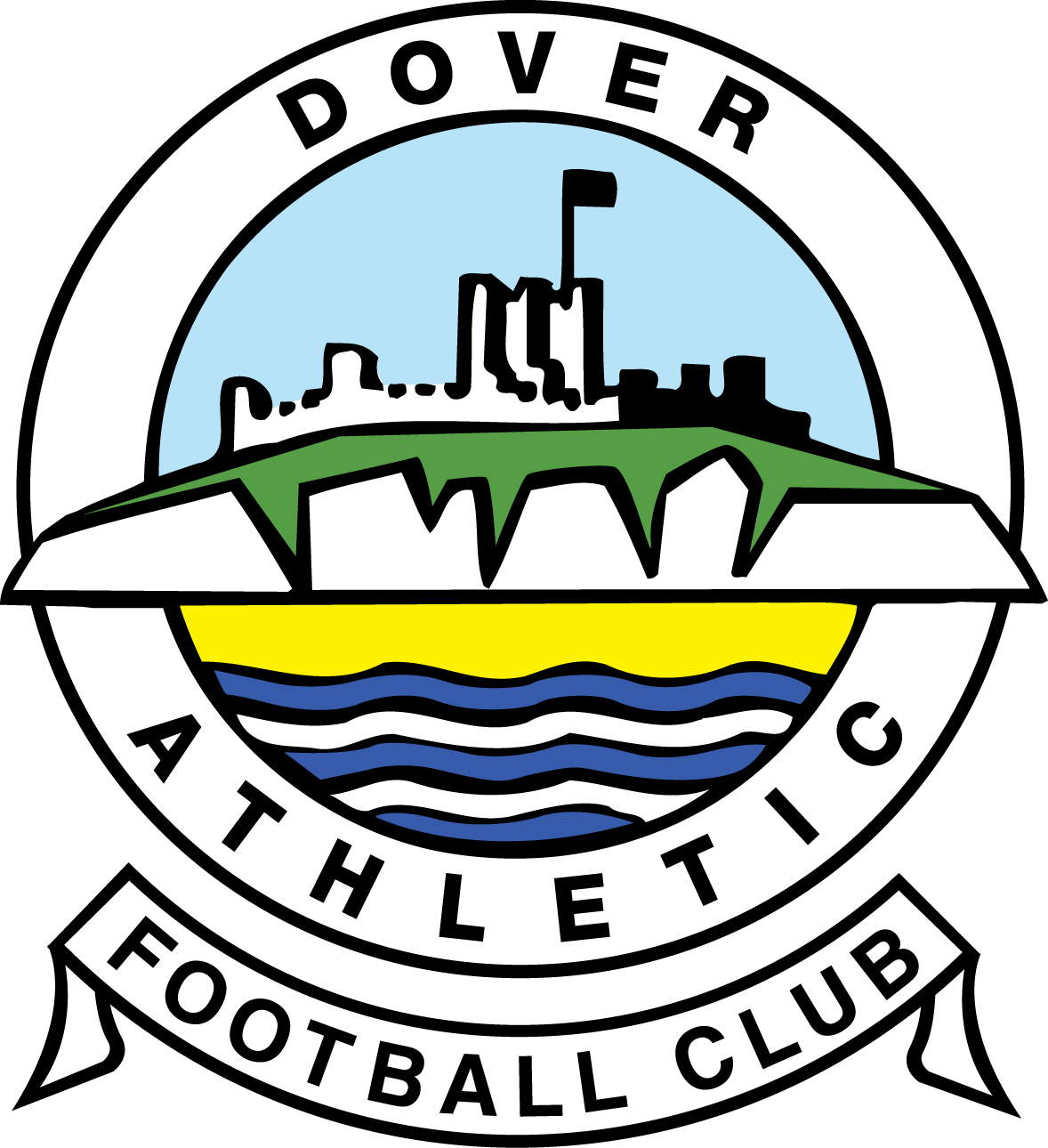 National League
2017-2018
Dover Star Player:
Josh Passley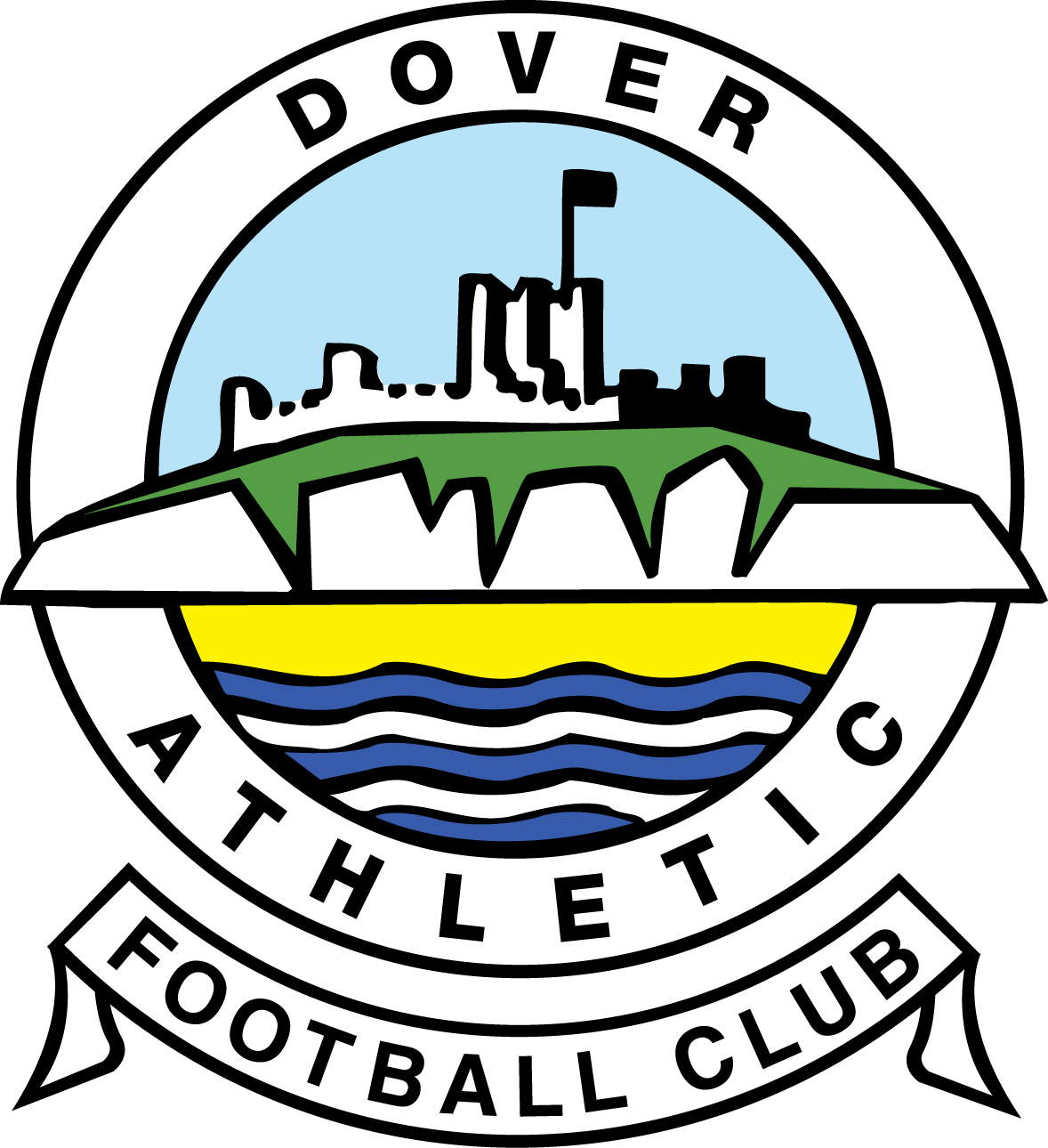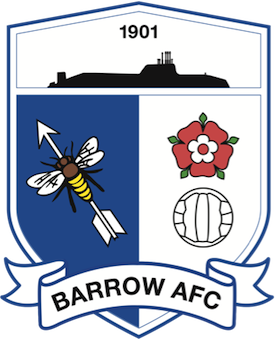 National League
2017-2018
Dover Star Player:
Connor Essam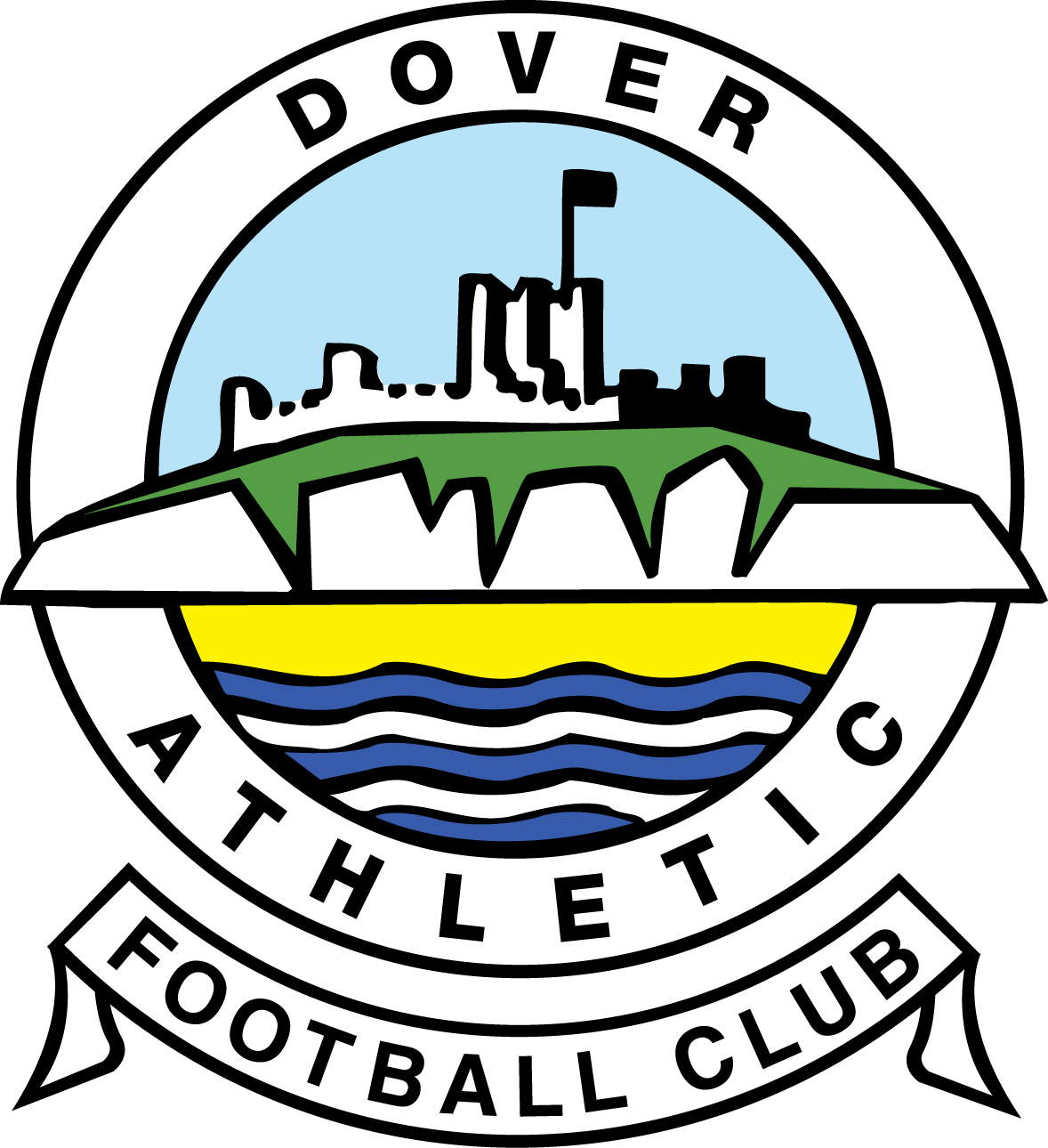 National League
2017-2018
Dover Star Player:
Mitch Brundle
Home Scorers:
Denton (90+1)
Away Scorers:
Brundle (87), Sho-Silva (90+5)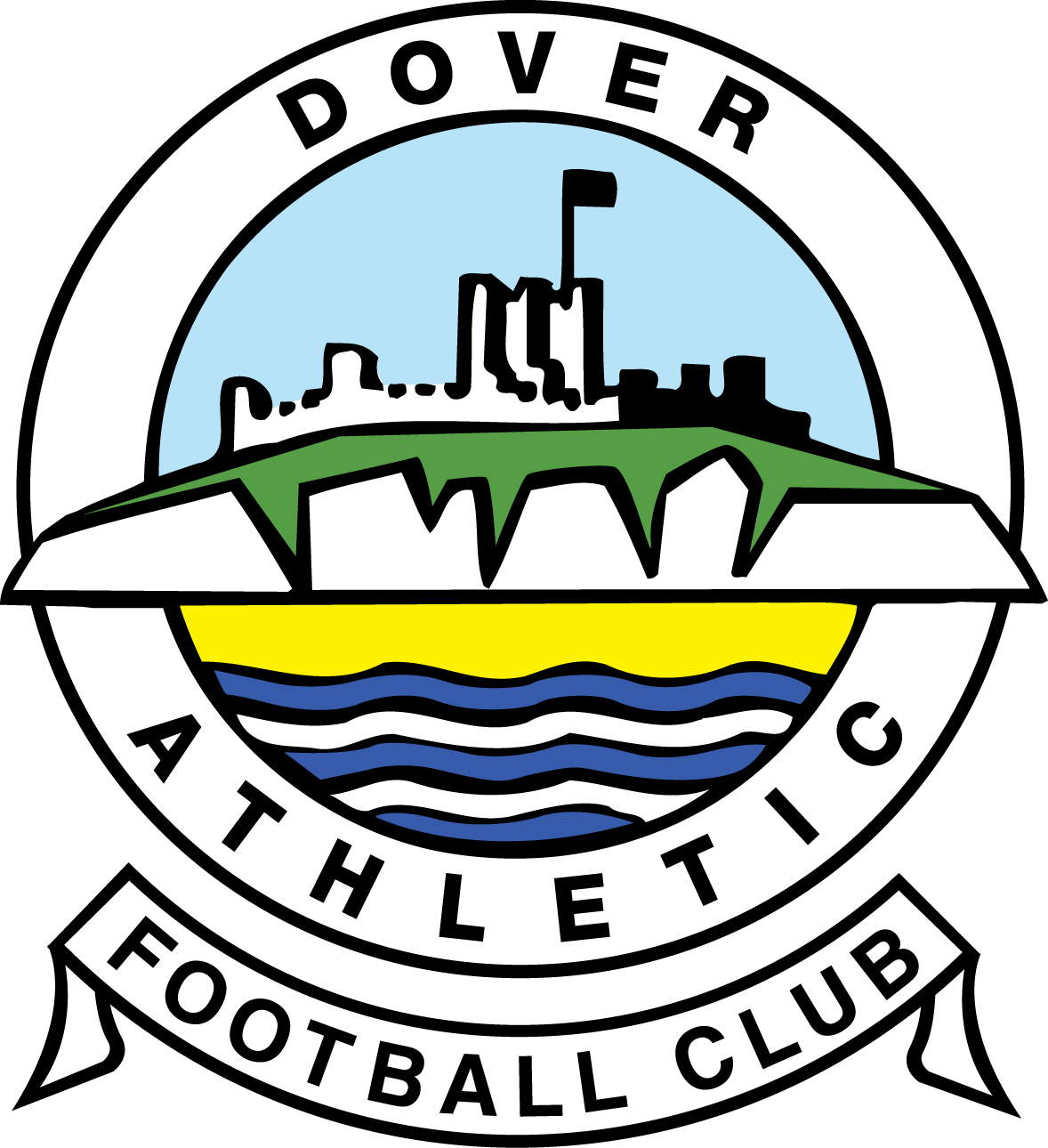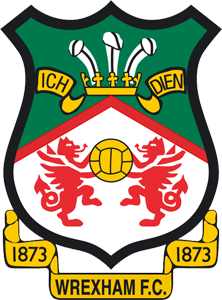 National League
2017-2018
Dover Star Player:
Ryan Bird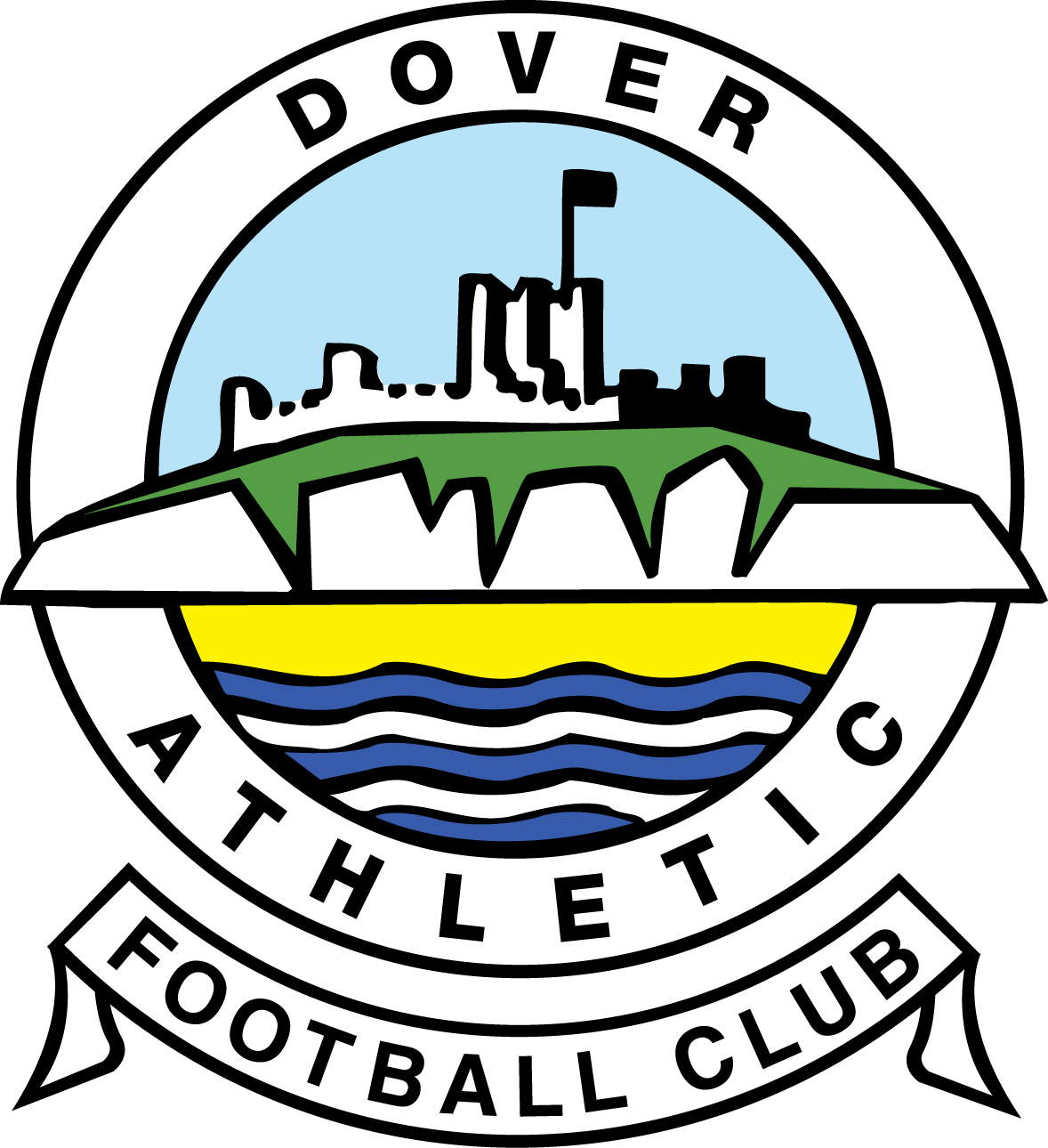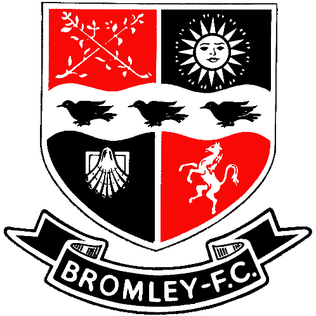 National League
2017-2018
Dover Star Player:
Femi Ilesanmi
Home Scorers:
Gregory OG (75)
Away Scorers:
Rees (35), Dennis (71)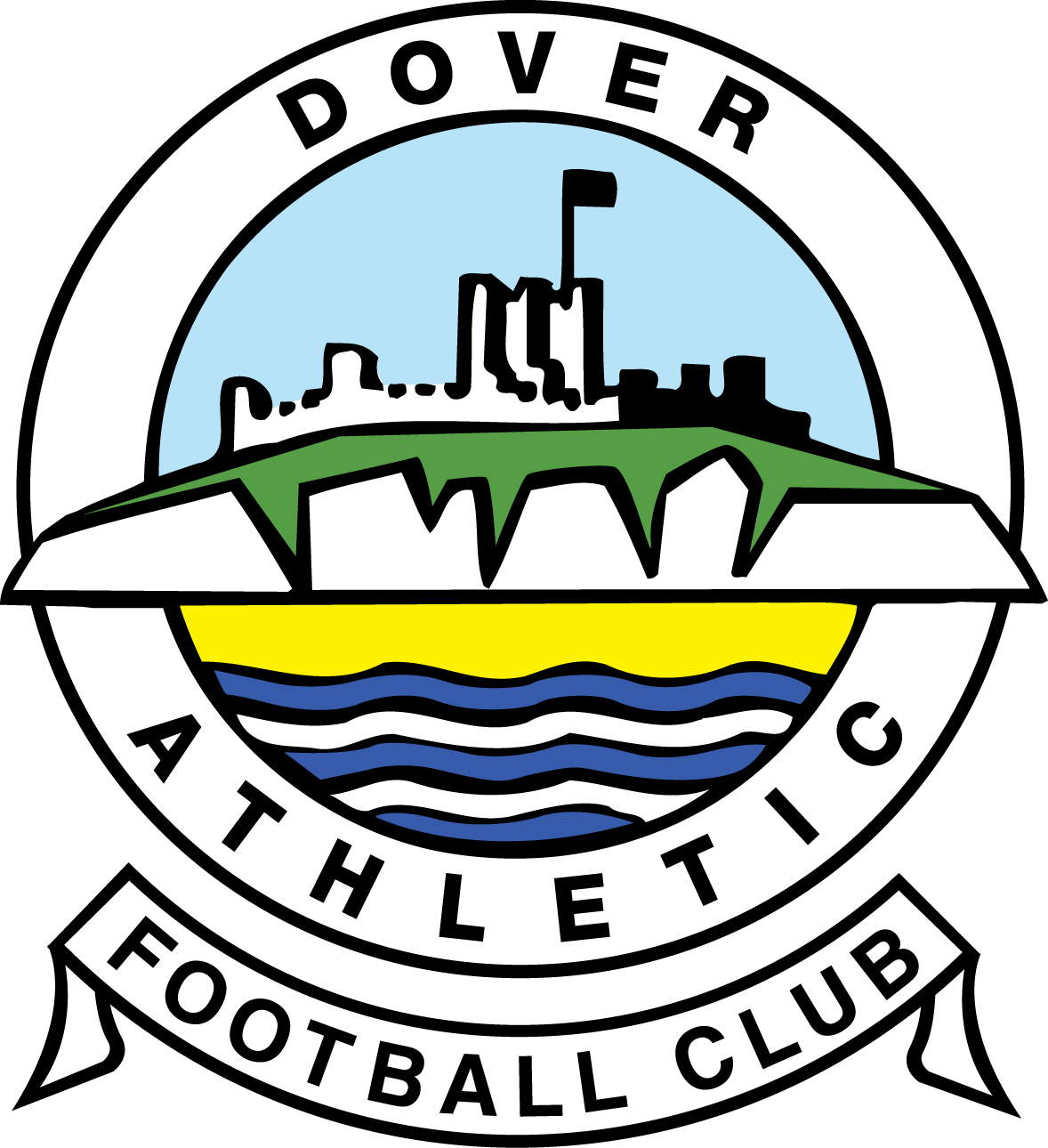 National League
2017-2018
Dover Star Player:
Manny Parry