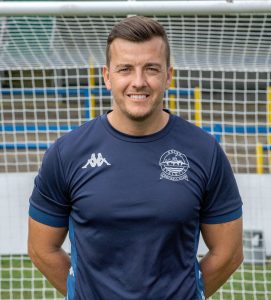 A UEFA 'A' License Football Coach since the age of 21, Sandmann has been Dover Athletic Academy manager since 2010, having previously worked with the Dartford Academy.
Having been a youth player with Gillingham, Mike was one of the youngest in the country to gain his A license, before working at Crystal Palace and Gillingham.
Alongside his academy role, Sandemann has worked in first team football, including a spell as manager of Leatherhead from January 2016 for nine months and coach at Margate shortly afterwards as first team coach.
He was then appointed joint-manager of Margate in May 2018 alongside former Whites' assistant boss Steve Brown and is currently assistant manager at Gate, working alongside ex-Maidstone gaffer Jay Saunders.