As part of the clubs ongoing commitment to equality and inclusivity, our Community Trust have worked in partnership with the Dover, Deal and Shepway branch of the National Autistic Society to create our very own Sensory Room.
We are now incredibly proud to offer a specially designed space for supporters with additional needs a quiet, safe space to unwind in a calm environment at Crabble.
This dedicated sensory space, which we believe to be the first of its kind in non-league football, will be in use throughout the season. It will include equipment that will be beneficial if the match day experience becomes too much.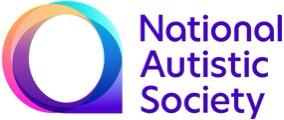 We hope that this room will be a welcoming space for families and carers of children and adults that may not have been able to attend a live match at a football stadium before.
Patrick Verrill, Chairperson of the local branch of the National Autistic Society and Crabble regular, has worked closely with Community Engagement & Inclusion Officer, Vikki Pawley to create this space.
Patrick, who has a 7 year old son who is Autistic says:
"Sensory rooms are a great way for people on the Autistic spectrum or those with other additional needs to have their needs met in unfamiliar environments."
"The club have been fantastic since I first pitched the idea, inviting me to look around the club at possible areas we could use. I'm very grateful for the understanding and effort that Dover Athletic have put in to this. Vikki in particular has helped to make this all happen"
The club will officially open the room prior to our home game against Hampton and Richmond on the 4th of November. We are also pleased to welcome Patrick and 50 members of the local National Autistic Society to the VIP lounge for the game.
Chairman, Jim Parmenter said "I am delighted that we are able to provide facilities for part of the community that perhaps would not have enjoyed games at The Megger Community Stadium before and we look forward to their visit which will hopefully be the first of many"
You can find more information about the Dover, Deal and Shepway branch of the National Autistic Society here: Dover, Deal and Shepway (autism.org.uk)
National Autistic Society Dover, Deal and Shepway Branch (facebook.com)