Our website has been down over the last week but now its up and running again, so what have we missed?
Well last Saturday saw us hold our second community day prior to the match against Hemel Hempstead town. We had hundreds of youngsters come and join in the fun with face painting, games and a junior disco, which was held in the Centre Spot. We certainly didn't let the adverse weather stop the fun as we opened our doors to the wider community.
Following the fun, over 1600 spectators watched as the Whites played out an entertaining 2-2 draw with Hemel Hempstead Town. A Nick Dembele and Zidan Sutherland goal was cruelly wiped off the headlines with a 95th minute penalty for the visitors dampening the mood.
Just two days later and Dover were in action again as they headed to Essex to play Chelmsford City. It was another frenetic match that saw the Whites take the lead three times, only to be pegged back each time by the hosts, ending in a 3-3 draw.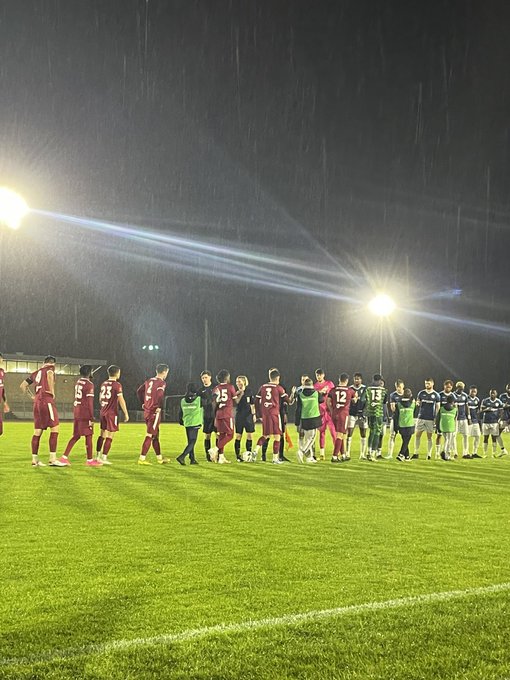 The Whites tasted their first defeat in the league since the first week of September when they travelled to Farnborough on Saturday. It was a 4-0 defeat that came out of nowhere following some great performances of late but its back to the drawing board as Dover look to get back to winning ways tomorrow in the Kent Senior Cup away to Beckenham Town. This is followed by a game on Saturday against Hampton & Richmond.
As usual, check the website for more information and be sure to keep your eyes peeled on the socials for all things Dover Athletic.
Twitter – @DoverAthletic @DAFCLiveText
Facebook – Dover Athletic FC
Instagram – @Doverathleticfc